HyperX showed us their latest FURY DDR4 memory today at COMPUTEX 2019. They will come in either RGB or non-RGB versions.
Unlike many other competing products which requires manual tweaks to the memory settings before attaining the advertised memory speeds, the HyperX FURY DDR4 series comes with Plug N Play support which automatically overclock the memory. This is done while the memory retains its standard DDR4 1.2V settings.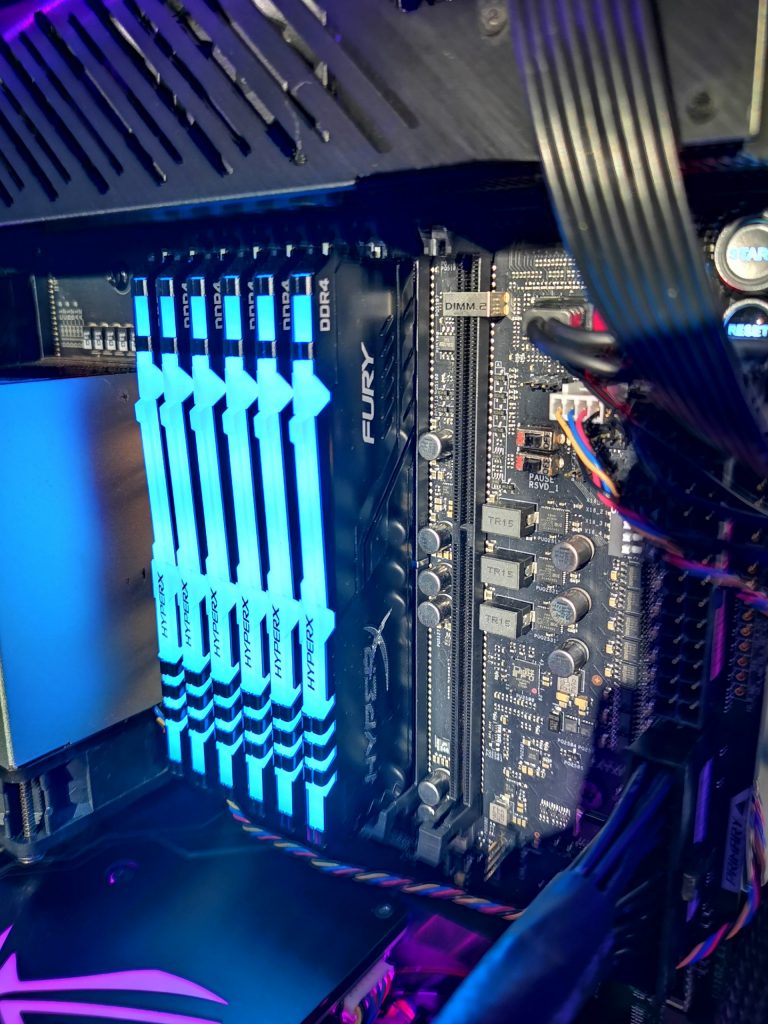 The HyperX FURY DDR4 series also comes with Intel XMP-ready profiles which are optimized for the latest Intel platforms. System builders and gamers can be certain that the HyperX FURY will perform as expected.
As for the RGB version, the colours and effects on the product can also be customized from HyperX's NGenuity software. For full synchronization of lightning effects across all memory modules, each memory stick can also utilize HyperX's own Infrared Sync feature. This technology takes away the need for cables for the precise synchronization of RGB effects across the HyperX FURY DDR4 RGB.
In a separate demonstration, HyperX also showcased the capabilities of their memory products. The setup below was able to run its memory at 5000MHz on the Intel Z390 platform. This overclocking result is achieved on the HyperX Predator DDR4 memory.
It's impressive on how much further improvements can be done to DRAM products. Be it innovation in aesthetics or performance, we have to give it to the HyperX team for the continuous pursuit of product perfection.