The AORUS M2 is GIGABYTE's latest product to grace the gaming mouse scene, while sitting alongside its older brothers – AORUS M3 and M5 (with AORUS M4 coming shortly). As the "youngest" brother in the series, what edge does it bring to the table to stand out among its brothers and other peers? Let's find out.
Features
Form Design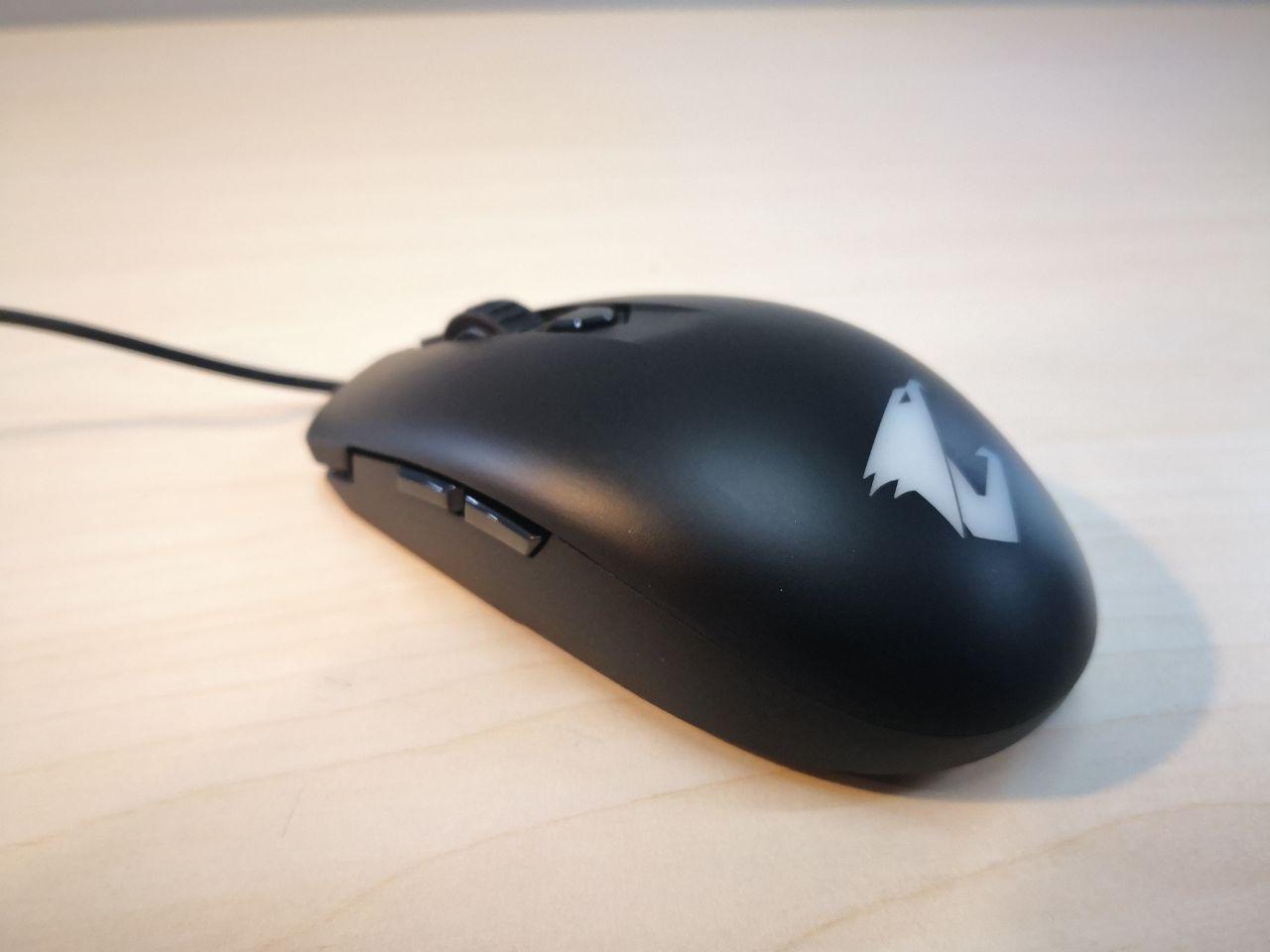 One of the main selling points of the AORUS M2 Gaming Mouse is that it is designed to be lightweight. Weighing only 76 grams, which is significant compared to its brothers' average weight of around 100+ grams. M2 is not curved with grooves that fit specific grips. Instead it has a symmetric and balanced design that makes it ambidextrous. You can draw a line from the middle of the mouse and each half will look almost the same. This design choice allows the AORUS M2 to cater to a much wider audience of users. Its eventual design also makes the mouse compact, being the smallest among its brothers.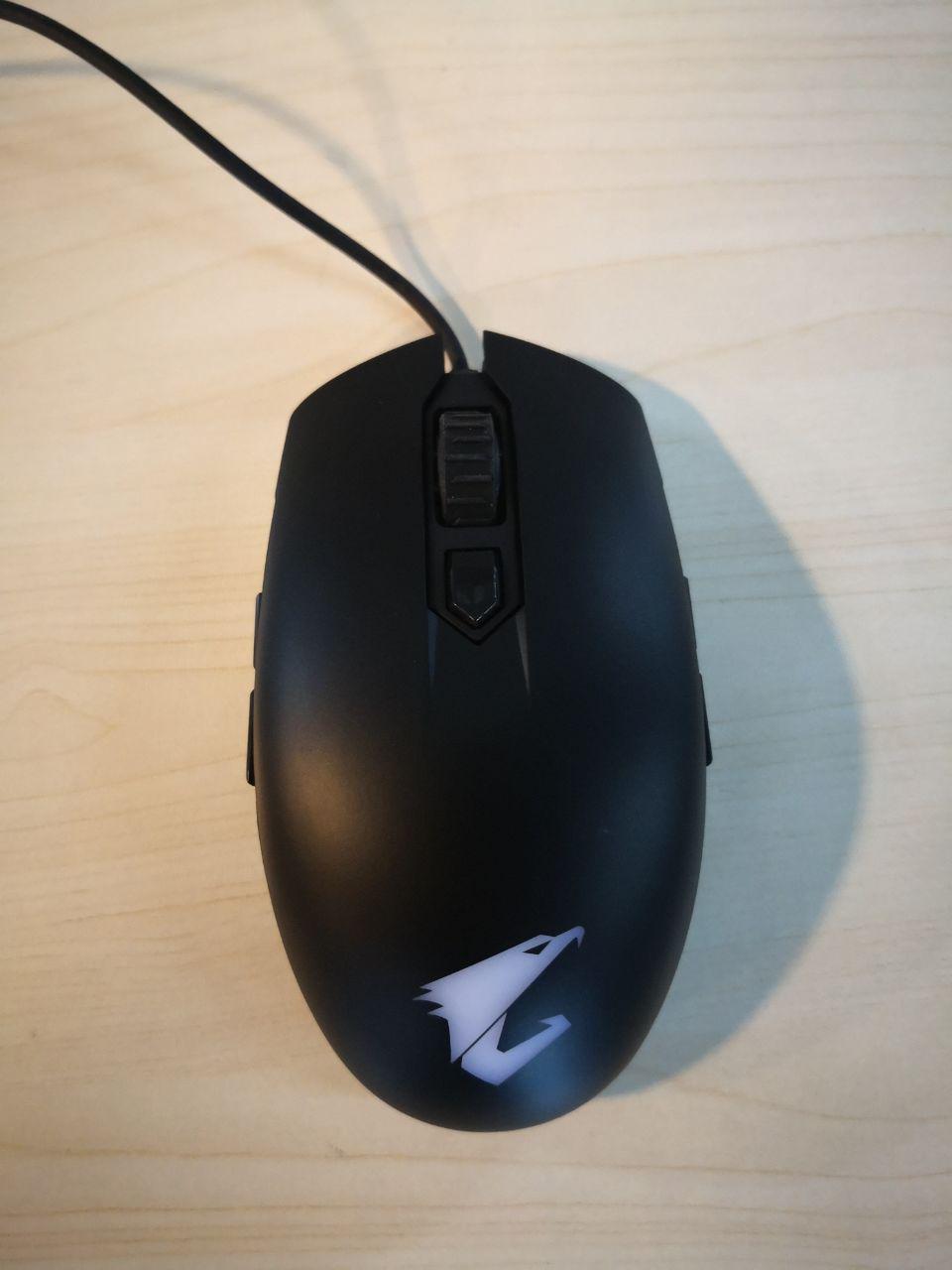 An example of its ambidextrous design can be seen from its side buttons. Notice how they are symmetrically opposite of one another.
Overall, the lightweight and balanced designs complement each other, making the AORUS M2 an excellent choice for users on the go, whether is it for gaming or general use.
Customization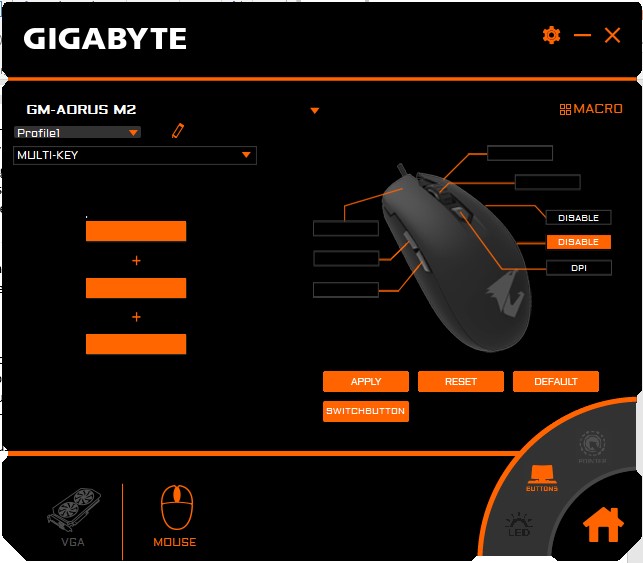 The AORUS M2 comes with Programmable Buttons that is accessible through GIGABYTE's own AORUS Engine. It provides an extensive list of options you can do with the buttons. You can either bind the buttons to keyboard presses for your MMORPG games, or setup multi-key presses for your mouse to activate shortcuts on Photoshop, all easily manageable through profiling on the AORUS Engine. The 2 buttons on each side is interchangeable on the AORUS Engine to cater to its ambidextrous design.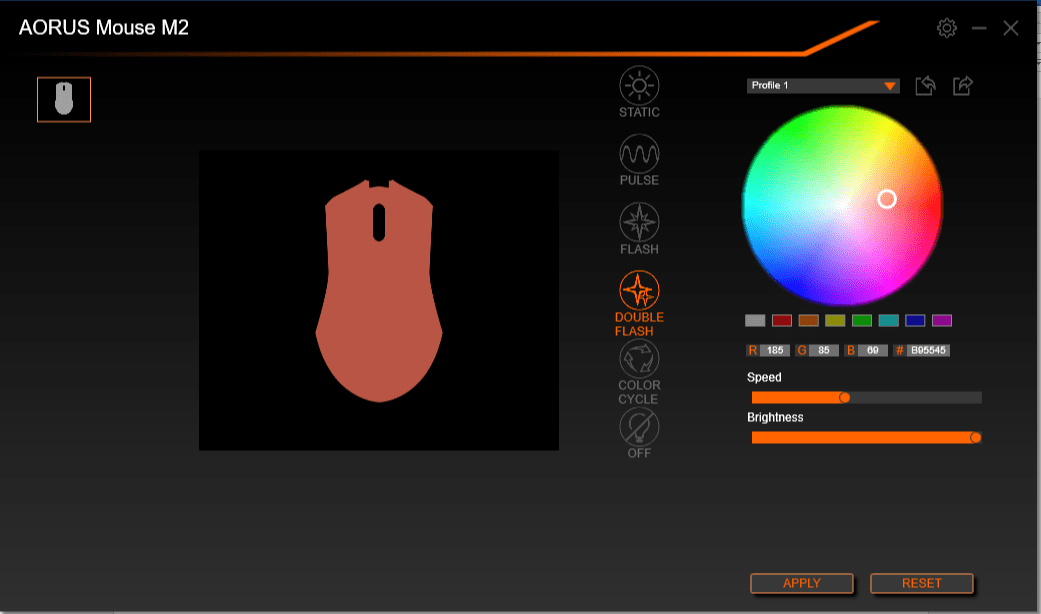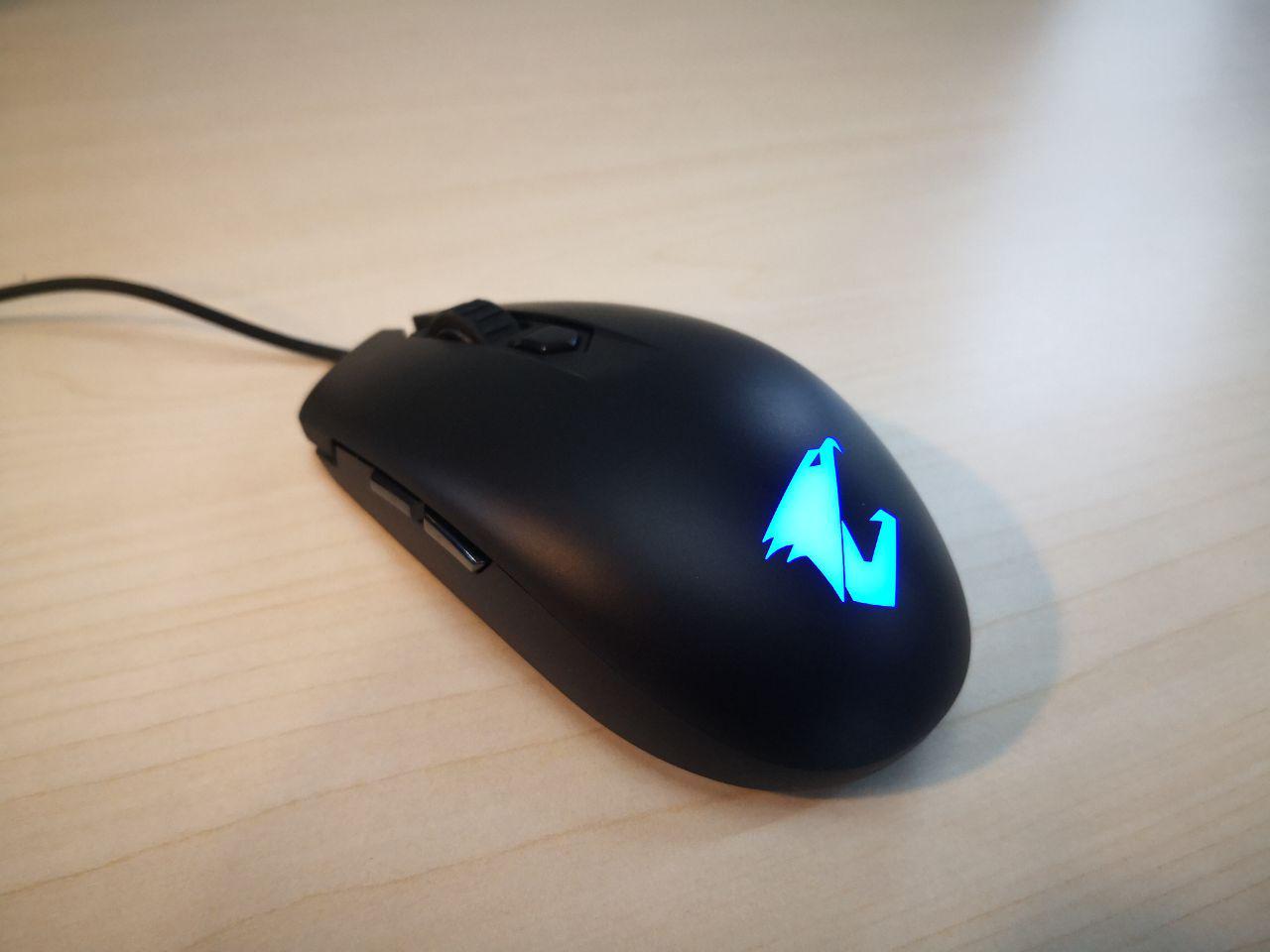 GIGABYTE's RGB Fusion 2.0 extends to the AORUS M2 as well, allowing you to spice up the RGB lighting to your own style through an easy-to-use user interface.
Unfortunately, to keep things compact, AORUS M2 does not come with weight adjustment options unlike its brother AORUS M5.
Performance & Cost
In terms of performance and cost, the easiest comparison would be with its brothers. The AORUS M2 Gaming Mouse's performance is just a level down from the AORUS M5. AORUS M2's Maximum Acceleration is lacking at 30G compared to its brothers' 50G. Its sensitivity levels are similar to the AORUS M3 and the upcoming AORUS M4, but with less precise DPI increments. For more information, you can view their differences via this link (https://www.gigabyte.com/Comparison/Result/14?pids=6348,6590,6776,6851).
In exchange, the AORUS M2 Gaming Mouse is more affordable compared to its brothers while providing most functionalities its brothers provide as well. If you are not an avid user looking for the most precise and effective tools, the difference in performance can be negligible and you can still enjoy using the AORUS M2. As of the date this article is up, it costs USD $29.99 (~SGD$41.00) on Amazon.
Conclusion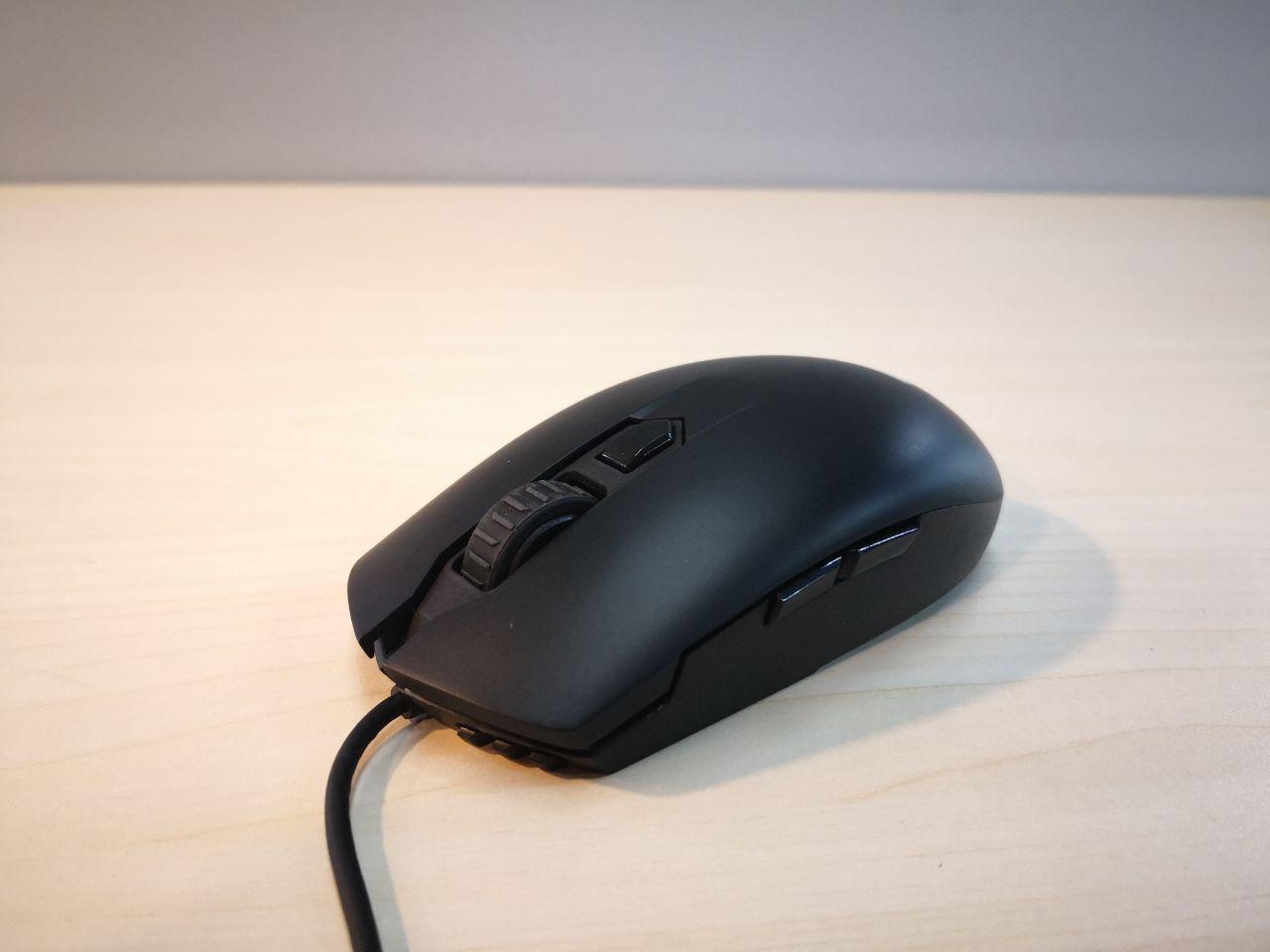 The AORUS M2 is a lightweight and compact gaming mouse with adequate performance that comes with extensive customization options in buttons and RGB lighting. All of these are bundled together at an affordable price as well. If you are someone that is looking for a good gaming mouse that is portable, the AORUS M2 Gaming Mouse is the mouse for you.
Specifications
| | |
| --- | --- |
| Interface | USB |
| Tracking System | Gaming Optical Sensor (Pixart 3327) |
| Sensitivity | 200~6200dpi with 100dpi increments (Default: 400/800/1600/3200dpi) |
| Report Rate | 125/ 500/ 1000Hz |
| Scrolling | Standard |
| Maximum Acceleration | 30G |
| Maximum Tracking Speed | 220 inches/ second |
| DPI Switch | YES |
| Switch Life (L/R click) | 50 million times |
| Color | Matte Black |
| Cable Length | 1.8m matte black PVC cable |
| Dimension | 117(L)*63(W)*36(H) mm |
| Weight | 76g +- 1% |
| Packing Content | Users Manual |
| Certificate | CE/ FCC/ BSMI/KCC |