Gigabyte has partnered with Phison to develop the latest PCIe Gen4 based M.2 NVMe SSD. With the introduction of the new and improved Phison PS2016-E16 SSD controller, the AORUS Gen 4 NVMe M.2 SSD can utilize the high bandwidth of PCIe Gen4 x4 interface to perform read and write operations at unparalleled speeds.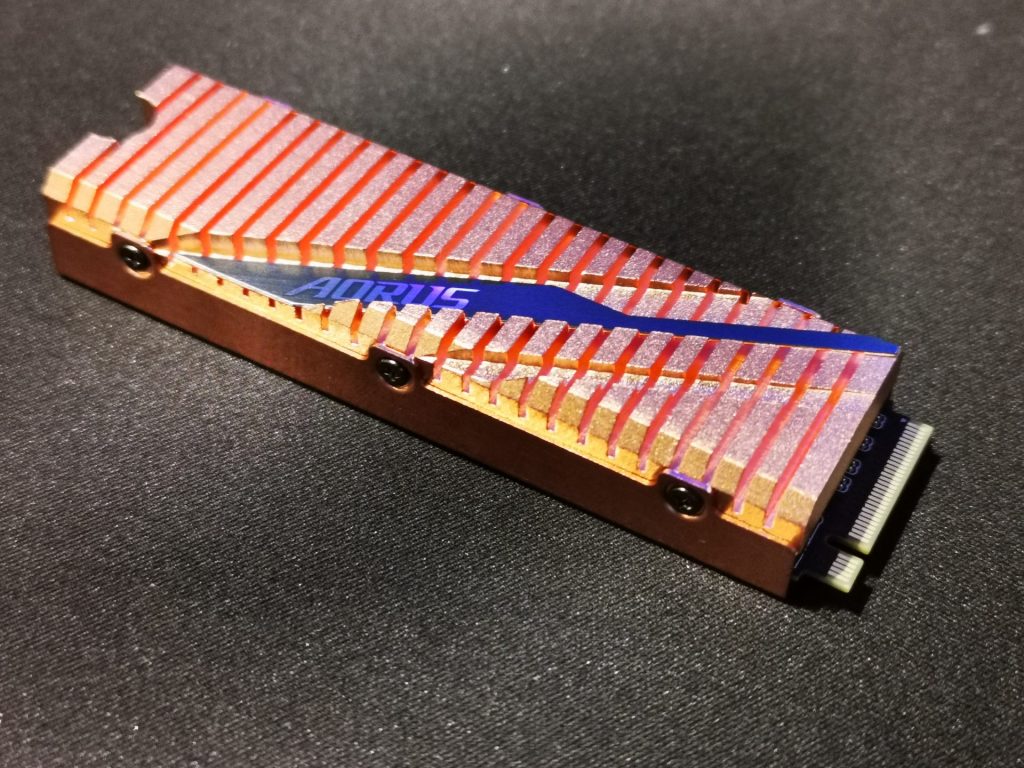 Based on a demo setup at the launch event, the AORUS Gen 4 NVMe M.2 SSD was able to achieve a sequential write speed of 4993MB/s and a write speed of 4270MB/s on the CrystalDiskMark benchmark software. These numbers are simply unheard of for single drive performance. It could only be possible with the next gen PCIe Gen4 interface.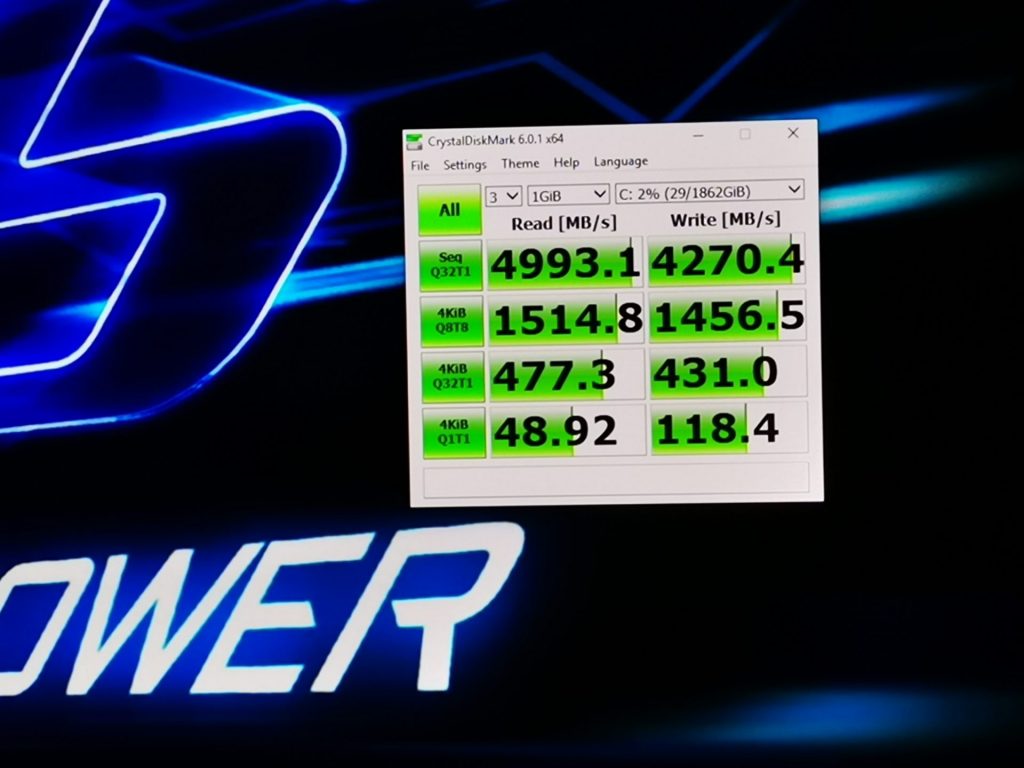 The AORUS Gen 4 NVMe M.2 SSD is equipped with the latest generation TOSHIBA BiCS4 flash memory. The new BiCS4 flash can reach speeds of up to 800 MT/s, while previous generation BiCS3 flash only reaches 533MT/s. The AORUS Gen 4 NVMe M.2 SSD also comes with a DDR4 cache design for faster access times on frequently accessed data.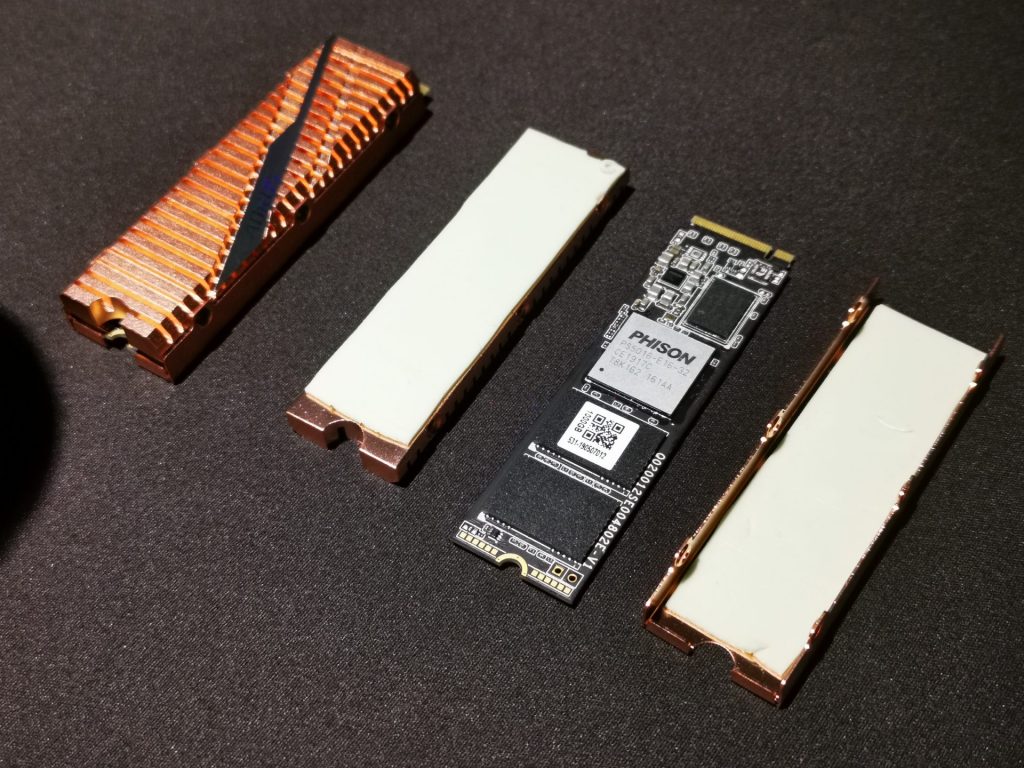 As such a high performing device will produce a considerable amount of heat, Gigabyte has also integrated a copper heat sink on the base SSD for passive cooling. The main heat generating components on the SSD will be able to dissipate the heat away via the high performance thermal pads to the heat sink effectively.
With the introduction of PCIe Gen 4, we will be expecting a lot more high performance SSD released in the market. It will be interesting to see competing brands' product offerings in this category as the competition heats up.