With the release of the new AMD 3rd Generation Ryzen processors and the AMD X570 chipset, AMD has brought PCIe 4.0 standard to the table. The new PCIe 4.0 standard essentially doubles the bandwidth of previous PCIe generation and thanks to it, NVMe SSDs would be able to reach higher speeds without being bottlenecked by the interface. Of course, with new upper limits unlocked, SSD controller designers and manufacturers could seize the opportunity to create new products of higher speeds that were initially impossible.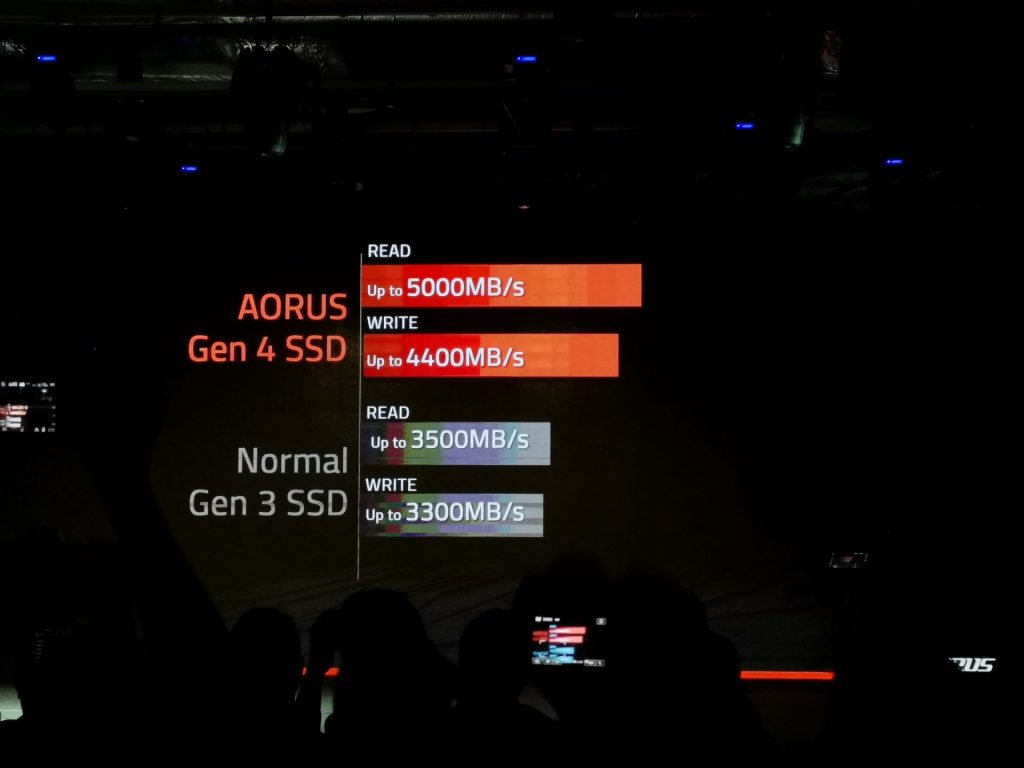 Gigabyte has partnered with Phison to develop their next generation SSD product for consumers. Today, at the AORUS launch event at COMPUTEX 2019, Gigabyte announced their new AORUS Gen 4 NVMe M.2 SSD. This new SSD is developed with the new PS5016-E16 PCIe Gen4 x4 NVMe SSD controller from Phison. With this new controller, single SSD drives are expected to attain a read and write performance of 5000MB/s and 4400MB/s respectively.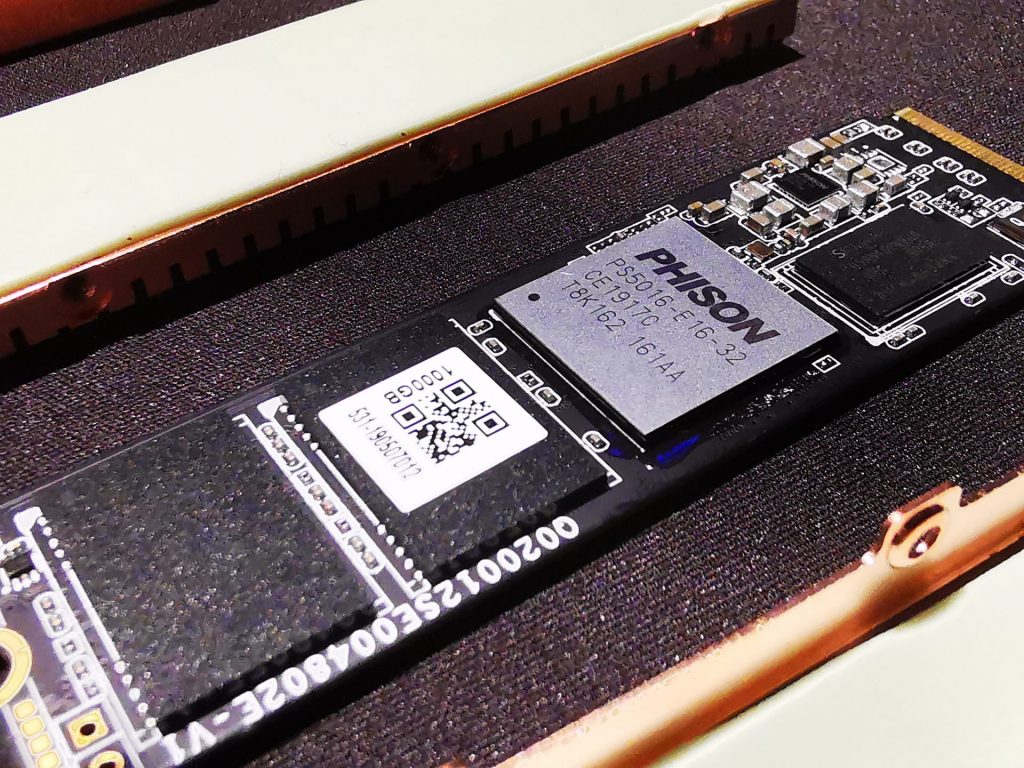 To push the limits of storage technologies, Gigabyte has decided to place four of the AORUS Gen 4 NVMe M.2 2TB SSD within a single Add-In Card and configure it in RAID 0. This gave rise to the new AORUS Gen 4 NVMe AIC 8TB SSD, which is able to reach speeds of beyond 15GB/s. This is certainly the fastest SSD storage solution we have seen in the market. It requires so much bandwidth that this card requires a full PCIe 4.0 x16 interface for it to properly run without any interface bottleneck.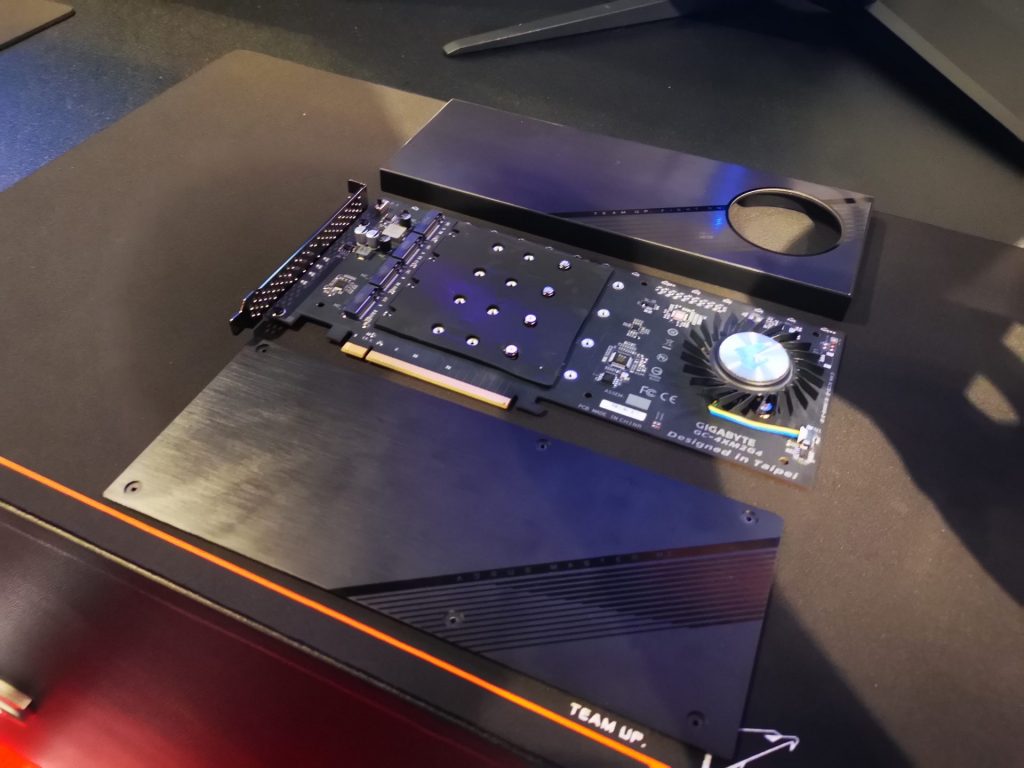 Such SSD solutions are expected to run hot. Therefore, Gigabyte team has designed the AORUS Gen 4 NVMe AIC SSD with both a front and back metallic heat sink plate. The add-in card is also actively cooled with a fan to ensure that the SSDs do not throttle due to high temperatures.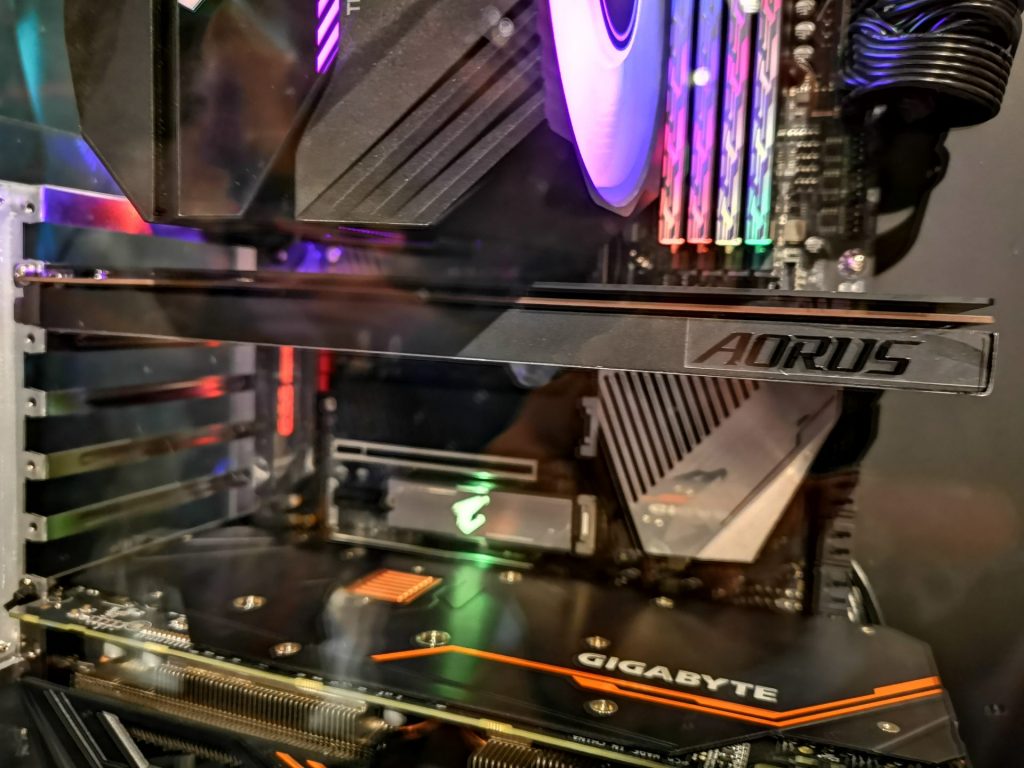 It's interesting to have a glimpse of what the near future holds in terms of SSD technologies. We will expect more brands starting to release their versions of the SSD based on the same Phison controller. Of course, other SSD controller makers are also expected to follow suit. The SSD market is just starting to get even more exciting…