AMD unveiled its new lineup of 3rd Generation Ryzen desktop processors today at Computex 2019 keynote, the long awaited successor to the 2nd Generation Ryzen desktop processors. As of now, AMD will be the first to offer PCIe 4.0 enabled gaming GPU and motherboards with both its Radeon RX 5700 and X570 chipset motherboards.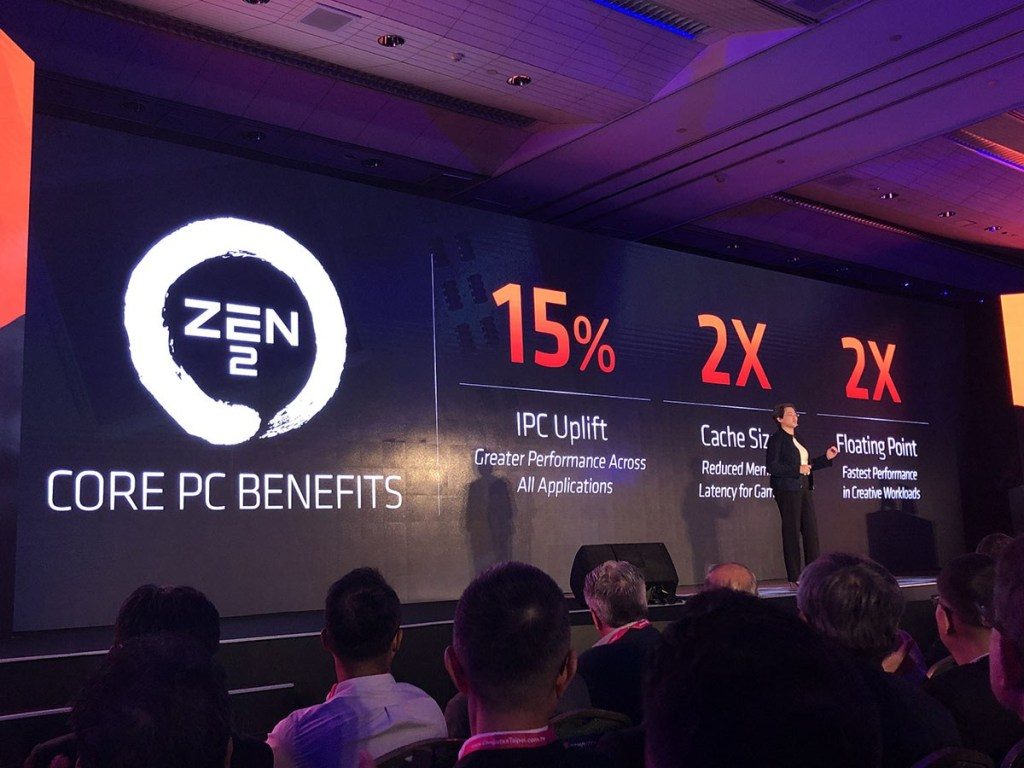 These newly announced 7nm Zen 2 architecture based CPU comes with a doubled cache size and floating points, as well as a vastly improved IPC to deliver the performance boost for both games and creative applications that will sure to entice both gamers and content creators.
Ryzen 7 3700X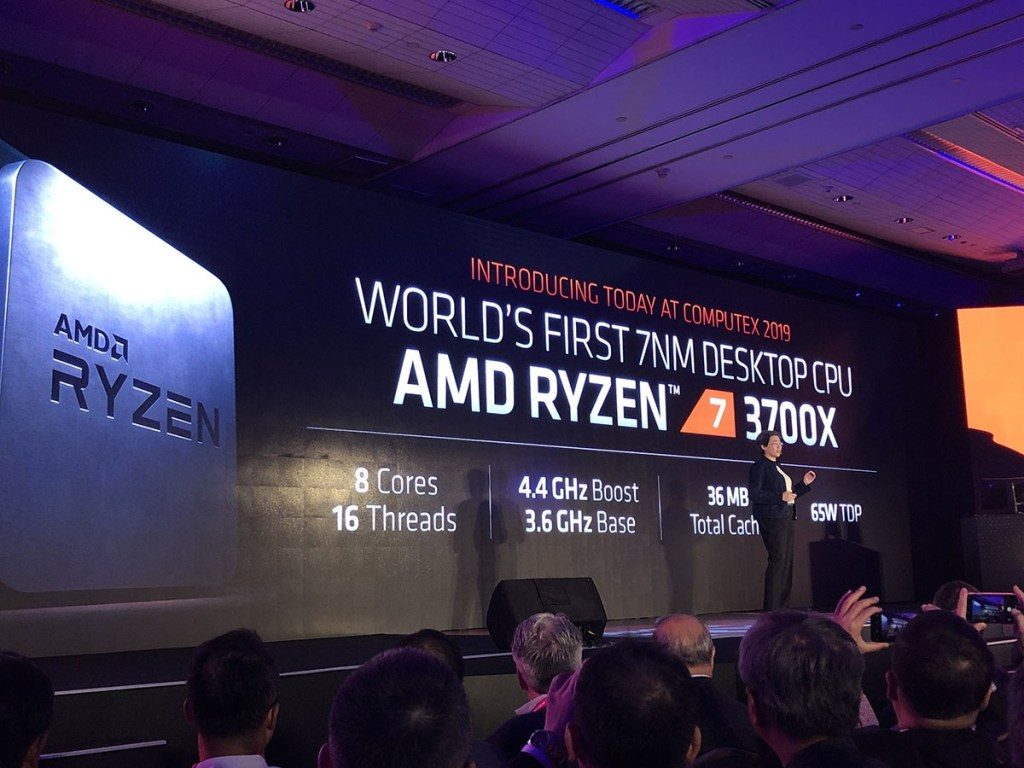 First in the list, we have the Ryzen 7 3700X which AMD positioned it as a direct competitor to Intel's Core i7-9700K. It features a total of 8 cores and 16 threads count, 3.6GHz base clock and 4.4GHz boost clock, 36MB cache and a surprisingly low TDP at only 65W.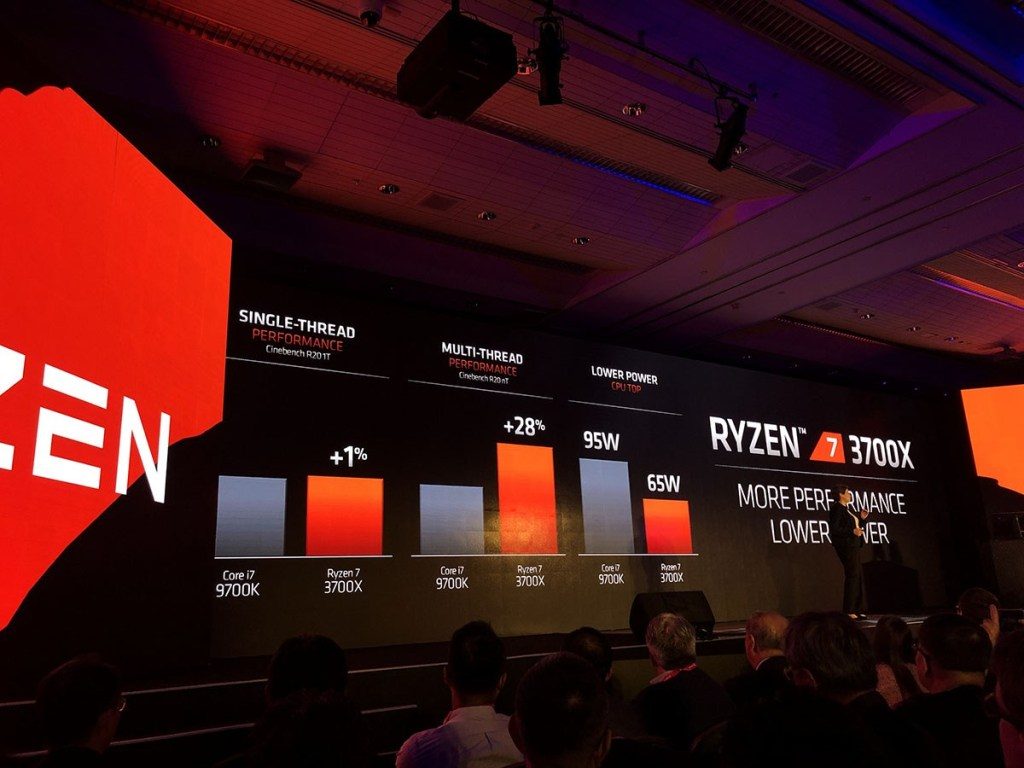 Based on the benchmark result provided by AMD, the Ryzen 7 3700X basically trashed the Intel Core i7-9700K in both multi-threaded performance in Cinebench R20 (28% faster) and lower TDP of 65W instead of 95W.
Ryzen 7 3800X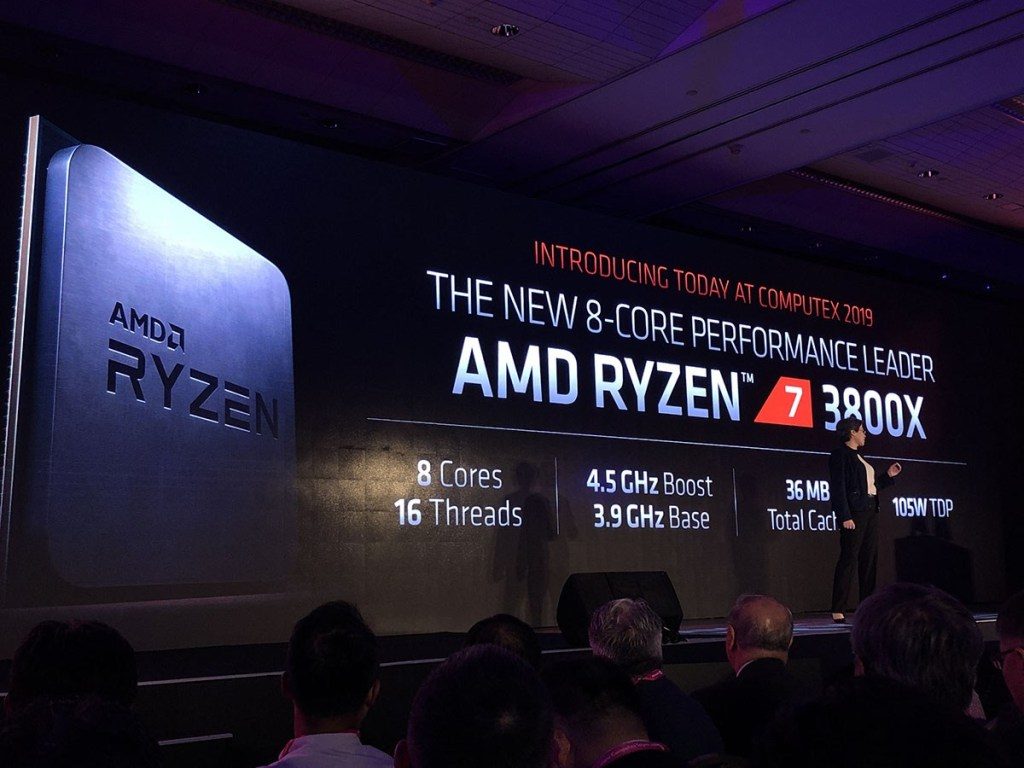 Up next, we have the Ryzen 7 3800X that is pretty much a Ryzen 7 3700X on steroid. Despite having the same core and thread count as the 3700X, the 3800X features a higher base clock and boost clock at 3.9GHz and 4.5GHz respectively. The increased clock speed does comes with a price – you'll see a slightly higher TDP of 105W on the 3800X.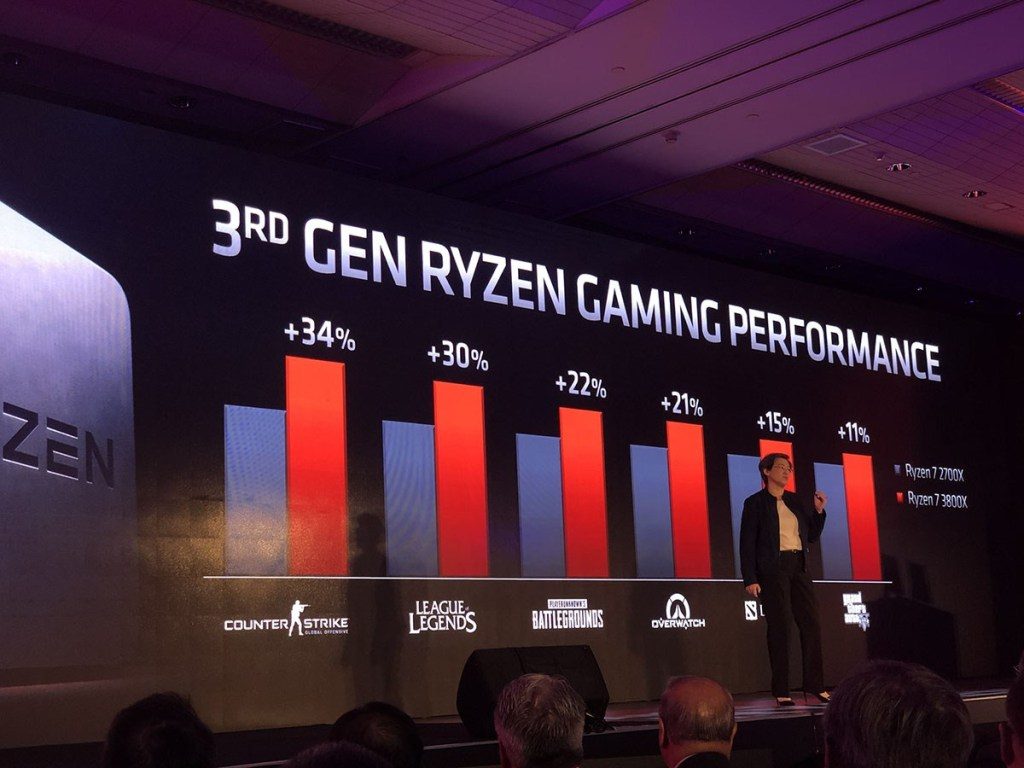 When it comes to the gaming performance, the Ryzen 7 3800X offers performance improve of up to 34% across the list of popular esports titles over its supposed predecessor, the Ryzen 7 2700X. We have yet to see any performance numbers on the latest AAA titles from AMD, but things are looking pretty promising as of now.
Ryzen 9 3900X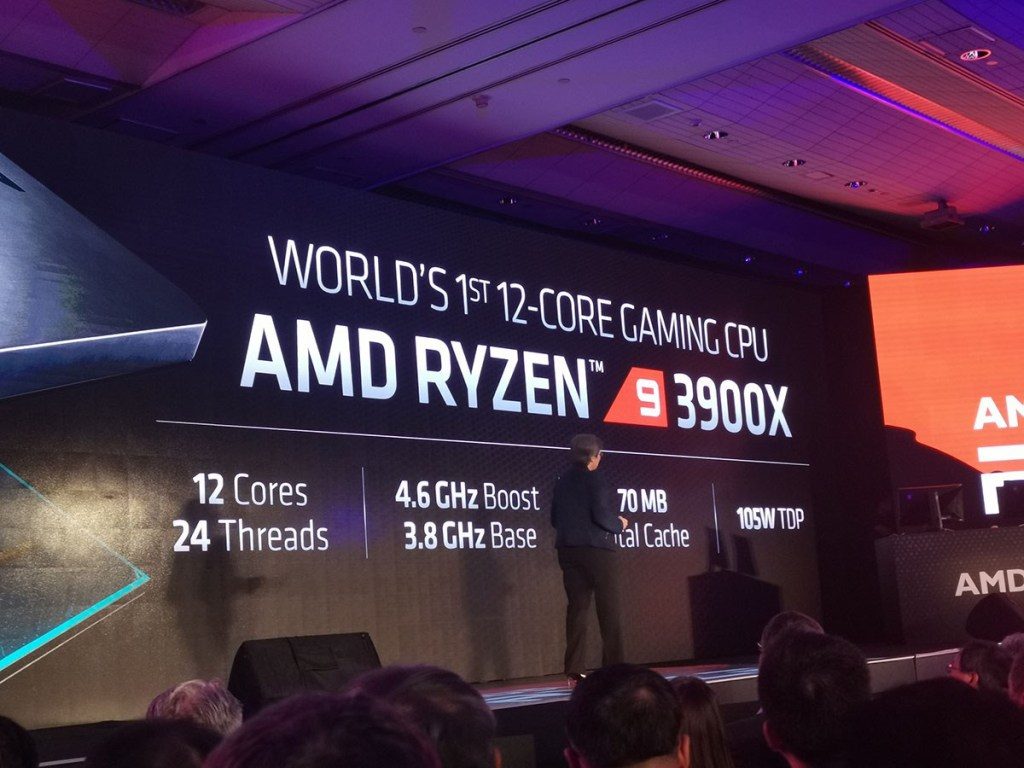 Last but not least, we have the Ryzen 9 3900X, which is also the main highlight for the AMD 3rd Generation Ryzen desktop processors launch. This is currently the first ever consumer level desktop CPU that features a whopping 12 cores and 24 threads count. It sports a 4.6GHz boost clock and 3.8GHz base clock, paired with a large 70MB cache and a TDP of 105W.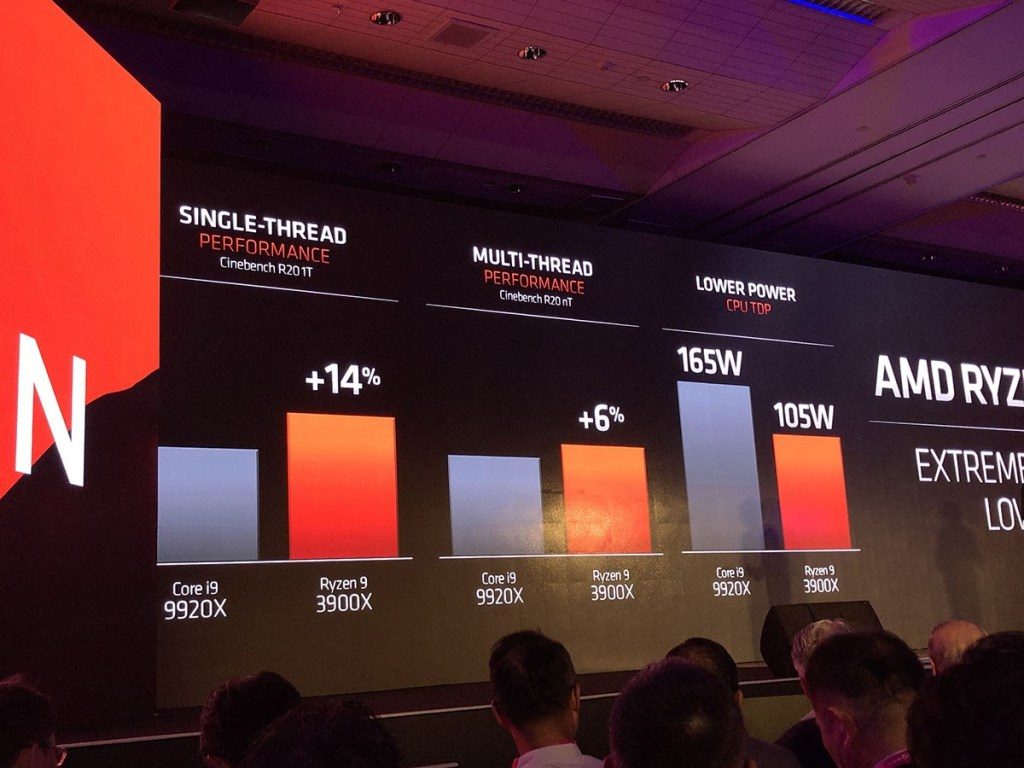 Based on the performance benchmark by AMD, the Ryzen 9 3900X will be a direct competitor to Intel's Core i9 9920X. It basically outperformed the 9920X in every expect; both single-threaded and multi-threaded performance while using less power than it's direct competitor.
Competitively Priced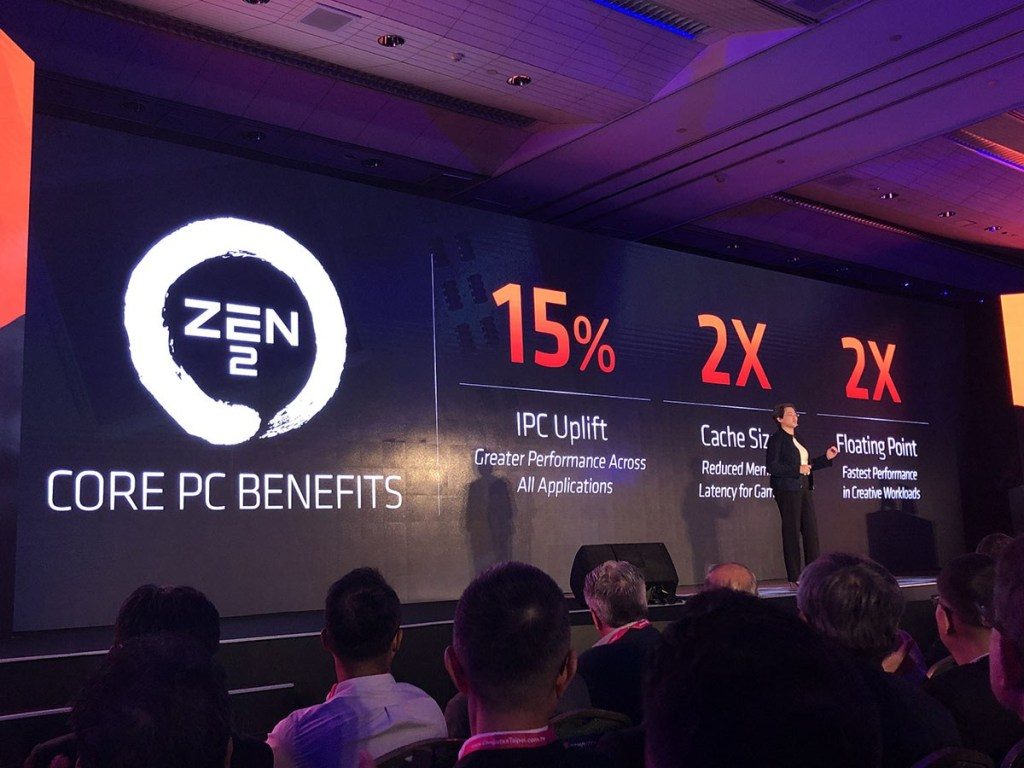 It's pretty obvious that AMD is going all out this time with its newly announced 3rd Generation Ryzen desktop processors, in terms of pricing. The Ryzen 7 3700X will retail for $329, Ryzen 7 3800X for $399 and Ryzen 9 3900X for $499. If you're planning on a new build, you might want to hold back the purchase a little longer as these 3rd Generation Ryzen desktop processors will soon be available later on July 7, which is just around the corner.
This article AMD launches 3rd Generation Ryzen CPUs at COMPUTEX 2019 originally appeared on Tech-Critter as AMD confirms Ryzen 9-3900X availability on July 7 for $499 . Written by Low from Tech-Critter