Ubisoft launched Trials® Rising Sixty-Six, the first expansion for the newest iteration of the gripping motorcycle platform series. Trials Rising Sixty-Six will release on April 16 on PlayStation®4 computer entertainment system, the Xbox One family of devices including the Xbox One X, Nintendo SwitchTM and Windows PC.
Route 66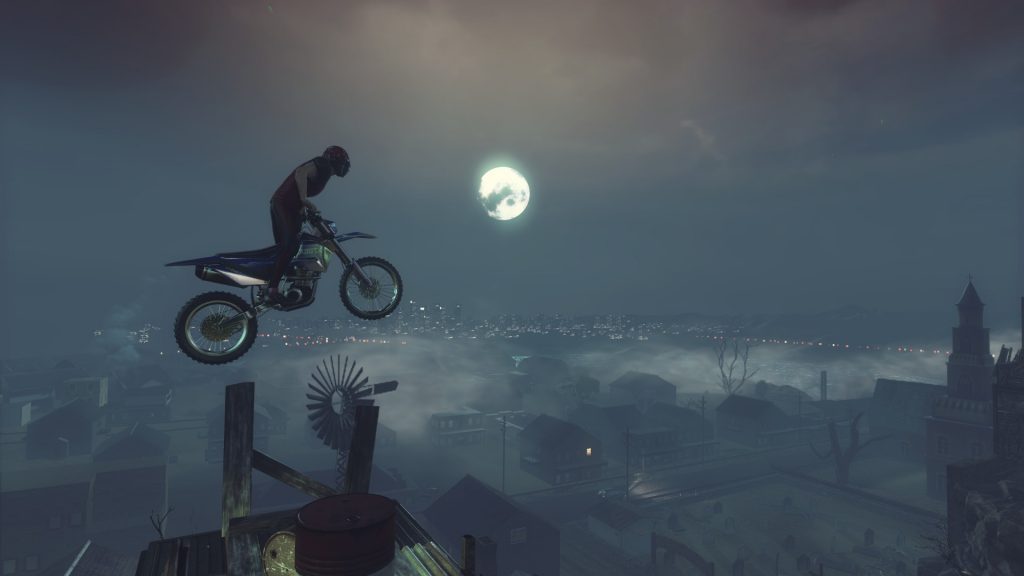 Arriving just a few weeks after Season 1 kicked off, Trials Rising Sixty-Six will allow players to ride along the most legendary road in the United States: Route 66. Whether it is riding across the Grand Canyon or through the Windy City, Sixty-Six provides the perfect backdrop for players to improve their backflip skills and race to the finish line.
After completing League 3 in the base game, players will have the opportunity to experience all that Sixty-Six has to offer, including twenty-four new tracks with two Stadium Finals and two Skill Games. Protect your rider from hard-hitting obstacles with the American Football Outfit, which features a football helmet, jersey, football pants and cleats. Also included are new Contracts and new hidden golden squirrel collectibles, designed especially for the occasion. Collect them all to receive more fame.
Sixty-Six is available as standalone purchase for €8 or as part of the Expansion Pass for €20. The Expansion Pass includes Trials Rising Sixty-Six – Expansion I, Trials Rising Crash & Sunburn – Expansion II, the Stuntman Rider Pack and the Samurai Item Pack.
In addition to Sixty-Six, Private Multiplayer mode is now available at no additional cost to Trials Rising players on PlayStation, Xbox and Windows PC platforms, where players can put their friends to the test on the same track.