While Ray-Tracing is the talk of the town for gamers these days, game developers are still playing catch up to support these latest features. We know that ray-traced graphics will start to become more common, but at this moment, it still lacks the critical support. For the budget-conscious gamers, perhaps spending a few hundred dollars more for accelerated ray-tracing performance just wouldn't make sense.
This is why, in order to bring the costs of their graphics card down and to be more inclusive for gamers on a tight budget, NVIDIA released their GTX 1660Ti and GTX 1660 graphics cards. These cards are still based on the improved Turing graphics architecture just like their RTX big brother, but they fundamentally could not support accelerated ray-traced graphics. Of course, judging that we could easily count the number of officially supported ray-tracing games with our fingers and toes, it would probably make more practical sense to just go with something without the fancy RT and Tensor cores.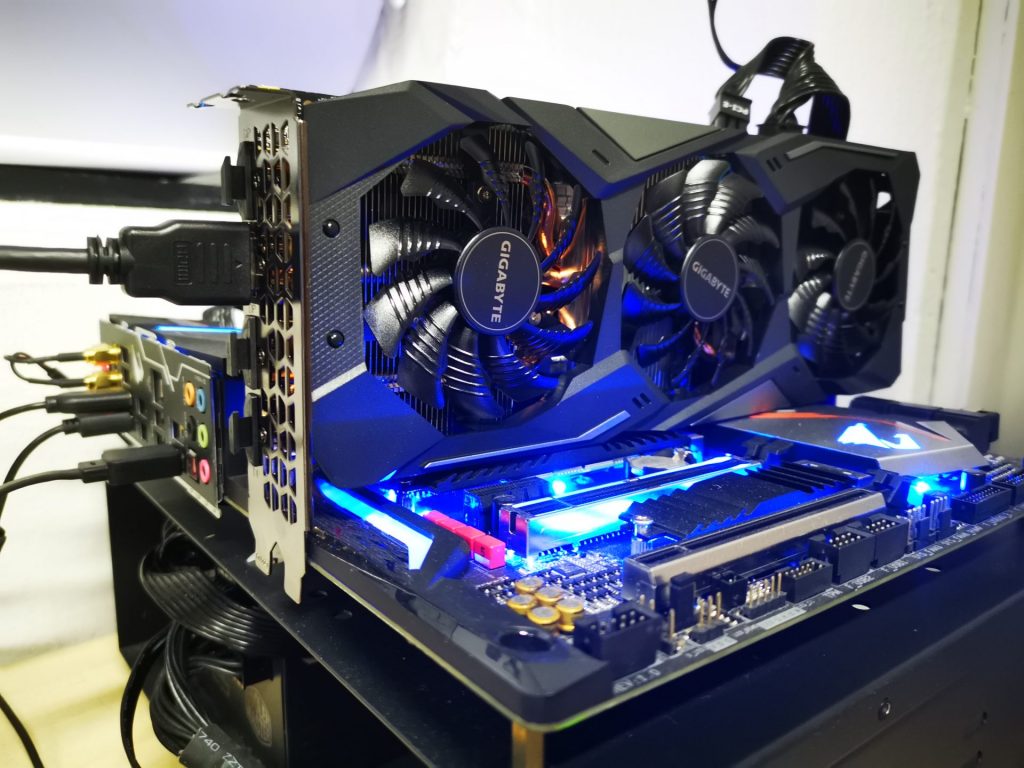 In this review, we will take a look at the performance of the new GIGABYTE GTX 1660 GAMING OC Graphics Card. Our objectives are simple – we want to find out whether a GTX 1660 is capable of gaming on 1080p resolution in common game titles, and how far it is apart from the RTX 2060 graphics card (due to the difference in the number of CUDA cores). Since most of the games that we will be testing won't have RTX support, we will be able to compare if it is actually worth it to get an RTX based graphics card, or if a simple GTX Turing card such as the GTX 1660 will suffice.
Specifications
 
Specifications
Product
Gigabyte GTX 1660 Gaming OC
Graphics Processor
NVIDIA GeForce GTX 1660
Core Clock
1860MHz (Reference card is 1785MHz)
CUDA Cores
1408
Memory Clock
8002MHz
Memory
6GB GDDR5
Memory Bus
192bit
Memory Bandwidth
192GB/s
Card Bus
PCI-E 3.0 x16
I/O
3 x Display Port 1.4
1 x HDMI 2.0b Port
Even though the NVIDIA GTX 1660 is currently the cheapest in the whole lineup of Turing based graphics card, its specifications show that it should be very capable. Armed with 6GB of GDDR5 video memory, this graphics card should be able to handle some games at higher resolutions as well.

The GIGABYTE GTX 1660 GAMING OC Graphics Card comes with 3 x Display Ports and 1 x HDMI port. It should be more than sufficient to drive your multi-monitor setup for your daily work.

This graphics card requires an 8-pin power connector to run. While the PCIe slot is able to provide 75W of power to the graphics card, the 8-pin power connector can bring about another 150W. This card has the capabilities to draw a total of 225W, but we doubt that it actually draws this much. Nonetheless, it is good to have the 8-pin power connector as overclockers will be able to better overclock this card without the need to worry about power limitations.
Thermal Designs
The GIGABYTE GTX 1660 GAMING OC Graphics Card is made to perform much better than the reference GTX 1660 from other AIB partners (there are no reference GTX 1660 sold from Nvidia directly). To elaborate, Gigabyte has put in quite a bit of effort to to provide the GIGABYTE GTX 1660 GAMING OC Graphics Card with a decent cooling solution. With this in place, they were able to overclock the card even further, in order to provide an edge in terms of performance.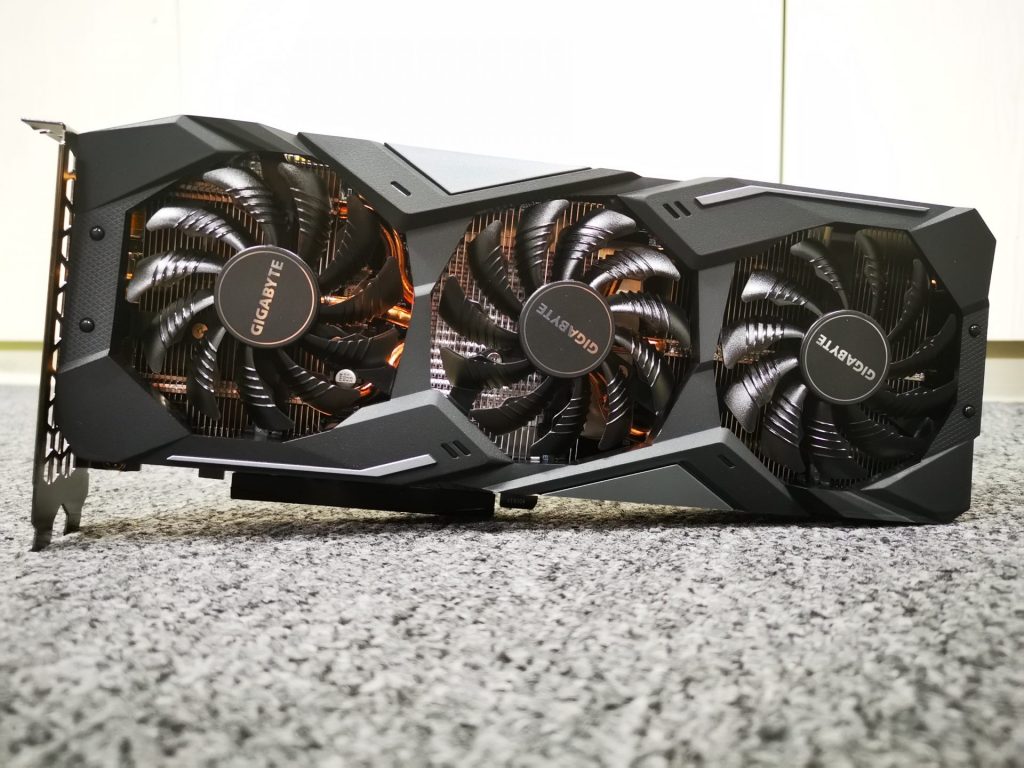 First up, Gigabyte has placed 3 large fans on the GTX 1660 GAMING OC Graphics Card. This would seem to be an overkill for the GTX 1660, but it will definitely cool the card well. Each fan blade has been uniquely designed to with additional stripes to guide airflow towards the heatsink. Interestingly, the middle fan also spins in the opposite direction as compared to the ones at the side in order to bring about a smoother airflow.

The GIGABYTE GTX 1660 GAMING OC Graphics Card has a large heatsink that not just cools the main GPU, but also other components on the card as well. As such, this increases the overall reliability of the card. Each individual segment of the heatsink is also connected to one another via heatpipes for a more efficient dissipation of heat. Moreover, the GPU comes in contact directly with the heat pipes to the heat sink. Such a design could bring a large amount of heat away from the GPU quickly.

Unlike the graphics card from the same series, the GIGABYTE GTX 1660 GAMING OC Graphics Card comes with a backplate that is made from plastic instead of a metallic alloy. It should be able to strengthen the card and prevent it from excessive bends, causing damage. However, it may not help in heat dissipation. We will find out more about the thermal capabilities of this design at the later part of the review where we measure the card's temperatures and power consumption.
Software
The GIGABYTE GTX 1660 GAMING OC Graphics Card works with two main software that is made for it. The first is a utility that helps to monitor the graphics card, known as AORUS Engine. Secondly, the RGB Fusion 2.0 helps to control the colour of the RGB lights on top of the graphics card.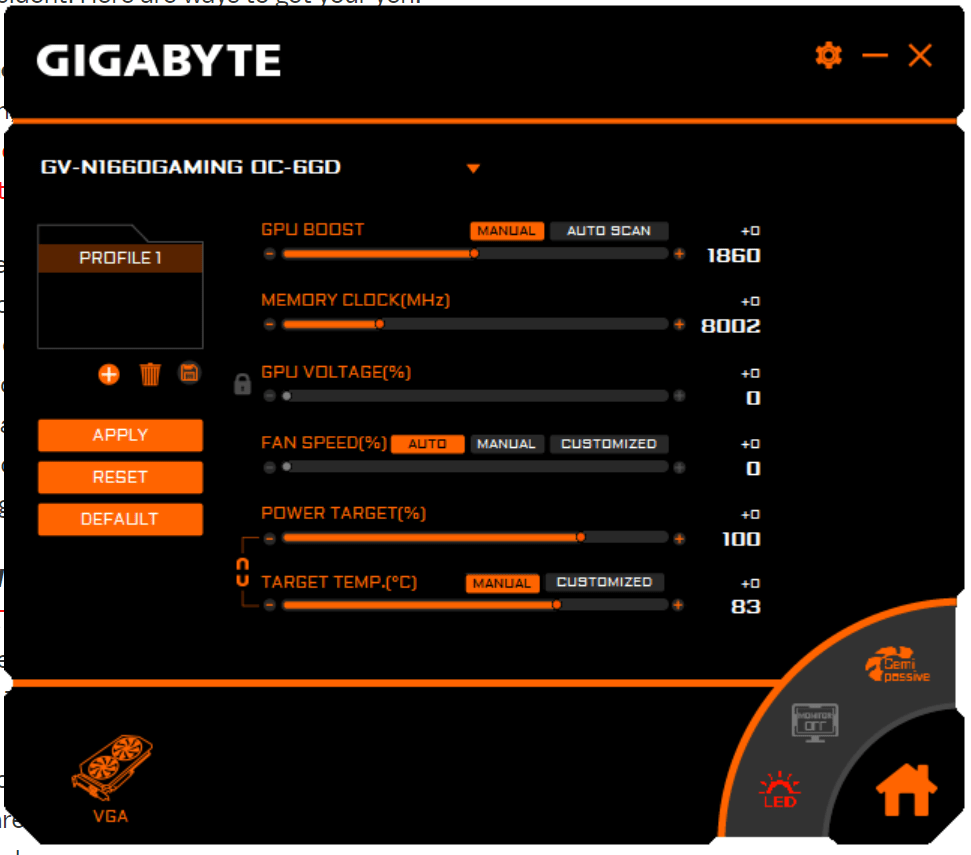 AORUS Engine can help users to overclock the GIGABYTE GTX 1660 GAMING OC Graphics Card without the need for a system restart. There also an "auto scan" feature which can help users to automatically find the GPU frequency sweet spot for them to set in their overclocking profiles to maximize performance.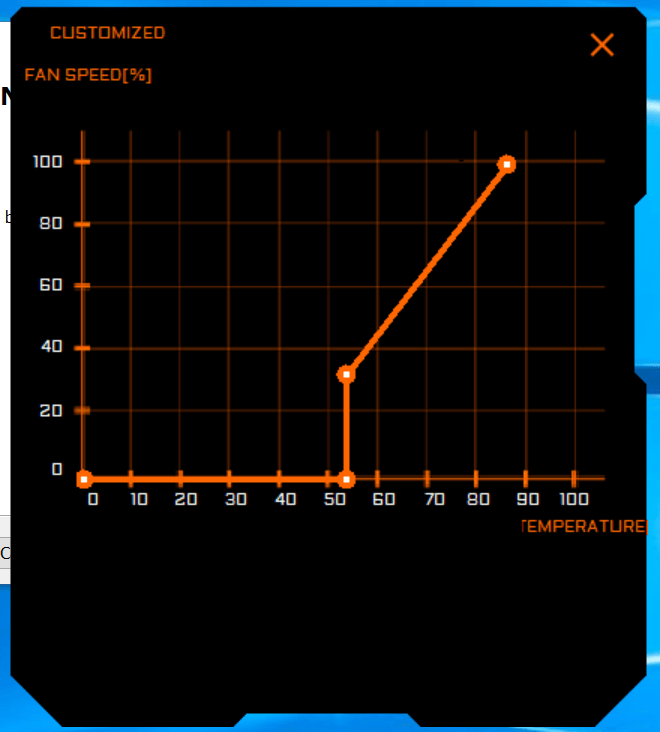 You can also set the fan curve on the AORUS Engine software. If you take a look at the graph above, this card is also capable of running silent. As the card is also considerably efficient, it does not produce a lot of heat. Therefore, passive cooling of the card without fans also works. When the card goes beyond 53 degrees, the fans will kick start and cool the card down. Of course, all these values are customizable. It helps the user to easily set a preferred profile for their requirements.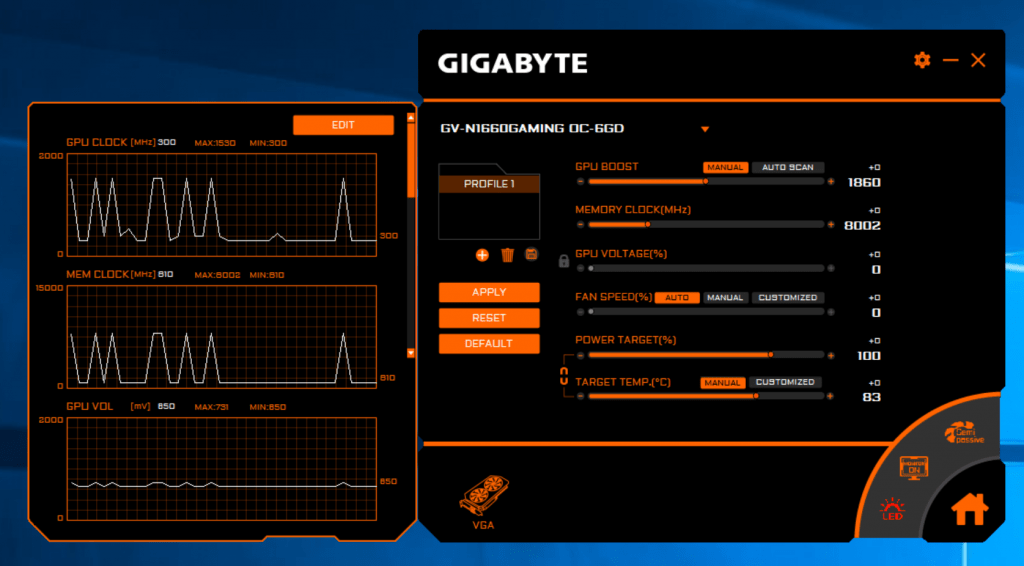 The AORUS Engine software also include monitoring tools which covers key readings such as temperatures, voltages and frequencies.
Test Setup and Configurations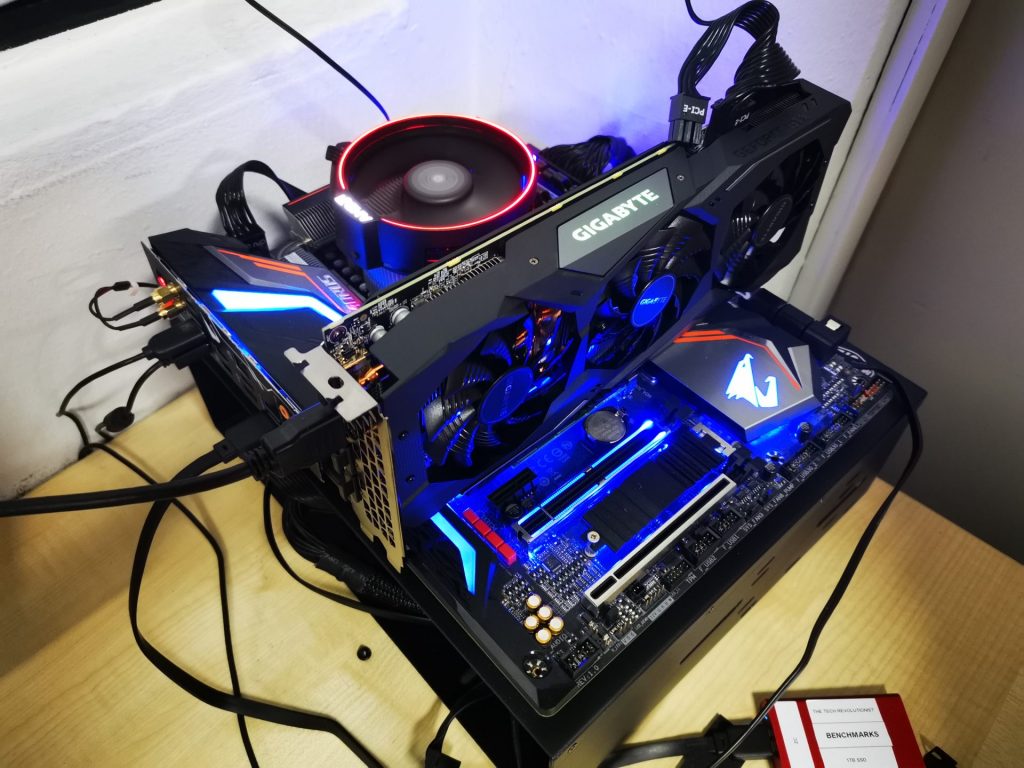 Specs
Main System
CPU
AMD Ryzen 7 2700
RAM
G.Skill 3200MHz, 2 x 8GB DDR4 Kit
Main Storage
Plextor M8V M.2 SATA SSD 256GB
GPU
ASUS ROG STRIX GAMING RTX 2060
Gigabyte GeForce GTX 1660 Gaming OC
Motherboard
Gigabyte X470 AORUS GAMING 7
CPU Cooler
AMD Wraith Spire Cooler
OS
Windows 10 Pro 64 bit
Drivers
NVIDIA 419.67
In our tests, we aim to find out if the GIGABYTE GTX 1660 GAMING OC Graphics Card will be capable of handling popular games at 1080p resolutions. Understanding that the card also has a fair amount of dedicated VRAM, we will also run the benchmarks in 1440p resolution. For comparison, we have also included the results from an RTX 2060, so that we can show if it would make sense to purchase a GTX 1660 instead of an RTX 2060.
| | | |
| --- | --- | --- |
| Game | Resolution | Settings |
| Far Cry New Dawn | 1080p, 1440p | High Settings |
| Deus Ex : Mankind Divided | 1080p, 1440p | High Settings, DX12 |
| Total War : Warhammer 2 (Battle) | 1080p, 1440p | High Settings, DX11 |
| Tom Clancy : The Division | 1080p, 1440p | High Settings, DX12 |
| Assassins Creed Odyssey | 1080p, 1440p | High Settings |
| DOTA 2 | 1080p, 1440p | As per Benchmark Guide |
| Final Fantasy XV | 1080p, 1440p | High Settings |
| World of Tanks Encore | 1080p, 1440p | Ultra Settings |
| Rise of the Tomb Raider | 1080p, 1440p | High Settings, DX12 |
| Shadow of the Tomb Raider | 1080p, 1440p | High Settings, DX12 |
| Middle Earth : Shadow of Mordor | 1080p, 1440p | High Settings |
Performance Results

It should be obvious to say that the GIGABYTE GTX 1660 GAMING OC Graphics Card is more than capable of handling most games at 1080p resolutions. We are judging that 60fps is a good enough frame rate for a good gaming experience.

At 1440p resolution, the GIGABYTE GTX 1660 GAMING OC Graphics Card seems to have suffered quite a bit of FPS drops. Many games did not manage to maintain an average of 60FPS. However, less graphics intensive games still worked fine.


Judging on Synthetic benchmark scores, we can see that the GTX 1660 is about 20-30% less powerful that the RTX 2060.
Power Consumption and Temperatures
We were quite surprised by how efficient and cool the GIGABYTE GTX 1660 GAMING OC Graphics Card ran. On idle, the whole system only consumed about 48W of power. When running FurMark, which is a graphics card stress test, the power consumption increased to 170W. As mentioned, the 8-pin PCI-E power connector is overprovisioned for the GTX 1660.

As for temperatures, the card ran at about 45 degree Celsius on idle. During the Furmark test, it increased until 60 degree Celsius. Unlike power hungry graphics card which runs extremely hot which leads to thermal throttling, the heat generated by the GIGABYTE GTX 1660 GAMING OC Graphics Card is well maintained by the card's cooling system. Therefore, there are no signs of thermal throttling at all, and the card performs at its best at all times.
Price to Performance Comparison
Of course, you may be wondering of which card to purchase, since it seems that increasing your budget will return better frame rates in your games. Based on our calculations by taking the average of all benchmark results, we saw that the GTX 1660 will be a much better choice for the cost-conscious consumers. There is no doubt that the RTX 2060 will be a better graphics card and produce higher frame rates. However, when it comes to value, i.e. cost to performance ratio, the GTX 1660 was simply so much better. For your money, the RTX 1660 produced 0.1773 frames/dollar on a 1440p game. On the other hand, the RTX 2060 only managed to provide 0.097/dollar frame. Similar results are shown in our 1080p tests as well, as it can be seen that the GIGABYTE GTX 1660 GAMING OC Graphics Card is more than two times more affordable that the RTX 2060.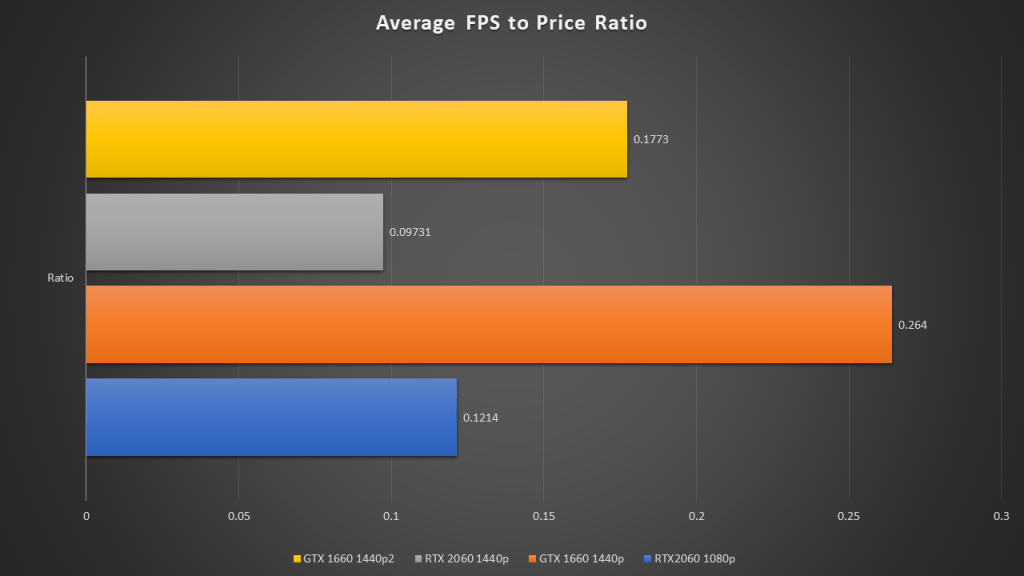 Conclusion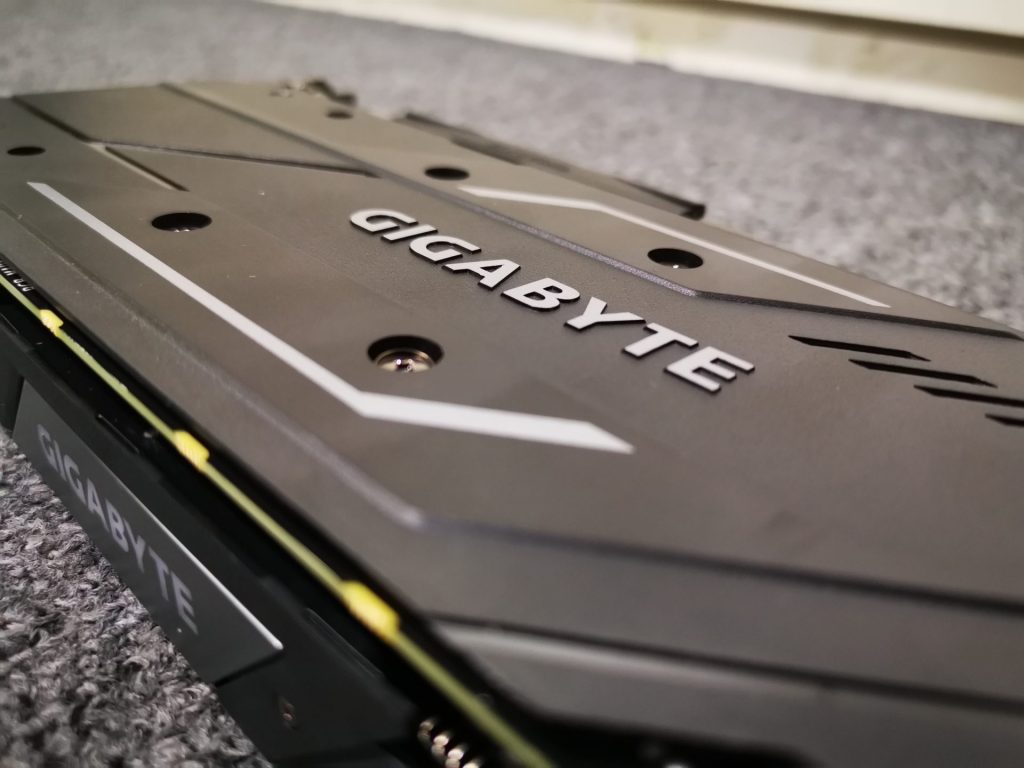 If you are looking for a budget-oriented graphics card for your 1080p gaming setup, you can look no further, as the GTX 1660 will be the choice to go for. The GIGABYTE GTX 1660 GAMING OC Graphics Card will also fulfill your needs for a system that runs with higher performance, while being cool and quiet thanks to its advanced and well-engineered designs. The GIGABYTE GTX 1660 GAMING OC Graphics Card is a no-frills graphics card that will meet most of the demands of a PC gamer, and we have close to no complains about this product throughout our time with this graphics card. Therefore, it should be recommended as one of the models to look out for when purchasing a new GTX 1060.