Photos of the Super Snow Moon phenomenon shared by Huawei Consumer Business Group CEO Richard Yu appears to have been captured by the upcoming Huawei P30 Pro, a month ahead of its official launch in Paris.
Richard Yu shared the images on his Weibo account, but intentionally distorted the watermark on the bottom-left corner of the image, that identifies the phone model used.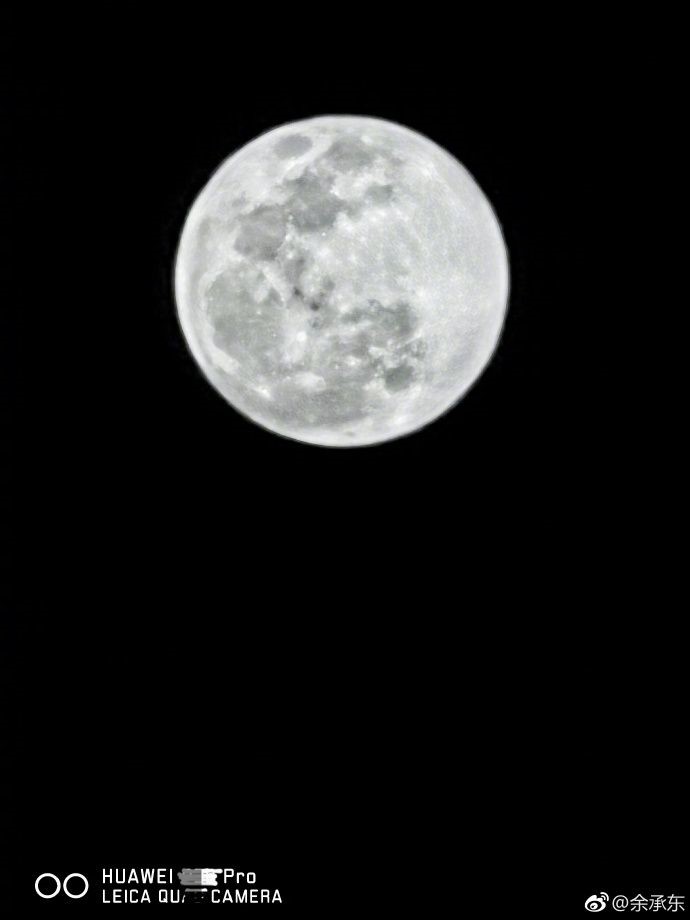 Although it leaves little to the imagination, one with decent deductive abilities will be able to arrive at the conclusion that this image was indeed shot on the Huawei P30 Pro. Eagle-eyed readers should notice that the device used indeed has quad cameras equipped, and the space between 'HUAWEI' and 'Pro' that has been blurred out is likely masking 'P30'.
Huawei has recently teased an announcement that the P30 series will be launched on 26th March, in Paris. This image proves timely and might just confirm what rumors have been suggesting – that the much anticipated next flagship from the telecommunications giant will indeed be equipped with four LEICA cameras. It will be interesting to see the actual product.