When ASUS first released the Zenfone smartphones, they garnered quite a bit of support in the Singapore market. The first and second generation Zenfones were known to run very well and was priced very reasonably. However, as Chinese smartphone brands entered the local market and provided better value and features, ASUS seemed to have lost their foothold against the strong competition. In a bid to gain back market share, they focused their efforts in their Zenfone Max Pro series.
The Zenfone Max Pro series is created for the mainstream/mid-tier market segment. They are said to focus on superior camera capabilities and a large battery life. The first version, known as the Zenfone Max Pro M1, was quite a hit in the regional market as these phones provided superior value in its price segment. This made it a sensible choice for consumers seeking a phone in this price range.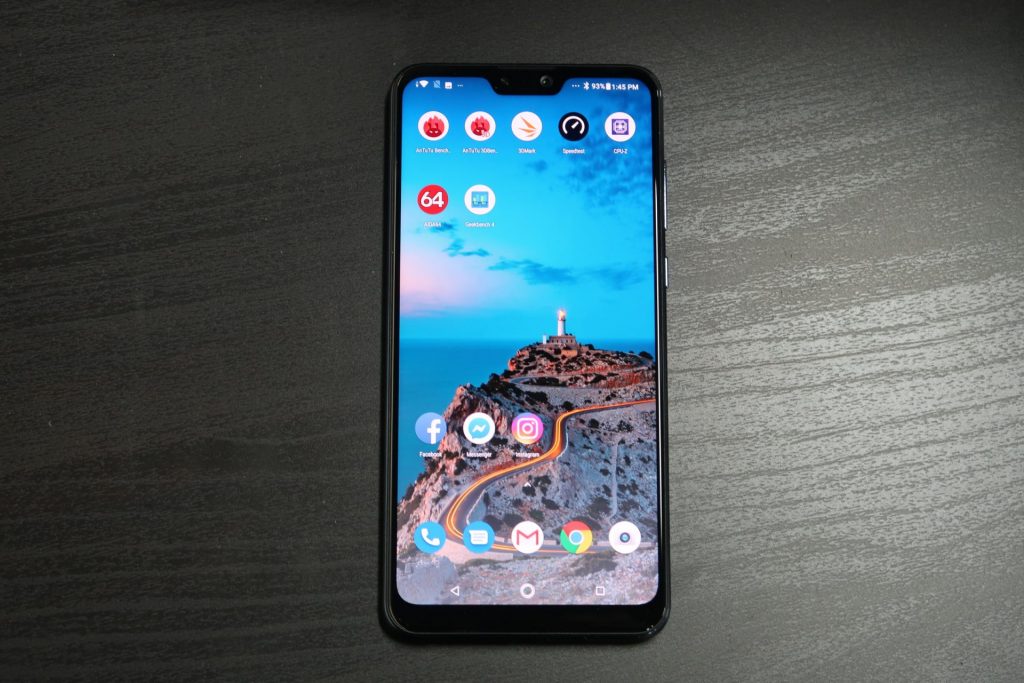 The Difference
At the end of last year, ASUS refreshed the Zenfone Max Pro with the new M2 model. This new model had quite a number of improvements compared to its predecessor. Here are some of the main differences.
| | | |
| --- | --- | --- |
|   | Zenfone Max Pro M1 | Zenfone Max Pro M2 |
| Display | 6" 2160 x 1080 IPS LCD | 6.3" 2280 x 1080 IPS LCD |
| Chipset | Qualcomm Snapdragon 636 + Adreno 509 | Qualcomm Snapdragon 660 + Adreno 512 |
| RAM | 3GB | 6GB |
| Storage | 32GB | 64GB |
| Wireless Connectivity | 802.11a/b/g/n 2.4GHz only | 802.11a/b/g/n 2.4GHz only |
| Retail Pricing | S$348 | $349 |
As we can see, the Zenfone Max Pro M2 promises a lot more value than the M1. It has a larger screen size, a better chipset, more RAM and more internal storage space. Moreover, with all these upgrades, the new device still retains in the same price segment. When compared to other smartphones in the market, such as the HONOR 10 Lite, the Zenfone Max Pro M2 does seem to provide better features for only a reasonable price difference.
Since we have the HONOR 10 lite on hand, let us take a closer look and see how the Zenfone Max Pro M2 fairs.
Design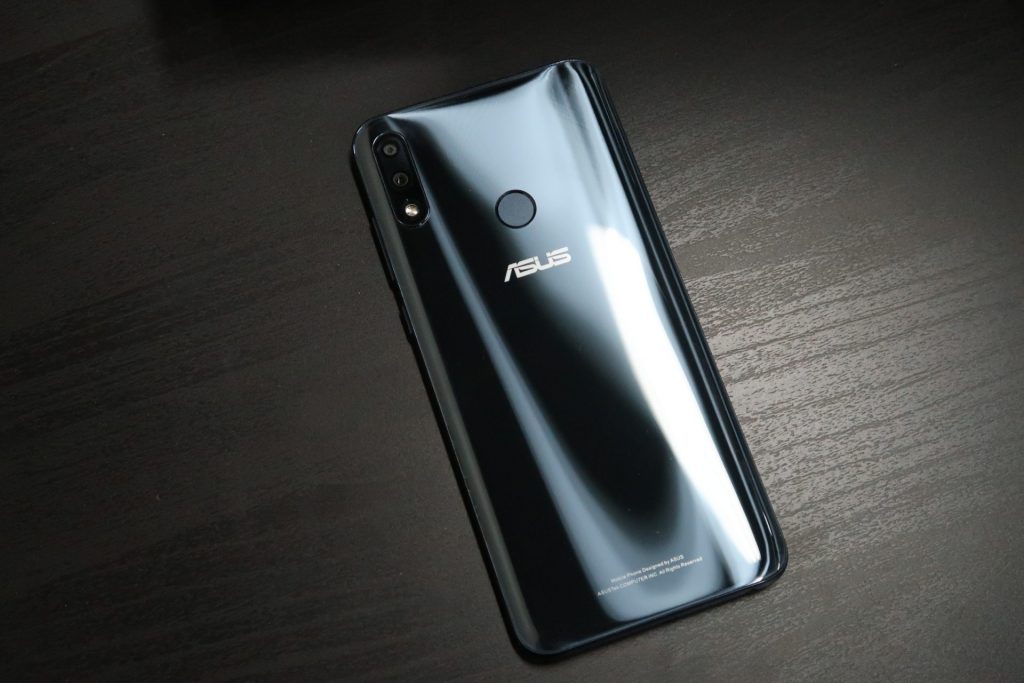 The ASUS Zenfone Max Pro M2 comes with a minimal design which can be easily palatable by most users. It spots a glossy glass back which covers a colored finish. The rear of this device is also 3D-curved, giving the phone a very good grip. Even though this phone is positioned to be a budget-oriented, its design certainly says otherwise.
On the left of the device, we can see the SIM card and MicroSD card slot. Like the previous version, the Zenfone Max Pro M2 also allows dual 4G SIM slots and a microSD card slot to be used concurrently. This sets the phone apart, as most solutions in the market today uses a hybrid SIM card slot design and limits the use to a 2nd SIM card or a MicroSD card. This is definitely useful for users who travel frequently, and would not want to leave the storage expansion capabilities of the phone. The Zenfone Max Pro M2 is in fact a good backup phone for travelling.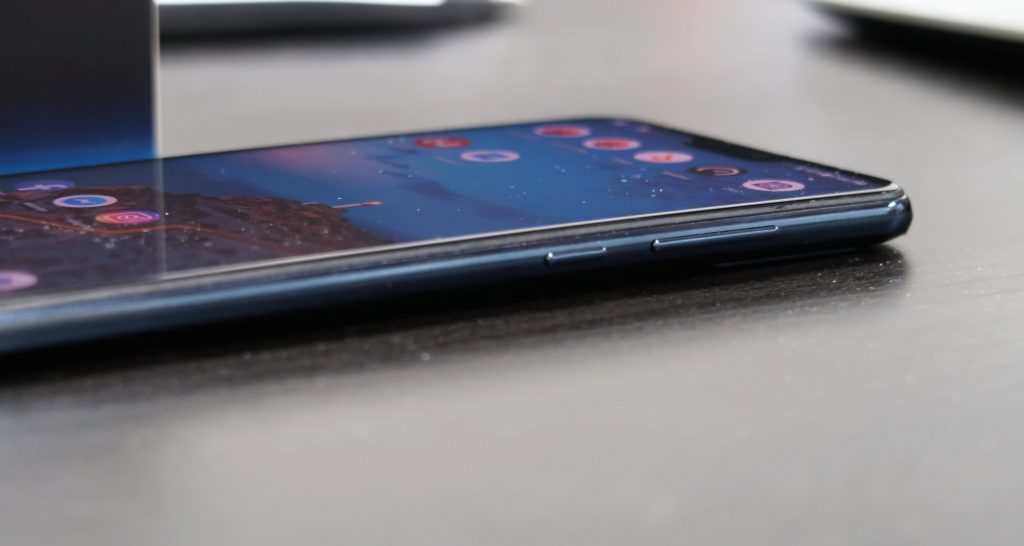 Moving on, on the right of the device, we spotted the volume and power buttons. This conforms to the usual placement on most phones today. It should be easy to switch to the Zenfone Max Pro M2 as you do not need to get used to different button placements.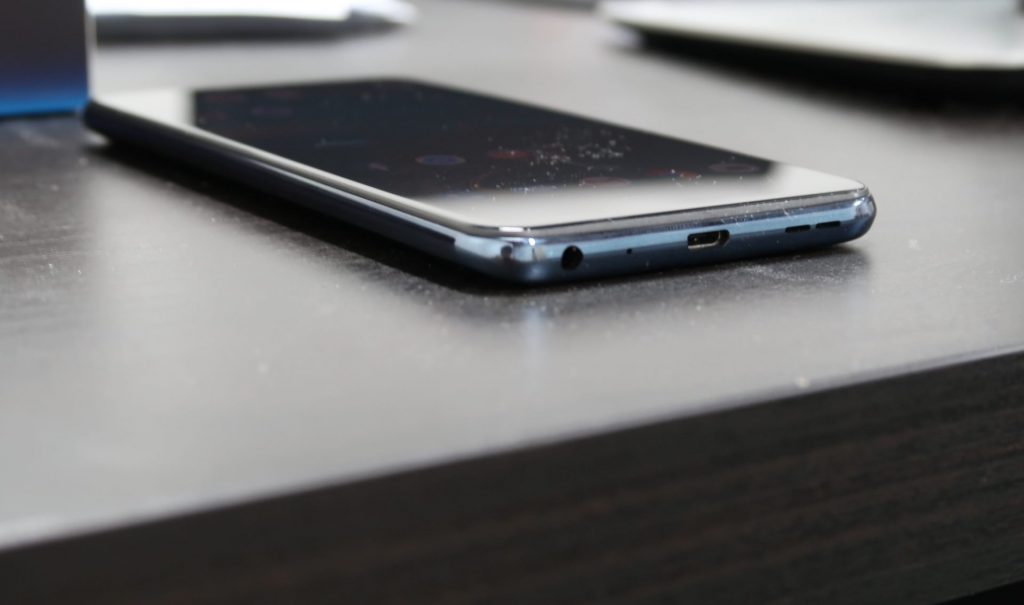 Thankfully, the Zenfone Max Pro M2 also comes with a 3.5mm audio jack which allows you to play your songs with your favourite earphones.
While it all seems to be good, the Zenfone Max Pro M2 only has a MicroUSB port instead of the more popular reversible USB Type-C port. Therefore, users will have to fiddle with their MicroUSB cables to find out the right position to insert their charging cable.
Performance
We tested the Zenfone Max Pro M2 in the 3DMark Sling Shot, GeekBench and AnTuTu benchmarks. Based on the results, we saw that the Snapdragon 660 performed adequately. When compared to the HONOR 10 Lite, it was significantly better in terms of graphics performance. The Adreno 512 GPU that comes in the chipset can help when playing games. As compared to the HONOR 10 Lite, the scores on 3D Mark Sling Shot was doubled. We can also see that the system performance was also generally better on the Zenfone Max Pro M2 as well. It is only that the memory performance on the HONOR 10 Lite was quite a bit faster.
For general smartphone usage such as social media networking, web browsing, instant messaging, etc the Zenfone Max Pro M2 managed to operate relatively smoothly. However, when it comes to slightly more graphic intensive games, the phone can get less responsive, as it will not be able to keep up.
Reference to HONOR 10 Lite's benchmark results here.
User Experience
Entertainment Media Consumption
For a smartphone in this market segment, we must say that the ASUS Zenfone Max Pro M2 performed higher than our expectations. For multimedia consumption, both its display and speaker system were well paired and was able to result in a great user experience.
Display
When compared to the display on the HONOR 10 Lite, the Zenfone Max Pro M2 was brighter (in terms of maximum level) and was able to better produce colours that were more vibrant. The contrast levels on the display was also better as well.
Speakers
The speakers on the Zenfone Max Pro M2 is a feature that allowed the phone to stand out from competition. In fact, some top-end smartphones aren't even able to reach the quality of sound that comes out from the Zenfone Max Pro M2. The sounds produced were well represented and balanced across all frequencies. There is a focus on the mids and highs, and the mix of dynamic frequencies was able to bring life to the sounds. The speakers used on the HONOR 10 Lite was simply… incomparable.
It's no wonder that the speakers on this unit was able to perform so well. ASUS has specially designed this component with a five-magnet speaker that is driven by a powerful NXP low-distortion smartphone amplifier. Perhaps, this should be a new standard for smartphones in the market.
The only gripe we had with this smartphone's speaker system that it is created with a mono speaker unit. If a dual-channel stereo speaker setup was installed instead, it would really bring even more media consumption value to the table.
Battery Consumption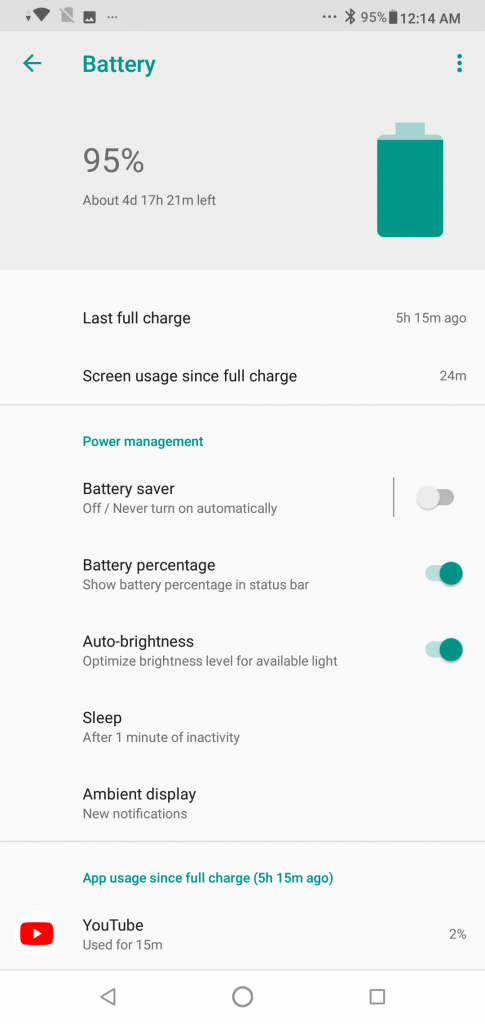 No other device in the market comes close to the battery life of the ASUS Zenfone Max Pro M2. With a large 5000mAH capacity battery, this smartphone could go on for days with just a full charge. Based on our usage, we could easily use the phone for a day and a half without needing to charge it. While battery life can be considered great, ASUS has to improve the phone to support faster charging technologies. Currently, it only supports a standard 5V 2A (10W) charging rate. This is also why it takes quite a while for this phone to fully charge up. It took us slightly more than 3 hours to get this smartphone fully charged up from 0%.
Camera Performance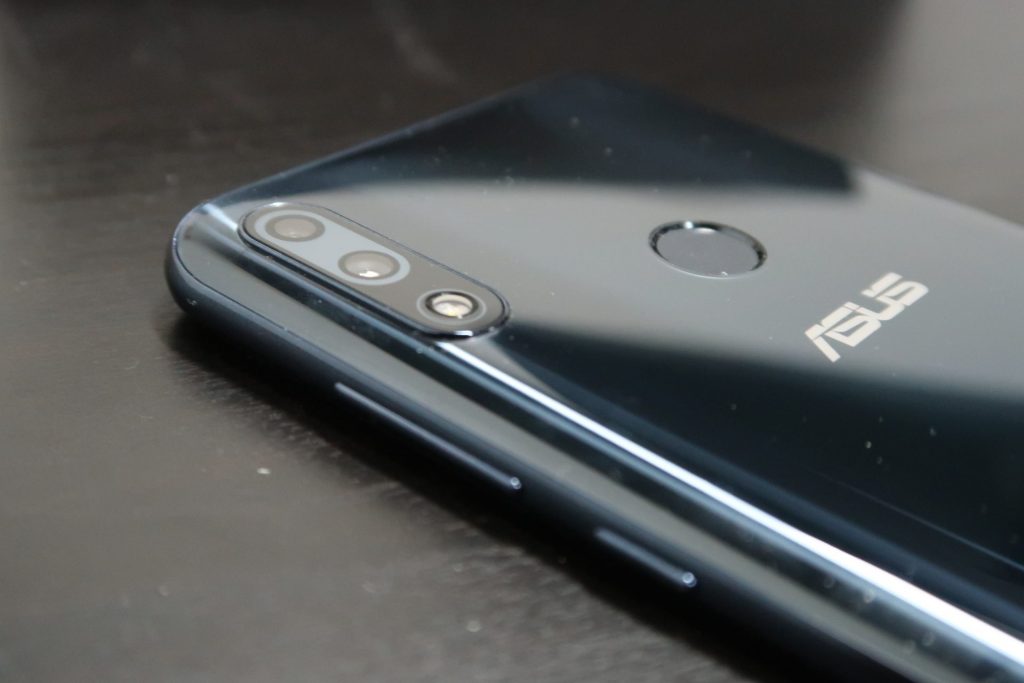 The camera performance of the Zenfone Max Pro M2 was not bad when the lighting conditions are right. In our day shots samples, the phone was able to capture images with well represented colors. It was also considerably responsive and was able to capture images fast enough. However, it performed rather poorly under poorly lit environments. In such an environment, the camera's focus capabilities did not perform as well, resulting in blurry photos. Also, the night shots captured on the phone were also rather noisy.
The Zenfone Max Pro M2's front facing camera is also average, and captures selfies fine. It is value-added with a front-facing LED flash, which could be quite useful for taking selfie photos in extremely dark conditions.
Final Words and Conclusion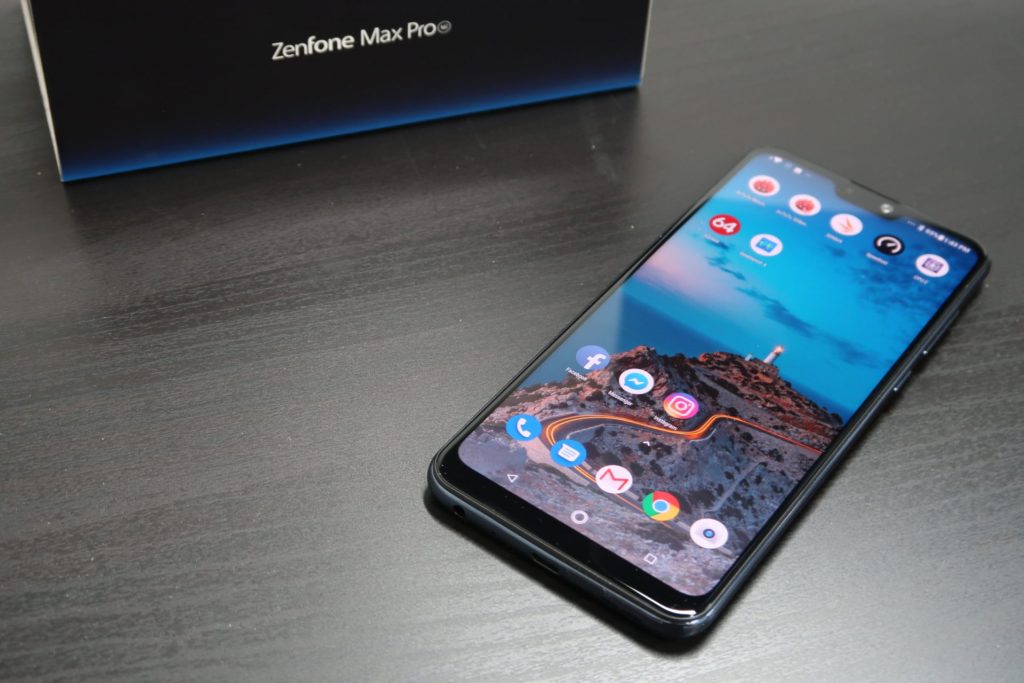 The Zenfone Max Pro M2's great entertainment focused system with improved display technology and superb speaker system is unparalleled when compared to any smartphones in this price range. If you enjoy using your smartphone to watch movies or just to browse YouTube, the Zenfone Max Pro M2 is a good choice. In terms of performance, we found that the Zenfone Max Pro M2's was slightly faster than the HONOR 10 Lite, but this does not justify the additional $S60 price tag. If you are willing to spend this extra money for a all-rounder in this price range, the Zenfone Max Pro M2 will be a good choice.