Alibaba A.I. Labs and BMW announced a new collaboration in voice activated mobile solutions today at the Consumer Electronics Show 2019 (CES) in Las Vegas. Tmall Genie, the voice assistant developed by Alibaba A.I. Labs, will be available in-car to BMW customers in China by end of 2019. BMW will become the first premium carmaker to launch Tmall Genie to market into selected BMW models.
This latest move by the BMW Group follows the integration of BMW Connected into Alibaba's Chinese ecosystem. It allows BMW customers with a Tmall Genie-compatible device at home to easily and conveniently access their digital lives. BMW Connected was launched in China in December 2016 and is currently used by 1.5 million customers. Now, with the integration of Tmall Genie into BMW vehicles, customers to access functionality on the move, just like at they are already accustomed to using at home.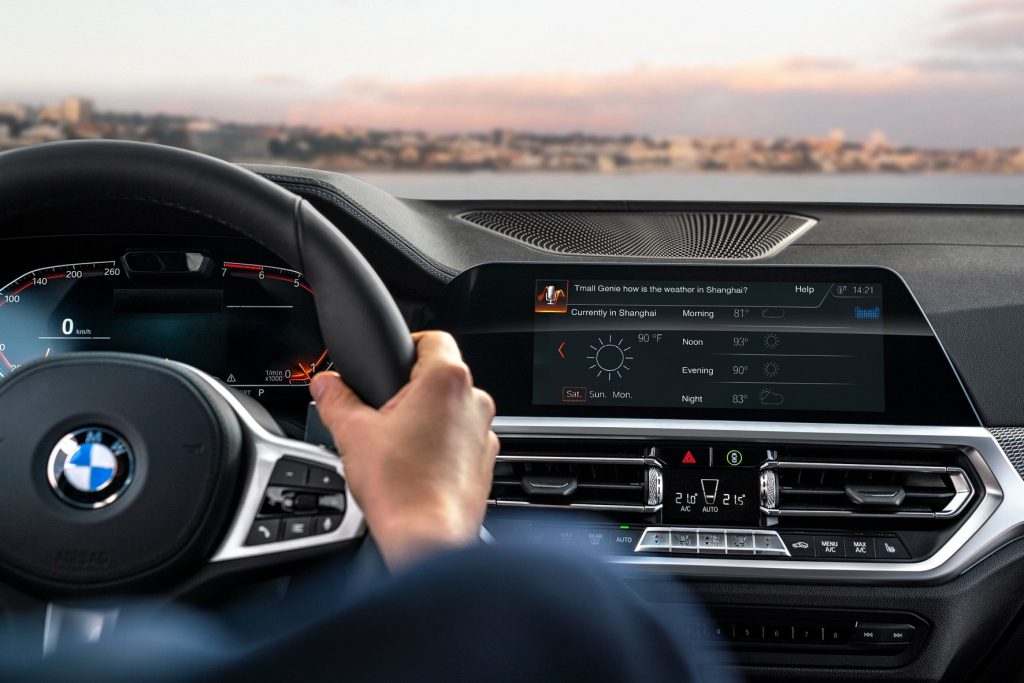 BMW customers in China can use Tmall Genie to dive into Alibaba's all-encompassing consumer centric ecosystem, for example, they can hear about the latest movie listings, listen to their favorite playlist or check the weather at their destination. Customers will enjoy the benefits of hundreds of Tmall Genie "skills". They can access all the information the Tmall Genie has at its fingertips through its voice activated controls. The Tmall Genie also displays text and image in the BMW Display Screen.
Miffy Chen, VP of Alibaba Group, Head of Alibaba A.I. Labs, said: "We launched the 'AI+Car' solution last year aiming at providing more intelligent and connected experience for Chinese car users through Tmall Genie's AI powered voice interaction and service capabilities for cars. Among our collaboration with premium automakers, we are very glad that BMW will be the first premium auto brand to bring selected car models that fully integrate Tmall Genie to the China market. We look forward to working together with BMW to create a personalized mobility experience for its car customers in China."
"With the integration of Alibaba's Tmall Genie in BMW vehicles in China we are adding a digital ecosystem, which will open up new possibilities that customers can access quickly and safely from the car. This development sees BMW reaching a new milestone in China in terms of intelligent connectivity between the customer's vehicle and their digital touchpoints." says Dieter May, Senior Vice President Digital Services and Products at the BMW Group.
Alibaba A.I. Labs launched the Auto Artificial Intelligence (AI) solution "AI + Car" last year. The solution allows connected cars in China to link up with Tmall Genie through the cloud, enabling vehicle users to talk anytime to their smart speaker at home, and monitor their cars' status or direct some vehicle operations like locking the car doors, planning a route and calculating journey time.
Tmall Genie is the most popular smart speaker in China, with over 5 million units sold since its launch in 2017. It ranks number three in total shipments in the global smart-speaker market. For more info about Alibaba A.I. Labs' AI solutions for auto and previous partnership, please check out the Alizila website: https://www.alizila.com/alibaba-unveils-mobility-partnerships-with-bosch-volvo-ford/.