AERO 15 and AORUS 15 with Industry First All Intel® Inside and Microsoft Azure AI Laptops
Gigabyte AERO 15 thin & light gaming laptop was once again favored by NVIDIA CEO Jensen Huang. This is the second time that AERO 15 was selected by NVIDIA on CES Press Conference.
Gigabyte AERO 15 was launched in 2017, it received good responses among the market. Then it was the time when Jensen Huang had decided to hold the AERO 15  (two years in a row) which  equipped with Max-Q GPU, and introduce the Max-Q technology by himself in CES 2018. And in this year CES 2019, AERO 15 was favored by Jensen Huang again, which he held the model and introduces the latest GeForce® RTXTM GPU to the global media and gamers. The brand new AERO 15 features the latest NVIDIA® GeForce® RTXTM 2080 GPU, which out-performs PS4 Pro twice. The Ray Tracing technology delivers not only smoother but also more realistic gameplay for the most extreme gaming experience.
Microsoft and Intel® comes together with GIGABYTE at CES 2019 to announce the world's first All Intel® Inside and Microsoft Azure AI incorporated laptops – the AERO 15 and AORUS 15. Not only is there a drastic increase in quality and performance, these all-new laptops are here to show the world how AI can be implemented to work closer with user preferences for an ultra-effective laptop experience.
All Laptop Series with ALL Intel® Inside | Only Intel® Knows Best About Intel® 
All-new GIGABYTE laptop series comes with All Intel® Inside technology, all the core components found in the laptops comes from the world renowned tech innovator-Intel®. These parts includes Intel® Core™ i7 H processor, Intel® 760p SSD, Thunderbolt™ 3 port and Intel® based Killer™ 1550i Wi-Fi adapter. The goodness does not stop here, Intel® keeps constant improvement over how these parts communicates with each other, with updated tweaks between hardware and software to keep all parts running at their peak performance. All this turns into perfect optimization that no other brand parts can achieve. GIGABYTE announces the AERO 15 and AORUS 15 here at the CES 2019 with All Intel® Inside and further plans to adapt such configuration for all GIGABYTE laptops in the near future, giving users across the range to own the best durability and optimized laptop possible.
Microsoft Azure AI | Microsoft Knows You Best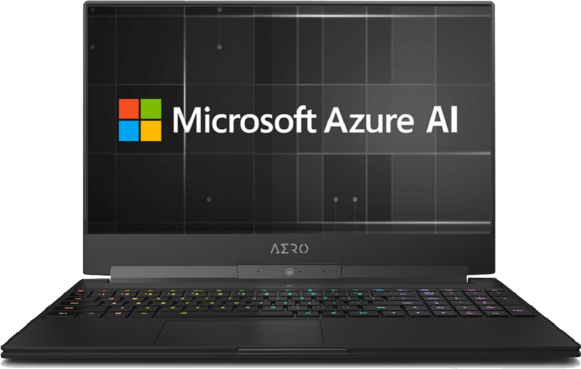 Together, Microsoft and GIGABYTE introduces the world's first AI (artificial intelligence) light and thin high-performance laptops – the AERO 15 and AORUS 15. The core system will pass through the Microsoft Azure platform learning machine to determine what program patterns the user has and determine the best CPU and GPU wattage usage. This gives users the best optimized gaming performance and shortest media processing times possible. There is more, the backlit keyboard, fans and sound effect settings will also auto tune to perfectly fit the environment and user preferences, all with just a touch of a button. This is an example of a class leading "work and play" laptop that adapts perfectly with AI operations in the real world.
High-Quality Brand Parts and Technology | Industry First and Only
In order to provide a next-level quality experience for users, starting from 2019, GIGABYTE will be using parts from a variety of world renowned brands including LG® IPS panel, Samsung® memory module, Killer™ Wi-Fi adapter, Nahimic™ sound technology, Intel® processor, SSD, Thunderbolt™ 3 and NVIDIA® graphics processor. These are found throughout the GIGABYTE laptop series for users to experience top-end performance and stability.
Next-Gen Architecture Graphics Display Chip | High-End Graphics has Landed
GIGABYTE laptop series welcomes the arrival of NVIDIA® all new Turing™ based architecture, GeForce® RTX™ graphics. Not only does it drastically increase the 3D rendering performance, it also introduces an array of new technologies such as new Real Time Ray Tracing, deep learning technology (DLSS) and NVIDIA Adaptive Shading® (NAS) adaptive shading. All this increases the realism and fine details of in- game graphics, creating a top-end gaming environment experience.
For Work and For Gaming | 15" AERO 15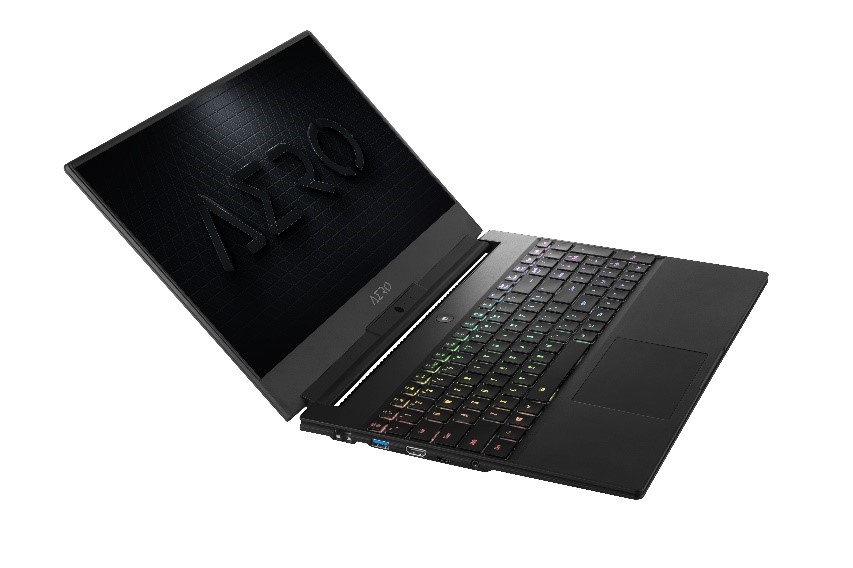 The AERO 15 trembles the laptop industry last year with the introduction of an ultra-thin bezel high performance, light and thin laptop. This year, the new AERO 15 takes on a whole new set of innovations, maintaining its throne. Staying ahead of the rest, with the "All Intel® Inside" and the "Microsoft Azure AI" technology and incorporating parts developed by world renowned brands. Furthermore, GIGABYTE took a closer look at consumer feedbacks and added the long awaited windows precision touchpad and overclockable Intel® Core™ i9-8950HK. Lastly, the final touch of adding the brand new GeForce® RTX™ graphics. The AERO 15 is the perfect machine to satisfy any users, either for intense gaming or workload.
Flagship Gaming Representative | Welcome Back the 15" AORUS 15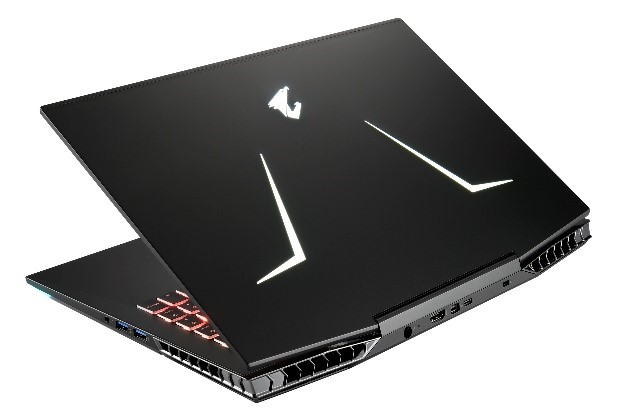 GIGABYTE high-end gaming brand "AORUS" announces the all new AORUS 15 extreme gaming laptop. Besides the all new "All Intel® Inside" and "Microsoft Azure AI" technology, gamers can also expect all new top end specs such as the NVIDIA® GeForce® RTX™ graphics, ultra-thin bezel 144hz refresh rate gaming display, multi-color backlit keyboard and up to 4TB extra-large storage space. As for cooling, the AORUS 15 equips itself with 2 system fans, 5 heat pipes and 9 vents. The cooling design effectively dissipates the heat created by the CPU and GPU, giving gamers the most stable gaming laptop performance possible.
About GIGABYTE
GIGABYTE Technology Co. Ltd., headquartered in Taipei, Taiwan, is known as a leading brand in the IT industry with branch offices located in 24 countries around the world. Founded in 1986, GIGABYTE started as a small research and development team and has since taken a position as one of the in the world's top motherboard manufacturers. In addition to motherboards and graphics cards, GIGABYTE further expanded its product portfolio to include notebook and desktop PCs, datacenter servers, networking products, mobile handsets, and home entertainment devices to serve each facet of the digital life in the home and office. Everyday GIGABYTE aims to "Upgrade Your Life" with innovative technology, exceptional quality, and unmatched customer service. Visit www.gigabyte.com for more information.