Fitbit is one of the largest and most prominent mainstream fitness tracker manufacturer in the market to date. Just recently, they opened the floodgates in Singapore to their 3rd edition of their Charge series – the Charge 3. It is time for us to see how Fitbit improved over the Charge 2, and whether the Charge 3 stands out in a market with a waning demand for consumer wearable technology.
Design – Slim and Sporty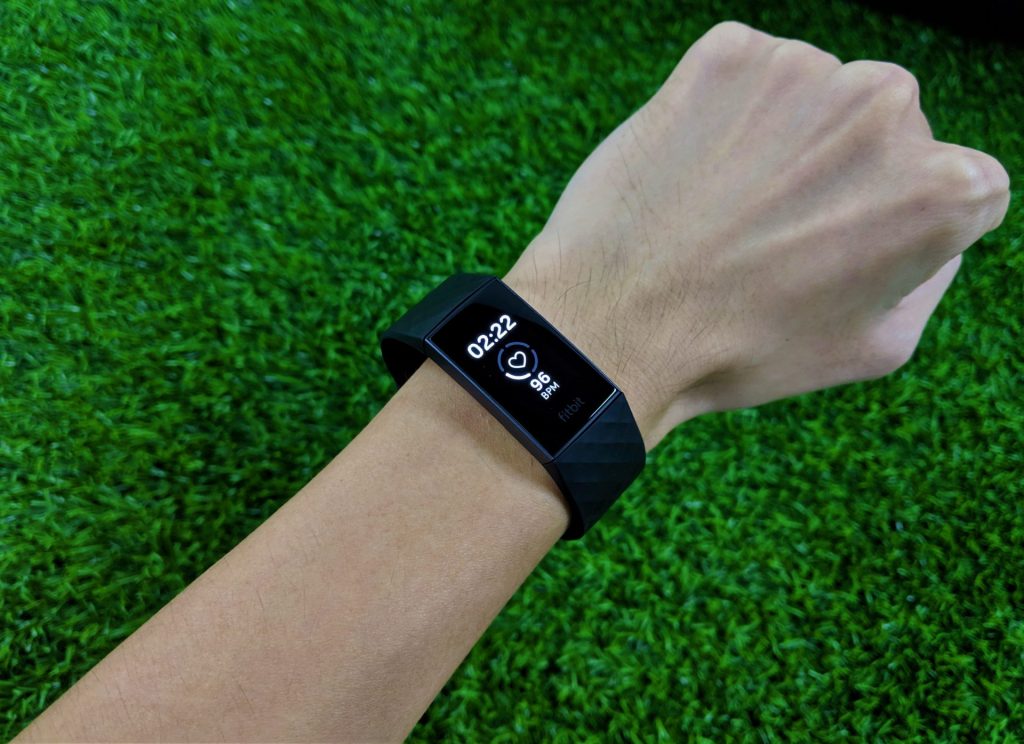 With technology getting more and more advanced, the rate of which companies are able to shrink wearables is pretty remarkable. The Fitbit Charge 3 is one such example, with it being noticeably thinner than its predecessor. Fitbit managed to keep the body of the Charge 3 flat, while fitting even more functionality on your wrist. And to be expected, the Charge 3 remains light and is generally does not get in the way when worn, even while exercising.
When it comes to matching attire, it does fit the bill sufficiently. Considering that it sports a discreet design that screams "smartband", it does fits most casual wear with its interchangeable bands. On the other hand, you definitely would not be able to pass it off as a classic watch.
Battery – Week-long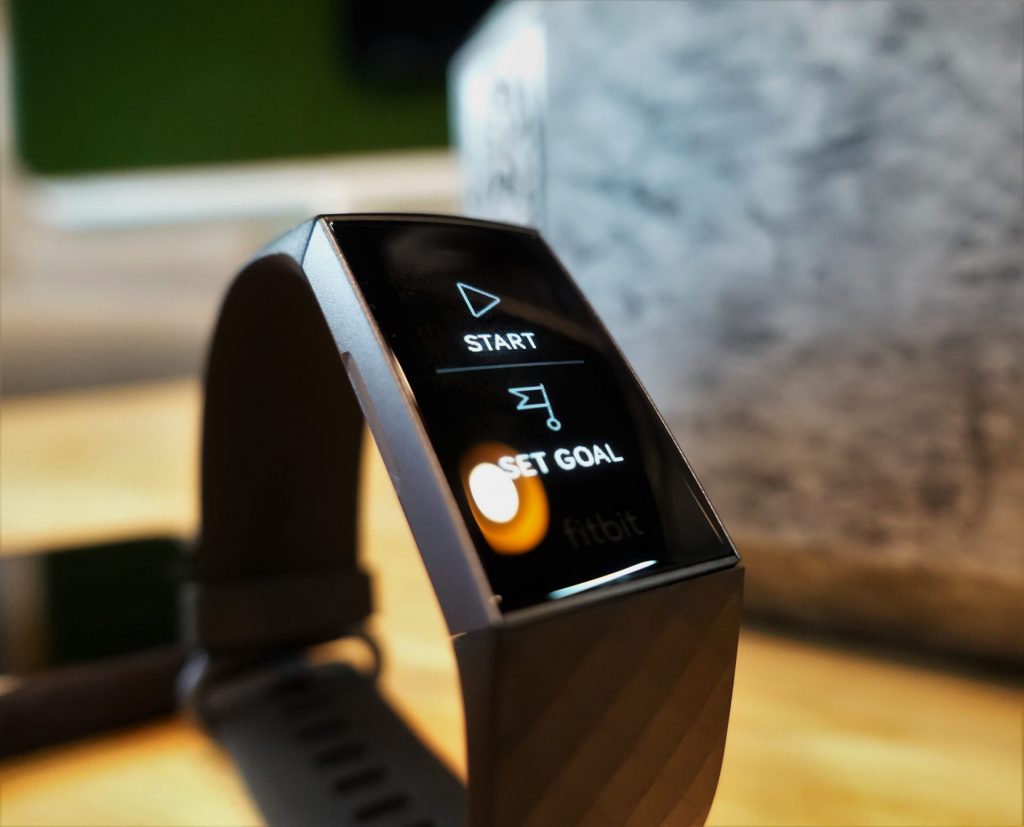 Even though my exercise routine with the Charge 3 is intermittent at best, the Charge 3 managed to impress me with its standby battery life. It managed to idle by with less than 10% a day, and theoretically, it might even last for weeks if you do not use its exercise apps.
It also features an OLED display that further prolongs its battery life. However, you should take not that unlike smartwatches that you are used to seeing, it does not feature a colored display. But this is offset with its week-long battery life. The Charge 3 also features 3 different brightness modes, with the brightest (normal) being just bright enough to be usable under most lighting scenarios.
Improved Interactions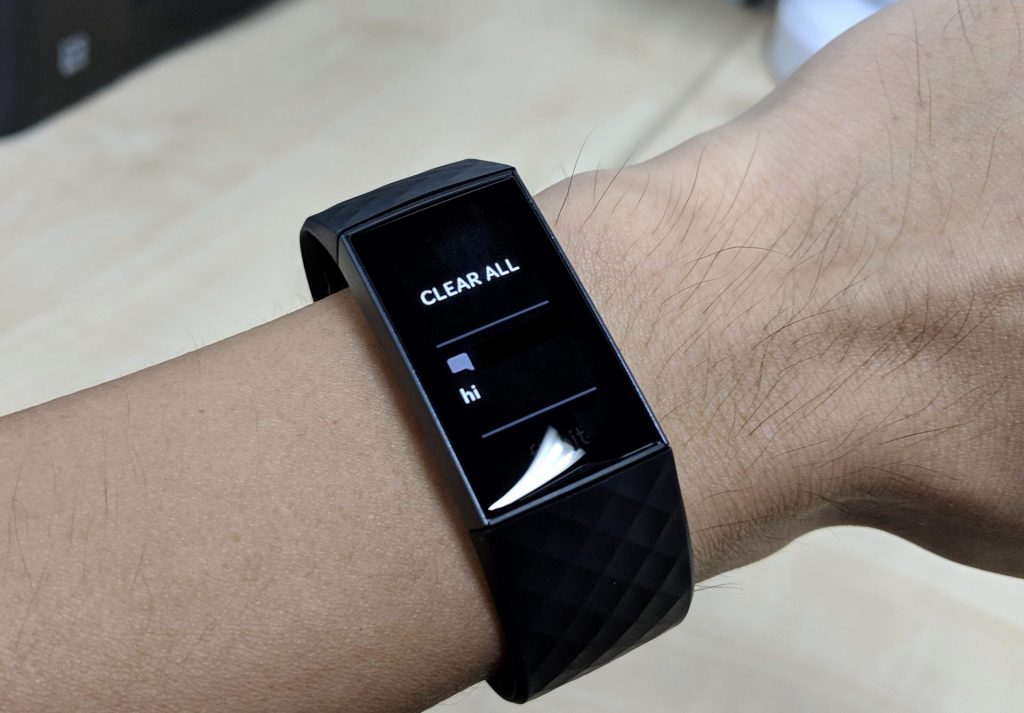 Speaking of display, the Charge 3 now sports an actual touchscreen instead of a tap responsive one. This opens the floor for swipes and taps, improving the interactability immensely. As a result, there is now an ease of getting to the notifications and apps, or viewing of health statistics. It even supports interactions with calls, and quick replies from notification, which its predecessor does not.
However, the UX could be improved if we were able to swipe out of apps instead of reaching for the inductive (back) button on the left. It is a minor annoyance, but an annoyance nonetheless.
Fitbit Pay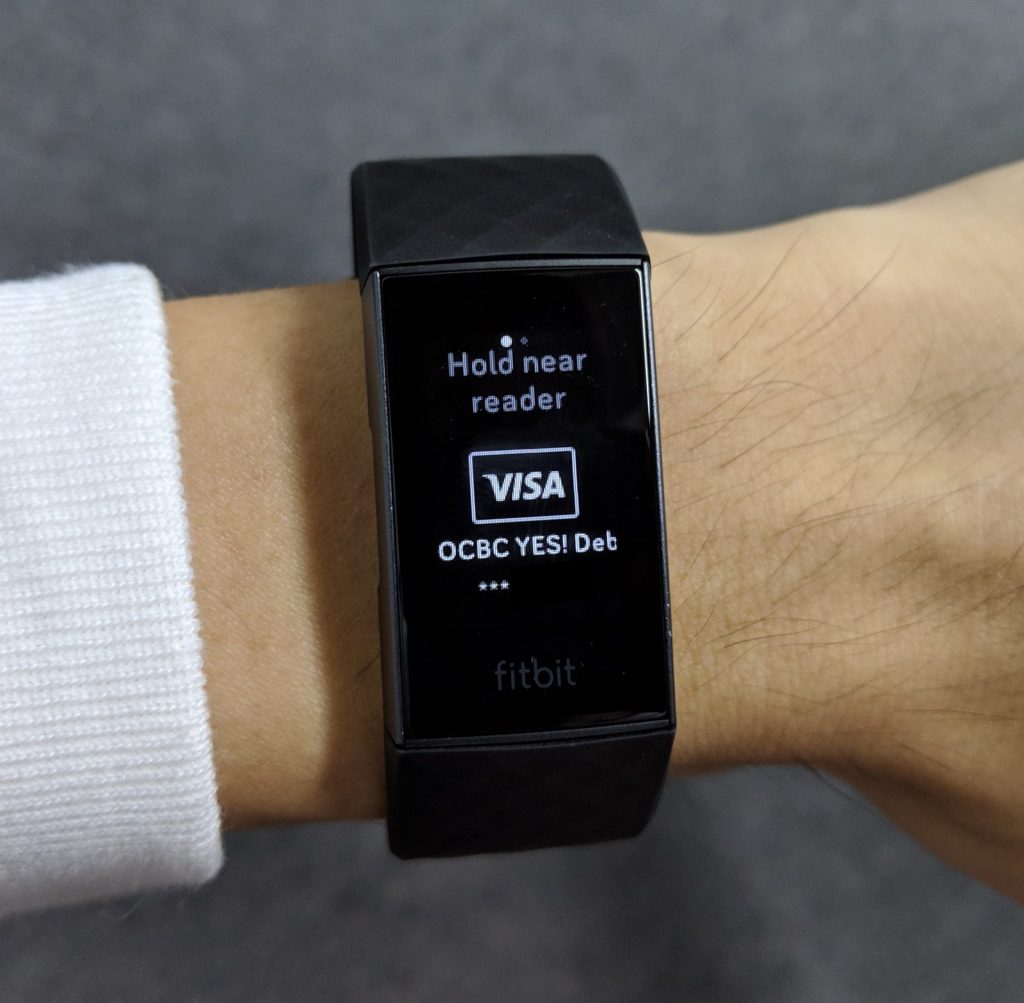 With cashless payment growing to be a norm in our daily lives, Fitbit chose to include a wireless payment functionality in their Charge 3. This is now possible because of its added NFC capability, making cashless payments extremely convenient. This might even tick your "replace my smartwatch" box. However, for my case, the responsiveness of the Fitbit Pay is spotty at best. Sometimes it works, sometimes it does not, and your mileage may vary.
Fitness Tracker at Heart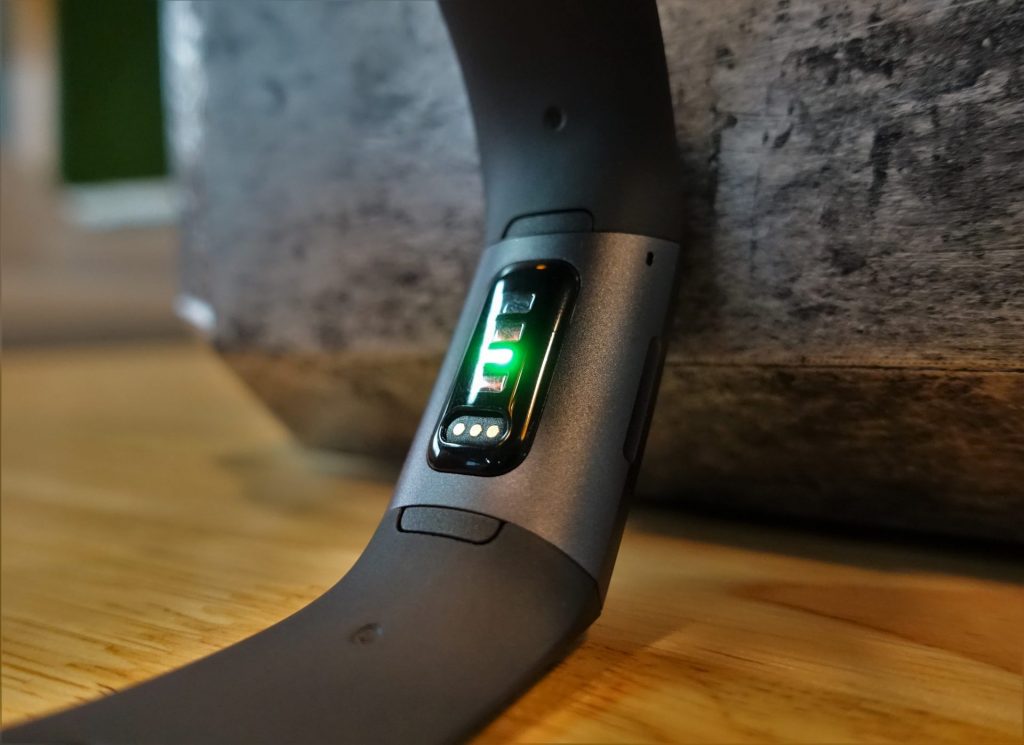 The Charge 3 still works as you would expect of a fitness tracker. Tracking your steps, heart rate, calories burnt is all standard affair. It is even smart enough to recognize when you are exercising on its own, including swimming! Do take note that it would only do so if your activity lasts over 10 mins, which is a norm for most Fitbit devices. And yes, the Charge 3 is now water resistant (50m). This is a major upgrade considering that the Charge 2 is merely rain/splash proof.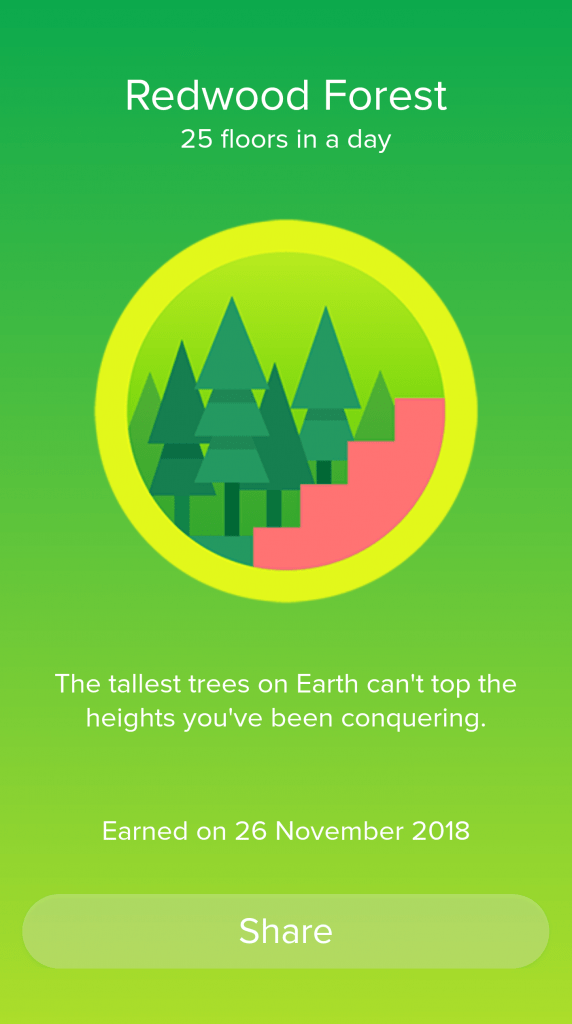 Fitbit also continues to include positive reinforcement functionality in their Charge 3, encouraging owners to exercising regularly. These include in-app dashboard statistics, and most importantly, goal celebrations.
The only trade-off that detracts from the experience is the lack of true GPS. This is because the Charge 3 is reliant on the connected smartphone's GPS, hence the "Connected GPS" label. That is the one main issue I have with it, as carrying my phone around while running is a big annoyance. It would have been preferable if it featured the estimated distance tracker that is in the Fitbit Versa.
Worth getting?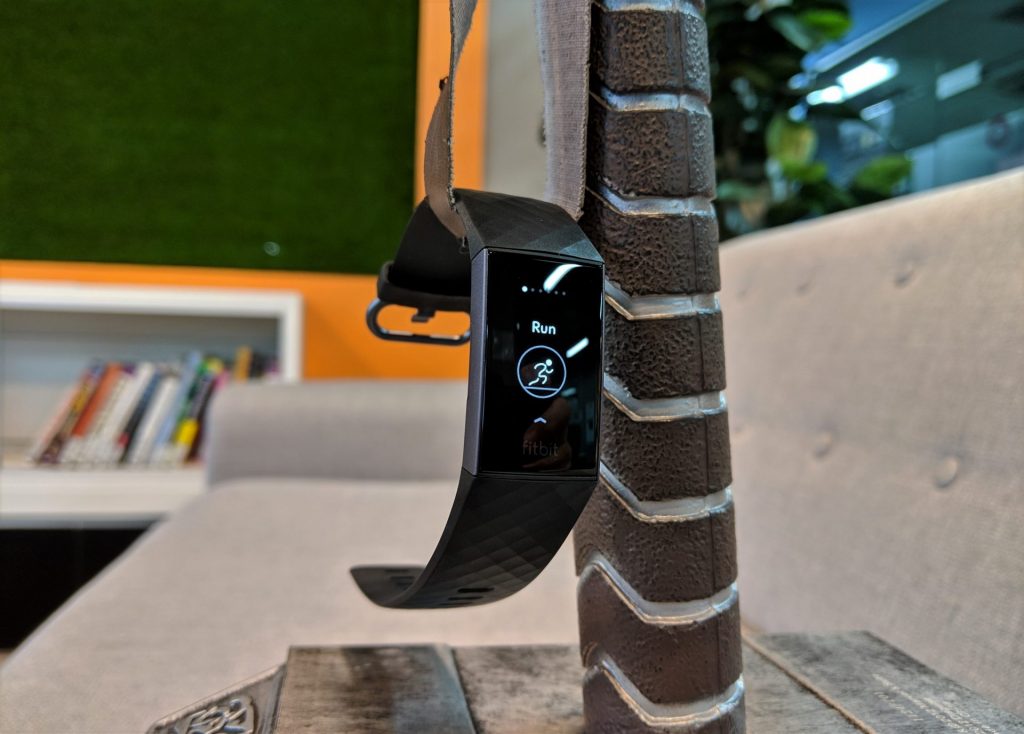 Releasing for S$238, which is slightly ($10) cheaper than the launch price of its predecessor, Fitbit manages to distinguish itself from other products in its line-up. Yes, it does compromise with its colorless display and built-in music player that was in the Fitbit Versa.
But even if the Charge 3 is not revolutionary, it definitely brings in more value as it come with all of the flagship fitness tracking features that most would expect. Nevertheless, it deserves a mention if you are strapped for cash, while finding needing something that is better than the cheap fitness trackers out there.