If you have been to Singapore's Changi Airport after midnight, you could have probably seen a number of autonomous robots wandering around the passenger terminals, keeping the floor tiles clean. These robots never fail to capture the attention and interest of curious visitors.
In fact, you have just caught a glimpse of how technology has improved the processes involved in managing and operating an Airport. Particularly for Changi Airport, the organization has been very open to embracing new technologies. These technologies encompass every single operation within the airport to improve efficiency, productivity of workers, security and safety.
The Airport has got a life of its own, powered by machines, computers and robots. For example, as a plane prepares to land, it will be detected and monitored by cameras to ensure a safe landing. After landing, a laser-guided aerobridge will automatically identify the doors of the airplane, and positions itself to let passengers alight. Meanwhile, an autonomous vehicles arrives at the airplane to pick up all the checked-in baggages and delivery it directly to the belt.
For passengers, they will then clear immigration with the use of face-scan and thumb-print identification technologies.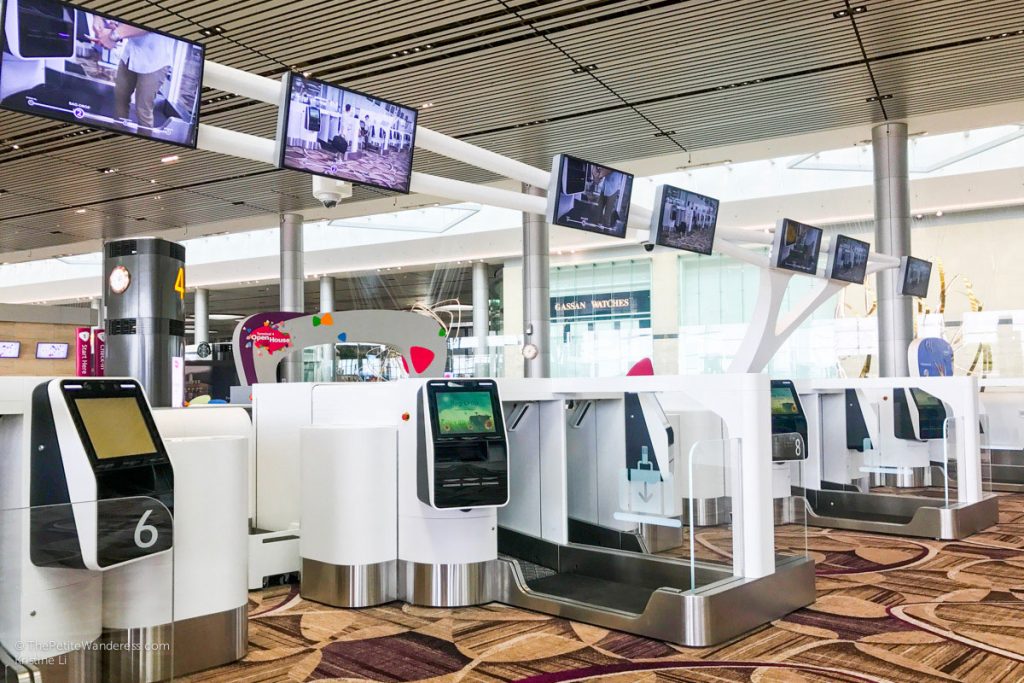 Much of these technologies have already been implemented at Changi Airport's newest passenger terminal. Terminal 4 features a start-to-end automated process. Passengers will have to check-in by interacting with automated check-in counters, clear through automated immigration systems and security clearances. Moreover, the terminal is also equipped with multiple CCTV cameras that features facial recognition technologies to ensure every individual traveler correctly makes their way to the boarding gates.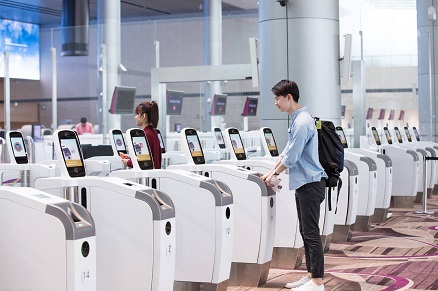 To further improve the security aspects of all Terminals in Changi Airport, Changi Airport has also made use of  state of the art artificial intelligence technologies for recognition of security incidences. They have worked with Xjera Labs to pilot the Multi-Signal Surveillance Platform (MSS). This security system analyzes live video and audio feeds with deep learning methods to identify security anomalies. With such a technology, Changi Airport can effectively reduce their reliance on security manpower and reduce their operation costs. Of course, the quality of security will not be diminished, as all security personnel will now be equipped with instant alerts for them to respond quickly to incidents.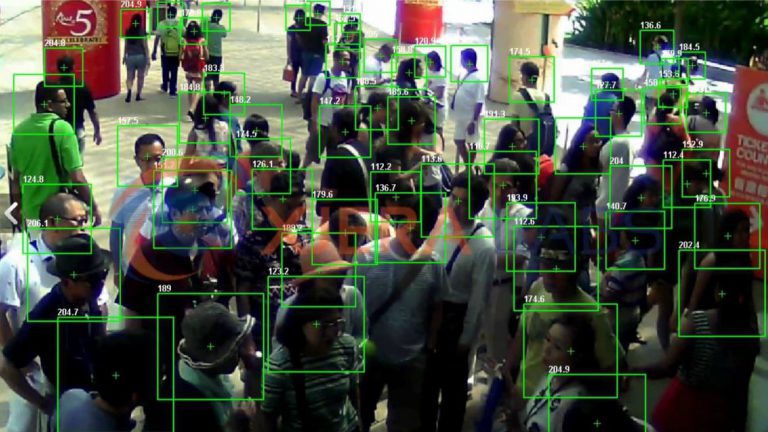 With Terminal 5 due in 2030, bringing an additional capacity to handle 50 million passengers a year, Changi Airport has to be open and quickly adopt various useful technologies in order to survive. Singapore's labour market simply will not be sufficient to meet the needs of such a massive operation. Technology will augment and improve systems and processes for the airport of the future.