Sony Interactive Entertainment Hong Kong Limited Singapore Branch (SIES) announced that it will release two PlayStation®4 (PS4TM) bundles on 15th November 2018: "HITS" and "PlayStation®4 Party Bundle".
HITS Bundle @ $449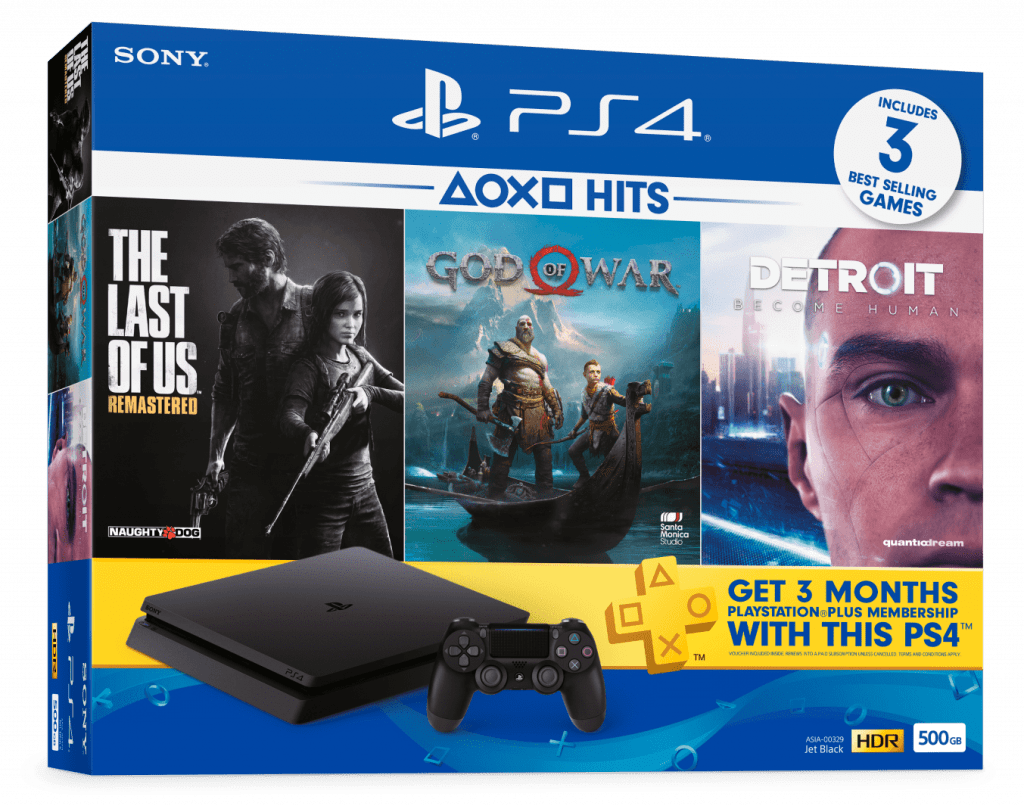 HITS (SRP: SGD 449) will include a PS4™ system (Jet Black, 500GB) with three PS4™ software titles from Sony Interactive Entertainment Worldwide Studios: God of War™ (English/Chinese version, Disc), Detroit: Become Human™ Standard Edition (English/Chinese version, Disc) and The Last of Us™ Remastered (English version, Digital).
Party Bundle @ $479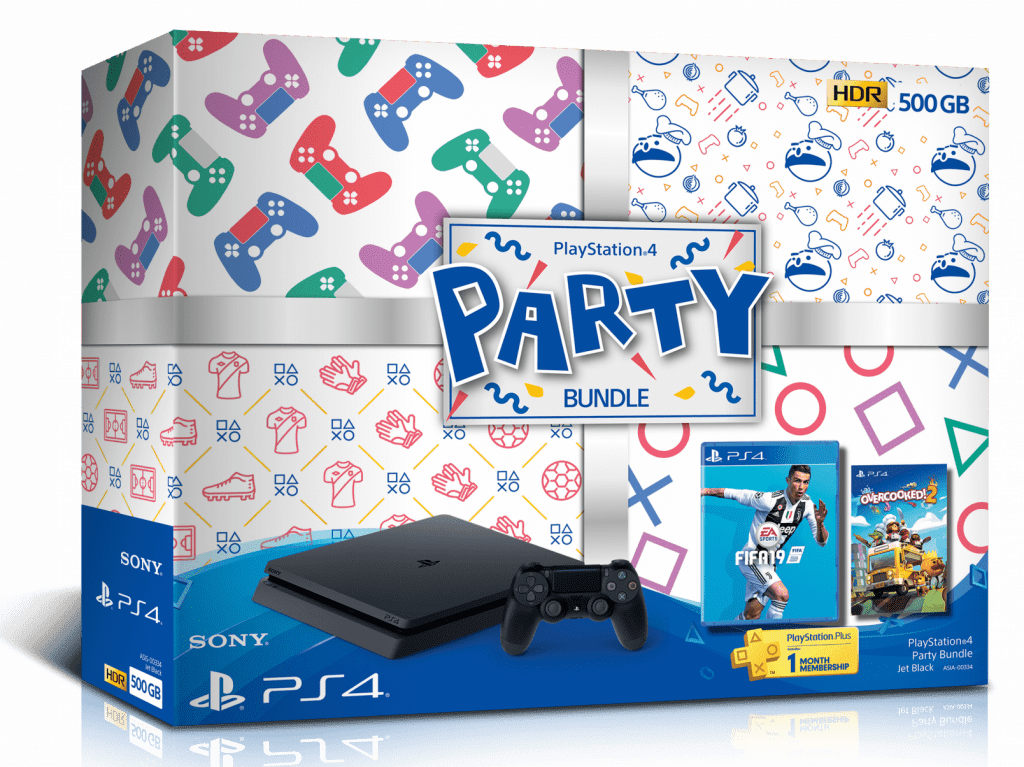 The PS4™ Party Bundle (SRP: SGD 479) will include a PS4™ system (Jet Black, 500GB) with 2018's family-friendly multi-player titles: FIFA 19 (English/Chinese Version, Disc) and Overcooked! 2 (English/Korean/Japanese/Simplified Chinese Version, Digital).
HITS and PS4™ Party Bundles are a perfect fit for those who are considering purchasing the PS4™ system.
SIES will also offer a limited PlayStationTMNetwork Multi-Purpose Wrapping Cloth from 8th November 2018 with every purchase of a PlayStation®Plus (PS Plus) 12-Month Membership Card. The delightful Multi-Purpose Wrapping Cloth is suitable as a gift for this holiday season. The PS Plus 12-Month Membership Card has a SRP of SGD 47 and the special premium will be available at all PlayStation® Authorized Dealers, while stocks last. Become a PS Plus member to enjoy online multiplayer with fellow players and more privileges, including free games, exclusive discounts, and priority access to special events!
PlayStation® Titles at Value Prices
In addition to these great offers, SIES will launch Value Selection, a series of best-selling catalog titles at attractive prices. SIES will also set new prices for select game titles (disc versions) from 8th November 2018. These titles include Horizon Zero Dawn™ Complete Edition, Uncharted: The Lost Legacy™, and Bravo Team. Full list of titles shown below:
| | |
| --- | --- |
| Titles | New SRP (SGD) |
| God of War™ | 54.90 |
| Detroit: Become Human™ | 54.90 |
| Bloodborne™: The Old Hunters Edition | 47.90 |
| MLB® The Show 18™ | 39.90 |
| Bravo Team (VR Required) | 39.90 |
| DRIVECLUB™ VR (VR Required) | 28.90 |
| Farpoint (VR Required) | 28.90 |
| PlayStation® VR Worlds (VR Required) | 28.90 |
| No Heroes Allowed! VR (VR Required) | 28.90 |
| RIGS: Mechanized Combat League™ (VR Required) | 28.90 |
| | |
| Value Selection lineup | New SRP (SGD) |
| Horizon Zero Dawn™ Complete Edition | 34.90 |
| Shadow of the Colossus™ Remake | 34.90 |
| The Heavy Rain™ and BEYOND: Two Souls™ Collection | 34.90 |
| UNCHARTED: The Lost Legacy™ | 34.90 |
| WipEout™ Omega Collection (VR Compatible) | 34.90 |
| The Inpatient™ (VR Required) | 34.90 |