Huawei Consumer Business Group (CBG) Singapore has again been awarded as the Top Brand in the mobile phone segment, at the Influential Brands 2018 Asia CEO Summit & Award Ceremony. This marks the second consecutive year that Huawei CBG Singapore has received the award. This achievement also follows the launch of Huawei's latest flagship – the HUAWEI Mate 20 Series.
The awarding organization, Influential Brands, is a think‐tank, research and business recognition platform formed to identify, engage and recognize "The Champions of Excellence" throughout Asia. Its family of brands comprises global and regional brands from over 15 countries worldwide. Leveraging on more than 20 years of business & branding knowledge, know‐how and expertise in Asia, it seeks to provide knowledge, raise awareness of desirable brands, and celebrate the unique aspects of Asian‐based businesses. Brand excellence is celebrated following extensive consumer and market research, assessment of branding qualities, influence and impact on consumers.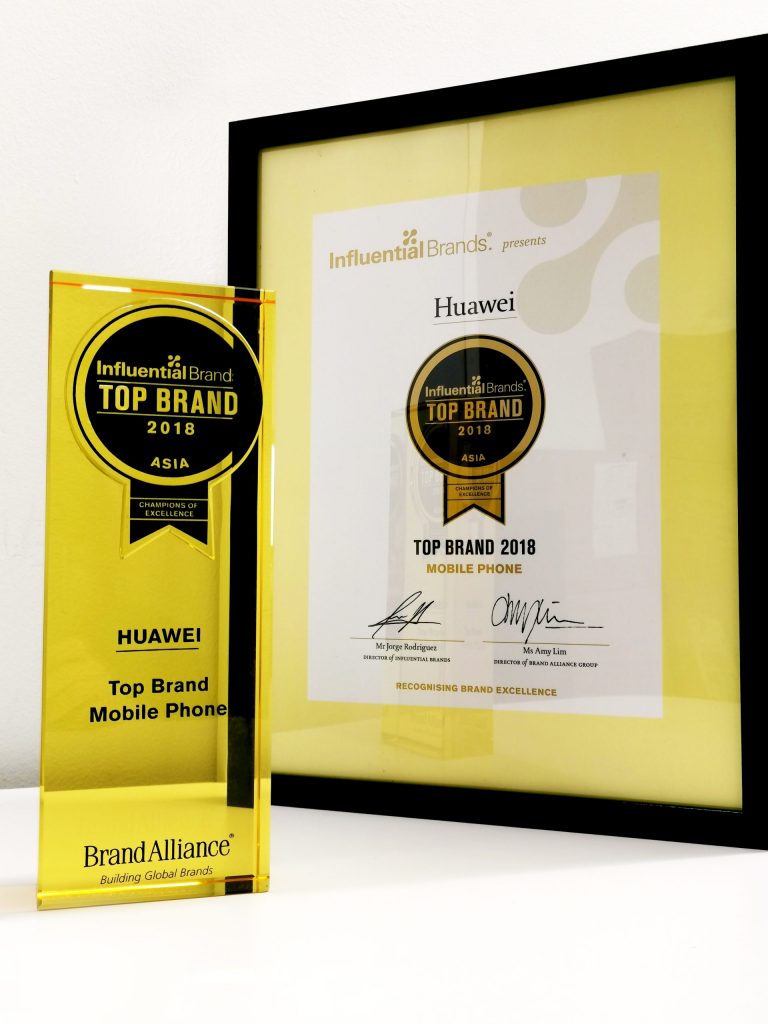 Huawei's industry-leading commitment to research and innovation, along with its long-standing belief in revolutionizing the smartphone, are just some of the reasons it attained Top Brand for Mobile Phones in Asia.
Receiving the award, Mr Cheng Jiangfei, Managing Director of Huawei Consumer Business Group Singapore, had this to say: "We are honoured to receive the award from Influential
Brands and to support this year's panel discussion on Women in Leadership. We have come a long way as a telecommunications company to becoming a leading global technology brand that it is today with the support of our team of diverse talents, customers and partners. At Huawei, we believe in creating meaningful innovations for everyone with our dedication to technological excellence. This award reaffirms our commitment to deliver high-quality products and to continuously provide new experiences for our customers."