Singapore, 5 September 2018 – Award-winning audio brand X-mini launches their new rugged, palm-sized speaker at COMEX 2018: the waterproof X-miniTM Kai X1 W. Built to be waterproof, the rugged X-mini KAI X1 W is a compact, palm-sized speaker made for both the great outdoors such as camping trips or beach outings – while providing great sound quality.
With an IPX7 waterproof rating, the X-mini KAI X1 W can withstand 1-metre deep water immersion for up to 30 minutes, while still blasting your favourite songs. It also features a built-in camera mount with a detachable D-ring and carry strap for multiple uses, such as securing it to a bicycle handle for music playback while you cycle.
The X-mini KAI X1 W comes with a large 50mm audio driver, that delivers a quality audio experience for up to 8 hours of continuous playtime, as well as a built-in microphone for hands-free calls. You may also pair it with a second X-mini KAI X1 W speaker for a full True Wireless Stereo sound experience.
This slideshow requires JavaScript.
Hoong He Hin, Chief Executive Officer of X-mini, says: "The sleek and compact X-mini KAI X1 was originally designed to help you experience music in the palm of your hand. Now, we have created a great new outdoor speaker with waterproof functionality for audio lovers to enjoy the same high-quality music while at the beach or when they explore the world outside with the new X-mini KAI X1 W."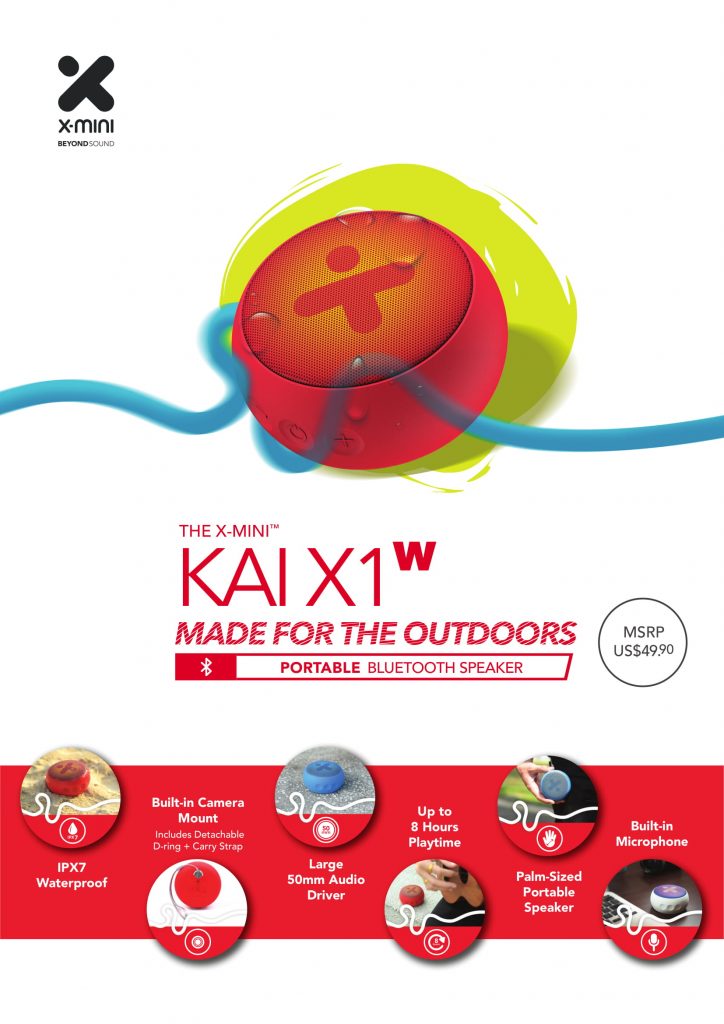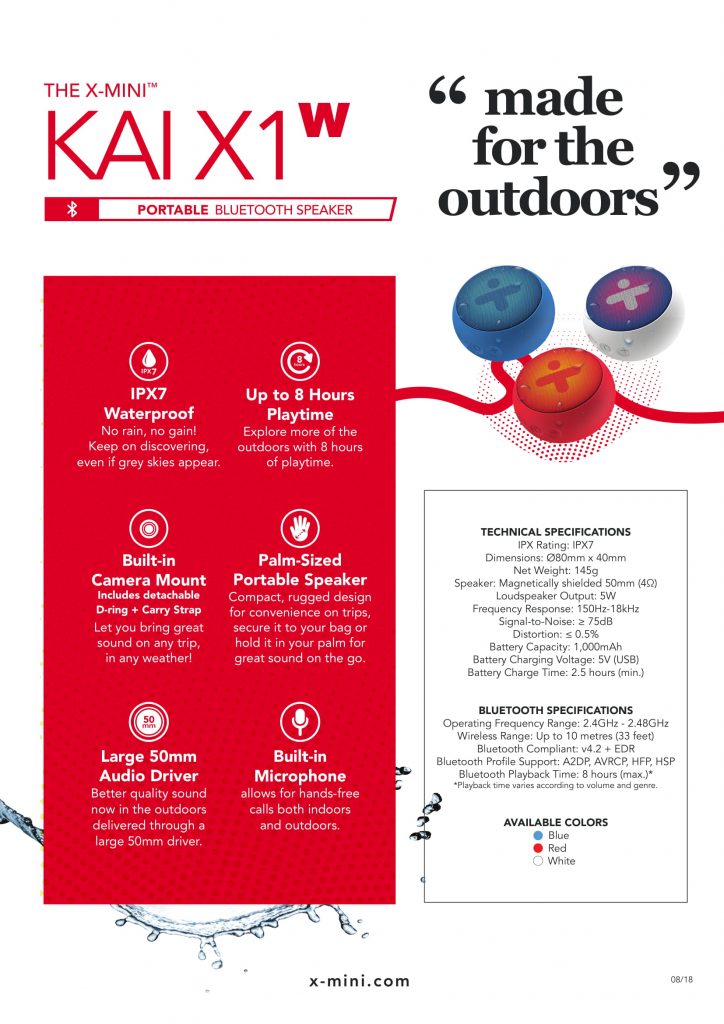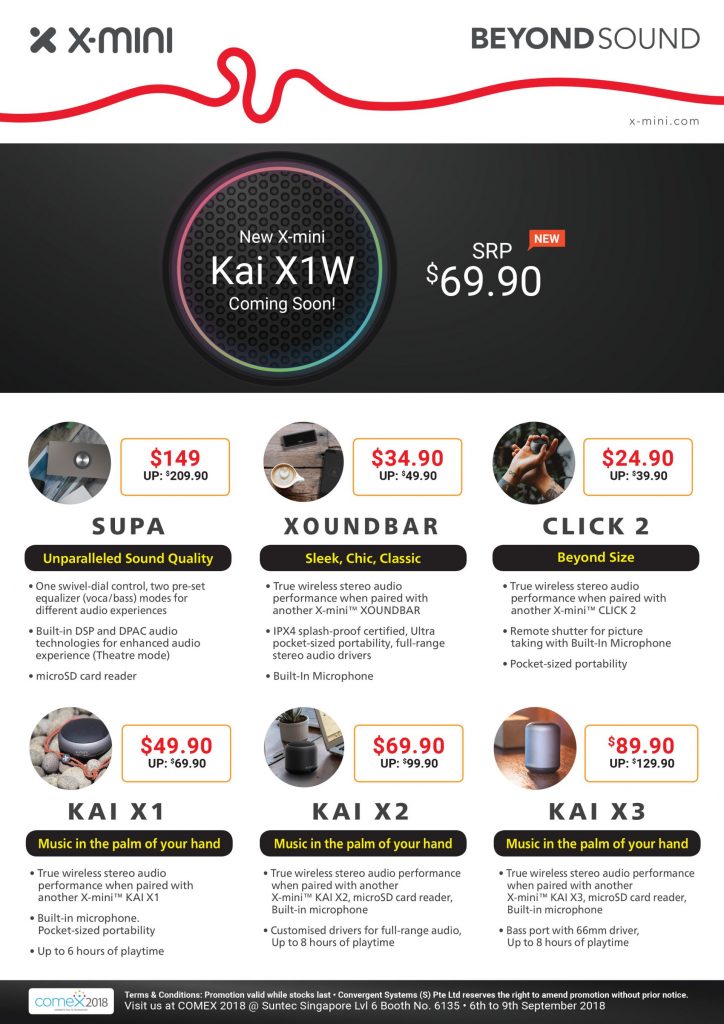 Key features
Big sound in a rugged, palm-sized body – Powered by a large 50mm audio driver in an 80mm x 40mm compact body.
IPX7 waterproof rating – Withstands water immersion of up to 1 metre for a maximum of 30 minutes.
Built-in camera mount – Includes a detachable D-ring and carry strap to secure to your bicycle handle or bag.
Built-in microphone – Allows for hands-free calls, both indoors and outdoors.
Enjoy True Wireless Stereo – Pair a second X-mini KAI X1 W to enjoy excellent left and right channel stereo audio.
Long battery life – Up to 8 hours of playback time.
Availability
The X-mini KAI X1 W comes in three fun colours – Blue, Red and White – at a MSRP of S$69.90. It will be available exclusively at COMEX 2018 at Booth 6135, Level 6. Nationwide availability will be announced at a later date.