From the classic Candy Crush to the latest craze MapleStory M, mobile games have come a long way since its inception and shows no signs of stagnating in terms of growth. What was once bite-sized entertainment enjoyable on the go has evolved into now highly competitive Player versus Player tournaments such as PUBG Mobile and Mobile Legends.
In a competitive environment, you as a player expects to have the best arsenal on hand to ensure top performance. But high-performance and good battery life smart phones do not come cheap. Enter Honor Play, a new product that delivers high performance gaming and entertainment experience alongside extended battery life, all at an affordable price of SGD429.
For the past few weeks, we had the opportunity to try Honor Play out and examine its capabilities. Is this the affordable smart phone that gamers are looking for? Does it stand out from the competition? Let's find out!
Gaming Needs Power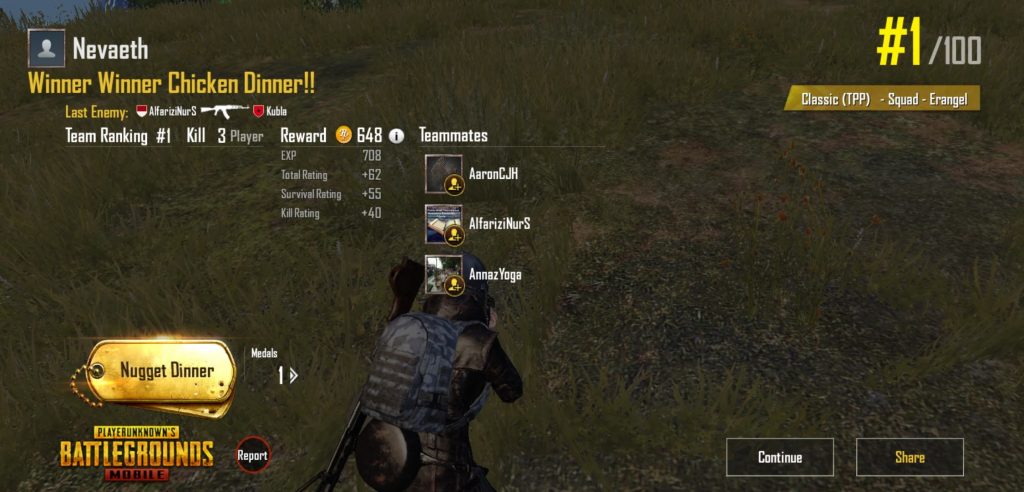 When it comes to gaming, the Honor Play does come with the 2nd best chipset that Huawei can offer – the Kirin 970. Until recently, it was the crowning champion for both Huawei's and Honor's flagships. Built on TSMC's 10nm FinFET process, it features an octa-core CPU (4 x Cortex-A73 @ 2.36Ghz, and 4 x Cortex-A53 @ 1.84Ghz), and ARM's Mali-G72 for its GPU. This chipset is also in Huawei's very own flagship devices – P20 (pro) and Mate 10 (pro).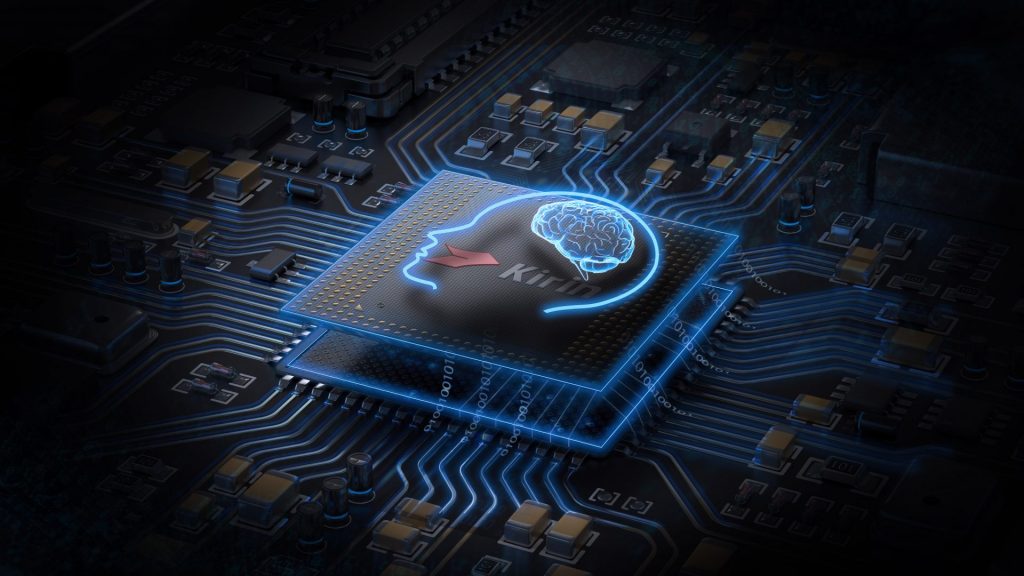 On paper, this is an amazing deal. Not only are you getting the same performance capabilities as a device that costs double that of the Honor Play, you are also roughly getting the same battery size of 3,750 mAh (compared to 4,000 mAh). It should be noted that it does not support SuperCharge, and charging does take longer than other devices with fast charging. Honor also managed to squeeze it all into a slim 7.5 mm body while weighing at a minute 176 g. Talk about value!
Gaming Performance
When it comes to gaming performance, it handles games well enough for its price. We specifically benchmarked PUBG Mobile as it is one of the titles that supports the optimization done for the GPU Turbo update.
Right from the get-go, the phone performs past the 30 FPS requirement for the majority of the time, which produces a playable experience. But there is a noticeable stutter and judder when playing it, with the frame rate dropping below 15 FPS for an abnormal number of times.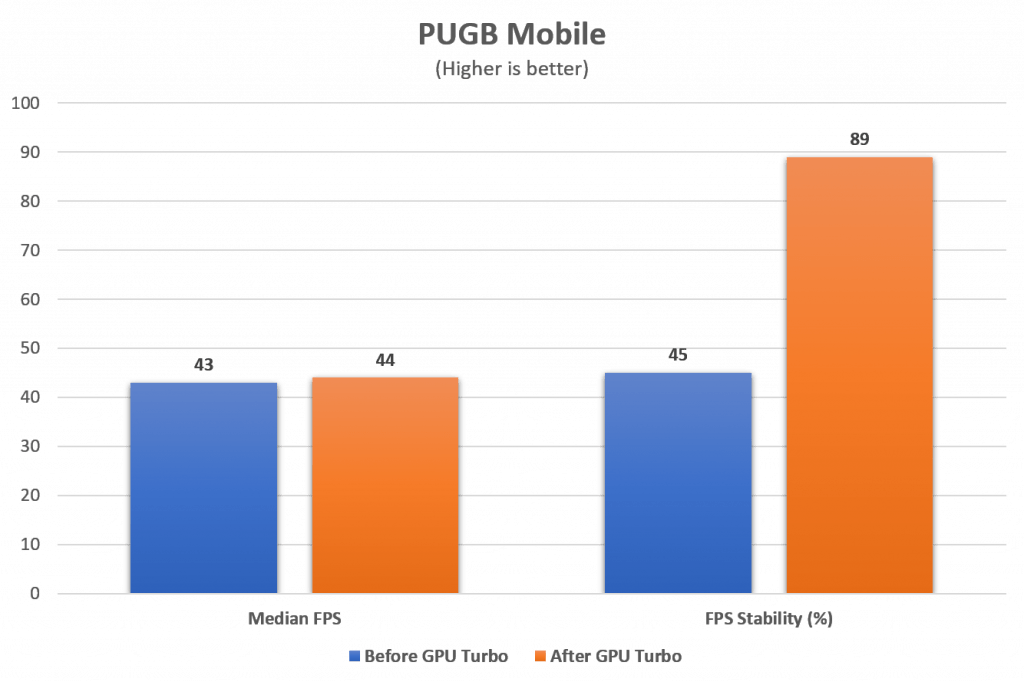 Once the GPU Turbo update came into the picture, we were able to get a much smoother experience overall. Frame rate dips were non-existent mid-game, save for the initial loading of the game or occasionally on a vehicle. It should be noted that the frame rate is more consistent, and the increase of the median FPS was not substantial. It is rather remarkable how an update can affect a phone's performance this much.
Gaming Efficiency
As a mobile gamer myself, battery life is a rather huge concern. Will the phone last the journey to the office or home? Will it last me through my outing? How many power banks does it take to last me through my day? These are some relatable questions that you would ask, especially if the game that is being played is power hungry.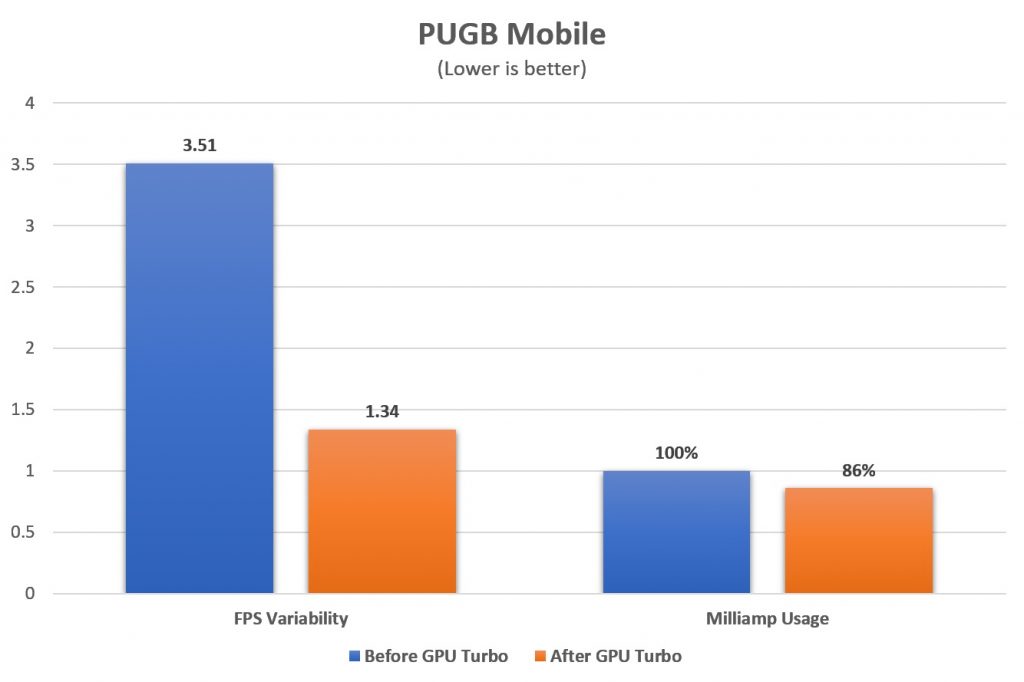 Luckily, the GPU Turbo update does come with an additional benefit – lower battery consumption. With its increased efficiency, the Honor Play is able to reduce the amount of power it requires to perform the same tasks by 14% with our testing. This number may not seem a lot, but it can mean whether you make it to an outlet or not. An unexpected perk came in the form of a cooler gaming experience. The phone stayed mildly warm throughout a few matches of PUBG Mobile.
Currently this optimization is limited to just PUBG Mobile and Mobile Legends: Bang Bang, but hopefully more games would join in this exclusive group.
Gaming Needs Functionality
6.3-inch LCD Display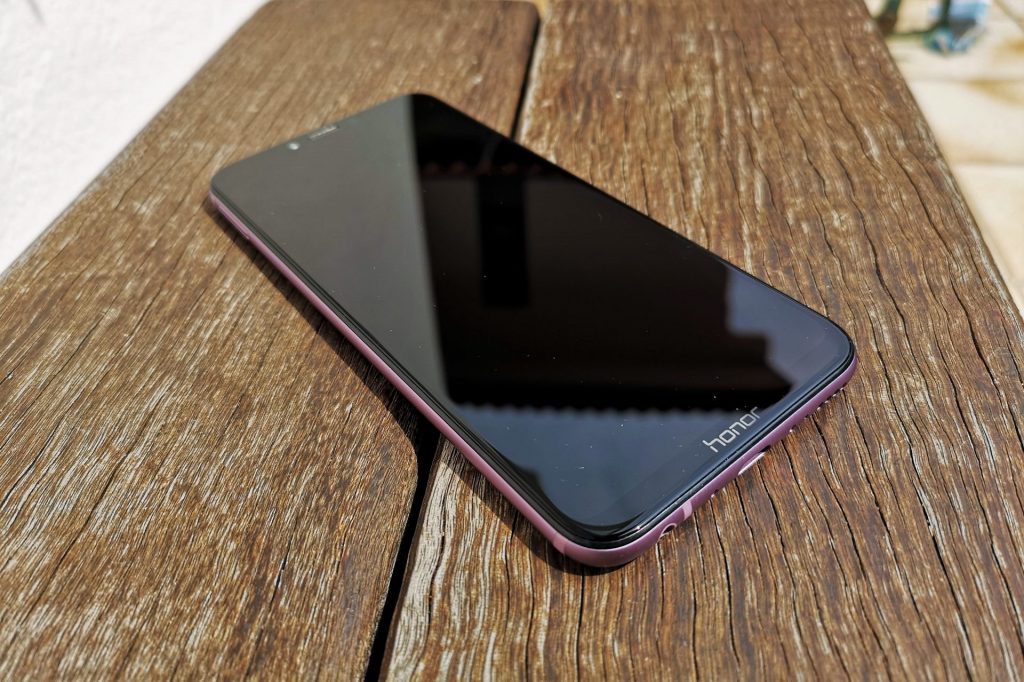 Another key aspect of a great gaming experience is the display. Because it is what you see the entire time, it is arguably the most important factor of a gaming device. The 6.3-inch LCD display of the Honor Play does the job well enough. At 1080 x 2340, and 409 PPI, the device can support more content on screen at once than previous generation ones. With smartphones getting a notched and all-display design, its 83% screen-to-body ratio does keep the phone feeling updated and with the times.
Honor did cut some corners with the Play though, and there is a lack of a high refresh rate display that is seen in the Razer Phone and ASUS's upcoming ROG Phone. An OLED display would have also been nice as the deep blacks are often sought after for smartphone owners. But at a sub S$450 price range, it is not a huge deal.
4D Smart Shock

Promising a console-like gaming experience, Honor Play features a vibration feedback system that reacts to what is happening in game, with the phone vibrating when a skill is activated or when you are getting shot at. The speakers are also modestly loud, which adds a rumbling feel to the phone when you are holding it while gaming.
In practice, even though the vibration is a nice touch, it does not live to up its 4-dimensional hype. Vibrations is somewhat localized to each corner, but it is not as isolated as hoped for. Even then, it is still an additional feature, and the more the merrier!
Dual AI Camera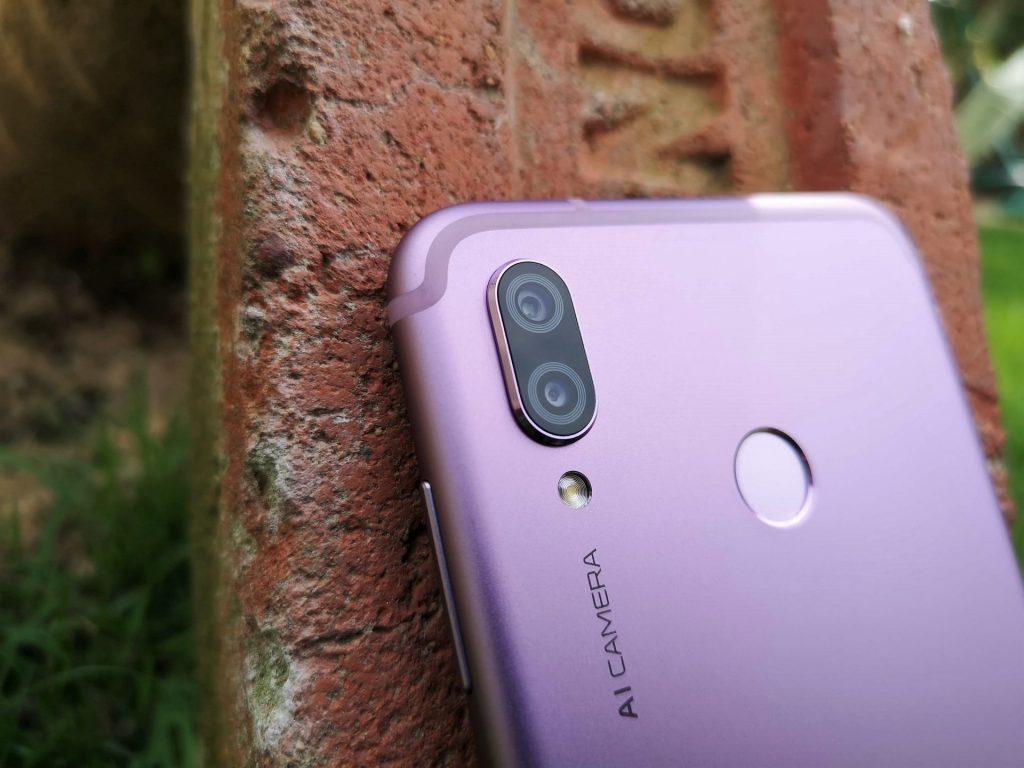 The camera on a smartphone can be one of the most used features, even if you are a gamer. Taking photos of gaming events you have been to, or even just everyday happenings, the camera has to keep up with you. Honor promises that its dual (16MP + 2MP) AI-powered camera is able to help you take great looking photos effortlessly.
Scene Recognition with NPU
It features scene recognition, and tunes the camera's settings to fit each scene. Using the same Kirin 970 which contains Huawei's Neural Processing Unit (NPU), it is powered by the same hardware that the triple-camera P20 Pro has. Even with the same chipset, it is clear that the Honor Play did not receive the same software optimization as with its bigger flagship brothers – especially the P20 Pro. When used side-by-side one another, the Honor Play feels generally less responsive. However, when used by itself, it is still a usable experience.
When it comes to the quality of the photos produced, the camera redeems itself with photos looking rather great. As what you would expect for a mid-range smartphone, objects look crisp, with the camera being able to produce a good depth of field. Taking photos in the evening even resulted in decent-looking shots. You can take a look at a few samples below.
This slideshow requires JavaScript.
This slideshow requires JavaScript.
Should You Get It?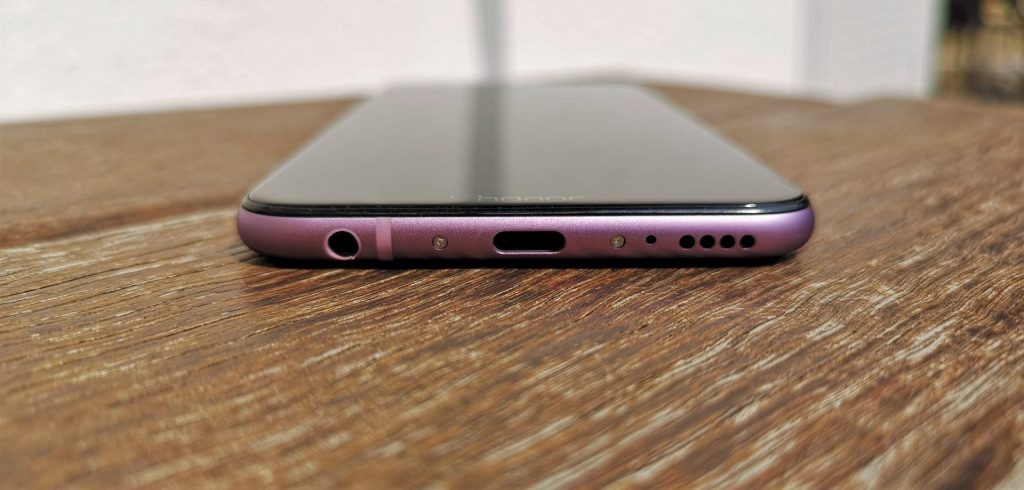 Honor positioned its Honor Play as a mid-tier gaming device, and is priced as such. Affordability is the name of the game, with the only corners being cut being the display's refresh rate and perhaps a pair of front-facing speakers. It did not skimp on price-to-performance, and in fact, it outperformed expectations with GPU Turbo. If your budget is tight, and a gaming phone is up your alley, the Honor Play should be one of your considerations.