Ubisoft announced that Tom Clancy's Ghost Recon® Wildlands will be offering a free weekend on PlayStation®4 computer entertainment system, the Xbox One family of devices including the Xbox One X and Windows PC from September 20–23. During the free weekend, players will have full access to the base game's content, along with Ghost War PvP and themed special PvE missions.* Those interested in purchasing the game after the free weekend will have their choice of two new editions, the Year 2 Gold Edition and the Ultimate Edition, both available starting today.
Ultimate & Year 2 Gold Edition contents
In addition to the main game, the Ultimate Edition will include:
The Year 1 season pass, which includes the two major expansions: Narco Road and Fallen Ghosts.
The Year 2 season pass, which grants one-week early access to all six Year 2 Ghost War PvP classes and special equipment packs.
Additional exclusive perks including special weapons and attachments, 4 Battle Crates, 1 Skill Point Pack, 1 Resource Pack and 1 Long XP Booster.
The Year 2 Gold Edition will include the main game and the Year 2 season pass. Starting today and until October 2, various editions, including the new Year 2 Gold and Ultimate Editions, will be discounted up to 60% off.
Title Update 16 – Operation & Maintenance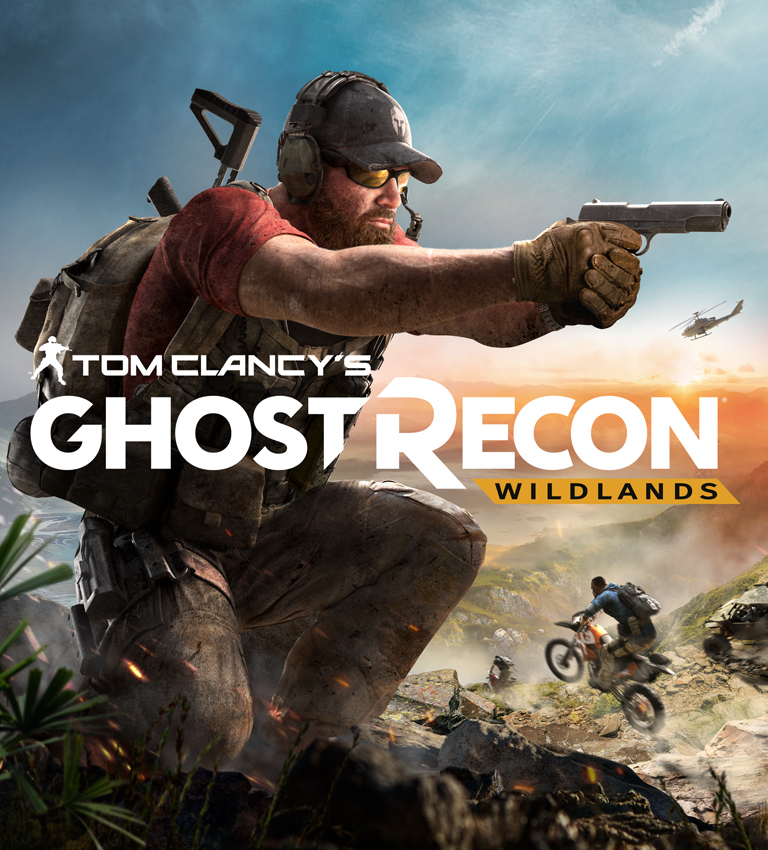 In addition to these new editions and the upcoming free weekend, Tom Clancy's Ghost Recon Wildlands will also be releasing Title Update 16. Named Operations & Maintenance, TU16 will improve the overall quality of life of the game and include an update to the Year 2 Season Pass, offering a new item pack for Year 2 Pass owners with each future title update. This free update will also introduce a new Mood Matchmaking feature, which will allow players to further customize their co-op experience with "mood" preferences and options in public matchmaking for PvE in both the main game and Ghost Mode, helping players find and join other Ghosts ready to take on the same objectives.
For more information on all of the above, please visit ghostrecon.com.
More to come
Tom Clancy's Ghost Recon Wildlands Year 2 will continue to expand on the Tom Clancy's Ghost Recon universe with free major Special Operation updates, each of which will feature a unique theme, updates for the PvE campaign with special free missions and challenges with exclusive rewards, updates for the Ghost War 4v4 PvP experience and community-requested features. The team is committed to supporting the game by offering free new content and improvements the core experience.
Developed by Ubisoft Paris,** Tom Clancy's Ghost Recon Wildlands is a military shooter entirely playable in up to four-player co-op or single-player from beginning to end. Players have total freedom to accomplish their missions how they want and watch as the world reacts to their actions. Players can choose to move quietly in the night, go in hot at dawn or work together to execute a sync shot that takes out enemies in one fell swoop. Each choice has a consequence, and players must improvise or adapt their plans to ensure the completion and success of each mission. Tom Clancy's Ghost Recon Wildlands Ghost War allows players to live the ultimate co-op experience in 4v4 modes. Featuring a growing roster of classes, maps and modes, Ghost War focuses on teamwork, strategy and tense tactical engagements.
For more information about Tom Clancy's Ghost Recon Wildlands, please visit ghostrecon.com, follow us on twitter.com/ghostrecon or facebook.com/ghostrecon and join the conversation by using #ghostrecon.
For the latest about Tom Clancy's Ghost Recon Wildlands and other Ubisoft games, please visit news.ubisoft.com.
* Timed rewards for special themed missions will not be available.
**In collaboration with Ubisoft Annecy, Bucharest, Montpellier, Milan, Belgrade and Reflections studios.