SINGAPORE—August 7, 2018— The stage is set for the ultimate battle ahead for both avid and casual players, with less than a week to the launch of Battle for Azeroth™, the seventh expansion for Blizzard Entertainment's internationally acclaimed massively multiplayer online role-playing game. Leading up to the global launch on August 14, Blizzard Entertainment held a one-night-only pre-launch fan party for players today at The Arts House, Singapore.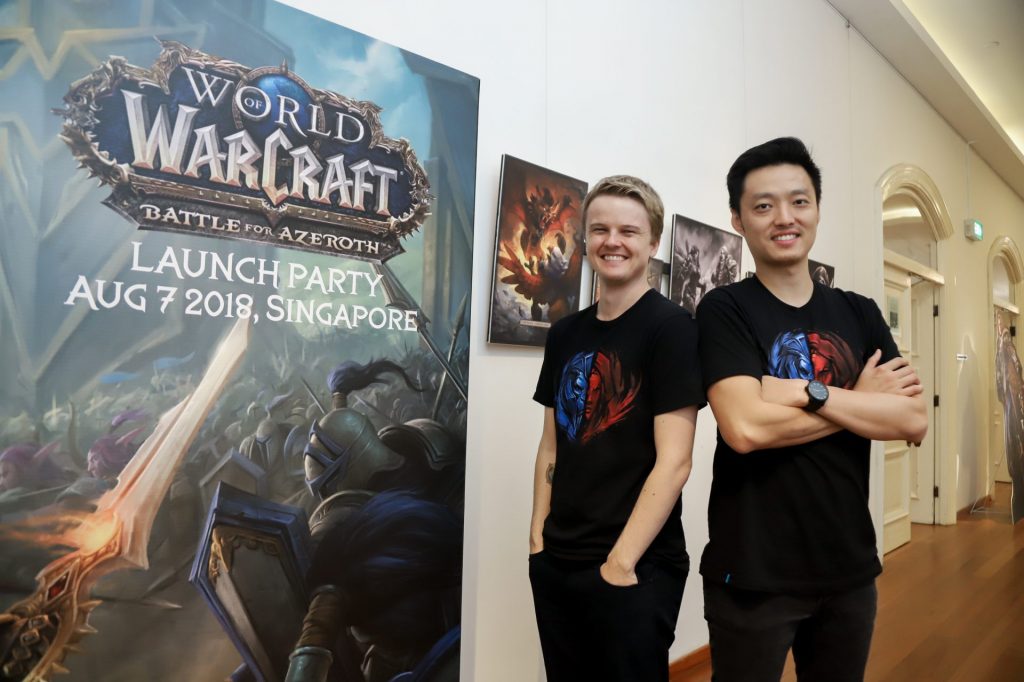 Over 200 heroes were treated to a multi-sensory evening of epic proportions as the Arts House was transformed into a battle field for Horde and the Alliance. The evening kicked off with an exclusive meet-and-greet session with World of Warcraft Game Designers Johnny Cash and John Yang, who shared about the expansion and fielded enthusiastic questions from the players.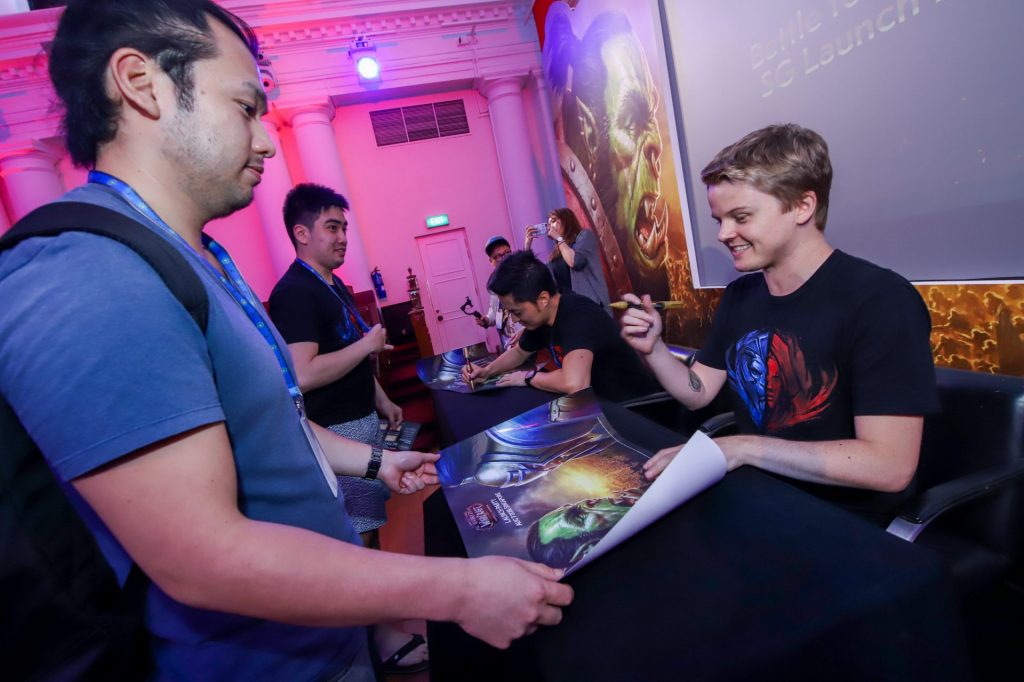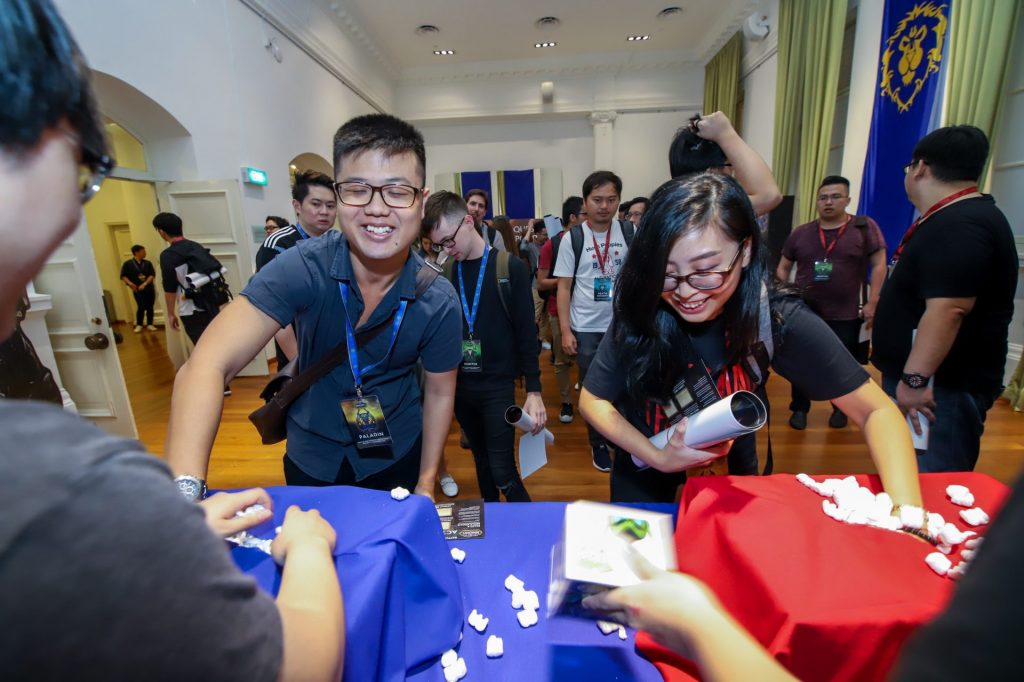 As the fires of war stirred between the factions, heroes pitted their skills in archery, slinging catapults and more as they battled bravely at the game booths. Re-fueling along the way over dinner and posing with game characters and their friends at themed photo stations, heroes took time out to admire the stunning fan art illustrations by talents from Singapore, Taiwan and Hong Kong on display. Heroes were also able to purchase limited edition Battle for Azeroth merchandise. The night ended on a high with a lucky draw, with a grand prize of a Sylvanas statue.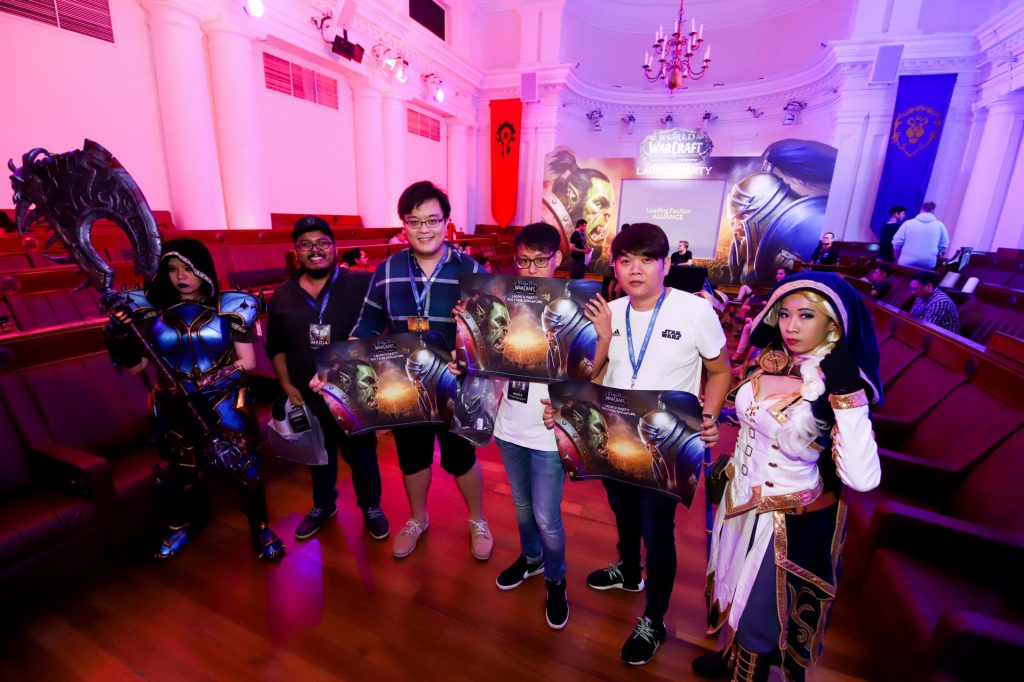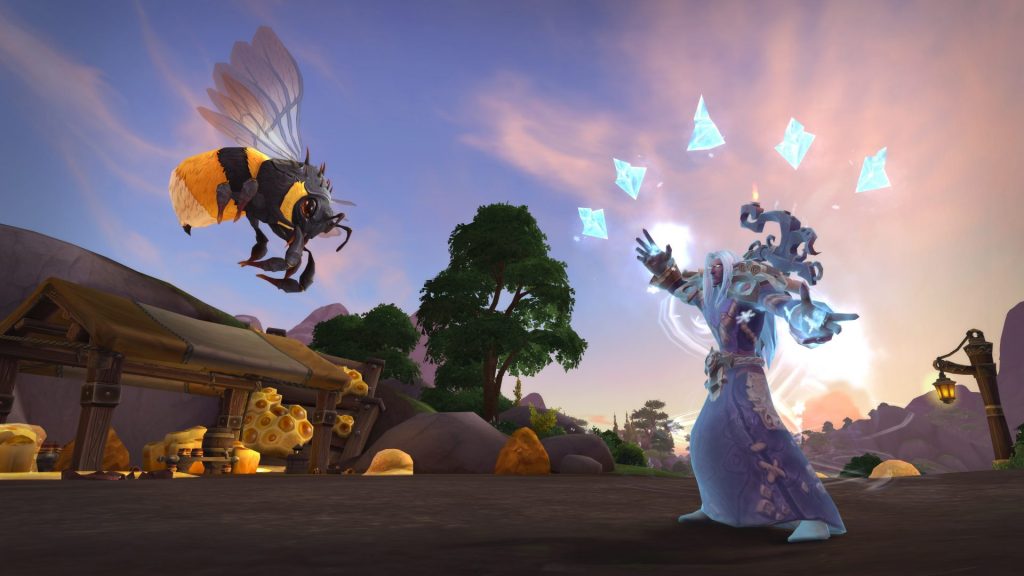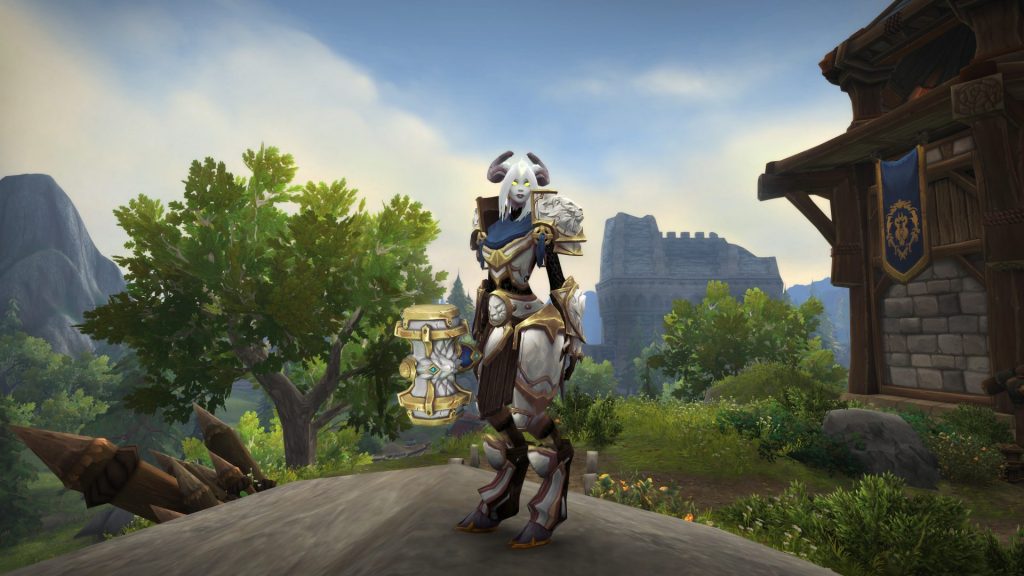 To learn more about World of Warcraft: Battle for Azeroth, visit the expansion's official website at www.worldofwarcraft.com/battleforazeroth.