SINGAPORE, August 24, 2018 – Lenovo (HKSE: 992) (ADR: LNVGY) has launched brand-new additions to its ThinkPad portfolio – the ThinkPad P1, and the ThinkPad P72. P1 is Lenovo's thinnest, lightest and sleekest mobile workstation yet, while the P72 is a true desktop replacement packed with the power that can tackle the most demanding workflow.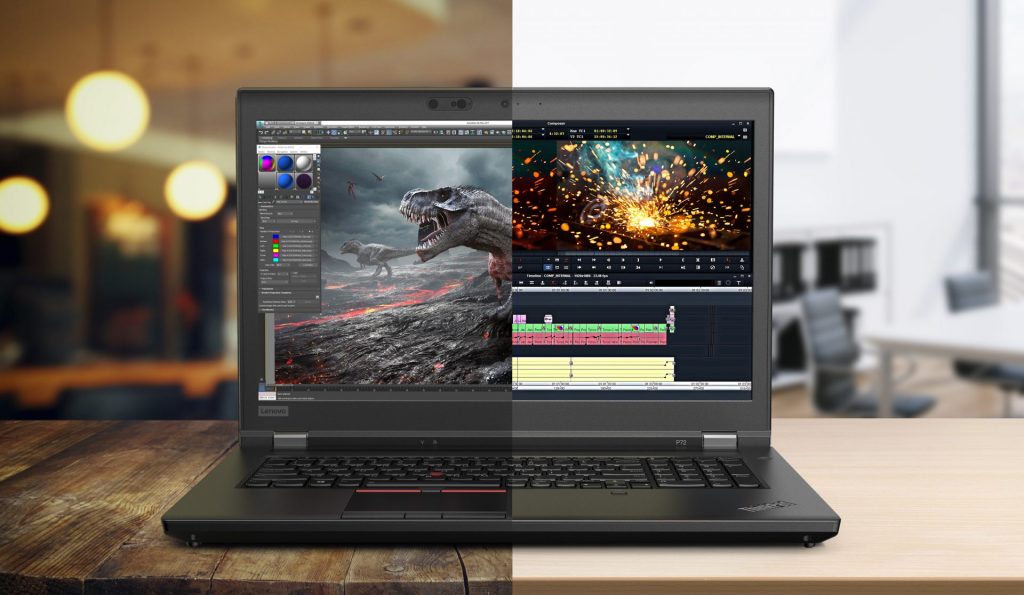 The ThinkPad P1 gives users a premium experience – both in look and feel and superior construction and components. With a signature, black finish, glass touchpad and seamless keyboard, and premium packaging, the ThinkPad P1 has the high-end design that users expect.
This attention to detail even extends to the power supply. Customers know a thin and light workstation is nothing if it still comes with a bulky power supply, and that is why the ThinkPad P1 power supply is 35 percent smaller and lighter than its predecessors.
"When we set out to create the ThinkPad P1, we knew our challenge was to build a mobile workstation that would carry the legacy of professional power and reliability of our ThinkPad portfolio, but also meet our customer's need for a thin, light and sleek design," said Rob Herman, General Manager of Workstations, Lenovo. "Whether you are looking for power, the lightest mobile workstation around or sleek and slim techenvy, the ThinkPad P1 delivers on all counts, period."
ThinkPad P72 is purpose-built for users looking for top of the line power and performance; it demonstrates Lenovo's capabilities in simultaneously addressing different customer needs and market segments.
This slideshow requires JavaScript.
The ThinkPad P72 is the ideal choice for users in the oil and gas, automotive and financial industries. This 17-inch chassis includes the latest 8th Gen Intel® Xeon® and Core™ processors, and the most powerful NVIDIA® Quadro graphics – up to P5200 – to tackle the most demanding workflows with ease. With up to 6TB of storage, 128GB of memory and 16GB of Intel ® Optane™ memory, users can handle immense data sets with vast amounts of compute power.
The ThinkPad P1 is available in stores now, starting from SG$3,887, and the P72 will be available on 29 August 2018. To learn more about the ThinkPad P1 and the ThinkPad P72, visit www.lenovo.com/thinkworkstations.