Going at S$318, the Fitbit Versa is priced to compete in the mid-tier range of fitness tracking smartwatches. Comparing to its predecessor, the Fitbit Ionic, it costs over S$100 cheaper while just losing GPS functionality on paper. Not to mention, it looks a ton better! Let us take a look inside its sexy cover to see if it actually does what it sets out to do.
Design
Sleeker Design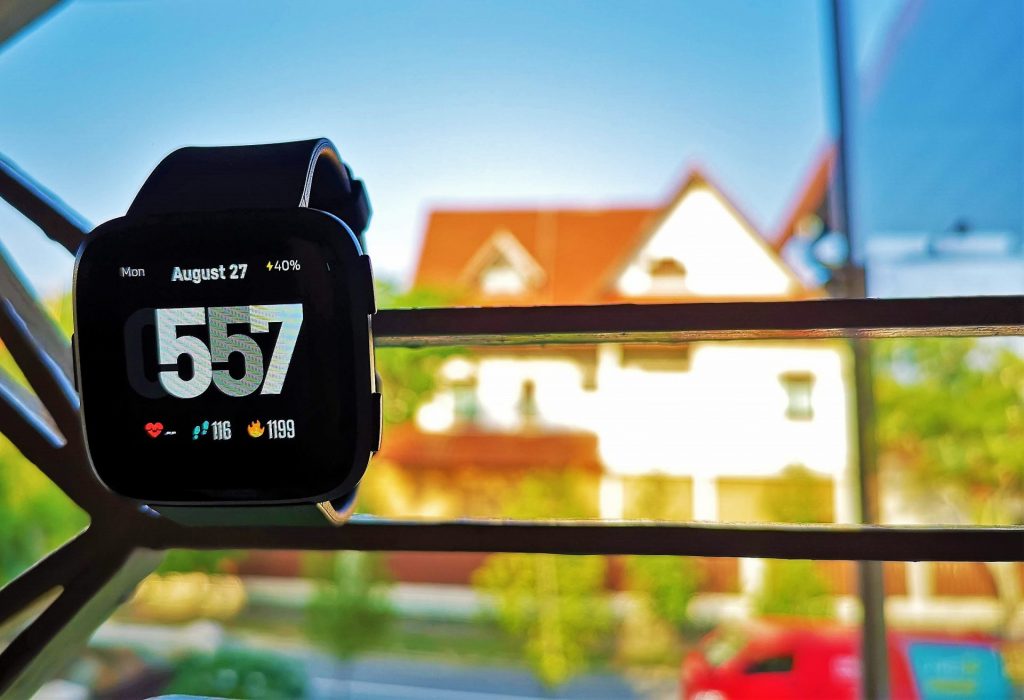 At first glance, the Versa looks like the typical smartwatch – squarish and meekly discrete. It skips the rigid form factor of the Ionic, while having a more eye-pleasing and rounded body which is much like the Apple Watch.
This slideshow requires JavaScript.
One flaw with the straps that come out of the box is that it is rather stiff. Although it does not get in the way of wearing it, the band does not straighten fully straighten out. Instead, it bends awkwardly when placed face up. This causes charging to feel clunky with the band fighting to go wherever it pleases. Even though the charging dock come with a clamp-like grip to hold the watch in place, the implementation is not as elegant as it should be. Thankfully the Versa is compatible with a variety of straps, from leather ones to those made of metal.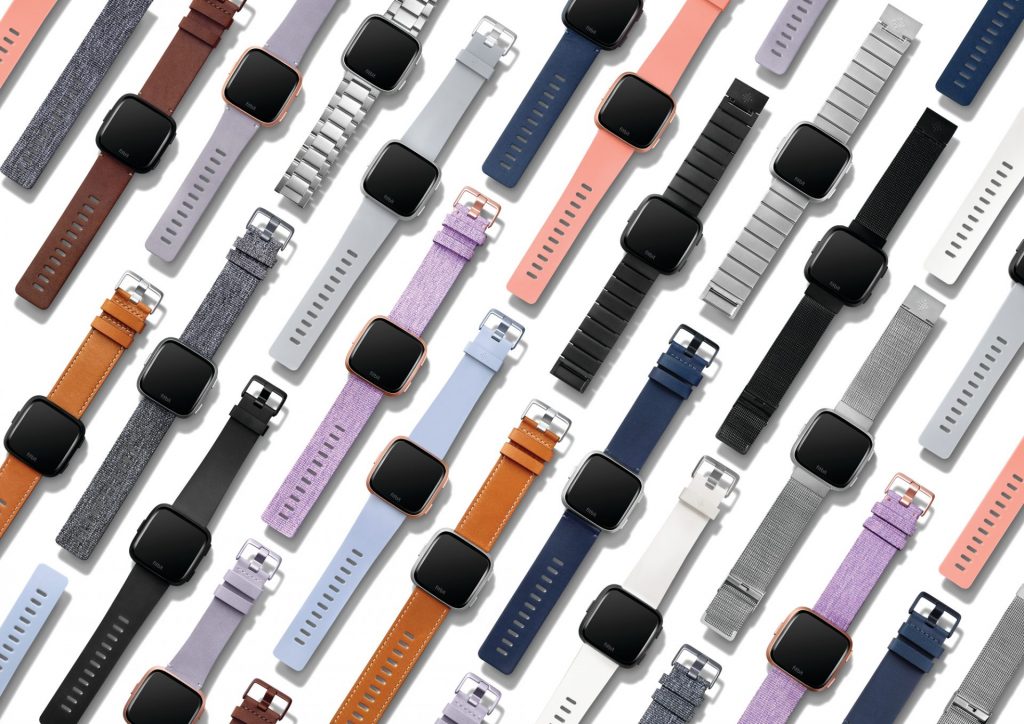 Built for Comfort
When it comes to building a smartwatch cum fitness tracker, the basics of comfort have to be done right. For starters, the Versa weighs pretty light for a smartwatch. It comes at a minute 38g, which is comparably lighter than the Apple's Watch Series 3 (52.8g) or Huawei Watch (60.5g). This is rather important as a minor increase in weight can actually lead to a noticeable increase in discomfort when wearing for a long duration. In fact, there is little to none felt during my time with it, where it was worn for almost the entire day at a time.
Fitness Tracker
Tracking Features
This slideshow requires JavaScript.
Speaking of comfort, the Versa is one of the few fitness trackers that I would bring around for a run. It shows a handy and simple to use interface to display your running stats, like your heart rate and total number of steps. It even has a (estimated) GPS feature that is decent enough to track the distance covered during short runs, but can be hundreds of meters off as it is not an actual hardware feature. You would have to connect it directly to your smartphone if you require accuracy.
This slideshow requires JavaScript.
If monitoring your progress is important to you, the Fitbit app is available for your tracking needs. It lays out all the important statistics like your resting heart rate, your workout intensity, and even your fitness level. It also supports tracking of your weight, water and calorie goals.
Water-proof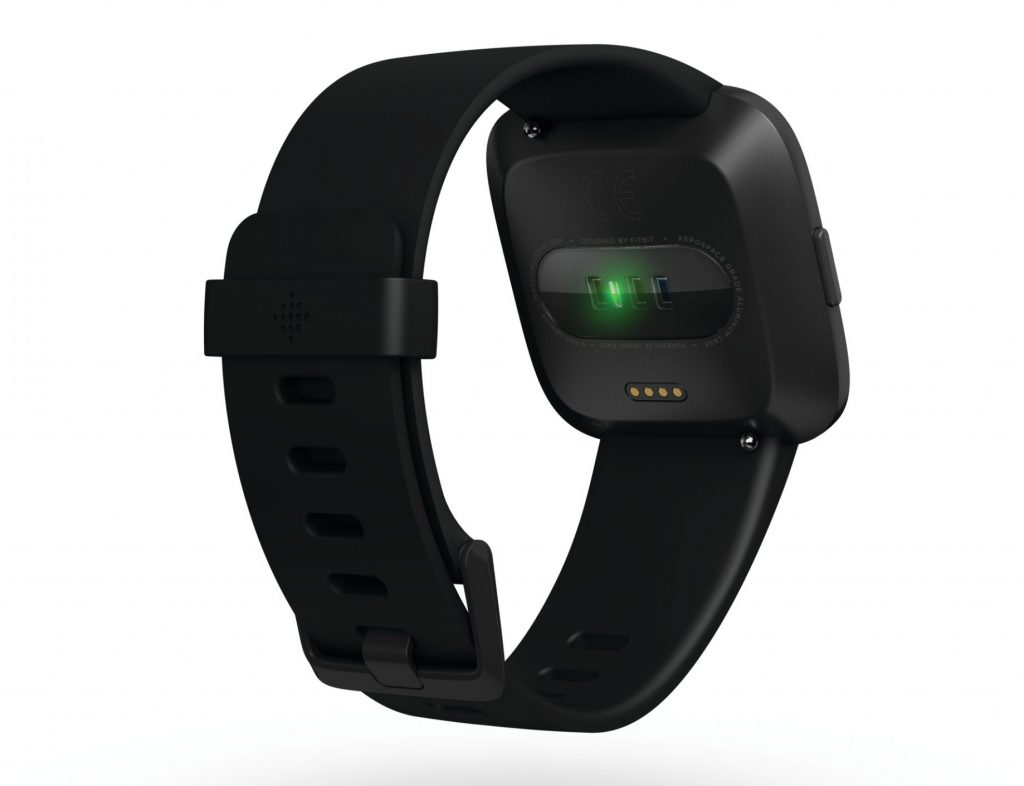 For the fitness fanatics, it has a relative SP02 sensor may be activated some time in the future but is sadly, currently disabled. If you are looking for one that has this feature, you can take a look at their recently released Fitbit Charge 3. Its silicon strap, together with its swim-proof (50m) rating, also removes hygiene worries as it can be easily washed after your workout.
Easy to use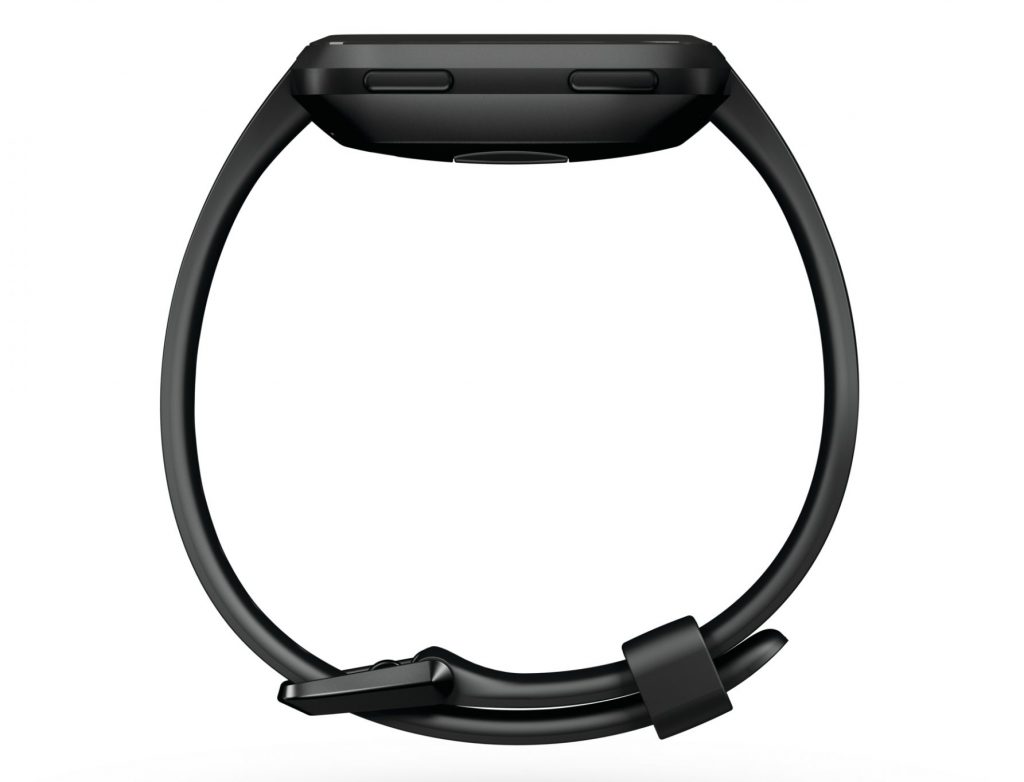 The 3 hardware buttons of its sides also make for a great alternative to fumbling with the touch screen. Once getting used to the buttons placement and its respective function, operating the watch becomes second nature even while running.
Smartwatch Usage
Fitbit OS
With the focus of Versa's usage geared towards fitness, its Fitbit OS supports such activities well. Although not as full-fledged as Android Wear, the main functionality of a smartwatch is still there. You are able to receive notifications, have music controls, and even pay using its wallet feature.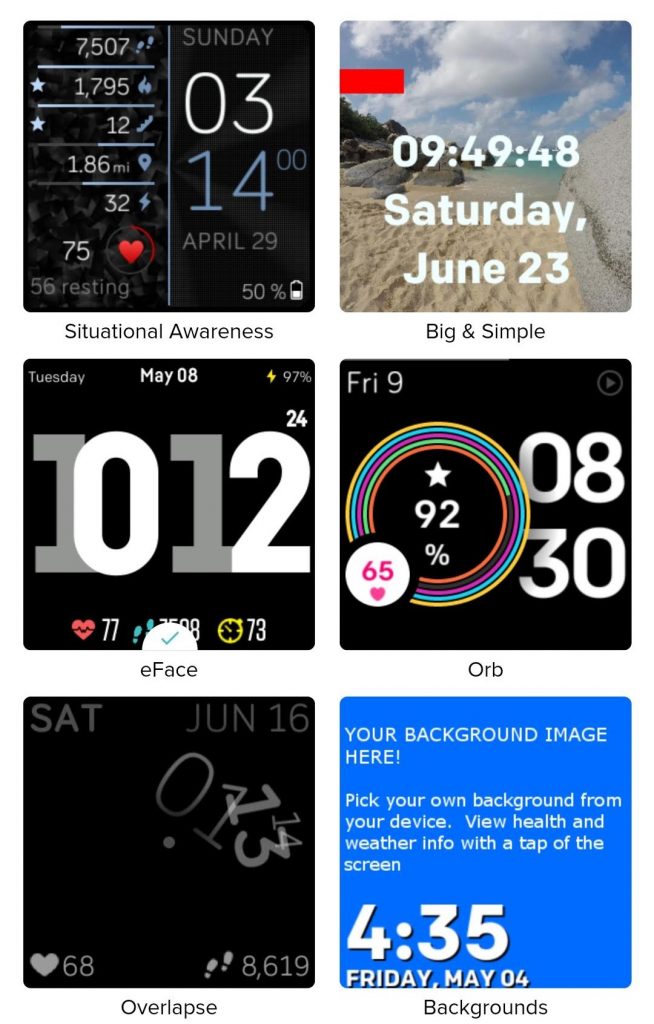 It also has a huge selection of watch faces to choose from, with the majority of them being free! However, because of its proprietary operating system, you do lose the ability to download apps from Android's Play Store or Apple's App Store, or perform app specific actions like navigating using Google Maps.
Music Player
In terms of enjoying your music, Versa has 2.5GB of internal storage for you to store your songs. While not as large as your smartphone or a typical music player, it does hold thousands of songs which is more than sufficient for your exercising needs. Not to mention, it can be paired with a Bluetooth enabled earphones, which removes the need to bring your phone around.
4-Day Battery Life
Another benefit of using the Fitbit OS is its relatively good battery life and responsiveness. Lifting up to wake is quick, while some Android Wear devices can take at least twice longer. As a result, it removes the need for an always-on display that eats up the battery life of an already tiny one. This, combined with auto brightness, is a godsend for everyday use where charging is only required every few days.
Worth it?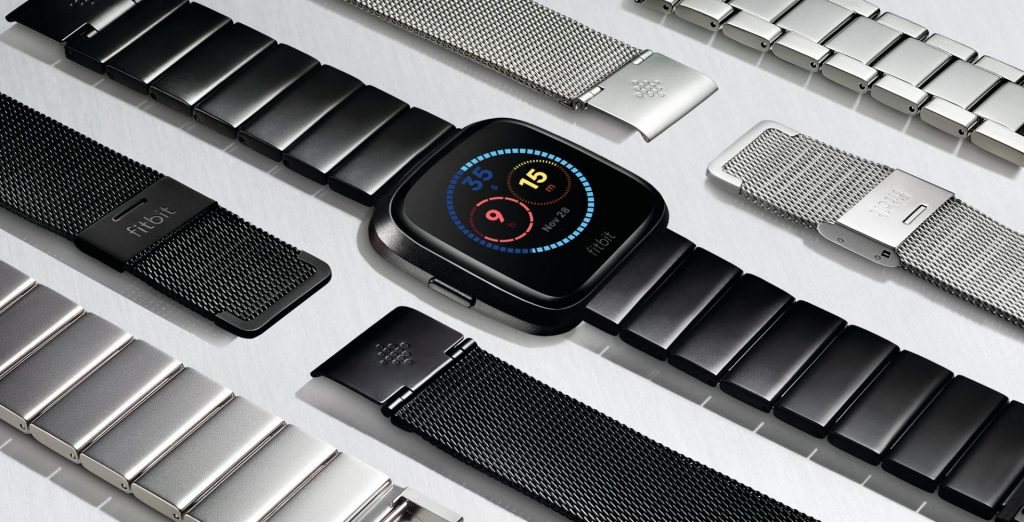 During my time with the Fitbit Versa, it has served me well. Be it tracking my workout statistics to being an extension for my smartphone, the Versa does it pretty decently. Its 4-day battery life and swim-proof rating makes this smartwatch a great choice for those who needs a fitness tracker that has all of the important features, save for the SPO2 sensor. Its non-native smartphone (Android/iOS) connectivity can also be overlooked as it does replicate the most important functions well.