All of us definitely heard about how plastic is ruining our environment, and how microplastic is finding its way into our seafood and water. We should be afraid of what is to be of our future, but there has been little movement in many major corporations to help alleviate this problem – save for Dell.
Recycling 100 million pounds of plastic
Starting their Global TakeBack program in 2016, they have recycled over 21.5 million pounds of plastic as well as achieved 15% customer participation rate. This may seem particularly small as compared to the rate of 80% for recycling done by the automotive industry, but it is actually rather large in the technology industry. Dell cites the cause to companies that do not take responsibility of handling the product's materials after it is being sold. With electronic waste accounting for 70% of our total waste, we do have to start worrying about how we should deal with them.
That is why the idea of a circular economy is really appealing, with the same resources being used in a continuous cycle while minimizing waste. Not only is Dell aiming to extend the lifespan of their products, they are also planning to recycle 100 million pounds of plastic by 2020 with the help of the Lonely Whale partnership in NextWave. But you might ask, where does the "cycle" in the circular economy come into the picture? Dell is already in the works of integrating recycled plastic, particularly ocean-bound plastic, into their products' packaging.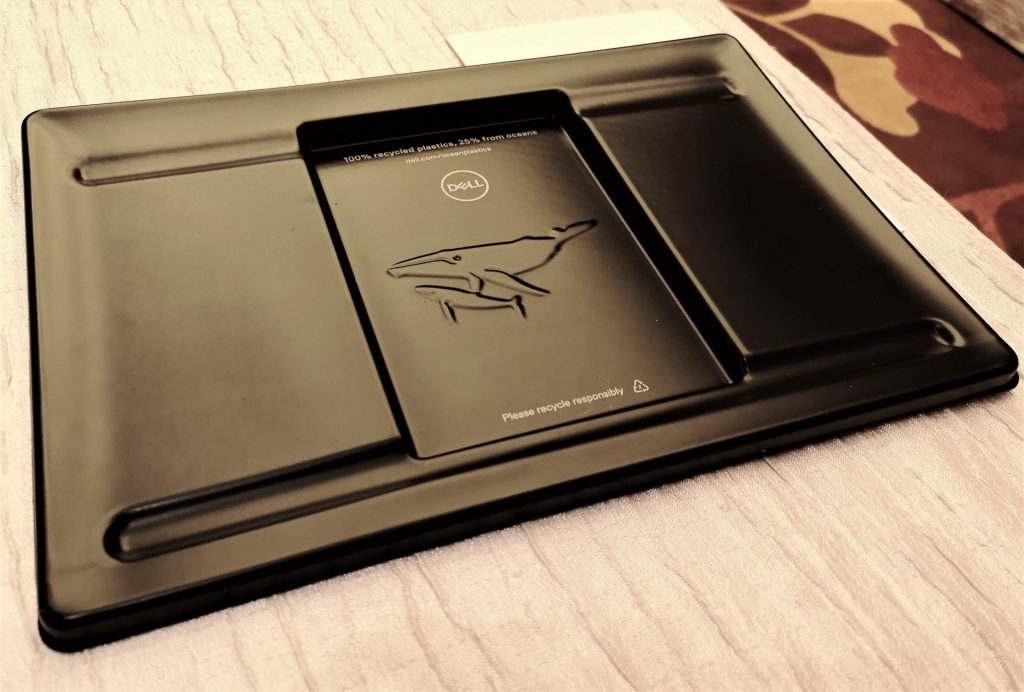 Business Perspective
Dell is not just trying to gain brownie points when it comes to recycling, it has to also make monetary sense. That is why they are glad to report to have saved $1.8 million through sustainable means. Talk about a win-win situation! Not to mention, it is also cheaper to extract gold from discarded motherboards than it is through traditional means.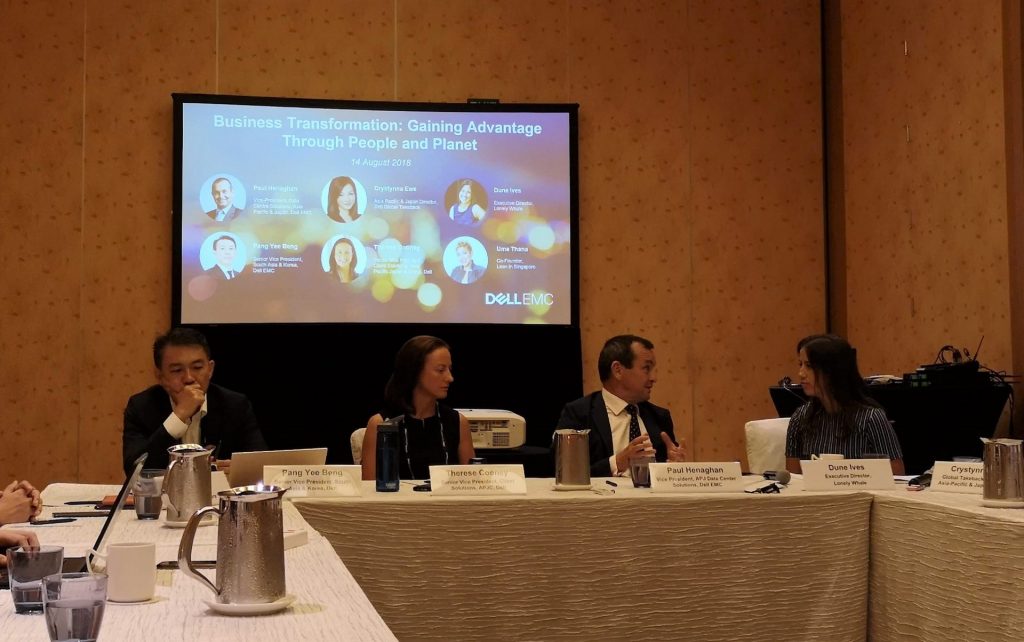 Dell Accelerates Toward 2020 Legacy of Good Goals
Report Focuses on Sustainable Design and Tech Applications that Improve Human Condition
News summary
37 million people in rural India to receive improved health screenings from cloud-based analytics solution Digital LifeCare
1.2 million students in Ethiopia to have access to technology in three-year period, courtesy of Dell's partnership with Ethiopian Ministry for Education and Camara Education
73 million pounds of recycled materials used in new Dell products since 2013
New e-waste tracking program and 360-degree virtual reality supply chain tour extends Dell's commitment to transparency
Plastic straws to be removed from Dell global facilities, saving 50,000 straws per month in the U.S. alone
SINGAPORE, June 20, 2018 – Dell Inc. released its annual 2020 Legacy of Good update today, continuing the company's long-term commitment to society, team members and the environment. The report summarizes efforts during fiscal year 2018 (Feb. 4, 2017 – Feb. 2, 2018). The report and corresponding activities are rooted in Dell's acknowledgement of its responsibility to realize a sustainable and prosperous future.
Dell's purpose as a company is to drive human progress through technology. One of the ways the company brings that to life is through its Legacy of Good commitment – to put Dell technology and expertise to work where they can do the most good for people and the planet. For Dell that means investing in innovation that reduces environmental impact, supports a transparent supply chain, ensures an inclusive future workforce and advances underserved communities.
"The Legacy of Good program reflects what's possible when people and technology come together with purpose," said Christine Fraser, Chief Responsibility Officer, Dell. "Our customers, partners and teams care about this work now more than ever, and we will continue to seek innovative ways to deploy our resources, design out waste, celebrate inclusion and address the greatest need."
Amit Midha, President, APJ Commercial, Dell EMC, also added, "This region has a major part to play in demonstrating the strong link between technology and its potential to do good: for people, for communities and for the planet. Not only is Asia-Pacific and Japan a driving force for innovation but it is also home to some of the most powerful examples of how innovation and technology can drive meaningful change – and facilitate the future of human progress."
David Webster, President, APJ Enterprise, Dell EMC, commented, "More than ever, organizations in Asia-Pacific and Japan are recognizing the impact that they can have by coming together around a common goal and using technology for good. Sharing the results of our commitments for a Legacy of Good with our customers and the world at large shows that we, too, are transparently investing in making that change. It also demonstrates how important those goals are to our organization in the region, and how central they are to our relationships with our customers."
Applying technology to the greatest need
As a global business, Dell believes collaboration is the way to address many of the challenges facing the world today. This year Dell, in collaboration with Government of India and Tata Trusts, launched Digital LifeCare, a cloud-based analytics solution that will improve health screenings for nearly 37 million people over the age of 30 in 150 districts across India and help the government track health trends across the country.
Approximately two-thirds of the population in India lives in rural areas, and the Digital LifeCare app allows healthcare workers who do not have medical degrees to see patients and follow interactive modules that ensure all patients receive the same level of care. Full details are available in the report here. It also provides important data for the government of India to analyze health trends across the country.
Sustainable design and innovation
Dell believes transitioning to a circular economy is critical to enable human progress in the future. The company's deep supply chain expertise, design strategy and global electronics recycling infrastructure puts the company in a unique position to advance a circular model. Dell has pioneered sustainable design innovation in a multitude of areas, including:
Investing in a transparent and diverse supply chain
Dell is committed to maintaining an innovative, diverse, ethical and transparent supply chain that ensures good working conditions and a sustainable approach for their suppliers around the world. Highlights include:
A new virtual reality experience that allows users to look around an actual supplier factory, see the living conditions for workers at the factory and observe an engagement session featuring customers and workers. The 360-degree videos are available on Dell's supply chain site.
More than $3 billion invested annually with women- and minority-owned suppliers and small businesses in the past six years.
More than 200,000 workers in the company's supply chain are monitored through the company's weekly working hours monitoring program.
In China, Dell has improved its ranking from No. 3 to No. 2 overall in IPE's Green Choice Alliance's Corporate Information Transparency Index.
Dell publishes reports on key supply chain sustainability topics twice a year, available here.
Enabling the workforce
The only way to ensure that the innovation we put in place today carries through to tomorrow, is by engaging everyone in today's workforce and ensuring the next generation is equipped with the skills to thrive in an increasingly tech-centric world:
The company continues to build a flexible work environment that serves a diverse set of work styles. More than 58% of Dell team members used Dell's remote work opportunity at least one day per week. The company was also ranked No. 9 on Top 100 Companies with Remote Jobs in 2018.
Dell is proud to score a 100 on the HRC Corporate Equality Index for the 14th year in a row.
Dell was named a World's Most Ethical Company by the Ethisphere® Institute for the fifth year in a row.
Dell's Employee Net Promoter ScoreÒ (eNPS) was 44, when team members were asked how likely they would be to recommend their company as a place to work. The industry has a benchmark of 20 for high-performing companies (Bain & Company).
Enabling an inclusive workforce, more than 28% of team members belong to an Employee Resource Group (ERG). Dell hosts 13 groups with 338 chapters across 60 countries.
More than 1 million people have gained access to technology and technology skills through Dell strategic giving programs this year. The company has helped a total of 11.2 million people since 2013.
Since 2014, $50 million has been committed to science, technology, engineering and math (STEM) initiatives focused on underserved youth.
Dell donated a $650,000 grant to benefit more than 400,000 youth and 3,000 educators in 422 locations in Ethiopia. The entire project, through a partnership with the Ethiopian Ministry for Education and Camara Education, will deliver more than 30,000 PCs to more than 1,000 schools, benefitting 1.2 million students between 2016 and 2019. The $12 million innovation project will also include more than 16 million hours of information and communication technologies education training to more than 3,000 teachers and school leaders.
To learn more about Dell's commitments, including in-depth case studies and greater details on the company's goals, please visit http://legacyofgood.dell.com/index.htm.
Additional resources