RS720-E9 and TS700-E9 are recognized as having the world's faster computing performance for 2P servers for compute-intensive applications
ASUS holds a total of 67 top SPEC performance benchmarks in the SPEC CPU® 2017 and SPEC CPU 2006 benchmark packages as of August 1, 2018
The winning product portfolio includes the RS720-E9, RS700-E9 and RS700AE9 rack servers, RS720Q-E9 multi-node server and TS700-E9 tower server
Singapore, August 28, 2018 — ASUS, the leading IT Company in server systems, server motherboards, workstations and workstation motherboards today announced it achieved top-performance world records for its 2P servers and now holds a total of 67 top results from the Standard Performance Evaluation Corporation (SPEC) for benchmarks measuring computing-intensive performance. RS720-E9 and TS700E9 stand out in the ranking as the 2P servers with the best computing performance, achieving the highest scores for their respective benchmarks.
The world's fastest computing performance 2P servers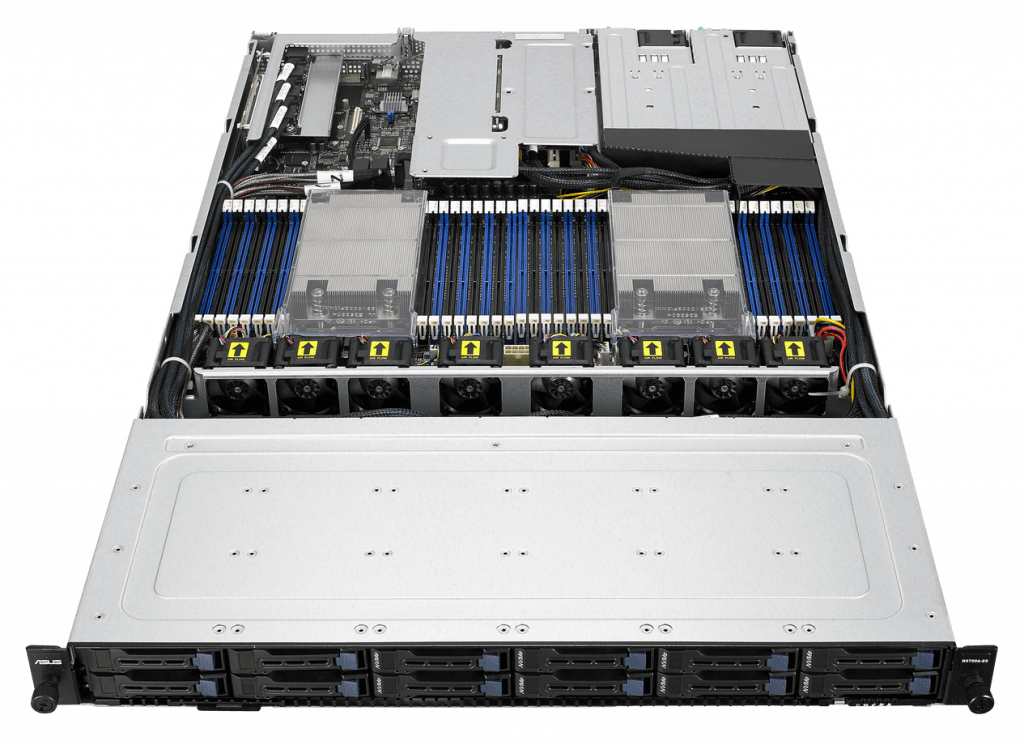 ASUS achieved the world-record computing performance results with the RS720-E9 rack server and TS700-E9 tower server based on the Intel® Xeon® Platinum 8180 processor. RS720-E9 gained four 2P world records for compute-intensive applications with the SPEC CPU® 2017 benchmark, including SPECint 2017 rate and SPECfp 2017 rate. Additionally, TS700-E9 holds four 2P world records for compute-intensive applications with the SPEC CPU2017 benchmark, including SPECfp 2017 and SPECfp 2017. These two winning servers feature ASUS Performance Boost Technology, which utilizes
ASUS-exclusive processor optimizations to reduce latency and increase overall computing performance. These leadership benchmark scores prove ASUS servers' capability to deliver optimum workload performance based on the real-world applications.
Sixty-seven benchmark world records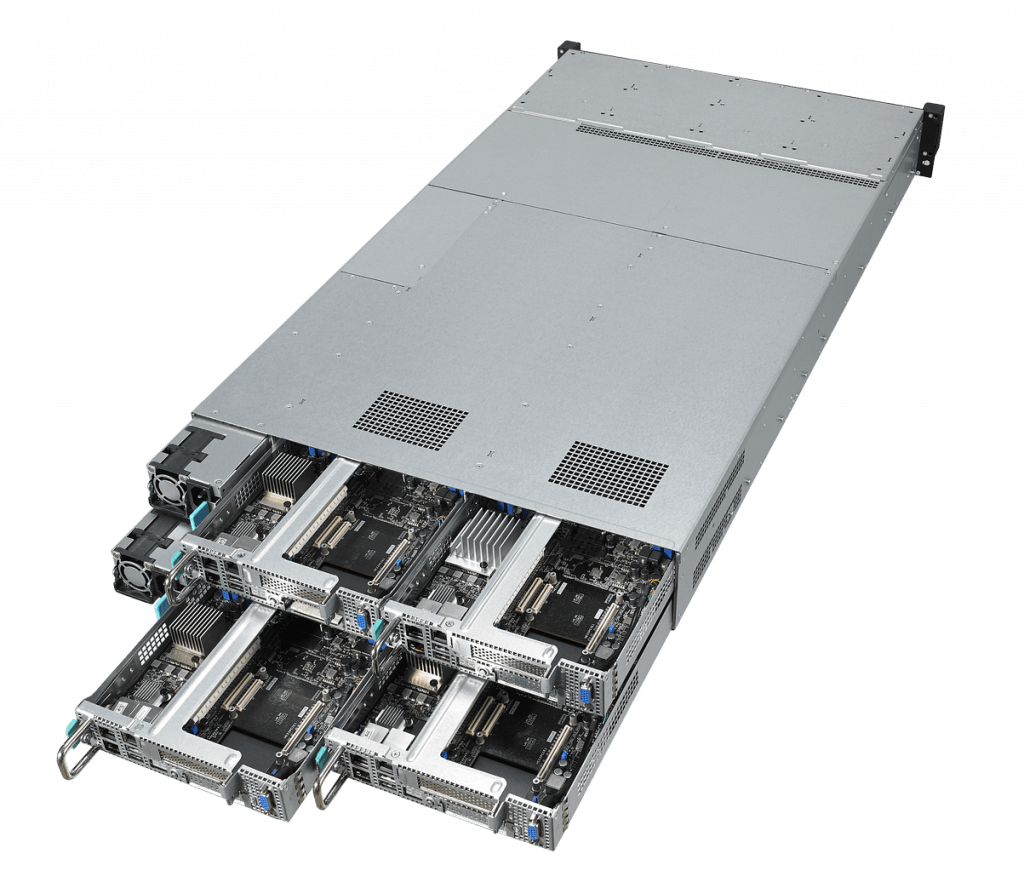 ASUS has over 20 years of expertise in the server industry and has a dedicated team of engineers specializing in server hardware design, software/firmware integration, and performance tuning and optimization for a broad range of applications. The top performance of the record-setting products underscores the ASUS commitment to pursuing continuous system optimization and performance tuning to deliver the highest quality servers to customers. ASUS servers have set 67 performance-benchmark records as of August 1, 2018. The latest lineup of record-breaking, configurable servers includes tower servers, rack servers and multi-node platforms, designed to be highly scalable and work seamlessly for infrastructure visualization, data analysis, and general and technical computing applications.
RS720-E9 and RS700-E9 are high performance rack servers with a hybrid-storage design and highpower efficiency in 2U and 1U form factors. Powered by dual processors with support for 24 DIMMs for up to 3TB of DDR4 2666 memory, these servers offer scalable PCIe 3.0 expansion slots and storage drives, perfect for high-performance computing (HPC).
TS700-E9 is a 5U tower server with support for dual processors and two dual-slot graphics cards. TS700E9 fits into business environments and can be integrated easily into data centers as a rack server using the flexible tool-less rail kit. An optional redundant power supply ensures more reliable operation and a safer server environment.
RS720Q-E9 is a 2U4N high-density server designed for compute-intensive workloads such as datacenter, data-analysis and private-cloud applications with support for two to eight processors (28 cores per processor) and 48 DIMMs for up to 6TB of DDR4 2666 memory.
RS700A-E9 is an AMD EPYC-based server featuring up to 32 cores per processor with 128 threads and offers flexible storage capacity with up to twelve 2.5-inch HDDs in 1U form factor. RS700A-E9 is built for virtualization and those looking for a lower total cost of ownership per VM.
This slideshow requires JavaScript.