Ever wanted a no-frills mechanical gaming keyboard with no compromises? Want a keyboard & mouse combo that not only matches your entire RGB-fied setup, but cost just at S$148? Cooler Master's latest edition to their gaming family looks to fill the void of affordable yet premium gaming peripherals with the CK550 and the CM310.
CK550 Mechanical Keyboard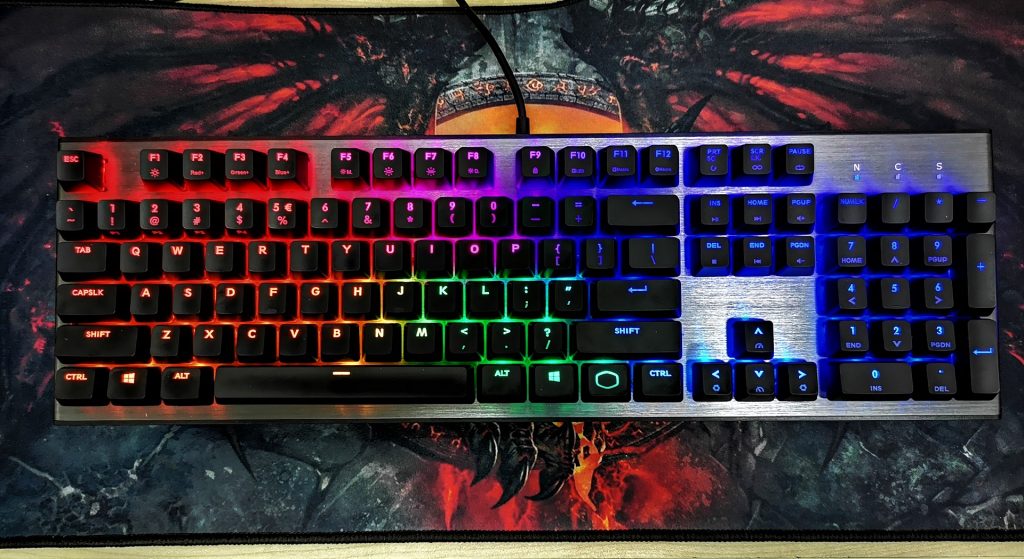 CK550 is their latest mainstream gaming mechanical keyboard that offers a full-fledged set of features that many gamers look for. These includes RGB, mechanical switches, programmable buttons with on-the-fly controls, and a full-sized standard layout. While competing products in the similar price range of S$80-130 actually do lack one feature or the other. Talk about bringing flagship features down to the mainstream.
Why Gateron switches?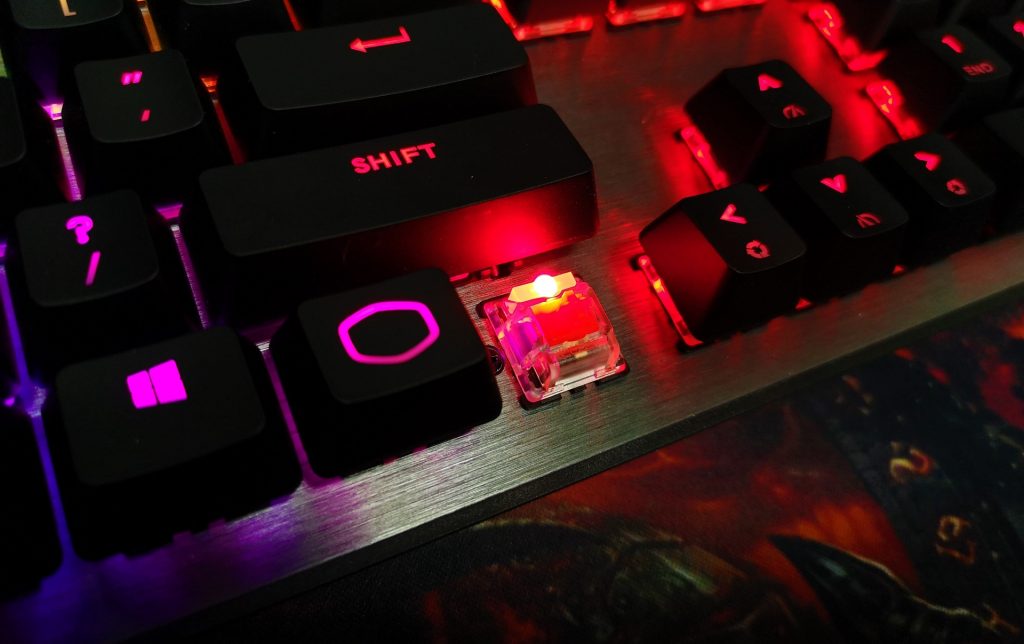 The main reason why the CK550 actually costs just S$99 mainly lies in its use of the Gateron switches instead of the typical Cherry MX variants. Due to Cherry losing their monopoly over the mechanical switches with their patent expiring several years back, and with advent of competition bringing prices down, Gateron switches is one of the many that promises the same quality at a lower price.
There is also no need to worry about these switches being just cheap imitations. These feels and work as well as the ones from Cherry MX, and even are color coded the same. The CK550 can come with either of the three types of switches – Gateron Brown, Blue, and Red, and are rated for 50 million keypresses just like the Cherry MX switches.
Extreme value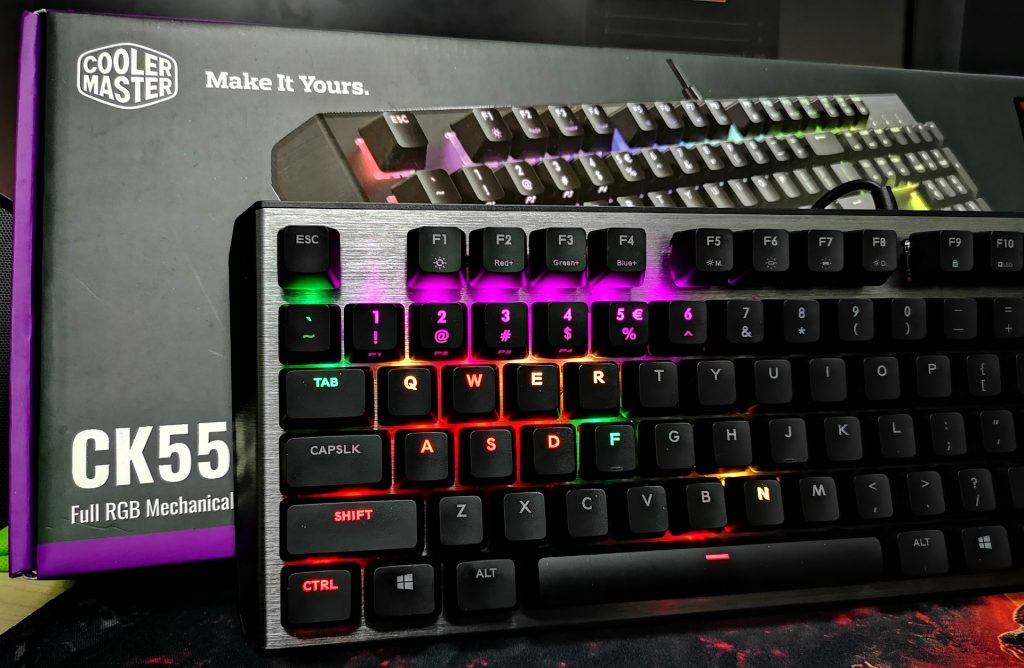 What makes this keyboard stand out in the saturated market is in its great price-to-feature value. Just looking at Cooler Master's own lineup of mechanical keyboard, the CK550 actually features an almost identical set of capabilities as its 2017 flagship – the MK750. Even though you lose the included wrist rest, the RGB on the south end, detachable cable, and the media controls at the top right, you save S$140 (S$99 vs S$239). The majority of what it lacks is not even that important!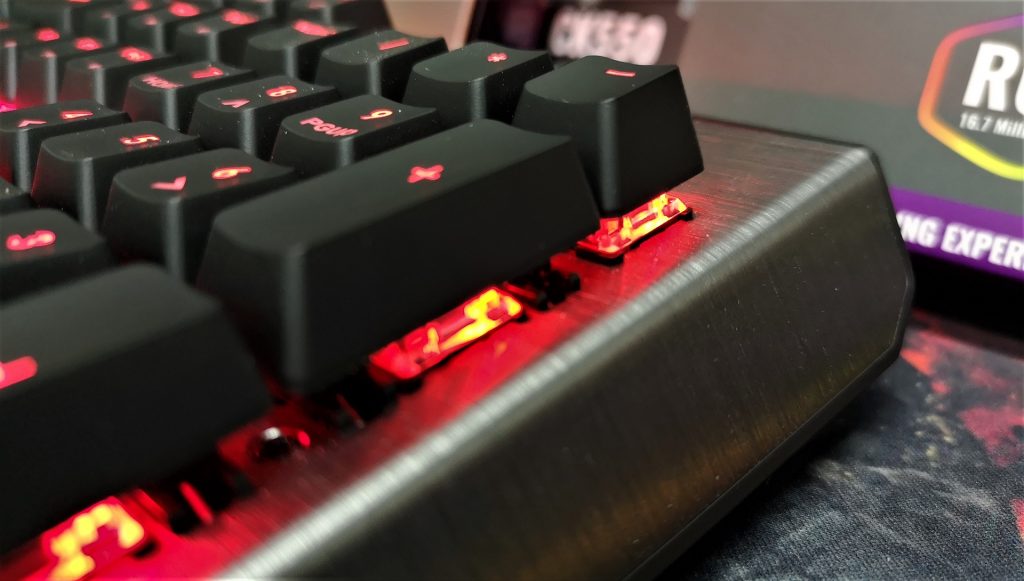 Not to mention, the CK550 now has a gunmetal aluminum-brushed finish on its curved top plate. This provides a sturdy and premium feel to this keyboard. It also has a nice and cool touch for added bonus, and these are all thanks to its solid body. As a matter of fact, the CK550 performs identically as the MK750, and is highly recommended even if you just want something pleasant to type on.
CM310 RGB Gaming Mouse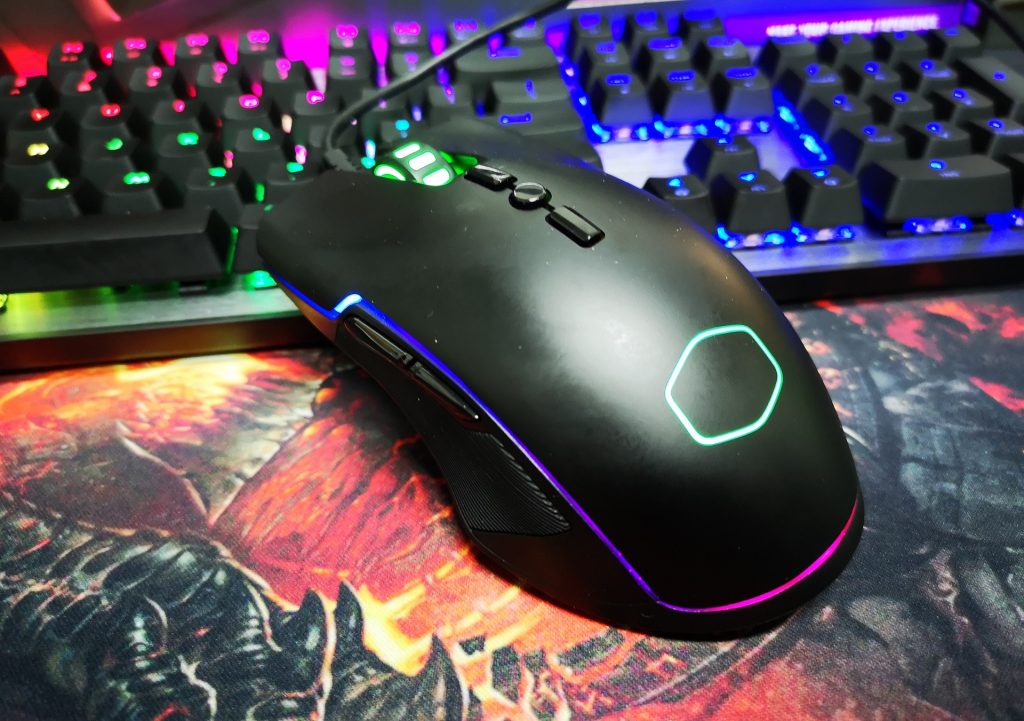 To pair your excellent and affordable mechanical keyboard, is another low-cost gaming mouse with RGB. At S$49, a price unheard of for a proper gaming mouse, the CM310 is not to be messed with.
Did I say value?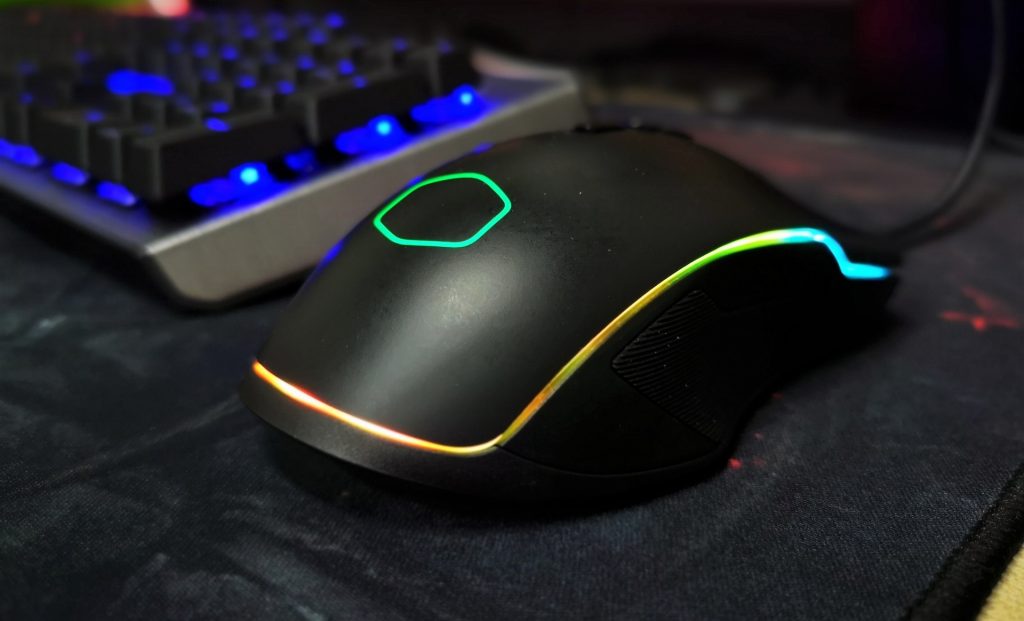 If we take we take a look at the other big gaming brands, this mouse cost just a fraction of other competing products with the same feature set. At this price, you get RGB, a gaming grade optical sensor (Pixart A3328 with up to 10,000 DPI), an ambidextrous design, and adjustable DPI with easy to reach control buttons. Many of what the competition offers lack all four of these, with some having a weaker sensor or just lacks the customizability in terms of RGB.
No custom software, no problem
With that said, nothing is free in the world. You still do lose out on one key feature – official software support. The CM310 lacks any software built for it, and there is no official way to remap the side buttons. With that said, it is still easily solvable with a third-party software like "X-Mouse Button Control".
RGB everything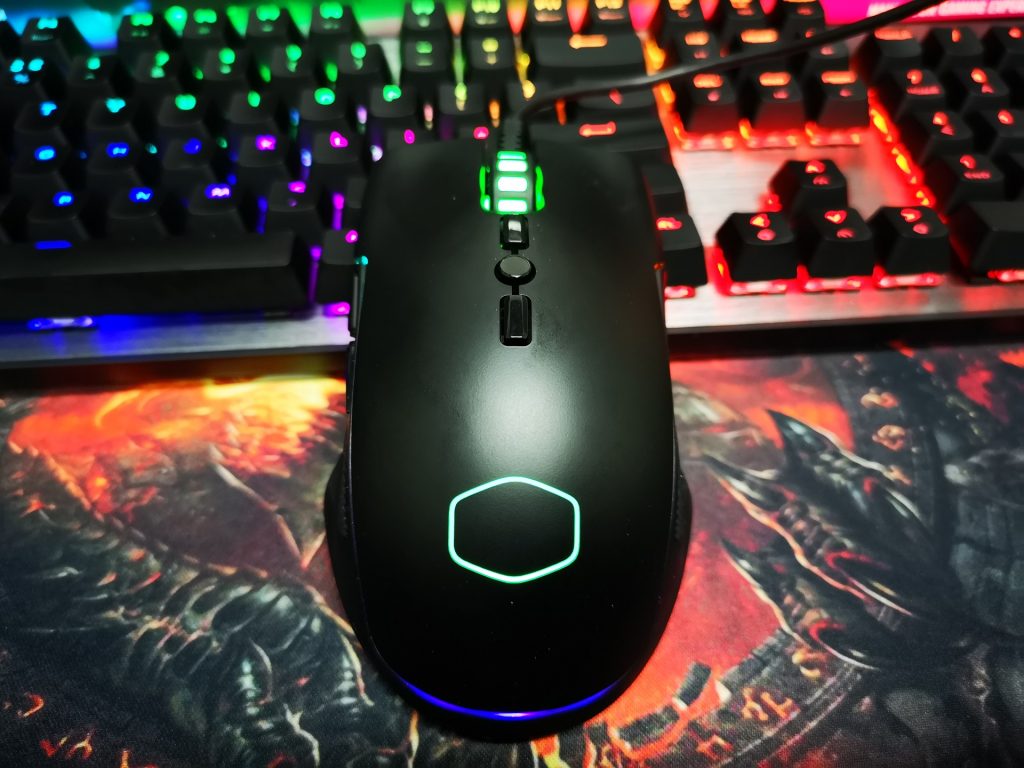 Speaking of RGB, the CM310's symmetric body is one of the most RGB illuminated gaming mouse on the market. Other than its RGB-fied logo and the scroll wheel, there is also a smooth line of RGB from side to side and even around its rear. These can be easily changed with the control buttons located just beside the scroll wheel, with five preset modes available. Being able to change the animation modes, as well as the color, allows it to complement the color tone of the CK550 as well as your desktop.
However, due to the lack of any official software for customizability, the possibility of syncing complicated color animations of your entire setup is sadly removed. Although, using a single static color for your entire setup would still work.
Built for gaming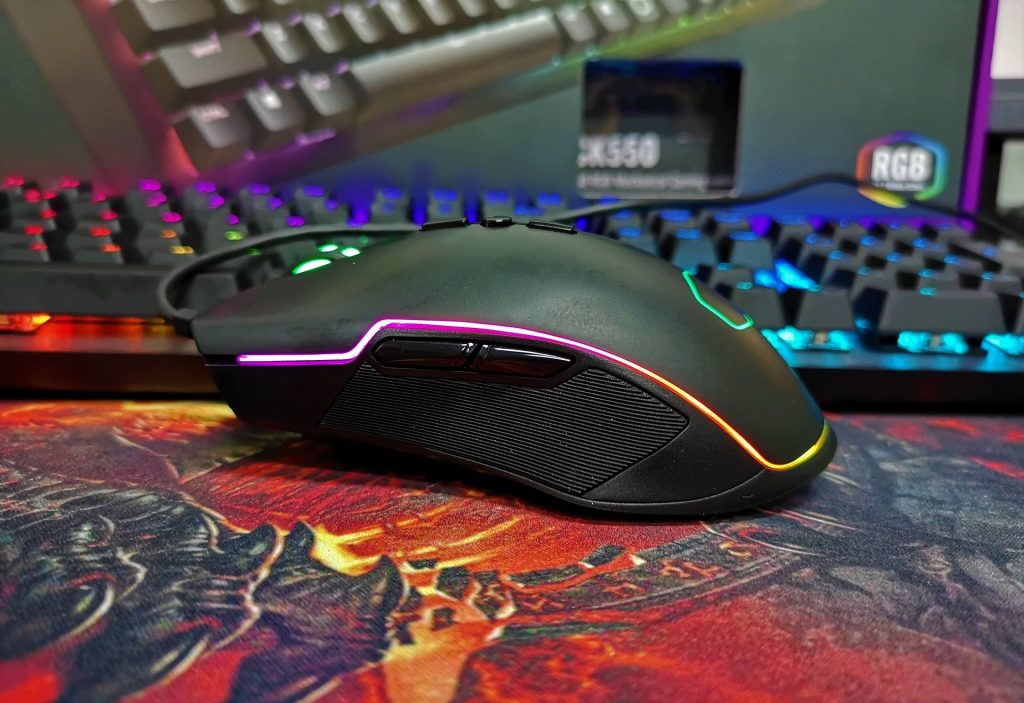 Moving on to the most important point of a gaming mouse, how it fares when gaming. Handling the CM310 is surprisingly easy as the mouse is easy to shift around for quick movements. This is due to its light weight (100g) and its balanced body, where the body does not lean one way or the other when its lifted up. Furthermore, rubberized side grips, together with its matte body coating, improves the overall grip. These, combined with the out-of-the-way side buttons, makes the CM310 a joy to use in fast-paced games.
However, its ambidextrous design does leave some to be desired. Because Cooler Master is targeting the widest audience, including lefties, right-handers do lose out a little. The right hand does not fit perfectly to the right contour of the mouse, resulting in an awkward grip that can take some time to get used to.
Affordable Gaming Duo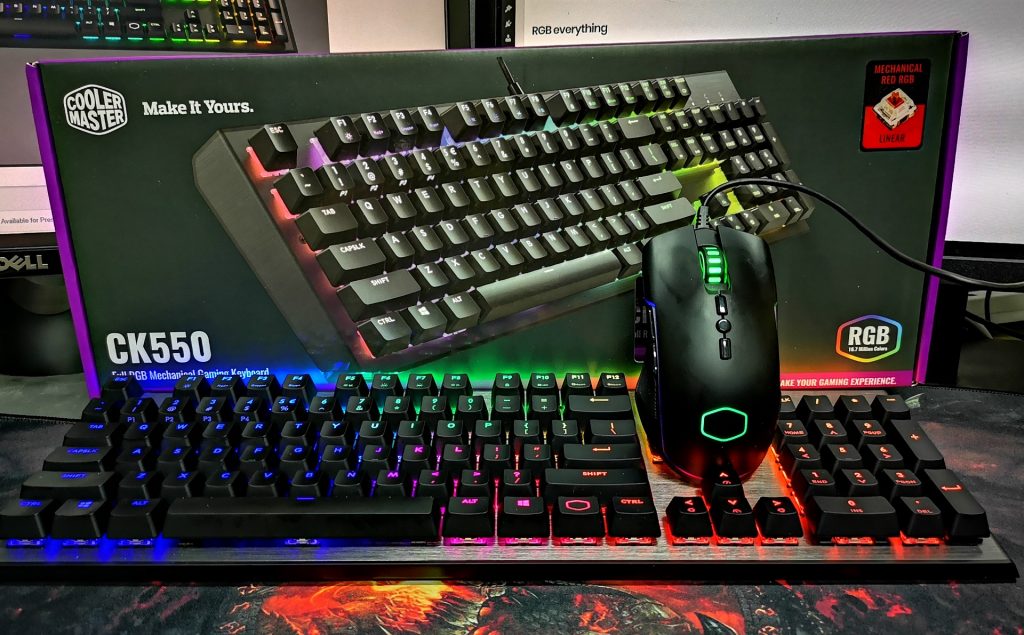 With GST in Singapore raising from 7% to 9% and inflation, the cost of living in here is looking to get even more expensive. Gamers should not be spending hundreds on peripherals when there are other more important aspects of their gaming setup to spend on. That is why Cooler Master's shift to bringing flagship features to the mainstream is such a great move. Now you can get an amazing mechanical keyboard and mouse tuned for performance for the cheap!