Singapore – 20th July 2018 – The new AS, ARX-8 Laevatein is coming to 'Full Metal Panic! Invisible Victory", to commemorate its long-awaited appearance as Sousuke's new partner, the exclusive ARX-8 Laevatein (B) by mecha designer Kanetake Ebikawa comes to 'Full Metal Panic! Fight! Who Dares Wins'!
It is available as a free DLC from today, 20 July 2018. Different from the red Laevatein reminiscent of burning flames, download this blue Laevatein and give it a go!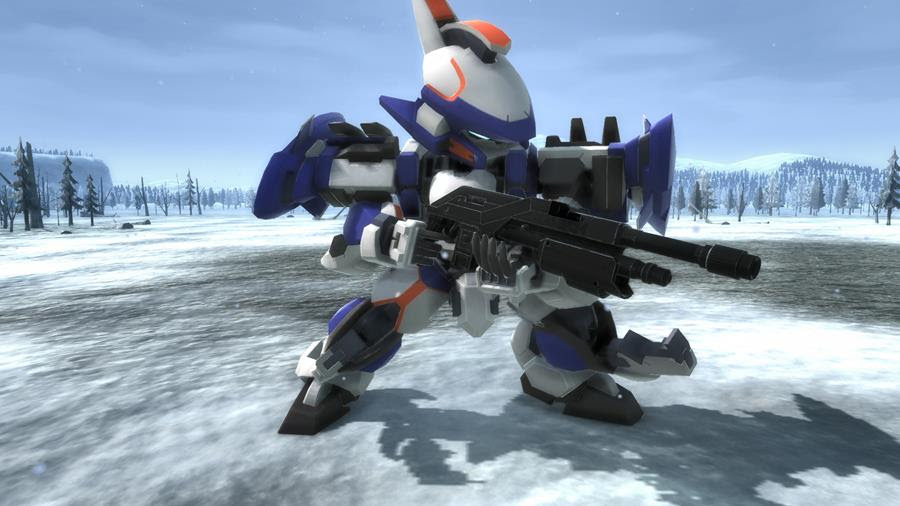 About Full Metal Panic!
A monumental Sci-Fi series that combines a military setting, robots, & school life!
With the continuation of the East-West Cold War divide, the world has seen rapid progress of inconceivably powerful weapons driven by the appearance of various "Black Technology".  Sousuke Sagara, the main protagonist, a mercenary who strived on the battlefield throughout his life is being called upon to take on a new mission requiring him to manage both regular and irregular daily school life events.
Steadily expanding since its inception in 1998, a new TV anime series "Full Metal Panic! Invisible Victory" is currently airing! 
Title Information
Title: Full Metal Panic! Fight! Who Dares Wins
Platform: PlayStation®4
Release Date: 31st May 2018
Genre: Simulation RPG
Number of Players: 1
Copyright:
©Shouji Gatou・Shikidouji/KADOKAWA/FMP!4
©BANDAI NAMCO Entertainment Inc.