"Technology has always been about advancing human progress, and this core belief drives everything that we do," said Rakesh Mandal, Senior Director & General Manager, Client Solutions, South Asia and Korea, Dell. "This exciting partnership with Marvel Studios' Ant-Man and The Wasp demonstrates the super powers of technology. It brings to life our goal to empower everyone with the capabilities of Dell devices and technology in pushing boundaries in design and gameplay – be it for gamers, visual effects artists or the average movie-goer."
Dell G Series, a robust new portfolio of affordable game-ready PCs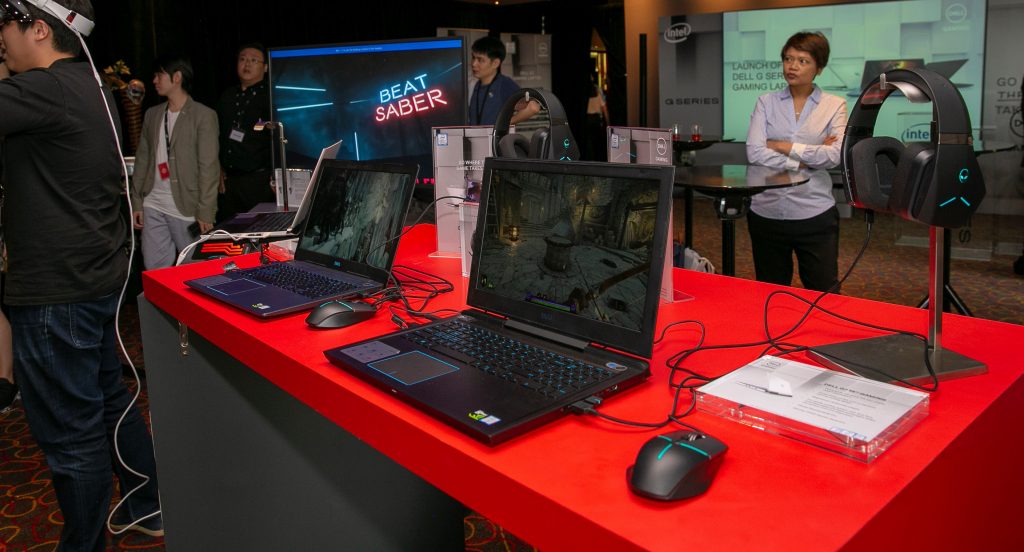 Moving from "Inspiron Gaming" to the "Dell G Series", the new family introduces a new look for two new gaming laptops in Singapore, including: Dell G3 15 and Dell G7 15; all featuring gaming-forward design and snappy performance at affordable prices. These new builds for gaming laptops are equipped with powerful NVIDIA GeForce GTX 10-Series GPUs, 8th Gen Intel® Core processors, thermal management solutions, intelligent content prioritisation software, anti-glare IPS panels, and other complimentary features intended to get gamers fully immersed into their games.
Dell G3 15 (3579)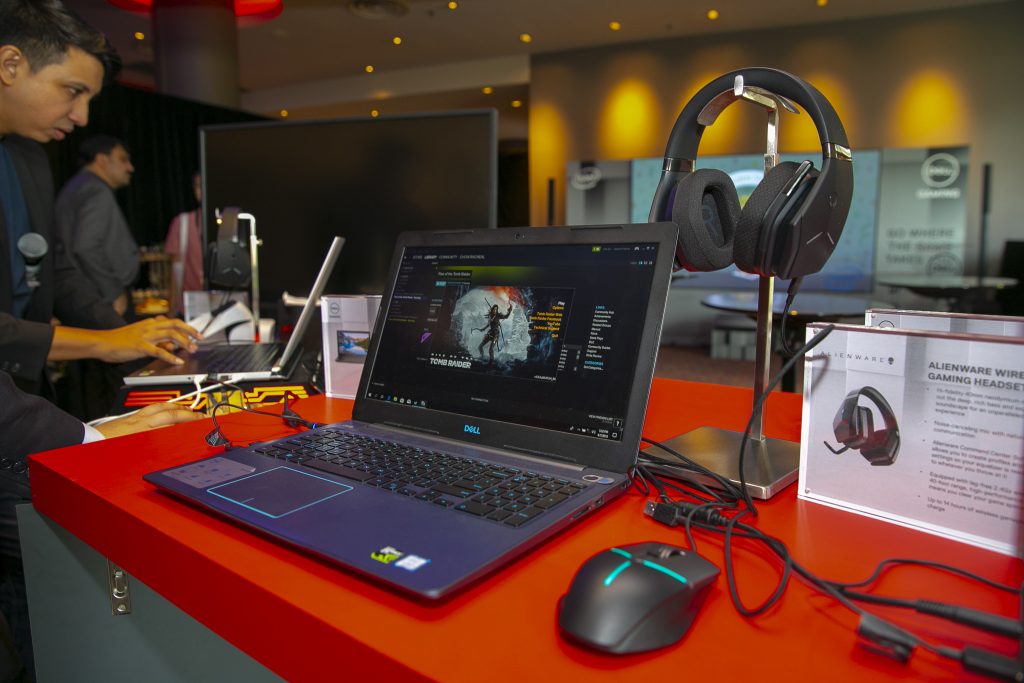 In a 15-inch form factor, the Dell G3 15 laptop is powered by NVIDIA GeForce GTX discrete GPUs from 1050 to 1060 with Max-Q design technology, up to 8th Gen Intel® Core™ i7 CPUs, dual fans and dual drives with SSD options
The laptop's 2×2 WiFi antenna design provides great wireless performance, while the SmartByte software prioritises gaming and video content keeping them smooth, even during large file downloads
Encased in a refined performance inspired design and a silky matte exterior finish, the laptop boasts a slim 22.7mm profile encouraging gaming-on-the-go
The G3 15 is Dell's thinnest gaming laptop to date
Dell G3 15 will offer three colour options (Licorice Black, Recon Blue, Alpine White)
Dell G7 15 (7588)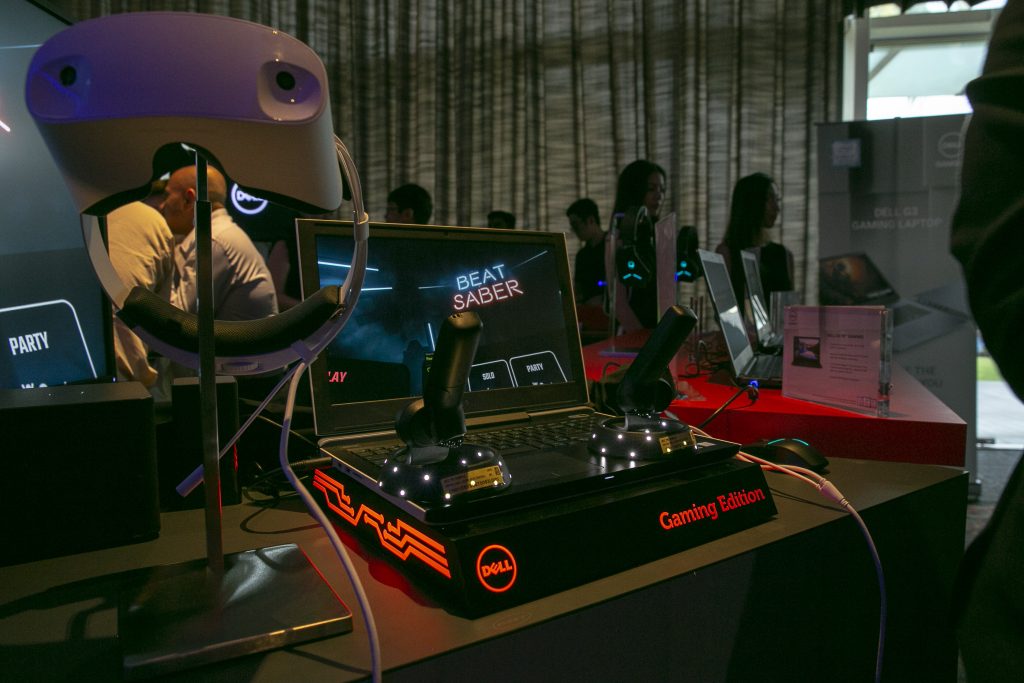 For those seeking a step-up in performance from the G3 systems, the Dell G7 15 comes in a sleek 25mm thin 15-inch chassis, with powerful NVIDIA GeForce GTX 1060 GPUs with Max-Q design technology
The system features 6GB GDDR5 dedicated memory, up to 6-core performance with 8th Gen Intel® Core™ processors (with up to Core i9), dual fans, and dual drives with SSD options
The G7 15 offers optional 8th Gen Intel® Core™ i9 CPU and UHD display (3840×2160) configurations
Killer Gigabit Ethernet networking optimisation (or optional Killer Wireless 2×2 LAN) or SmartByte software responsively prioritise content downloads for smooth, uninterrupted gaming and streaming
Designed to push heat and noise away from the player, Dell equipped a front air intake and rear exhaust vent keep players cool, and enable longer gameplay
Immersing players deeper into the game, the Dell G7 15 will also offer an optional IPS UHD 4k panel to summon a premium on-screen experience
The Dell G7 15 is available in either Licorice Black or Alpine White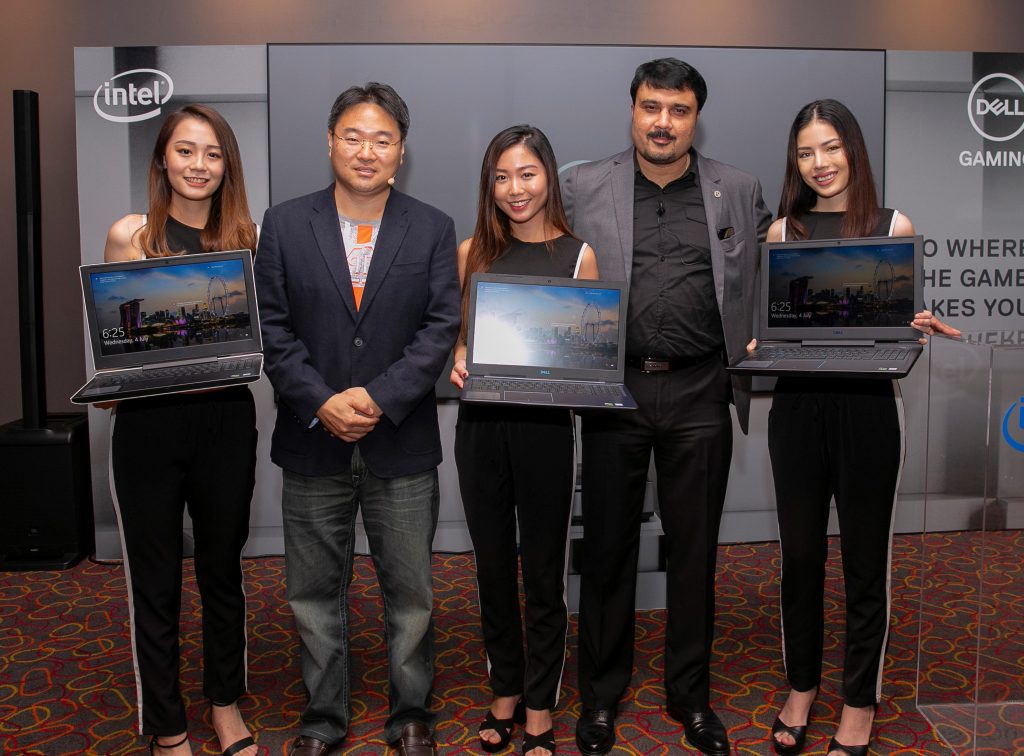 "We recognise the diversity of the gaming ecosystem and the evolving needs of the modern gamer," said Jarebb Chua, Consumer Country Manager, Malaysia & Singapore, Dell. "Customer experience is at the heart of our design philosophy and the new affordable G Series is reflective of our commitment to enable gamers of all levels to game at their best. We always strive for continuous innovation to deliver the best gaming solutions without sacrificing mobility, ease of use and reliability."
The Dell PC gaming ecosystem is complete with a line of gaming hardware accessories such as the brand-new Alienware Wireless Gaming Headset and the Dell Visor. The diehards get game-dominating audiophile detail with the Alienware Wireless Gaming Headset. Boost gaming immersion with clear natural and spatial sound, acoustic signature presets and customisable sound profiles, augmented by high-fidelity 40mm Neodymium drivers to deliver deep rich bass and an expansive soundscape. All with 15 hours of battery life and a 40 ft. wireless range. The Dell Visor takes advantage of the same technology used in the Microsoft HoloLens, including inside-out tracking cameras, with a 360 degree panoramic view. The headset itself is able to scan surroundings instead of satellite emitters positioned inside the room. It offers an immersive, life-like, MR experience with high resolution of 1440 x 1440 per eye, dual 2.89" LCD panels and blazing refresh rate of 90Hz. The Controllers allow users total control with haptic feedback, thumb stick and buttons fully tracked by sensors in the headset.
Pricing & Availability
The Dell G Series laptops are now available through Dell and its authorised partners: