Hong Kong– June 13, 2018 –Today at the 2018 Electronic Entertainment Expo (E3), Ubisoft announced a first-of-its-kind partnership with HITRECORD, the LA-based creative collaborative platform founded by Joseph Gordon-Levitt. Joseph Gordon-Levitt and Beyond Good and Evil 2 senior producer Guillaume Brunier appeared together on stage during Ubisoft's E3 2018 Conference to invite artists of every type and skill to participate in the Space Monkey Program and collaborate on content such as poster designs, radio ads and original music that will appear in the game.
"Right from the start, we knew we wanted to involve our community in unprecedented ways," said Michel Ancel, creative director of Beyond Good and Evil 2. "HITRECORD is the perfect partner to collaborate with to create this expansive world by bringing our passionate communities together and bring it to life."
"It's been great working with the folks over at Ubisoft and the Beyond Good and Evil team," said HITRECORD founder and director, Joseph Gordon-Levitt. "HITRECORD's all about collaboration, working with other artists, and building on other people's ideas. The universe of Beyond Good and Evil is so rich and diverse – it's a perfect fit for community collaboration – I can't wait to see what we all make together!"
Artists of all skill levels interested in collaborating will need to head to the HITRECORD website to get involved – hitrecord.org/bgegame – and from there, and it's easy to link their Space Monkey Program account. Participants will be able upload original artwork, music and more, or build content contributed by other users. Creative briefings and regular reviews from key members of the Beyond Good & Evil 2 development team will guide the process and the community artists, who will work with others on the platform to develop and produce the finished content. Contributors to assets included in the game will be credited and paid for their contributions.
The Beyond Good and Evil 2 and HITRECORD creative teams will be reviewing contributions along the way and providing feedback and direction to the community.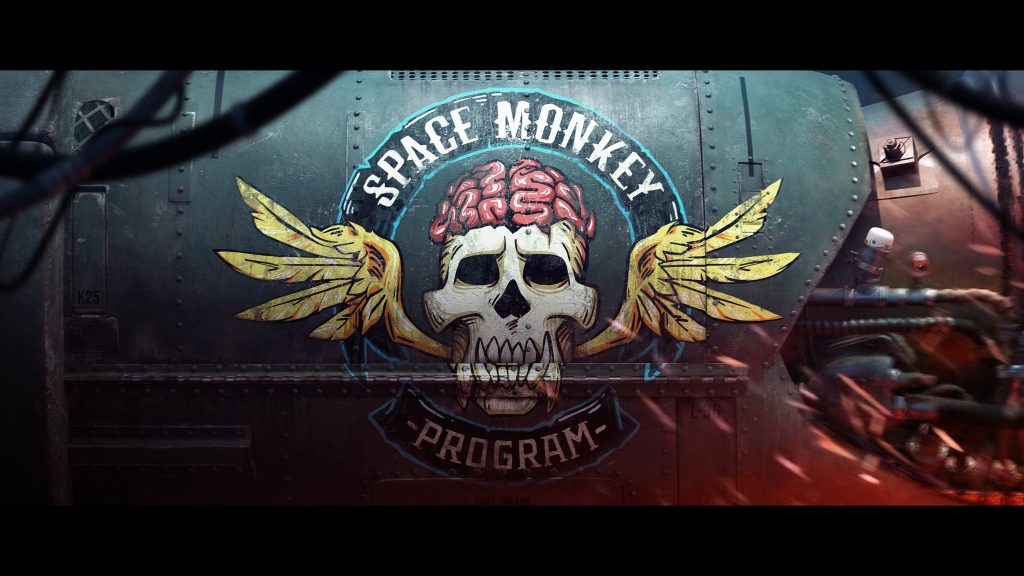 Please follow us on Facebook at facebook.com/UbisoftSEA and on YouTube at youtube.com/UbisoftSEA for more Ubisoft excitements and updates. For more information on HITRECORD, visit http://hitrecord.org. The release date and platforms for Beyond Good and Evil 2 will be shared at a later date. For more information about BG&E2, please visit http://bgegame.com.

About HITRECORD
HITRECORD is an online production company that makes art collaboratively with over half a million artists of all kinds. Under the direction of founder Joseph Gordon-Levitt, hitrecord.org provides a platform for anyone with an internet connection to participate in the creative process. HITRECORD has published books, released records, gone on tour, screened short films at Sundance and TIFF, launched international campaigns with global brands, and produced 2 seasons of their Emmy winning Television show, "HITRECORD on TV". When HITRECORD productions earn a profit the contributing artists are fairly paid. To join and learn more, visit hitrecord.org.
About Beyond Good and Evil 2
Developed by Ubisoft Montpellier, Beyond Good and Evil 2 puts players in System 3, a solar system that is at the center of interstellar colonization and trade in the Milky Way in the 24th century. While private enterprises exploit hybrid slaves for domination over resources, System 3 colonists struggle to survive and give meaning to their existence by weaving together the diverse heritages of Old Earth. So begins a new era of space piracy.
About Ubisoft
Ubisoft is a leading creator, publisher and distributor of interactive entertainment and services, with a rich portfolio of world-renowned brands, including Assassin's Creed, Just Dance, Tom Clancy's video game series, Rayman, Far Cry and Watch Dogs. The teams throughout Ubisoft's worldwide network of studios and business offices are committed to delivering original and memorable gaming experiences across all popular platforms, including consoles, mobile phones, tablets and PCs. For the 2017-18 fiscal year Ubisoft generated sales of €1,732 million. To learn more, please visit www.ubisoft.com.
© 2017 Ubisoft Entertainment. All Rights Reserved. Beyond Good & Evil, Ubisoft and the Ubisoft logo are trademarks of Ubisoft Entertainment in the U.S. and/or other countries.