GIGABYTE showcased a ton of new components, peripherals and notebooks at their showroom. What peaked our interest the most, other than the affordable AMD Ryzen motherboard – B450 AORUS PRO WIFI, was their expansion into high speed DDR4 RAM with RGB!
AORUS RGB MEMORY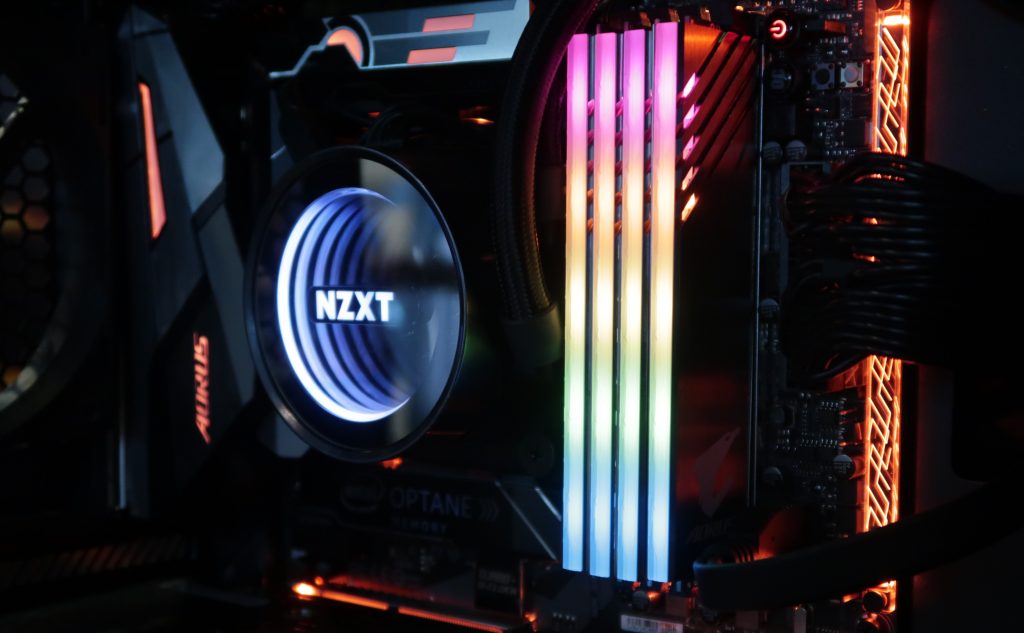 Now at 16GB (2 X 8GB) @ 3200MHz, their new DDR4 memory lineup has one special twist that caught us off guard – 2 sticks of RGB infused demo modules. These dummy memory units are RGB illuminated, allowing you to have four of your memory slots fully equipped with the RGB glory.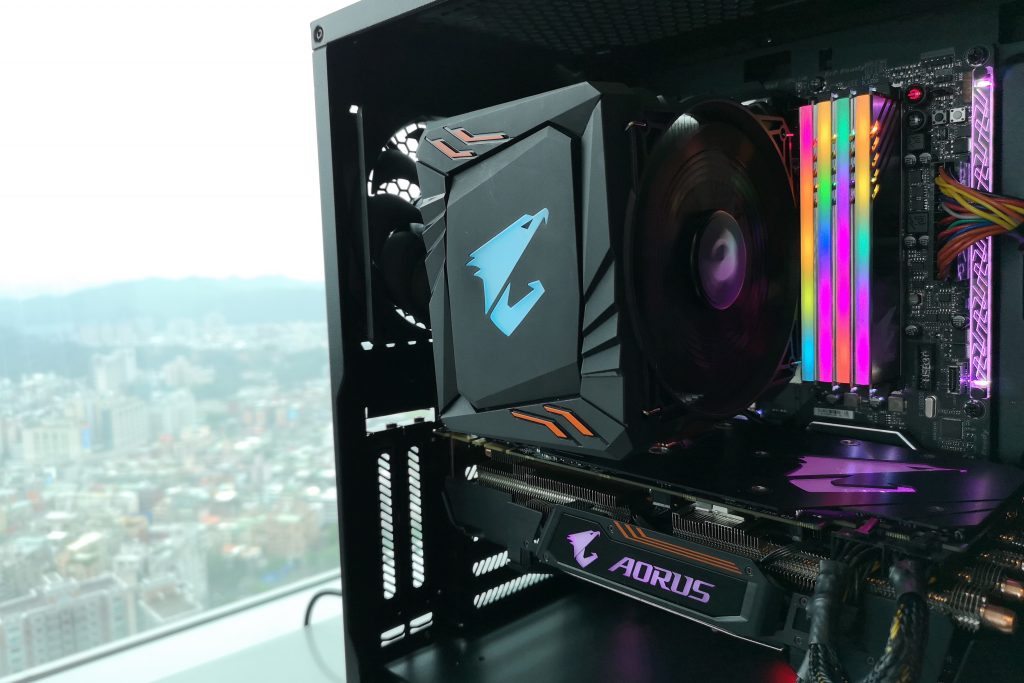 GIGABYTE believes that there are consumers that go out of their way to pay for extra RAM to fill up all of their memory slots, even if they do not require the additional RAM capacity. This is where they are looking to bridge the gap with their dummy memory units, and customers do not need to spend a ridiculous amount of money on spare RAM.
Here are the specifications of the AORUS RGB RAM:
Capacity: 16GB (2x8GB)
Frequency: 3200MHz
Timings: 16-18-18-38 (XMP 3200MHz)
Voltage 1.2 (1.35 with XMP enabled)
Flash Memory: Samsung B die
Dual Channel Memory
Symmetrical High-Efficiency Heat Spreaders
RGB Fusion Support
Lifetime Warranty