Samsung has recently launched the new PRO Ultimate series of memory products tailored for professional content creators seeking top-notch performance.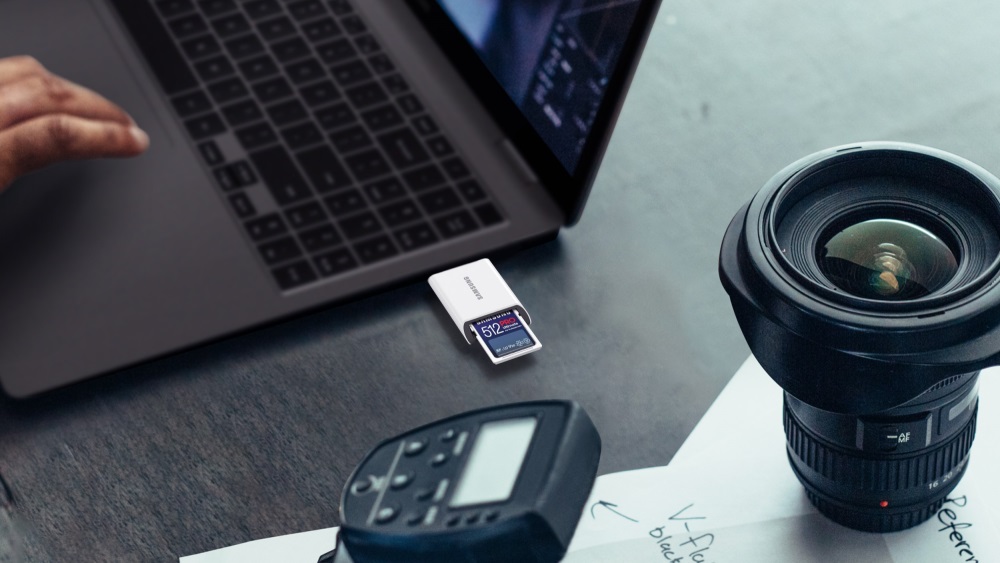 These products are offered in both microSD and full-size SD formats, utilizing the UHS-I interface to provide impressive read and write speeds of up to 200MB/s and 130MB/s respectively.
Well-equipped to handle demanding tasks like recording in 4K resolution or capturing high-frame-rate FHD videos, they are blessed with Video Speed Class 30 (V30) and Application Performance Class 2 (A2) certification for great random IOPS performance as well.
Additionally, they come with features such as an Error Correction Code (ECC) engine and multi-proof protection, powered by a highly efficient 28nm controller. The doubling of capacity in the Low-Density Parity Check (LDPC) engine extends the lifespan of these products through numerous write-and-erase cycles.
In terms of physical durability, they can withstand being submerged in water for up to 72 hours at a depth of 2 meters and endure drops from heights of up to 5 meters without any issues. Shock protection is quite robust too as it is capable of handling shock as large as 1,500g.
When it comes to temperature tolerance, they can operate smoothly within a range of -25°C to 85°C, ensuring usability in extreme weather conditions.
Price and Availability
Singaporeans may start grabbing one of the Samsung PRO Ultimate microSD cards starting September 18 on the official web store as well as authorized dealers across online and offline platforms at the following price while the SD card counterparts are still in the TBA phase.
128GB @ $30
256GB @ $53
512GB @ $106