G.SKILL has introduced an exciting new line of Trident Z5 Neo RGB series RAM kits specifically optimized for AMD enthusiasts.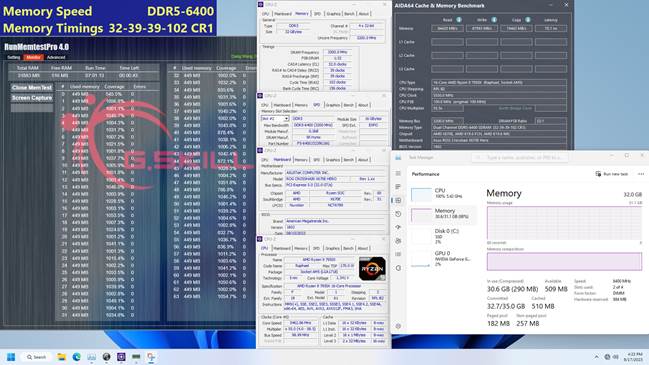 The G.SKILL Trident Z5 Neo RGB AMD kits are designed for users who own and run AMD's X670 motherboard and AGESA 1.0.0.7c BIOS updates, along with the latest Ryzen 7000 series CPU. These kits are available in 2x16GB or 2x24GB configurations, providing a total memory capacity of either 32GB or 48GB, running at DDR5-6400 with timings of CL32-39-39.
These specifications have been verified through testing with a combination of the Ryzen 9 7950X CPU and ASUS ROG CROSSHAIR X670E HERO motherboard with the 1602 BIOS update. It's worth noting that individual results may vary, but these kits are indeed legitimate and ready for shipping.
Moreover, all of these kits are AMD EXPO-ready, meaning they can be easily overclocked with the push of a button.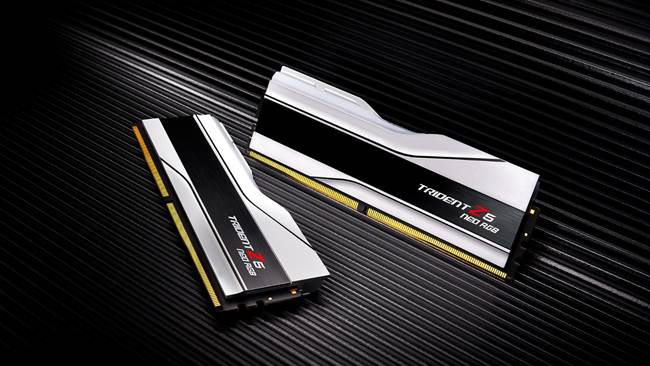 To mark the launch, G.SKILL is also introducing a fresh white version of the Trident Z5 Neo RGB series. These kits feature a white color scheme with a black brushed aluminum strip in the center, creating an appealing visual contrast.
You can expect these products to become available globally through authorized distribution partners starting this month.