You're in for something nice if you're looking to fix up a new workstation rig as V-COLOR just announced its registered DIMM offerings.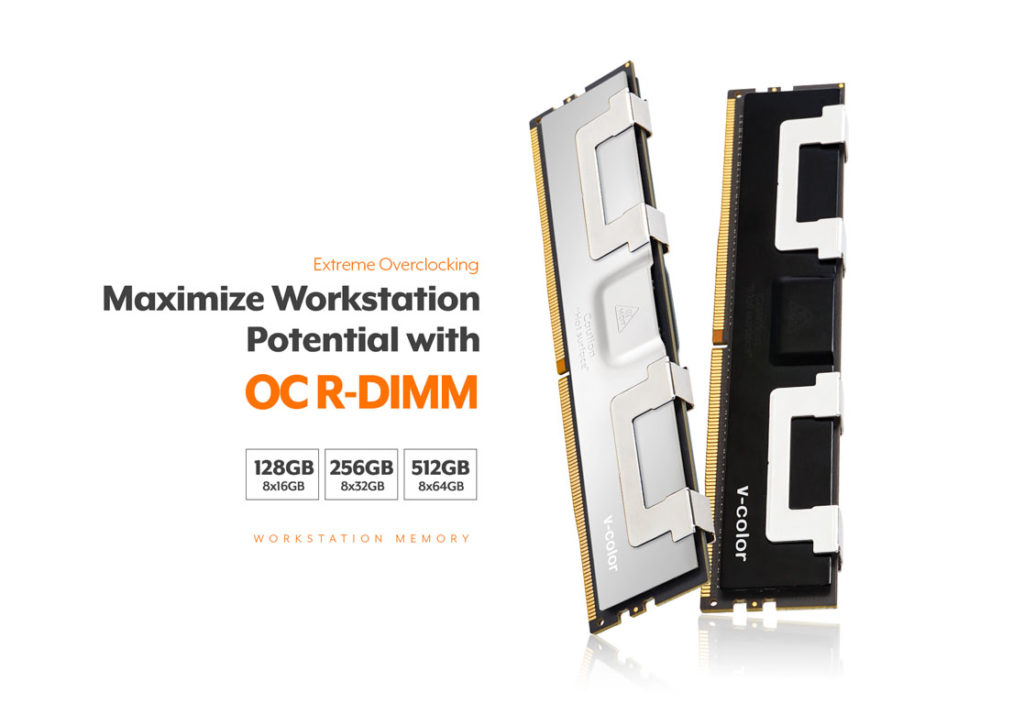 These RAM modules, labeled as DDR5 OC R-DIMMs, have been meticulously crafted to host substantial memory capacities while maintaining a significantly elevated operating frequency. They have been specifically optimized for compatibility with Intel's W790 motherboards, which support the latest unlocked Intel Xeon W-2400X or W-3400X series processors.
These memory modules seamlessly integrate with Intel XMP 3.0, ensuring that you can effortlessly enhance your system's performance with just a few straightforward adjustments. This streamlined process allows you to tap into the full potential of octo-channel memory configuration.
To provide a tangible example of their capabilities, you may take some reference attained by V-COLOR using an Intel Xeon W9-3495X processor and an ASUS Pro WS W790E-SAGE SE motherboard:
128GB (8x16GB) of DDR5-6800 memory operating at CL34-46-46-92 timings
256GB (8x32GB) of DDR5-6400 memory operating at CL32-38-38-96 timings
256GB (4x64GB) of DDR5-6000 memory operating at CL32-38-38-96 timings
Every kit has been rigorously tested to ensure it consistently performs at its rated specifications. Additionally, these kits come equipped with custom heatsinks, which not only aid in superior thermal management but also enhance the modules' overall longevity, making them well-suited for prolonged usage under demanding workloads.