PCIe 4.0 was only introduced a few years ago, and before we know it, PCIe 5.0 support was already featured in the latest AMD's AM5 and Intel's LGA 1700 motherboards last year. Interestingly, PC components manufacturers, particularly SSD manufacturers, had to play the catch up game, as none of them had a working PCIe 5.0 SSD out in the market then.
Today, we are starting to see a couple of PCIe 5.0 based SSDs released onto the market, such as the ones from AORUS, Crucial and Seagate. We've got our hands on the latest Seagate FireCuda 540 M.2 PCIe Gen5 x4 NVMe SSD to understand the behaviours of a Gen5 SSD, and if it is actually worth splurging on one.
The Seagate FireCuda 540
The Seagate FireCuda 540 looks just like any other M.2 SSDs in the market. Unlike what other vendors have done, Seagate has intentionally left out a heatsink on this product, understanding that most motherboard manufacturers would have included it on their motherboards on the Gen5 slots. This could give them an edge when it comes to the overall cost and selling price of the product.
There are two capacities available for this model – 1TB and 2TB. The 2TB drive, which we have for review today, is rated to be able to reach a sequential read and write speed of 10GB/s, which seems extremely impressive, and definitely a bump up from what you would expected from a PCIe Gen4 SSD.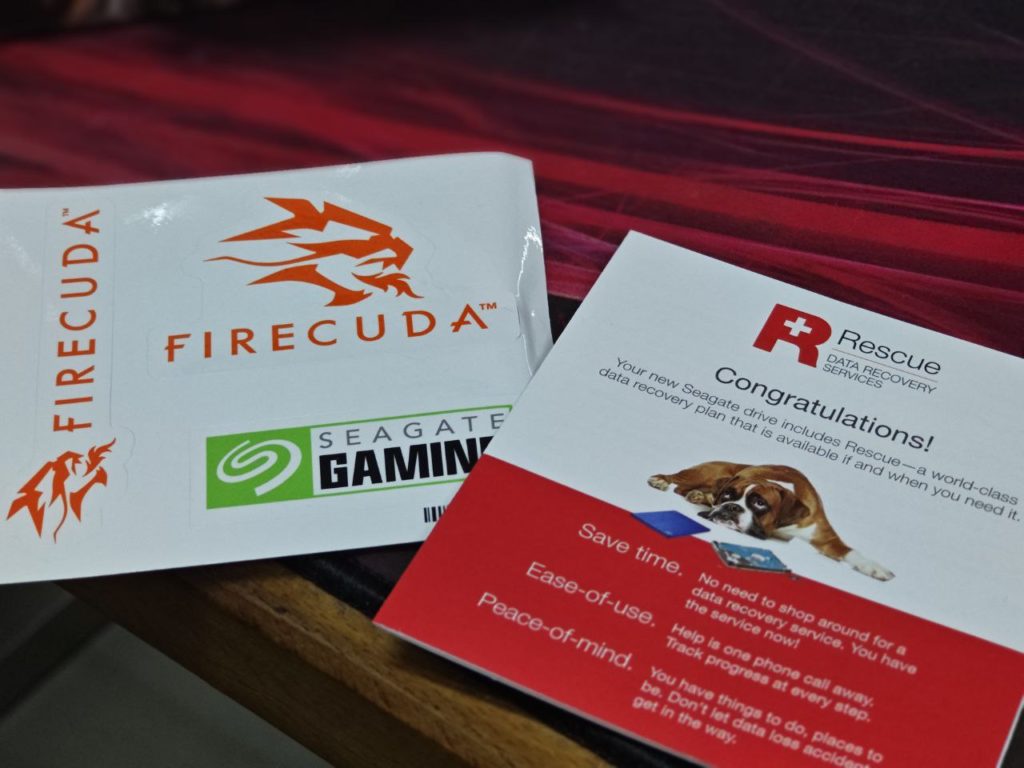 Inside the package, Seagate has also included some stickers for you to boasts your new loots, as well as the "Rescue" data recovery plan.
Testing Methodology and Setup
Specifications

CPU
AMD Ryzen 9 7900
RAM
G.Skill Trident Z5 5600MHz 32 GB Kit
Main Storage
Kioxia Experia M.2 500GB (OS)Seagate FireCuda 540 2TB
GPU
NVIDIA RTX 3080Ti (Reference)
Motherboard

ASUS ROG STRIX X670E-E Gaming WIFI

CPU Cooler
MasterLiquid PL360 Flux CPU Liquid Cooler
PSU
Cooler MasterXG850 Platinum Full Modular 850W PSU
OS
Windows 11
We are going to put the Seagate FireCuda 540 2TB up with some of the fastest Gen4 SSDs in the market to understand the performance difference between the two generations of products. This would leave us with a clear understanding if the investment on a new Gen5 SSD is actually worth it.
For synthetic benchmarks, we will put the drive to test with CrystalDiskMark and ATTO Disk Bench. For a real world simulated test, we are going to use the PC Mark 10 Storage Full Drive benchmark. This should be a good mix of the different types of test.
Performance Results







Temperatures
At rest, the Seagate FireCuda 540 was resting at about 52 degree Celsius. It's considerably high, judging that there wasn't a lot of load on it. After running a some initial tests, we realized that we had to repeat our benchmark several times, because we saw signs of thermal throttling from the SSD.
Initially, we did not place a heat sink on the Seagate FireCuda 540 2TB drive at all. In that configuration, none of the benchmark tests could be completed.

Understanding that thermal throttling could be an issue, we placed the motherboard's SSD heatsink back onto the drive. This allowed us to complete the benchmark tests, but the results seemed off when the tests ran for a prolonged period. We also saw that temperatures went up to 80 degree Celsius, before dipping and raising up to 80 again. This means that the drive was thermal throttling.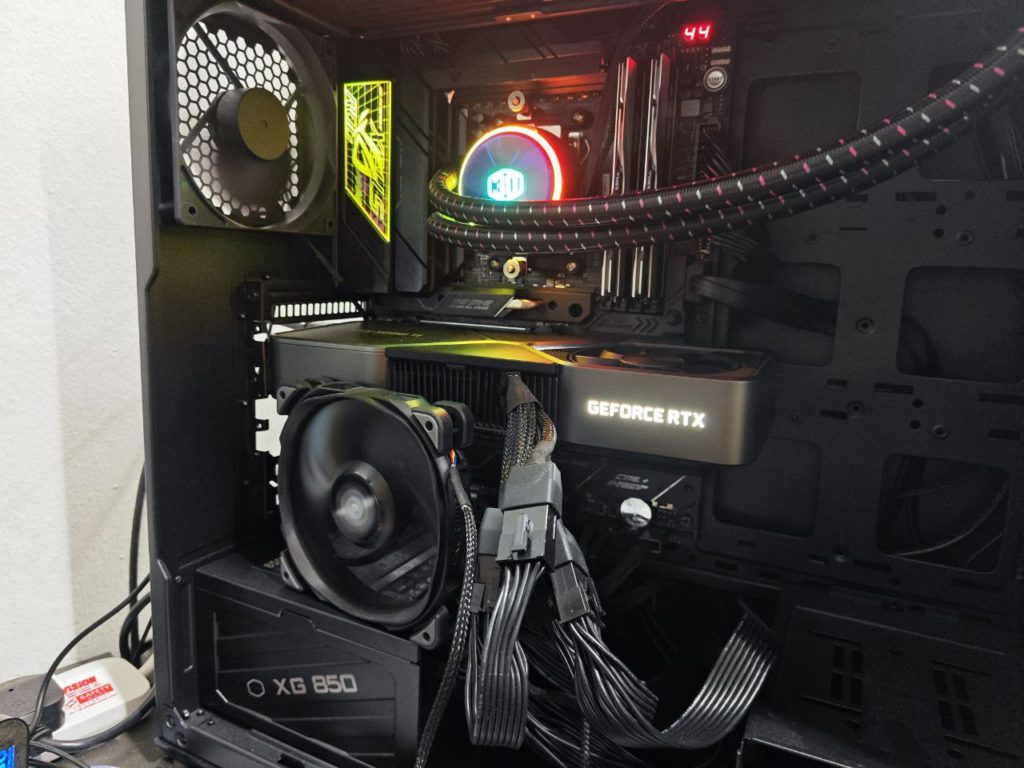 To better cool the SSD, we had to direct a 120mm fan directly onto the SSD drive. Only then, all tests could be completed without any thermal throttling, with a recorded maximum temperature of 73 degree Celsius.
Conclusion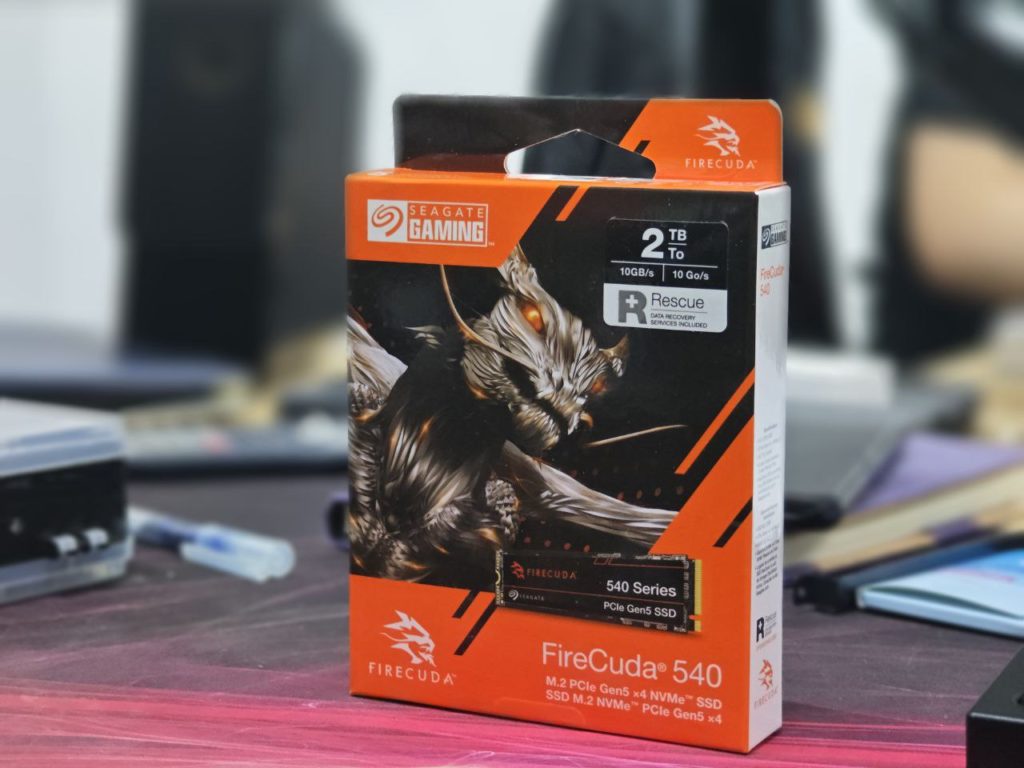 Undoubtedly, the Seagate FireCuda 540 M.2 Gen5 SSD is fast. In fact, it's the fastest SSD we've tested till date. It smothers every other PCIe Gen4 SSDs on the market with sheer raw performance, and is certainly the at the pinnacle of SSD technologies.
However, when considering sensibility and practicality, we would have to ask ourselves if this performance boost is actually significant in real world usage. In fact, most users probably wouldn't notice much difference between a PC running on a Gen4 SSD and a Gen5 SSD. Only specific usage, such as loading of large game files, or transferring large files between two Gen5 SSDs, would you actually see some noticeable differences in terms of transfer speeds.
Also, you must be aware of the requirements of cooling the FireCuda 540, as it may get quite hot and could cause system instability due to it thermal throttling. You must provide a heatsink for this drive, and it is preferred to consider adopting an optimal airflow within your PC case to make sure that this drive works in its full performance.
Given the premium price tag that comes with Gen5 SSDs, it makes more sense to stay with a Gen4 SSD today. However, if you are looking for a no compromise setup and only the best of the best, the Seagate FireCuda 540 M.2 PCIe Gen5 x4 NVMe 2TB SSD is the drive to consider.
You can buy the Seagate FireCuda 540 at $285 for 1TB or $469 for 2TB over at Seagate's official Shopee and Lazada stores.