FiiTii has unveiled its latest earbuds, the HiFiDots, after an extensive two-year research and development process. With a powerful combination of a 10mm dynamic driver and two balanced armatures, the HiFiDots appear poised to deliver exceptional sound quality. But do they live up to FiiTii's claims? Let's find out.
Technical Specifications
Frequency response
20 to 40,000 Hz
Driver
2 Balanced Armature + 10mm Dynamic driver
Battery life
Up to 6.0 hours per full charge,
30 hours in charging case
Weight
Earbuds: 4.2g each
Charging Case: 98g
Bluetooth
5.3
Water resistance
IPX7
Controls
Touch
Charging
USB-C
What's in the box?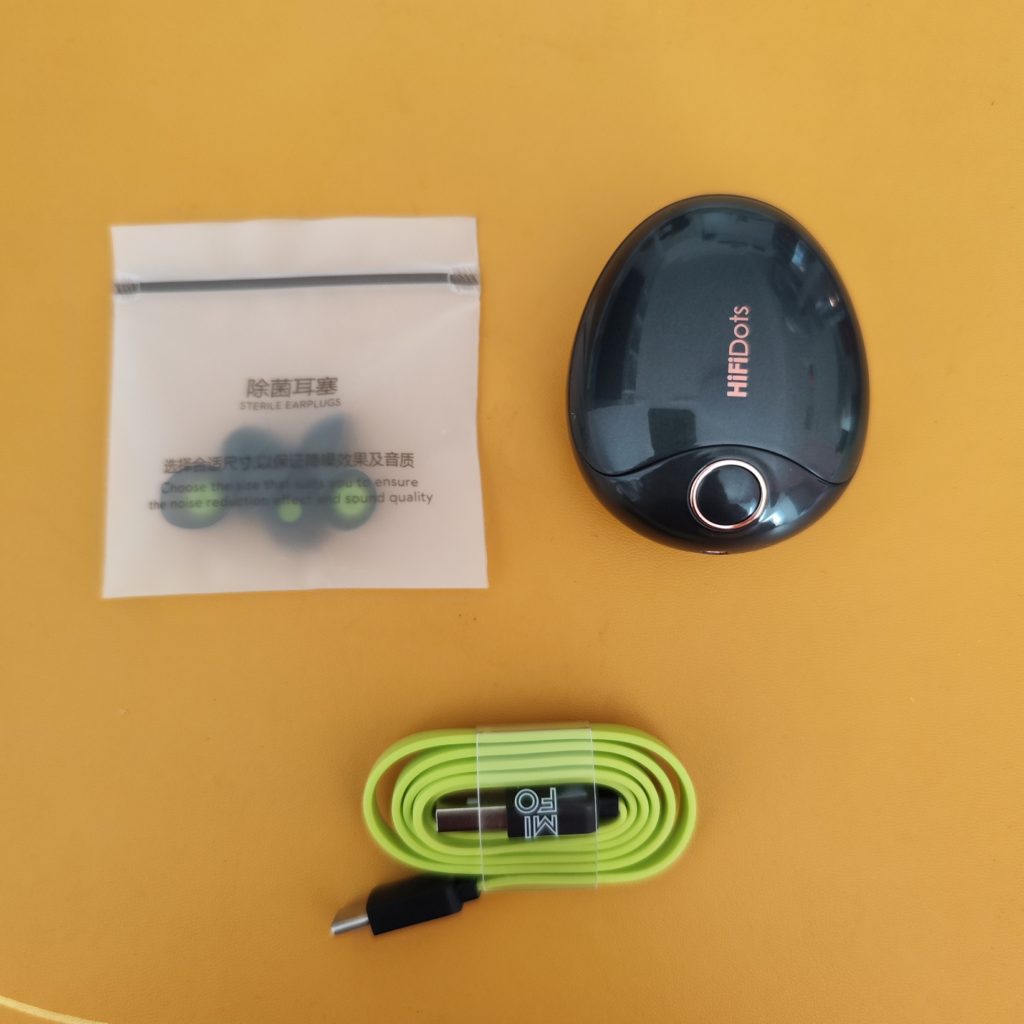 Here's a look at what you'll find with your purchase:
FiiTii HiFiDots ANC Earbuds
Charging case
USB-A to USB-C cable
User manual
Ear tips – XS, S, M, L
Design and build
The FiiTii HiFiDots are available in two striking colors: black and green. I tested the black model. Through the unboxing process, it was evident that FiiTii aimed to create their flagship, most premium offering to date.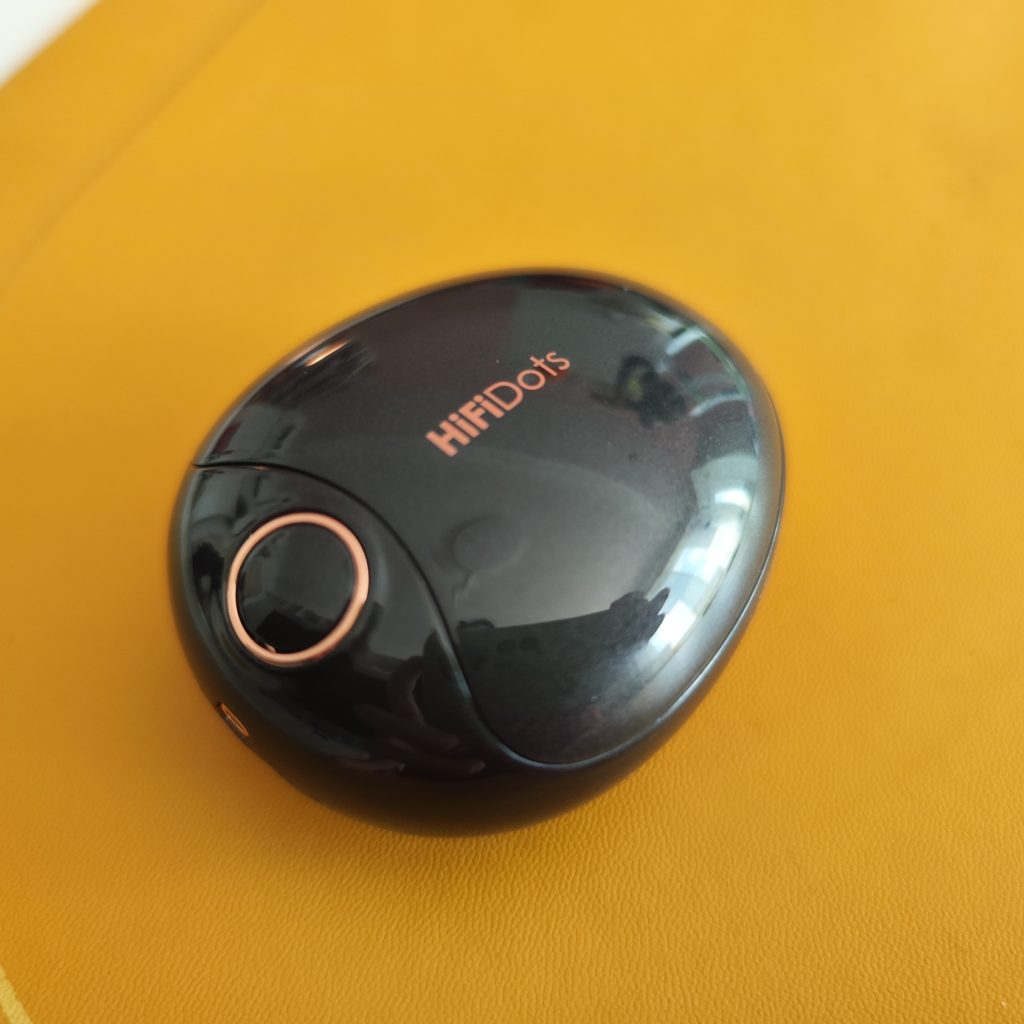 The all-metal case exudes elegance with its graceful curves, but it's undeniably weighty at 98g. Clearly, FiiTii made a bold choice, prioritizing aesthetics over practicality.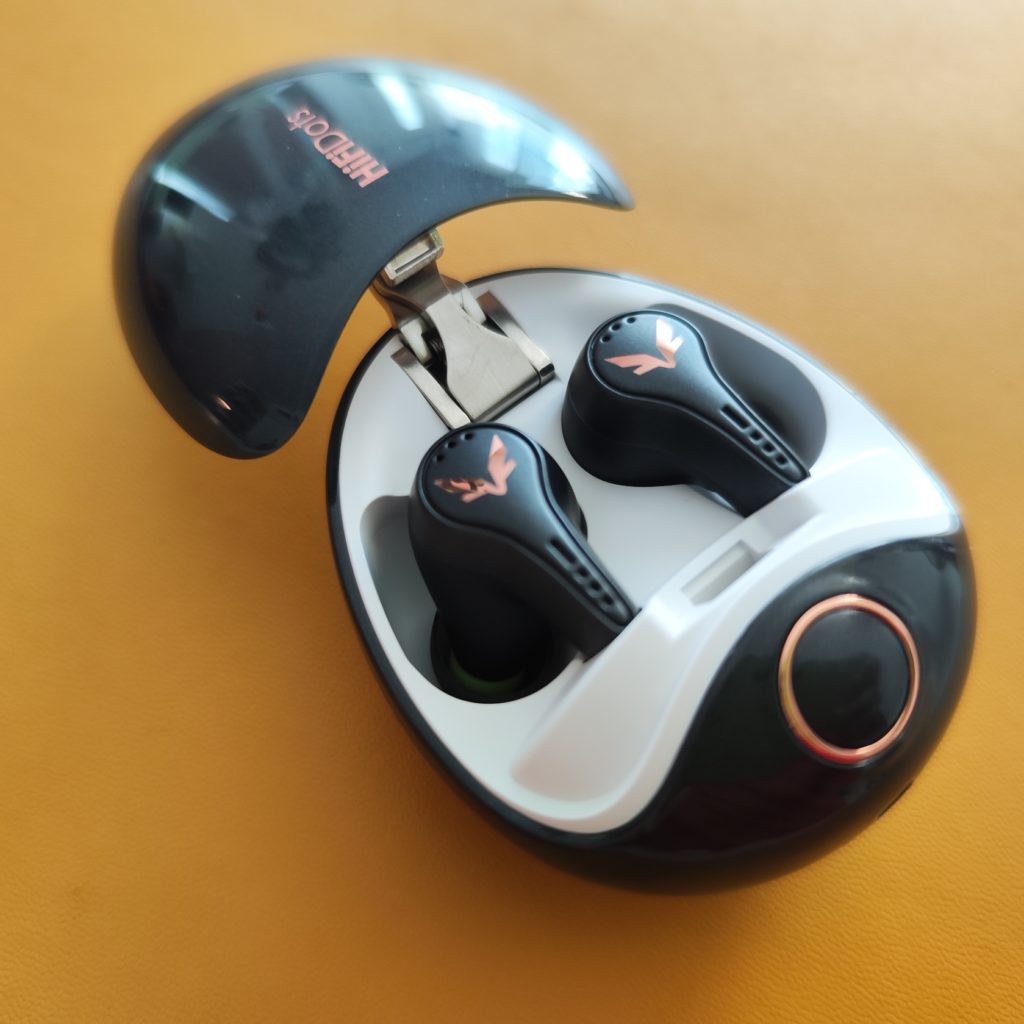 Opening the case, a button in the middle allows access to the HiFiDots earbuds, which rest vertically inside. Though removing the earbuds can be a bit awkward, FiiTii provides a guide to master the process efficiently. Yet again, a design decision that seems to favor style over ease of use.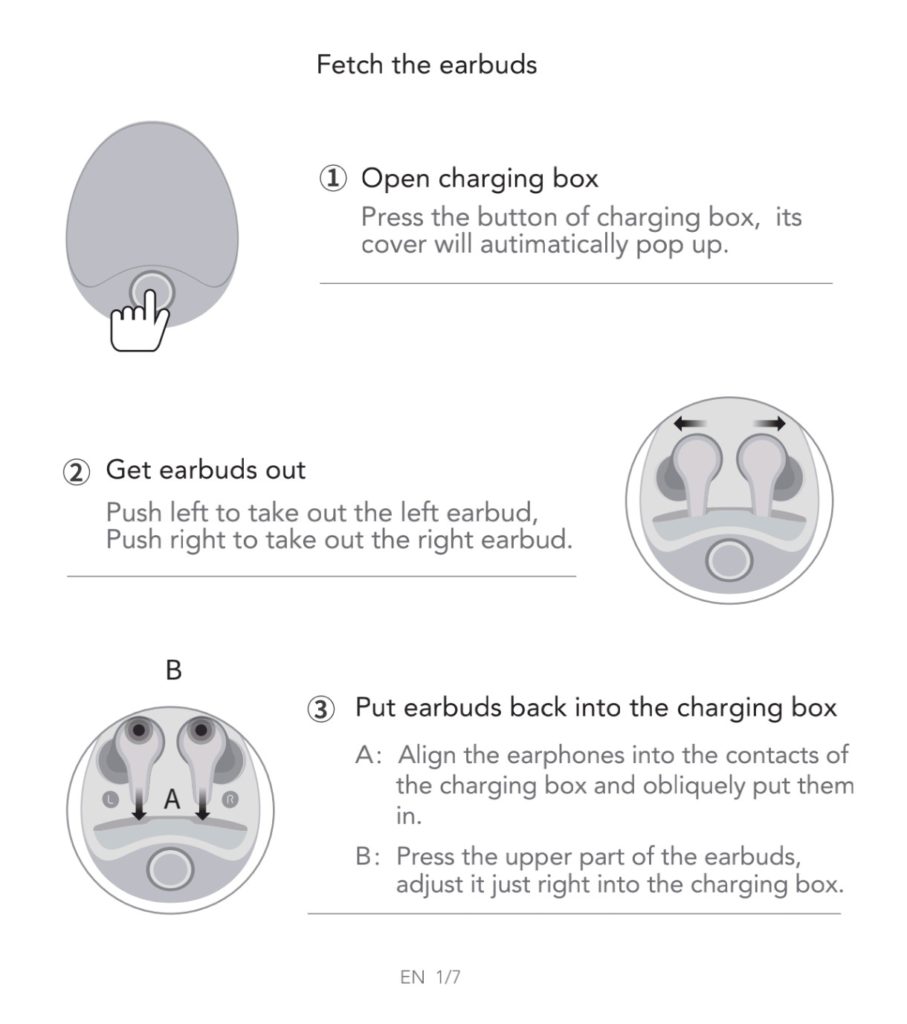 Despite their small footprint and accompanying stem, the earbuds are impressively sleek, featuring a smooth matte finish made from plastic.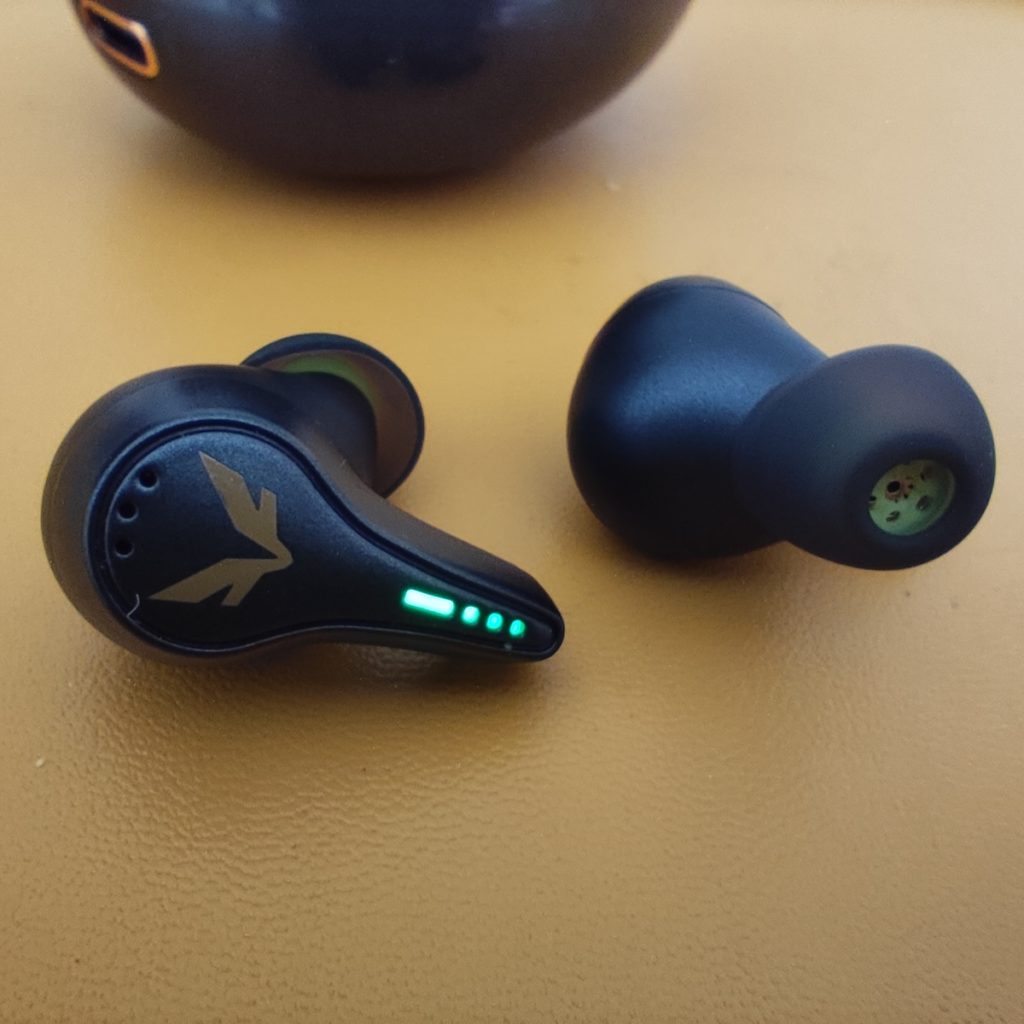 The perimeter of the earbud's face houses small LED lights, which can create captivating lighting effects if configured through the app.
Controls and App
The HiFiDots boast touch controls that offer a comprehensive range of functionalities. From controlling playback to seamlessly switching between ANC and Transparency modes, and even answering calls, the touch controls provide a convenient and user-friendly experience. For a quick reference, you can find a summary of the button controls in the accompanying image.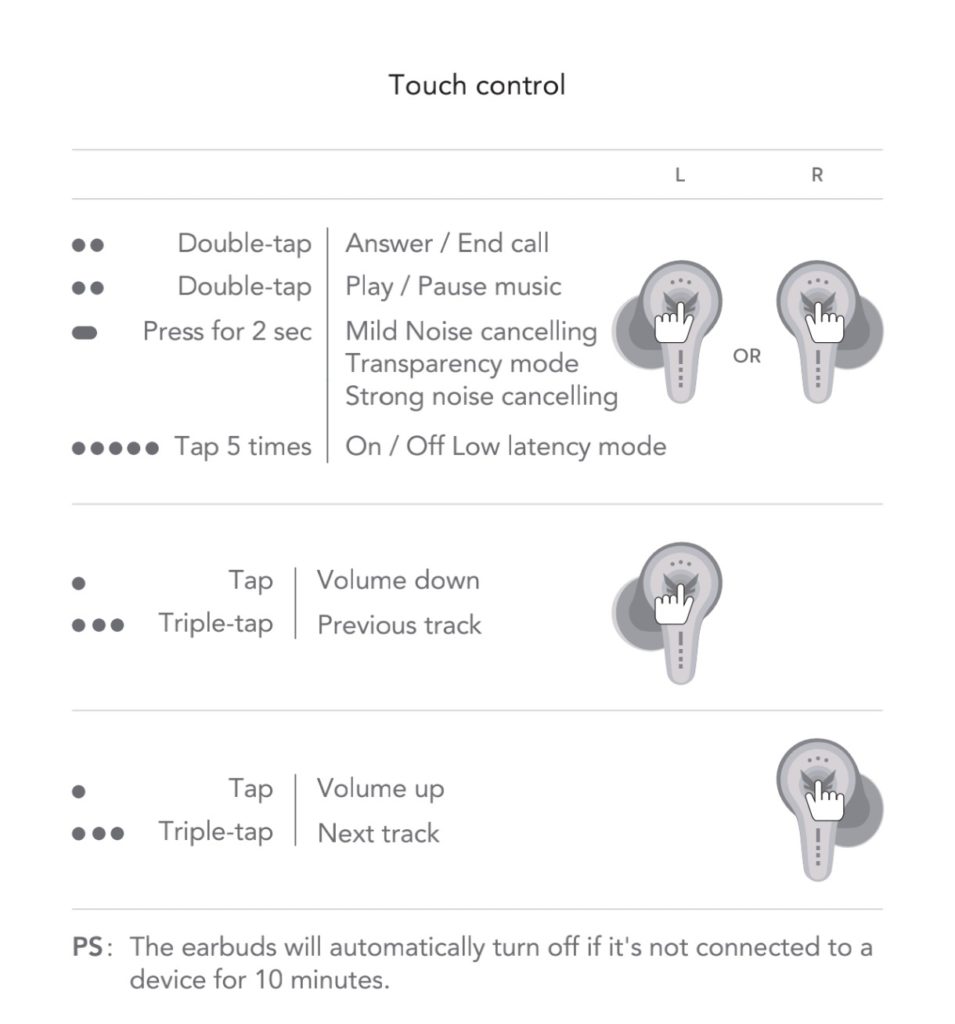 To further enhance your experience, the FiiTii companion app provides some customization options, albeit limited, for key assignment. You can choose from two options, with one typically dedicated to volume control.
The app's standout feature is the custom EQ function, which allows you to fine-tune the sound profile according to your preferences.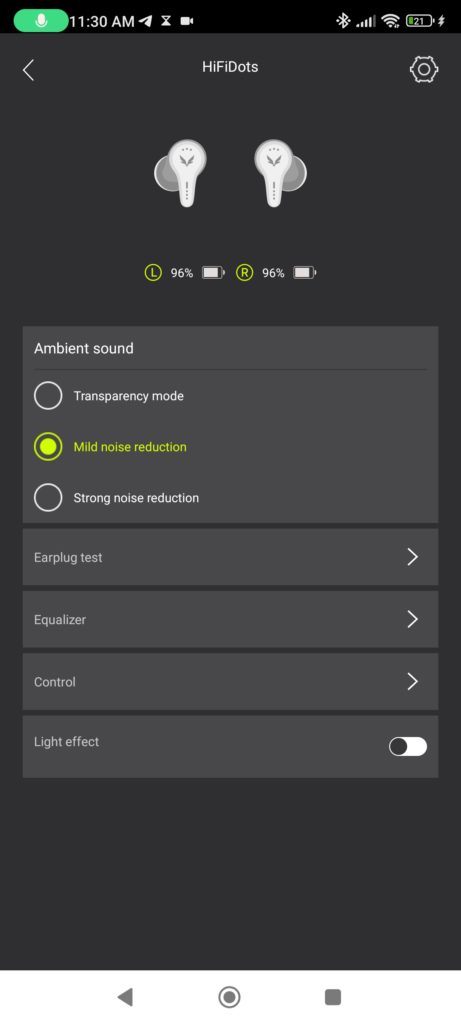 Additionally, for those who enjoy some visual flair, the app offers a lighting effect option, lighting up the earbuds in sync with your music.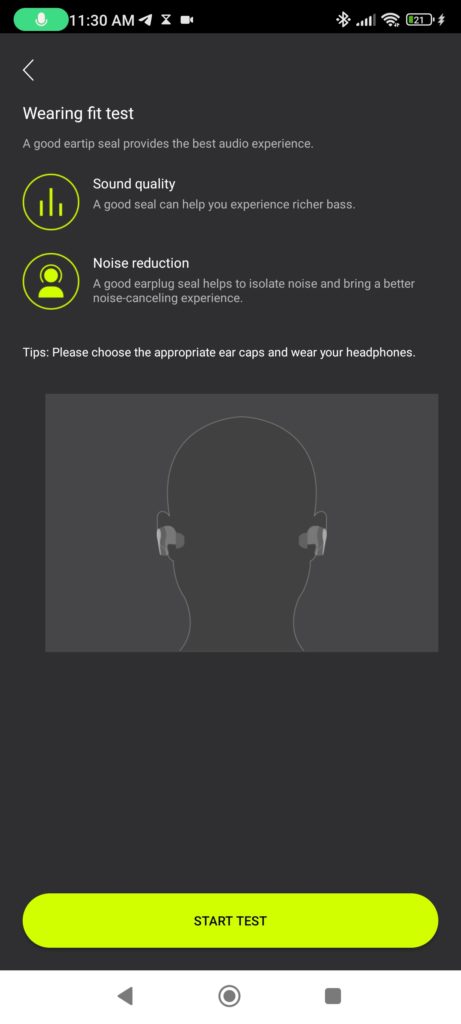 For the perfect fit, the app also includes a Fit test, helping you determine if you have achieved an optimal seal for maximum comfort and audio performance. There's another convenient feature that allows you to set a time off alarm to turn the earbuds off after a set amount of time.
Overall, the HiFiDots offer a plethora of features and customization options through their companion app, making them a versatile and satisfying choice for true wireless earbuds enthusiasts.
Comfort and fit
FiiTii thoughtfully included four sizes of ear tips. Once I managed to find a good seal, wearing the HiFiDots was a breeze. Weighing just 4.2 grams, the earbuds are incredibly light, and I hardly feel them when they're in my ears, making them perfect for extended use. The compact size of the HiFiDots also ensures they stay securely in place, even with the stem design.
Sound quality
At the heart of these earbuds lies the powerful combination of Snapdragon Sound Technology and Qualcomm aptX Lossless. Fiitii proudly asserts that users can indulge in 44.1kHz, 16-bit CD-quality lossless audio over Bluetooth, providing unrivaled high-fidelity access. Notably, these earbuds have the capability to handle and transmit CD-level files, ensuring an authentic and genuine lossless audio experience.
In our testing, the HiFiDots boast a well-balanced sound signature that manages to keep the listening experience exciting and enjoyable. The bass department exhibits a cohesive tuning, resulting in a deep thump and impactful punch without any sense of bloating.
Moving on to the mids, they shine with impressive detail and a touch of warmth, contributing to a smooth and captivating delivery of vocals. Similar to the bass and mids, the treble is well-controlled and only elevates when demanded by the music, ensuring a harmonious and pleasant listening experience.
ANC performance
When switching between the various sound modes of the HiFiDots, you'll notice familiar audio cues akin to those used in other flagships like Airpods Pro. While the HiFiDots may not be the best at eliminating higher frequency noises, they excel in covering up low-end noises like engine rumble and environmental buzz.
Microphone performance
Calls sound okay on the HiFiDots. While vocal reproduction manages to avoid sounding thin, it does give a sense of being distant. When faced with background noise, the microphone starts to struggle in maintaining clear and prominent voice transmission. In quieter settings, the HiFiDots managed to offer decent optimal call quality.
Battery life
With the HiFiDots, you can enjoy up to 6 hours of continuous listening on a single charge, which is in line with the expected standard for earbuds of this size. The charging case provides an impressive total of 30 hours of playback. During my testing, I used the HiFiDots for over 1 week before needing to recharge the case, which is quite commendable.
That said, the earbuds do not support wireless charging, which is a miss. But the quick charge feature is quite handy; just a 10-minute charge will give you a whopping 100 minutes of additional listening time, perfect for those moments when you need a quick top-up on the go.
Pricing and availability
The FiiTii HiFiDots are available here at $199.99 USD.
Verdict
If you're someone who takes calls in noisy environments, the FiiTii HiFiDots, with its built-in microphones, might not be the best option for you.
That said, the earbuds offer an impressive audio experience with excellent sound quality, thanks to their triple-driver design. The active noise-cancelling (ANC) feature works exceptionally well, providing a distraction-free listening experience.
Moreover, the HiFiDots support app customization, allowing you to fine-tune the sound with EQ adjustments and other features, enhancing your overall listening experience.
For music enthusiasts seeking TWS earbuds with outstanding audio performance, the FiiTii HiFiDots are a solid choice. Just be mindful of the limitations in call quality.