The SIGGRAPH keynote by NVIDIA covered things about the Omniverse, OpenUSD, and AI-related topics but let's not forget their core business – GPUs.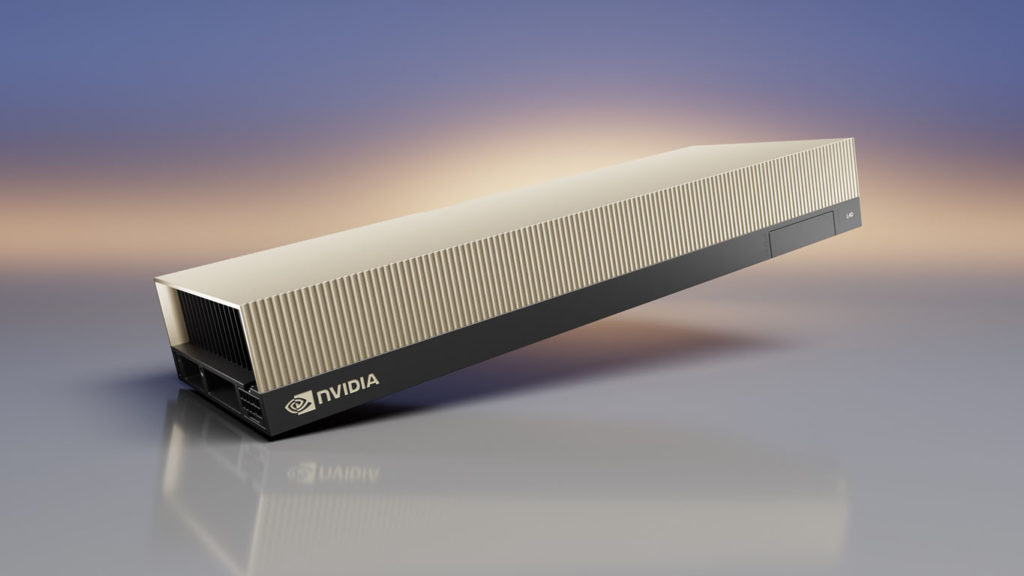 To begin, let's examine the new king of the hill – the NVIDIA L40S. Crafted specifically for NVIDIA OVX servers, this graphics card stands as a robust solution for data centers, adept at handling myriad complex applications. These applications span AI training, inferencing, intricate 3D designs, visualizations, video processing, and more.
Each L40S card features 48GB of memory, constructed on the Ada Lovelace architecture, incorporating 4th Gen Tensor Cores and FP8 Transformer Engine, generating an impressive 1.45 Petaflops of tensor processing power. Remarkably, NVIDIA OVX systems can host up to 8 of these cards per server.
In comparison to the older A100 model, the L40S boasts up to a 20% enhancement in generative AI inference performance, while training performance scales by up to 70%.
Simultaneously, the inclusion of 142 3rd-gen RT cores results in a cumulative ray-tracing performance of 212 Teraflops. This advancement particularly benefits artists across various sectors seeking photorealistic outputs.
Computational prowess reaches new heights thanks to the remarkable 18176 CUDA cores, providing an advantage of up to 5 times higher FP32 performance in comparison to the preceding A100 model.
Enterprises that adopt the L40S can immediately leverage NVIDIA AI Enterprise software. For those seeking cloud-based solutions, CoreWeave becomes a prominent option. Omniverse Cloud also extends its support to NVIDIA OVX systems, offering an elevated level of AI pipeline and workload processing power.
The release date for the L40S is set for the upcoming fall season.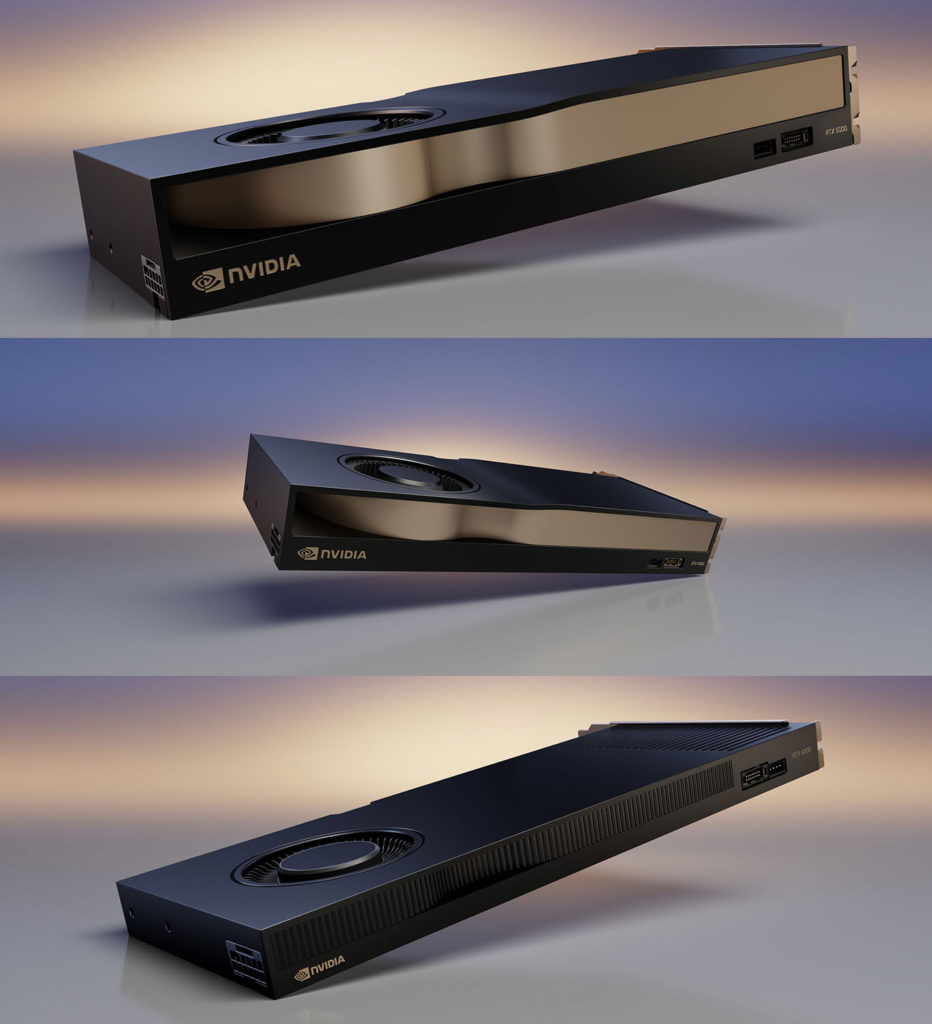 Moving on, for privately-owned businesses in search of industrial-grade graphics cards, the Ada Generation GPUs welcome three new members: RTX 5000, RTX 4500, and RTX 4000. These GPUs are endowed with GDDR6 VRAM at 32GB, 24GB, and 20GB, respectively.
Additionally, they feature error-correction capabilities and incorporate signature Ada Lovelace attributes, including 4th-Gen Tensor Cores, 3rd-Gen RT Cores, and DLSS 3.
These GPUs can be obtained individually, offering users the flexibility to customize their systems according to their specific requirements.
For those desiring a comprehensive solution, and perhaps seeking enhanced performance, OEM partners like HP, Lenovo, and BOXX are poised to offer systems housing RTX 6000 GPUs. These systems will come pre-installed with NVIDIA AI Enterprise and Omniverse Enterprise, facilitating seamless plug-and-play deployments.
In terms of availability, the RTX 5000 is currently accessible for purchase in the market, while the RTX 4500, RTX 4000, and RTX 6000-equipped systems are scheduled to launch in the forthcoming months.