Roborock Malaysia has introduced the latest Q Revo robot vacuum cleaner that is a bit different than the now "one batch old" S8 series. Let's delve into its features.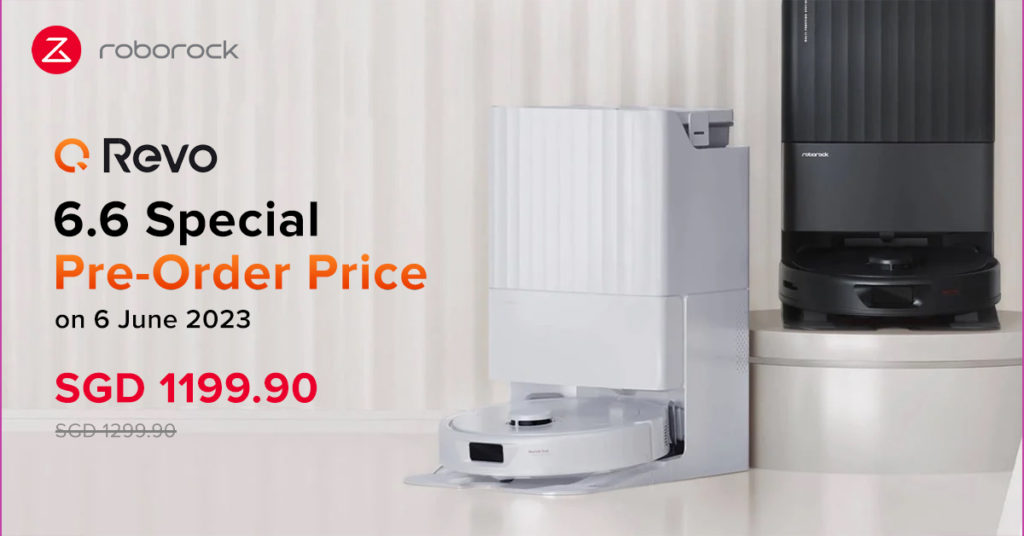 Unlike the signature VibraRise system, the Q Revo utilizes a new mopping system known as the Dual Spinning Mop System. This innovative system cleans the floor at an impressive speed of 200 RPM, while also offering automatic mop lifting of up to 7mm for thorough and streak-free cleaning.
It also comes bundled with a newly designed multifunctional dock that takes care of self-emptying, self-refilling, mop washing with drying, and fast charging, fully automatic.
Equipped with a powerful suction force of up to 5,500Pa, the Q Revo combines an all-rubber brush and Reactive Tech Obstacle Avoidance technology to minimize the risk of hair tangles and collisions with obstacles on various floor surfaces.
As always, the Roborock app provides a wide range of parameters to enhance its functionality, including o-Go Zones, Quick Mapping, Custom Cleaning Schedules, Multi-Level Mapping, 3D Mapping, and more.
Moreover, newly added features like Deep Carpet Cleaning, Clean Along Floor Direction, and Smart Suggestion for No-Go Zones provide more customization and flexibility no matter which household it's serving.
Price and Availability
Customers can now pre-order the new Roborock Q Revo exclusively on June 6 through the official Shopee and Lazada stores at a price of $1199.90.
Additionally, other models are available with their own attractive offers: the S8 Pro Ultra priced at SGD1,699.90, the S8 at SGD739.90, the Dyad Pro at SGD599.90, and the Q7 Max at SGD499.90.