MSI had a blast displaying and showcasing their latest and greatest with some of them being straight-up funky over at COMPUTEX 2023. Let's go through briefly what's over there.

First are the Prestige 16 and Commercial 14 laptops. The former takes home the Red Dot Product Design 2023 award thanks to its revamped magnesium-aluminum alloy chassis making it durable yet light and thin. Equipped with the latest computing parts and dedicated GPU, the light and thin market will always make a spot for this.
On the other hand, the Commercial 14 packs a high level of security protection for enterprise use. With an optional NFC or card reader for those who need it, multiple layers of IDing can be set up. The use of PCR plastics also made the product more attractive to those who like to contribute to the environment through purchases.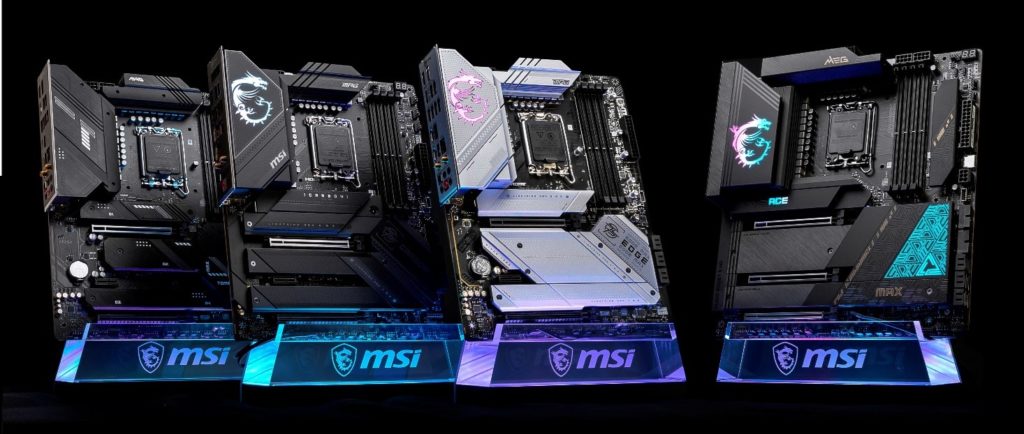 For the motherboard, MSI introduced a brand new Z790 lineup for those looking for the absolute best. Known as the Z790 MAX series, these boards will come with the new Wi-Fi 7 solution plus even more aesthetic upgrades while the wired department sees the LAN port being upgraded to a 5GbE unit.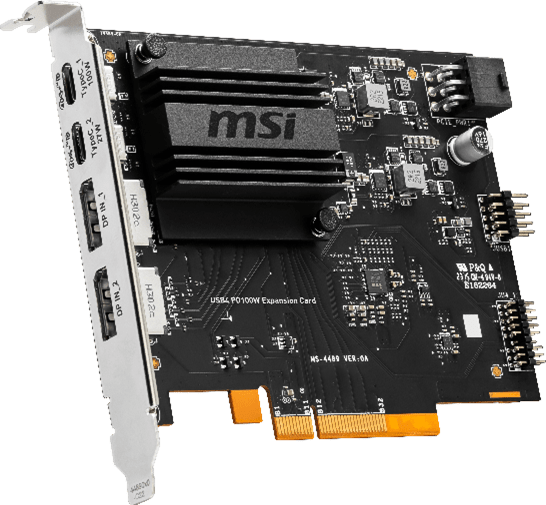 Fancy a high-end add-on card? Well, try this new USB4 PD-supported 100W Expansion card that adds Thunderbolt levels of speed at 40GBps via Type-C port that also supports 100W charging which is great for laptops.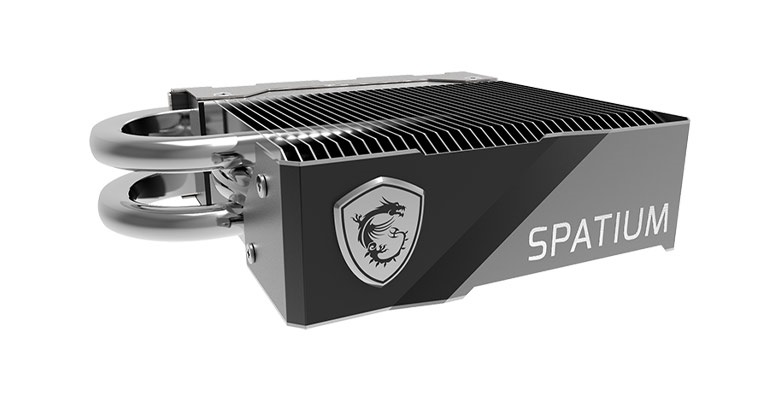 The special "funky" thing mentioned in the beginning is what I refer to as the SPATIUM M570 PRO PCIe 5.0 SSD that can deliver speeds of up to 12GBps reads and 10GBps writes. The "gigantic" cooler (at least for SSD standards) is there to cool off the drive since it is transferring data at such high speed.
With capacities of 1TB, 2TB, and 4TB, only the least sane of users will need something this epic.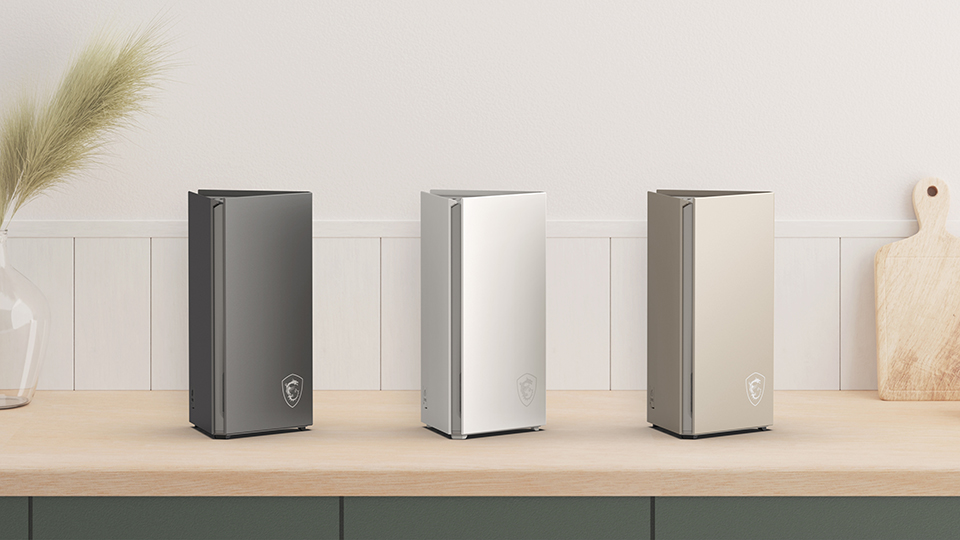 Want an MSI-powered router to round up your setup? Here's the new MRAX60 Mesh system with a unique antenna design and intelligent backhaul network that will extend WiFi coverage to every place within your household.
Capable of transferring up to 6000Mbps of data at once, the setup process is also fairly easy and quick with the MSI Router App while the AI QoS dynamically manages bandwidth. With features like Parental Control and WPA3 encryption, security and ease of use is better than before.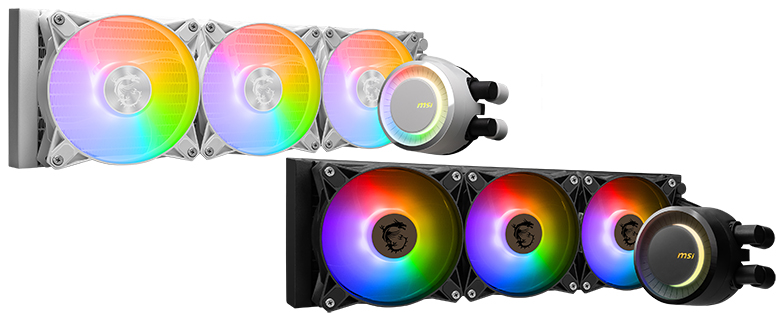 Then you have the MAG CORELIQUID E series AIO CPU cooler using a newly updated cooling system through an enlarged contact area between the water channel and the copper base of the water block for maximized heat dissipation. The 270-degree rotating water block cap design ensures the logo stays and orientates the same.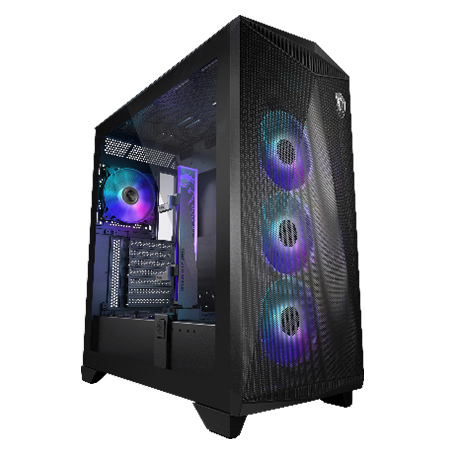 The casing corner sees the showcase of the mid-tower ATX form factor MPG GUNGNIR 300 series chassis built with a one-piece mesh for the front panel. The tall height means it can do dual 360mm AIO liquid cooling to up to twelve 12cm fans for exceptional airflow and cooling.
The patented structure design sees a sliding HDD cage mount, horizontal/vertical push latches PCIe brackets, and omnidirectional GPU support.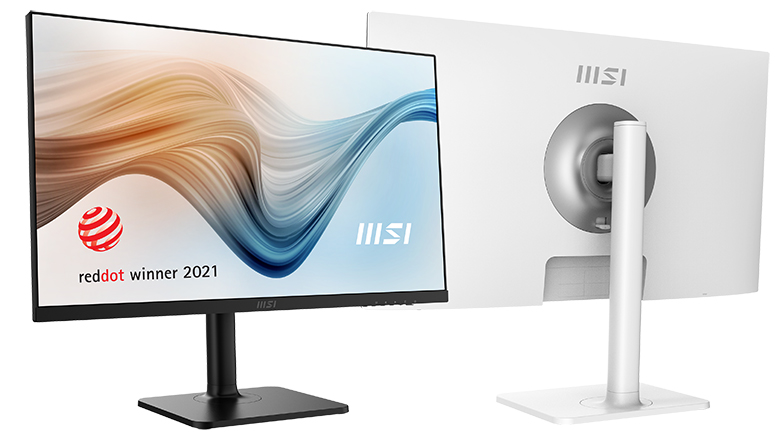 Meanwhile, the Modern MD272QXP takes the spot for business and productivity monitors with its 27-inch offering WQHD 1440 resolution with 100Hz refresh rate and advanced EyesErgo eye-care technology for extensive use.
The ergonomic 4-way adjustable stand is a godsend for people out of the "typical" range of viewing angles since one can tilt, swivel, and pivot as needed.
Aside from the integrated Productivity Intelligence (P.I) giving you tools like KVM and color display adjustment, this monitor basically goes all in for your eyes since it is TUV-certified for Anti-Flicker and Less Blue Light PRO cuts down harmful blue lights without affecting color accuracy.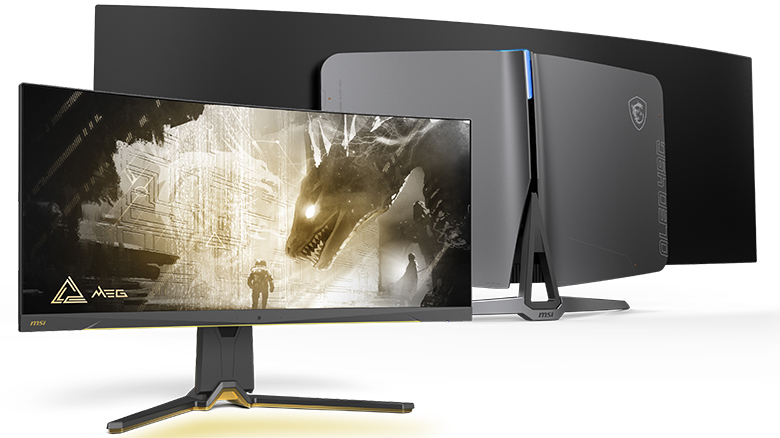 Gamers can look forward to these brand-new QD-OLED displays which are the MEG 342CQD-OLED boasts 0.03 GtG response time and VESA DisplayHDR True Black 400 plus ClearMR 9000 certifications thus earning high praise from the community. Let's not forget it also has KVM and a variety of I/O ports like HDMI 2.1 and USB-C with 65W PD.
On the other hand, the 49-inch 32:9 QD-OLED concept monitor is the true king here with up to 240Hz refresh rate and a series of exclusive features which will make its eventual debut more epic.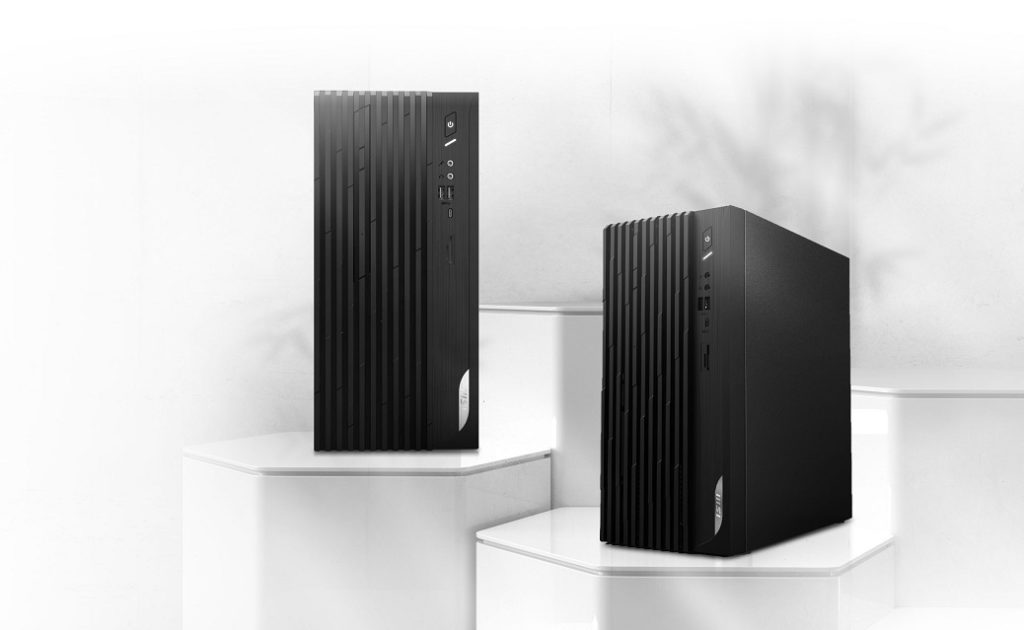 Lastly, there's the PRO DP180 released not long ago equipped with 13th Gen Intel Core CPU and NVIDIA GeForce RTX GPU.
It has a special back I/O as in dual LAN options in 2.5Gb and 1Gb together with Wi-Fi 6E wireless. The USB-C 3.2 Gen 2 and USB-A ports will let businesses hook up different peripherals while the built-in padlock and Kensington lock prevent theft if deployed in a public space.
The exclusive MSI Cloud Center can also be accessible to help personal users backup or download files online to a PC, Android, or iOS device.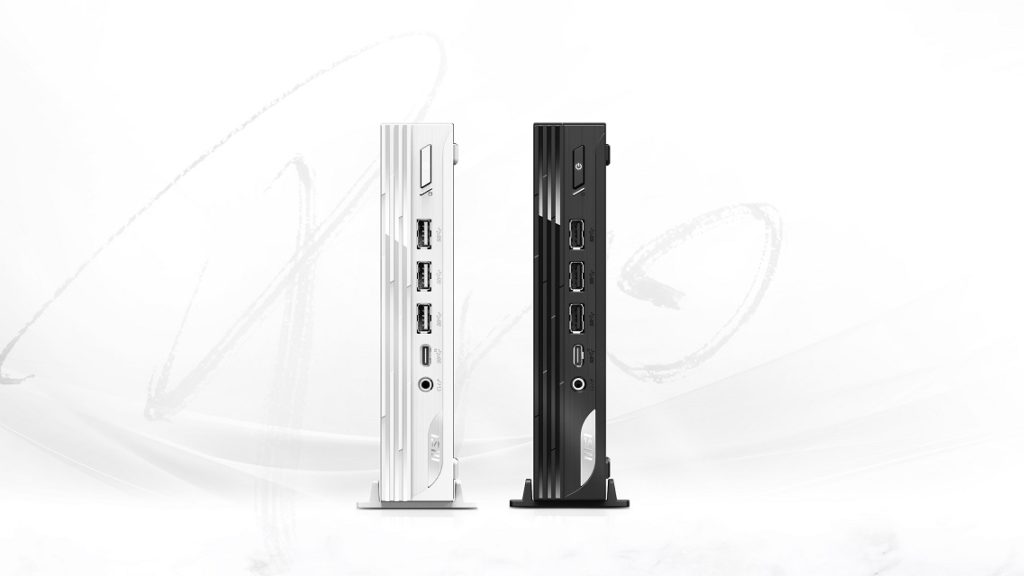 The same can be said for the PRO DP10 13M bringing almost the same processing power in a mini 1.1L form factor. The point of "almost same" is differentiated by the absence of a dedicated GPU therefore, this is a tradeoff between an extremely small size for a "not so powerful" system.
But if it meets one's requirement, the smaller the better!