IoT and ECT equipment provider Kontron has recently revealed the general availability of the 3.5″-SBC-EKL single-board computer offering.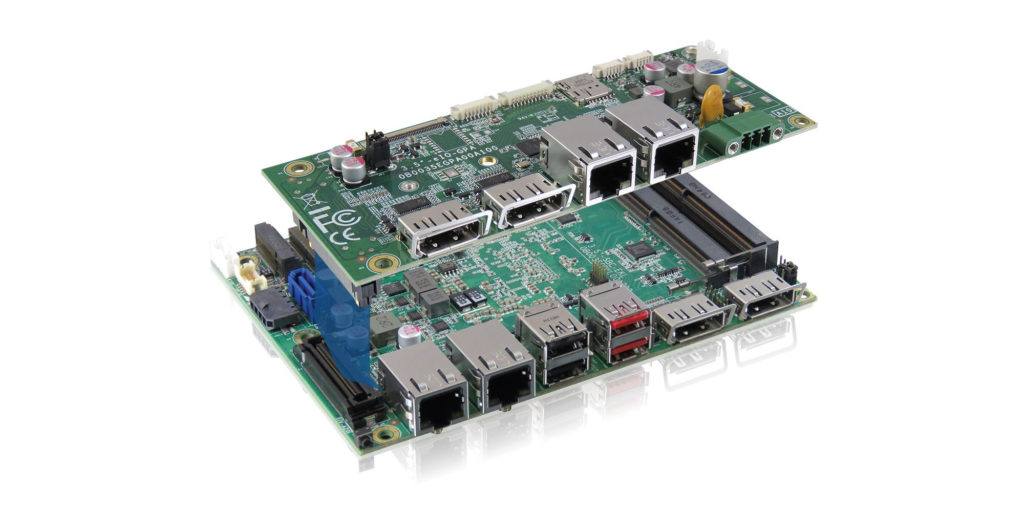 Compared to previous offerings, the 3.5"-SBC-EKL now has up to 2x GPU performance which will benefit AI and computer vision tasks while also having enhanced energy efficiency. The dual 4K60 display supported DisplayPort connector on the back makes it suitable for large-scale visual-based advertising.
It also has 2x 2.5GbE, 4x USB 3.2 Gen 2, and 1x SATA connector for storage. Dual-channel DDR4 SO-DIMM is how it accesses its RAM and on the other hand, selected models support Intel Time Coordinated Computing (TCC) and Time-Sensitive Networking (TSN) for super reliable, low latency Ethernet connection.
The Intel Programmable Services Engine (PSE) utilizes the onboard dedicated ARM Cortex M7 that operates independently and connects directly to two CAN bus interfaces on the board with CAN FD transmission at speeds up to 5 Mb/s with low-powered edge devices like sensors, actuators, and controllers.
If needed, the 3x M.2 expansion slots can take in SSD, WLAN, Bluetooth, WWAN, and other expansion options with Key B, Key E, and Key M interfaces for utmost flexibility.
One may even stack a Kontron 3.5″-eIO series daughterboard to expand I/O ports and functions – something that a single-board computer tends to offer these days.
Curated with industrial standards, the board offers multiple types of protection that mainly comes from the CPU vendor (in this case Intel) like Platform Trust Technology, AES New Instructions, SHA Extension, Secure Key, Boot Guard, and more, not to mention the TPM 2.0 chip too.
Lastly, it can operate from temperature ranges from -40 °C to 85 °C for selected models while the usual ones are set at 0°C to 60 °C.