Kingston has released some high-capacity Server Premier DDR5 memory for the servers and mainframes armed with the best-in-class features.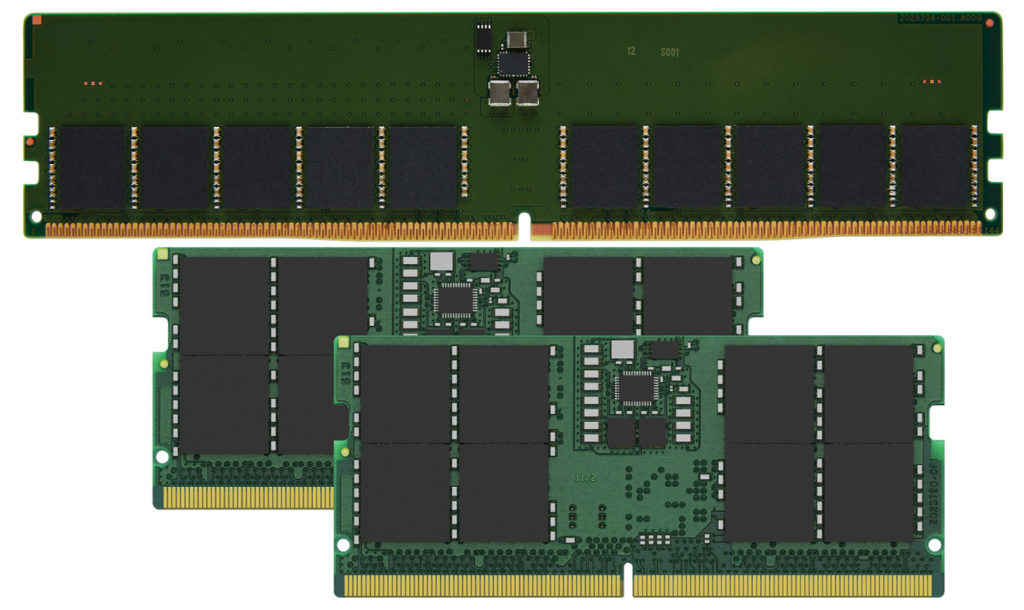 These 16GB and 32GB sticks come in 5600MT/s and 5200MT/s ECC Unbuffered DIMMs and ECC SODIMMs form factors that are fully validated and qualified by leading system manufacturers and motherboard brands.
Featuring a locked Bill of Materials for consistent production, all of them have 90-day Part Change Notifications and 8Q roadmap visibility. Let's not forget the lifetime warranty and full suite of after-service and support.
Interested individuals can reference the following chart and quote your requirements with the local Kingston representative if you want some of it.
| | |
| --- | --- |
| Part Number | Description |
| KSM52E42BD8KM-32HA | 32GB DDR5 5200MT/s ECC Unbuffered DIMM CL42 2Rx8 1.1V |
| KSM52E42BS8KM-16HA | 16GB DDR5 5200MT/s ECC Unbuffered DIMM CL42 1Rx8 1.1V |
| KSM56E46BD8KM-32HA | 32GB DDR5 5600MT/s ECC Unbuffered DIMM CL46 2Rx8 1.1V |
| KSM56E46BS8KM-16HA | 16GB DDR5 5600MT/s ECC Unbuffered DIMM CL46 1Rx8 1.1V |
| KSM52T42BD8KM-32HA | 32GB DDR5 5200MT/s ECC Unbuffered SODIMM CL42 2Rx8 1.1V |
| KSM52T42BS8KM-16HA | 16GB DDR5 5200MT/s ECC Unbuffered SODIMM CL42 1Rx8 1.1V |
| KSM56T46BD8KM-32HA | 32GB DDR5 5600MT/s ECC Unbuffered SODIMM CL46 2Rx8 1.1V |
| KSM56T46BS8KM-16HA | 16GB DDR5 5600MT/s ECC Unbuffered SODIMM CL46 1Rx8 1.1V |