With the announcement of the new RTX 4070 from NVIDIA early last month, NVIDIA plans to put the ADA Lovelace-based graphics card within the reach of gamers. Being considered a high to mid-tier solution, the RTX 4070 caters to gamers who plan to game at 1440p resolution or even higher. GIGABYTE, one of the most known manufacturers of gaming graphics cards, has launched a series of new RTX 4070 graphics cards to the market. The GIGABYTE GeForce RTX 4070 WINDFORCE OC 12G is one of them.
The GIGABYTE GeForce RTX 4070 WINDFORCE OC 12G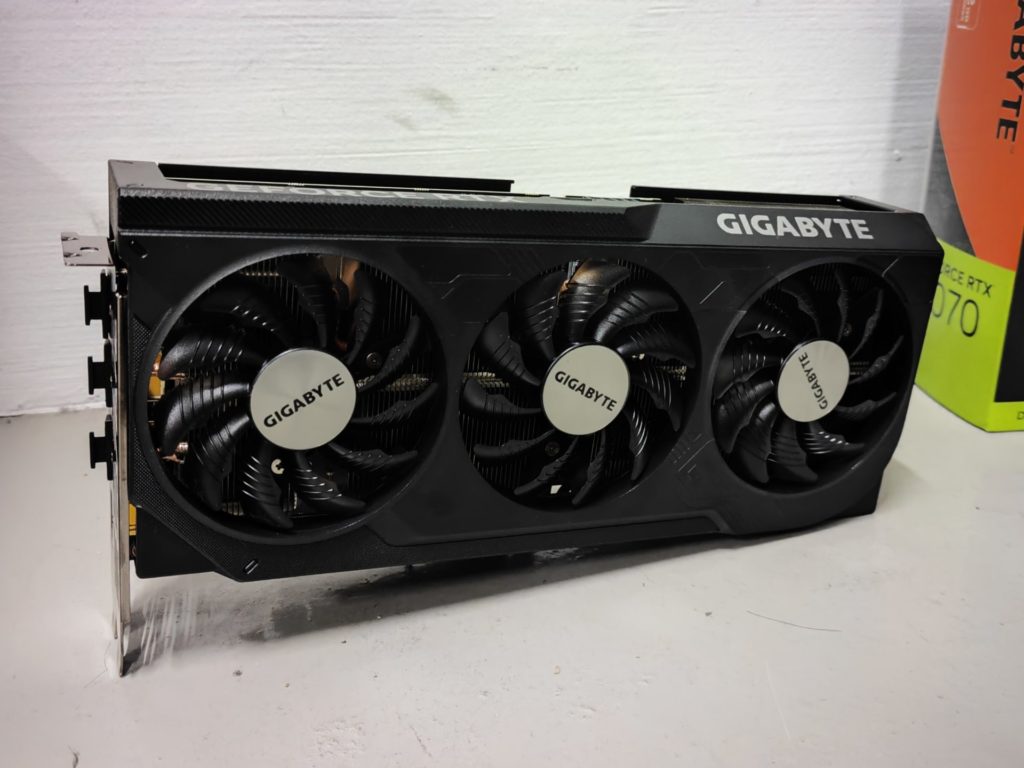 The GeForce RTX 4070 WINDFORCE OC 12G is the most affordable RTX 4070 from GIGABYTE's RTX 4070 series. Without all the bells and whistles, the GeForce RTX 4070 WINDFORCE OC 12G keeps things simple and focuses its capabilities on purely providing the utmost gaming performance to its users.
Even though the GeForce RTX 4070 WINDFORCE OC 12G has a standard design, it doesn't mean that it is going to perform poorly. It is still equipped with decent cooling capabilities to support the raw performance of an RTX 4070 graphics card. To put the user's mind at ease, GIGABYTE even offers a 4-year warranty on the product.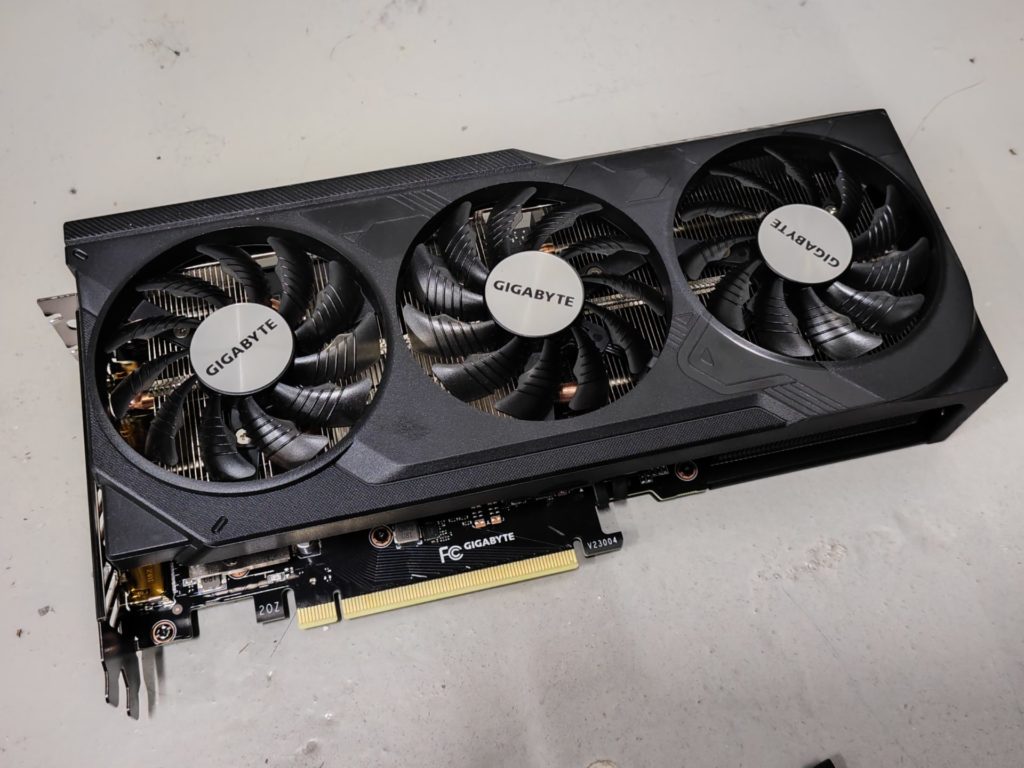 The GeForce RTX 4070 WINDFORCE OC 12G is named this way because it comes with GIGABYTE's signature WINDFORCE cooling system. This consists of a few elements, which include a three unique blade fan design, alternate spinning fans, and composite copper heat pipes with direct touch to the GPU.

The Gigabyte GeForce RTX 4070 WINDFORCE OC 12G comes with 3 x Display Ports and 1 x HDMI output port.

The card also requires a single 8-Pin PCIe power plug to provide additional power.
Forget about the Software
GGIGABYTE bundles the GeForce RTX 4070 WINDFORCE OC 12G with the GIGABYTE Control Center utility. Supposedly, this software should allow you to control the various features of the graphics card, such as fan speed, voltages, and clock frequency for overclocking. Unfortunately, the latest version of the software downloaded from the website simply didn't work at all.
We hope that GIGABYTE can get this fixed soon, as such experiences spoil their reputation and kill the mood of gamers and users.
Test Setup
Our Benchmarks are conducted with the following settings:
Benchmark Test
Settings
API
3DMark Time Spy
Default
DirextX12
3DMark Fire Strike
Default
DirectX11
3DMark Port Royal
Default
–
Far Cry New Dawn
High
DirectX11
Deus Ex Mankind Divided
High
DirectX12
Total War Warhammer 2 (Battle)
High
DirectX11
Tom Clancy Division 2
High
DirectX12
Assassins Creed Odyssey
High
DirectX11
DOTA 2
Best Looking
DirectX11
Final Fantasy XV Benchmark
High
DirectX11
World of Tanks enCore
Ultra
DirectX11
F1 2018 Australia
High
Direct X11
Shadow of the Tomb Raider
(1) High
(2) High with Ray Tracing
DirectX12
Middle Earth Shadow of War
High
DirectX11
Metro – Exodus
High
DirectX12
World War Z
Ultra
Vulkan
Dirt 5
High (with Ray Tracing)
DirectX12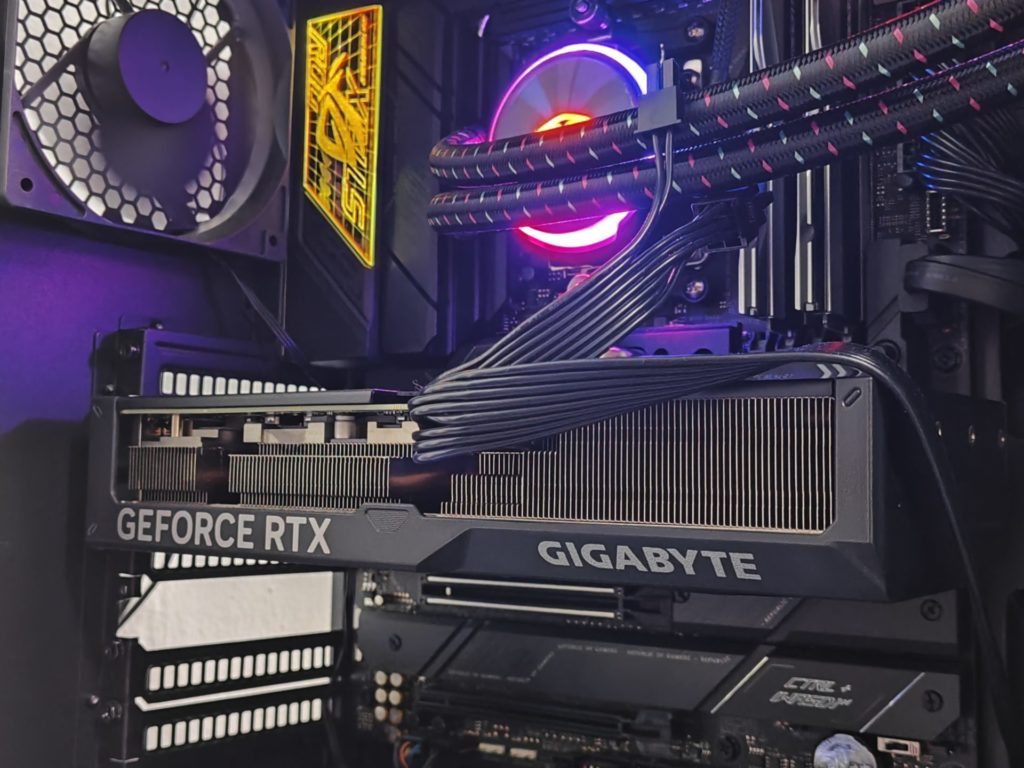 Specs
Main System
CPU
AMD Ryzen 9 7900X
RAM

GSkill Trident Z5 DDR5 16GB x2 5600MHz

Main Storage
Kingston Fury Renegade PCIe 4.0 NVMe M.2 SSD
GPU
AMD Radeon RX 7900XT


NVIDIA GeForceRTX 3070Ti


Gigabyte GeForce RTX 4070 Windforce OC 12G
Motherboard
ASUS ROG STRIX X670E-E Gaming WIFI
CPU Cooler
MasterLiquid PL360 Flux from Cooler Master
OS
Windows 10 Pro 64 bit
Drivers
NVIDIA 531.79
Performance and Benchmarks









Conclusion
The Gigabyte GeForce RTX 4070 WINDFORCE OC 12G is a good upgrade from NVIDIA's previous generation of graphics cards. With improvements in GPU architecture and upgraded RT and Tensor cores, these new series of graphics cards are better equipped with both Ray Tracing and AI capabilities. This is why, we saw great performance uplifts when the RTX 4070 is compared to the RTX 3070 Ti in DLSS tests.
Generally speaking, the RTX 4070 is a very powerful graphics card. It works well where the RTX 3070 Ti falls short and was even able to provide a decent gaming experience even at 4K resolution. Certainly, this graphics card is going to perform to your expectations when you are gaming up to 4K resolution and at High settings.
GIGABYTE's Windforce cooling system also performed very well, as we saw that the graphics card was able to stay cool even when running the heaviest load put on it. However, we got to say that GIGABYTE has to work on their software suite so that the product can be more complete.
If you are looking for a new high-performance graphics card, but aren't just ready to splurge on the higher-end models such as the RTX 4070 Ti and above, the RTX 4070 isn't that bad at all. You can also consider the Gigabyte GeForce RTX 4070 WINDFORCE OC 12G, as it simply works out of the box, without the price premium due to its lack of advanced features.