GIGABYTE has announced a new BIOS update for the X670, B650, and A620 motherboards that add support for high-density DRAM modules.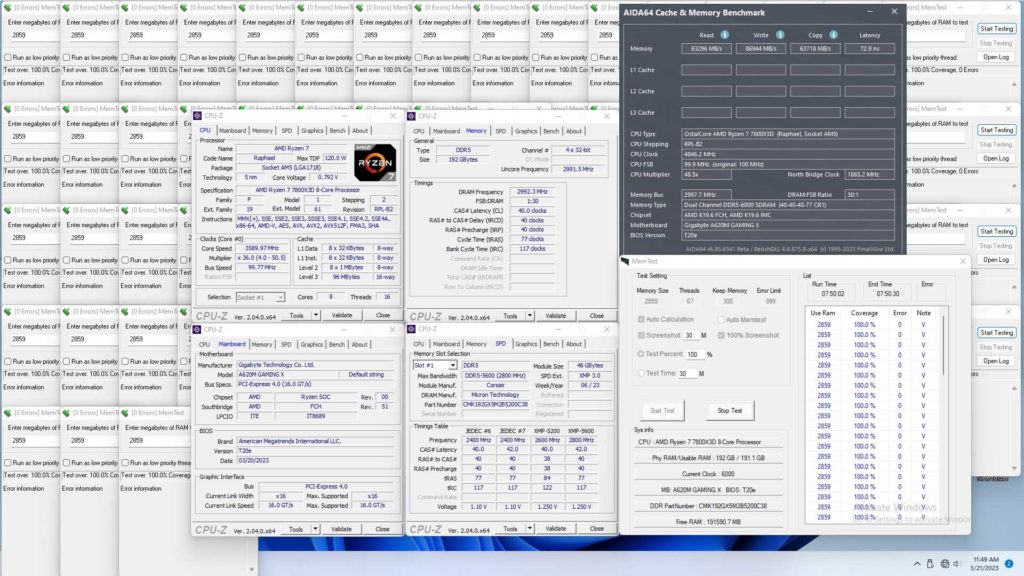 With DDR5 memory coming in capacities of 24GB and 48GB per stick, the eagle head brand has finalized the BIOS firmware files that will unlock the promised potential of Team Red's latest Ryzen 7000 series CPUs by increasing the total RAM capacity to 96GB for 2 DIMM boards and 192GB for 4 DIMM boards respectively.
In conjunction with a similar update delivered to Intel-based boards, now all of GIGABYTE's modern platforms will offer the best capabilities of DDR5 whether in performance or capacity.
Click here to go to GIGABYTE's motherboard product list and find the associated BIOS update for your specific motherboard model.