KLEVV has announced a couple of new RAM products for the CRAS and BOLT lineup.
The new guys in the block are the CRAS V RGB and BOLT V. Both of them are integrated with the latest Intel and AMD overclocking profiles XMP 3.0 and EXPO in mind through properly tuned timings and high frequency for faster data transfer.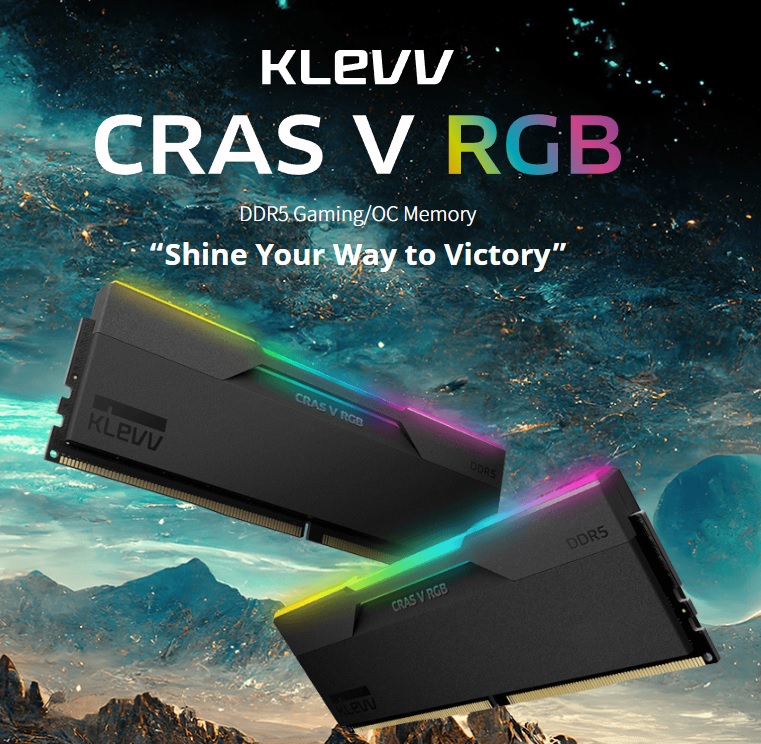 The CRAS V RGB will be sitting slightly higher than the BOLT due to the inclusion of RGB which always means "more FPS". But one thing that is objectively better is the higher frequency range offered by this 32GB (2x16GB) kit which consists of DDR5-6000, DDR5-6400, DDR5-7200, DDR5-7600, and even DDR5-8000.
The lights will work with a multitude of motherboards from different brands such as ASUS, ASROCK, Gigabyte, and MSI.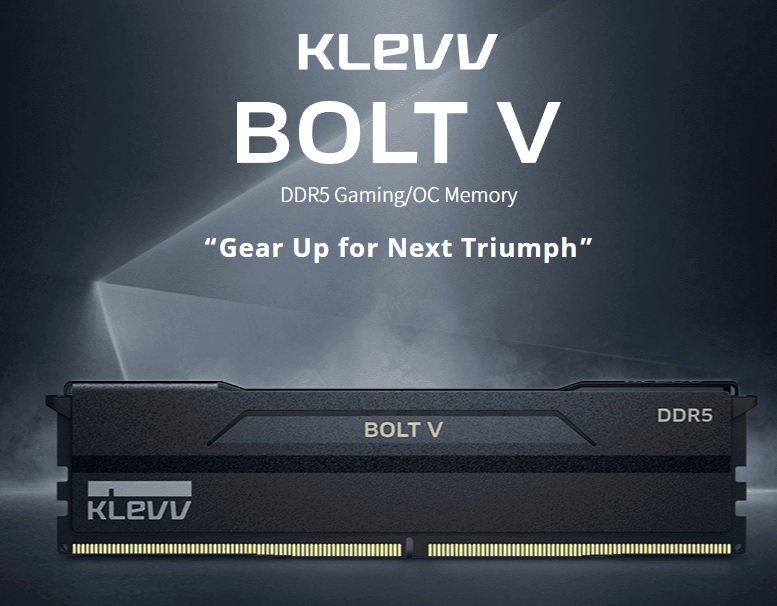 On the other hand, the lightless BOLT V goes for the better value at DDR5-6000, DDR5-6400, and DDR5-6800 on top of the pure aluminum heatsink and ultra-low profile 34mm frame that lets you have additional choices when it comes to the real beefy CPU air coolers.
Availability
The KLEVV CRAS V RGB and BOLT V will start shipping from the end of Q2 2023 onwards.