GIGABYTE has revealed its own lineup of GeForce RTX 4070 cards and there's plenty to choose from.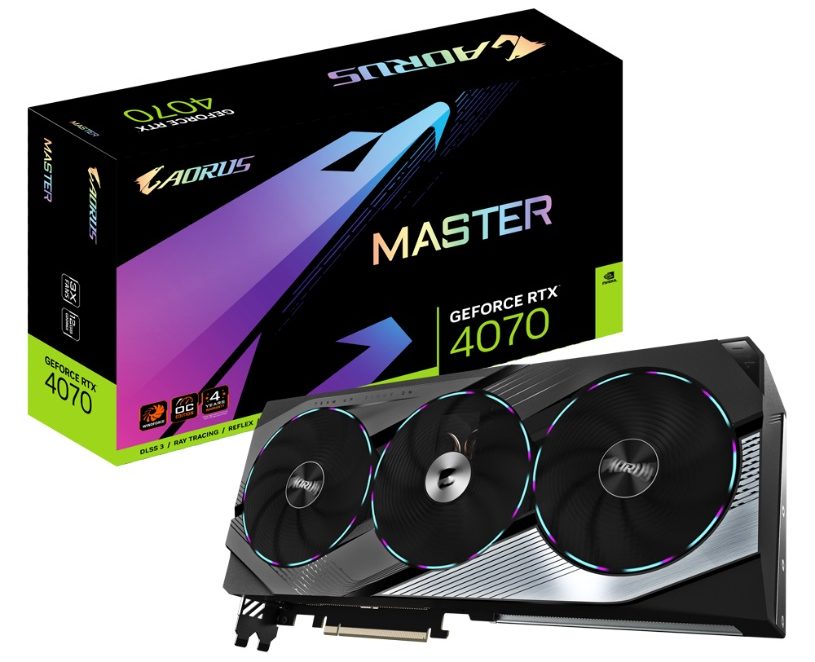 From the best of the bunch, the AORUS MASTER model always brings performance and looks to the table. Featuring new fan blades with a unique surface design, the WINDFORCE bionic shark fan helps push more static pressure of up to 30% while reducing the noise level by 3dB. Large heatsinks with angular fins create more surface area coupled with the vapor chamber + heat pipes + big screen cooling vent all made the premium class perform at great thermal levels.
The aerospace-grade PCB coating also contributed to its great build quality. Aside from that, the signature RGB Halo has been upgraded as well with more addressable lighting effects on the fans. Enthusiasts will be able to take advantage of Dual BIOS for tuned profiles supported by excellent power phase design and precise power control. And yes, the anti-sag bracket is there so you don't need a vertical bracket anymore.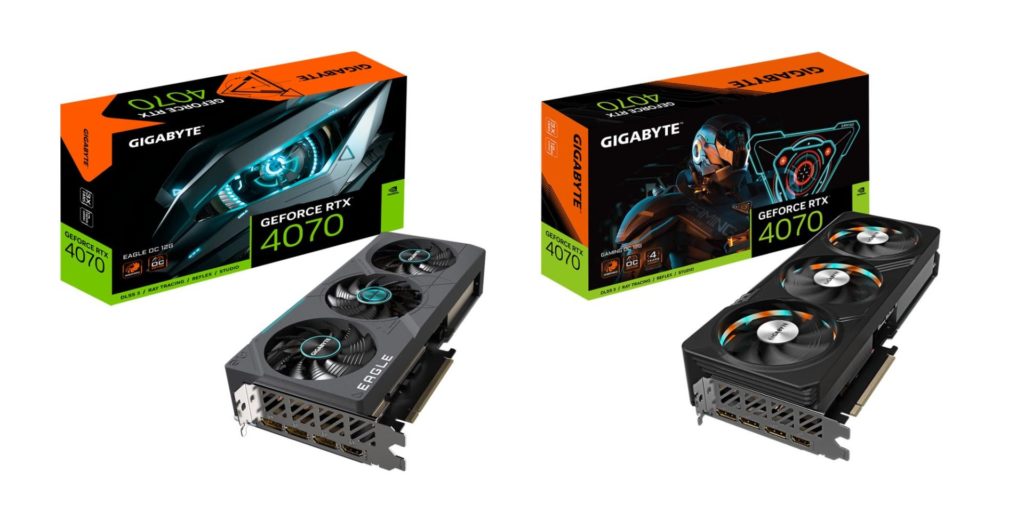 Following up are the EAGLE OC and GAMING OC cards that come with minimal gaming aesthetics which is cool for most gamers. Both of them also use the WINDFORCE cooling system, has a metal backplate, and Dual BIOS support so both of them aren't too far gone from the AORUS cards which are neat.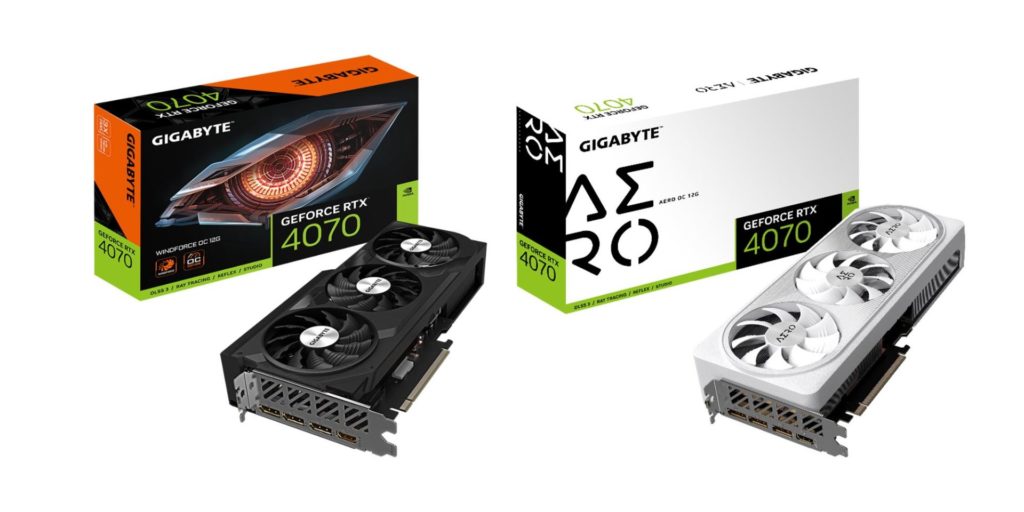 Finishing up the list are the simple and straightforward WINDFORCE and all-white designer-focused AERO models. For the former, it cuts to the chase – no flairs, no RGB, flat black. Great for people that hide their rig and just play games. Meanwhile, the AERO continues the full white design with rounded angles to make the overall look more unique and "artsy" in addition to the specially treated surface that emphasizes RGB if all your rig does is blast RGB everywhere.