Most of us are familiar with the famous catchphrase "reduce, reuse, recycle." Although we typically associate this motto with everyday items such as cardboard boxes and cans, Acer is now exploring how it could be applied to laptop computers through its Aspire Vero line.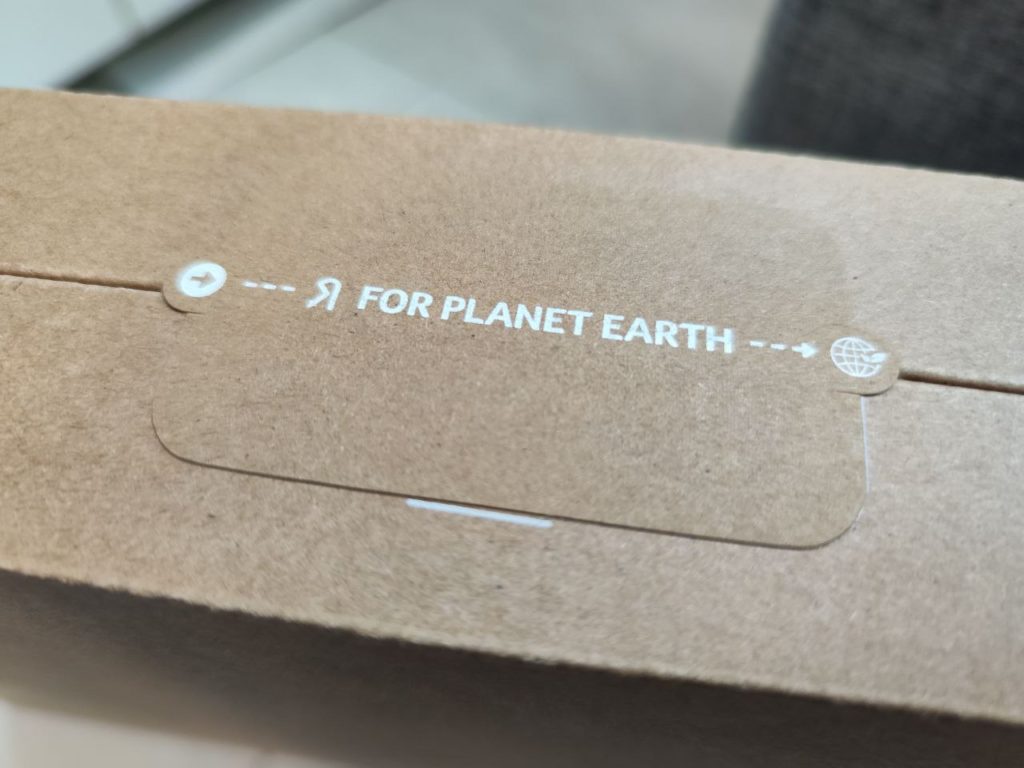 The Acer Aspire Vero 14 is a laptop that incorporates numerous materials, many of which are recycled, with a particular emphasis on post-consumer recycled materials. From the moment you unbox it to its actual use, this laptop has been designed with the environment in mind. But what trade-offs might you need to make in exchange for the satisfaction of owning a laptop that's been made from waste materials? Let's delve deeper to find out.
Specifications
CPU: Intel Core i7-1255U (10 cores, 12 threads: 2 performance, 8 efficiency)
Memory: 16 GB LPDDR4x RAM (soldered to the motherboard)
Graphics/GPU: Intel Iris Xe Graphics
Display: 14-inch 1080p IPS LCD
Storage: 1 TB M.2 NVMe PCIe solid state drive
Webcam: 1080p with dual microphones
Connectivity: 1x Thunderbolt 4, 2x USB-A 3.2 Gen 1 (1x always-on charging), 1x HDMI 2.1, 1x 3.5mm combo audio, 1x DC-in barrel plug
Networking: Intel Wi-Fi 6E, Bluetooth 5.2
Biometrics: Fingerprint reader
Battery capacity: 56Wh
Dimensions: 12.94 (W) x 8.8 (D) x 0.70 (H) inches
Weight: 1.45 kg
Design and build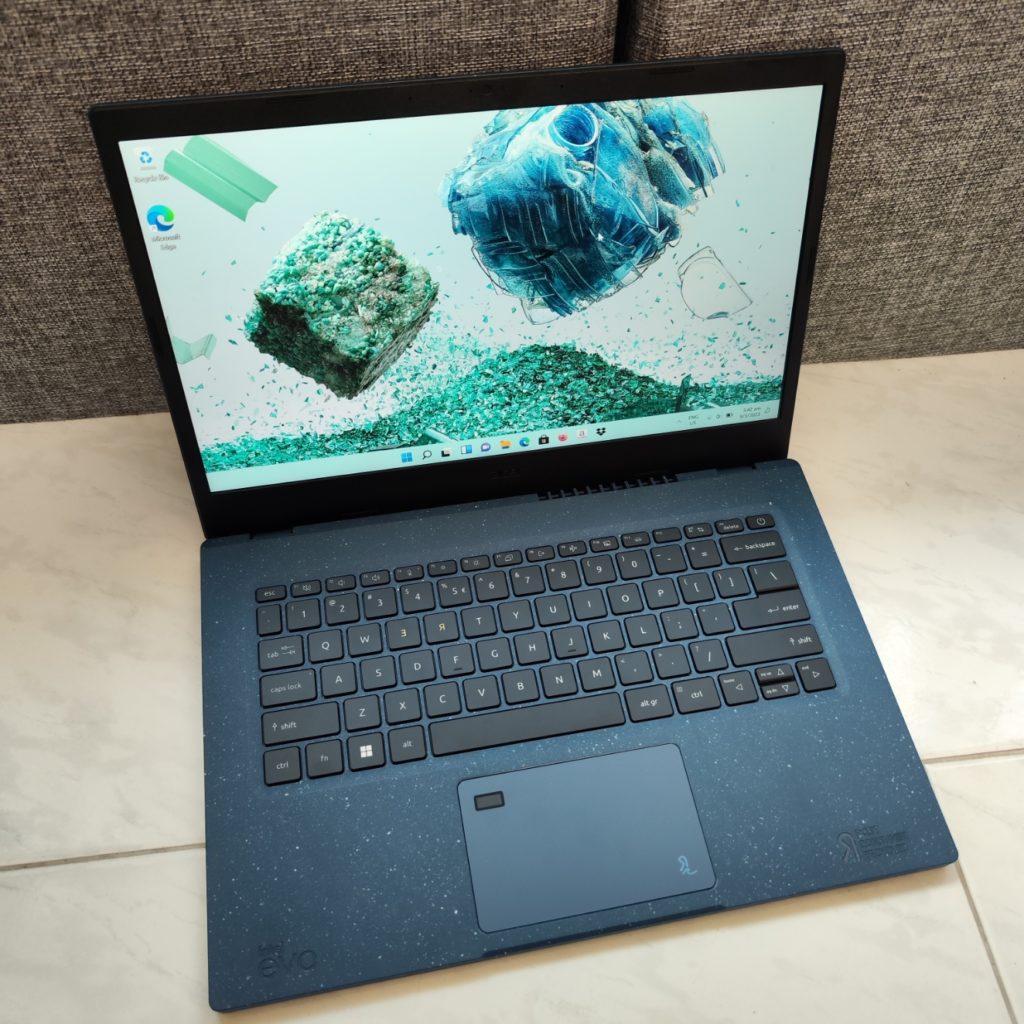 When Acer first launched the Vero series, it offered a laptop with a distinct Cobblestone Gray chassis. However, with the latest generation, the company expanded its range of colors to include Starry Black and Mariana Blue, the latter of which is the color of our review unit.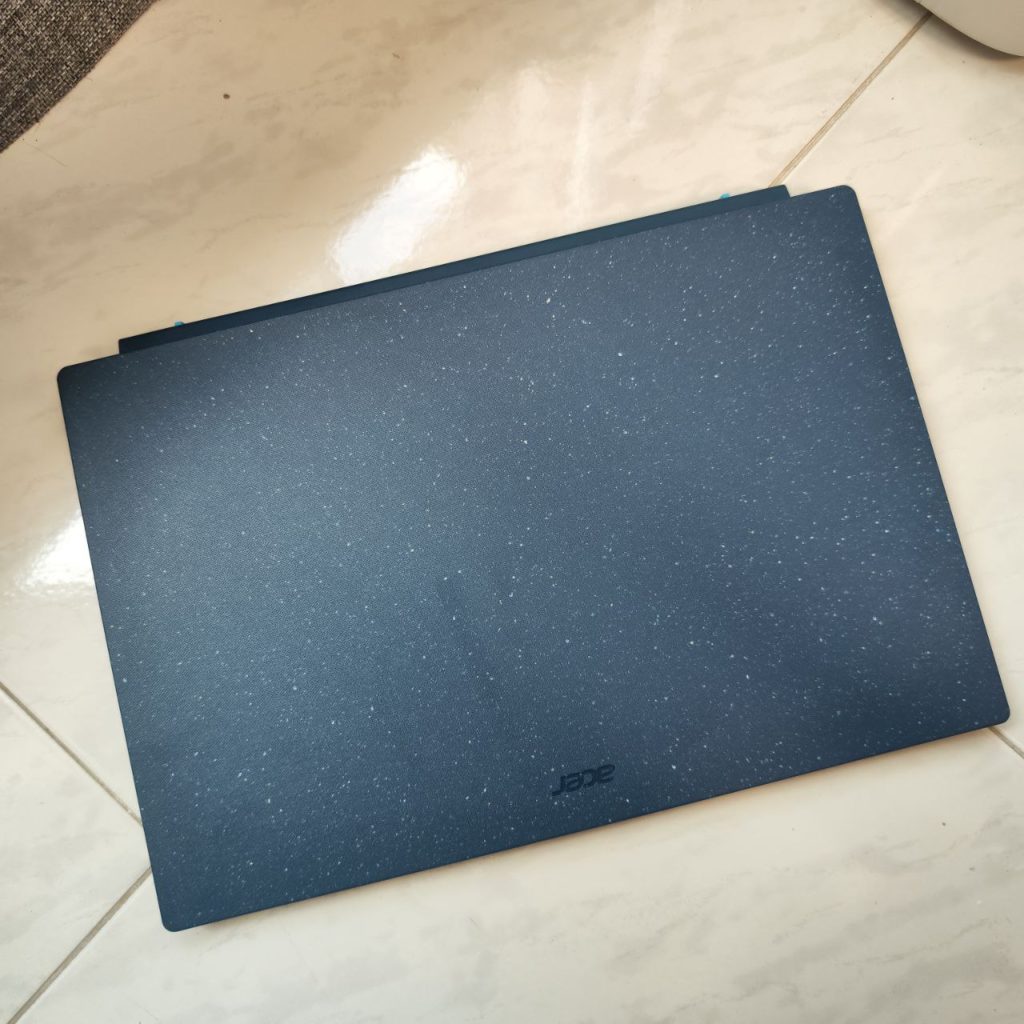 The Acer Aspire Vero stands out from other laptops due to its unique design. Instead of trying to conceal its plastic material, the Vero fully embraces it with a textured plastic exterior that features speckles. The plastic material has a slightly raised dot pattern and Acer claims that 30% of it comes from recycled materials. Acer also highlights that the laptop is designed for easy repair and upgradeability, which is facilitated by the use of standard screws on the bottom panel.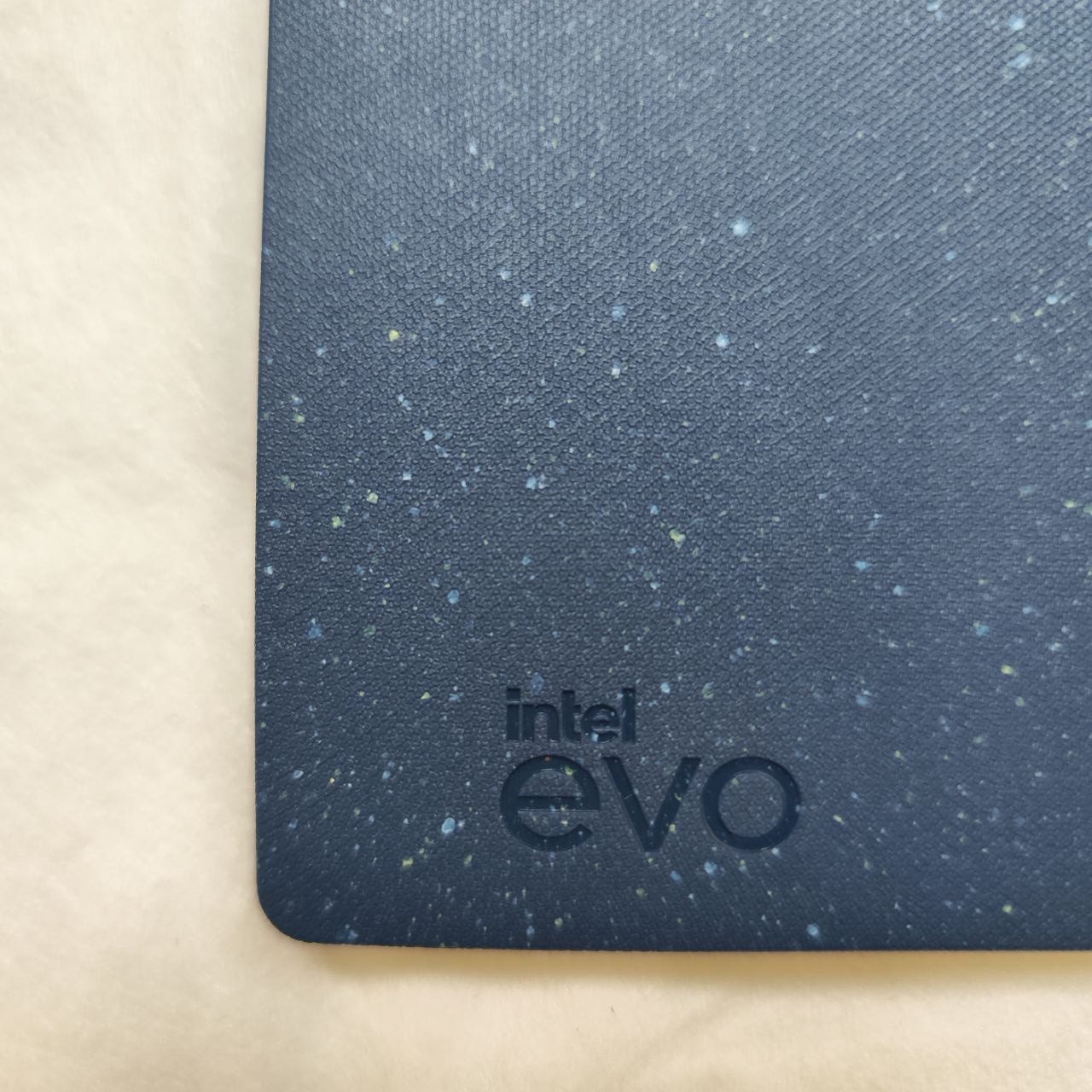 The boxy laptop sports sharp corners and despite its rough surface, offers a comfortable area to rest the wrists. The Acer Aspire Vero is also pretty well-built – opening the lid of the laptop is a breeze, requiring only one hand.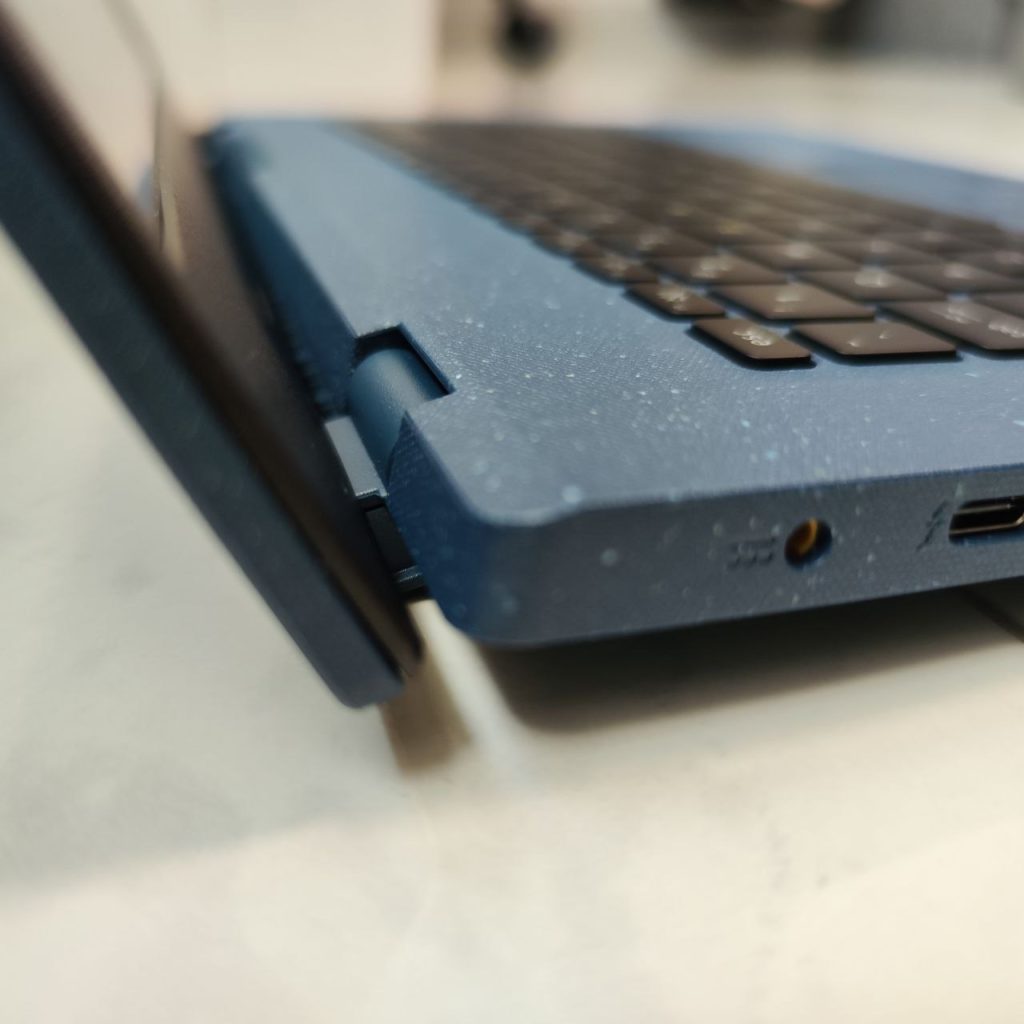 Additionally, upon opening it, the base of the laptop elevates, allowing for increased airflow to the fan. The laptop, however, features thick top and bottom bezels.
Keyboard and trackpad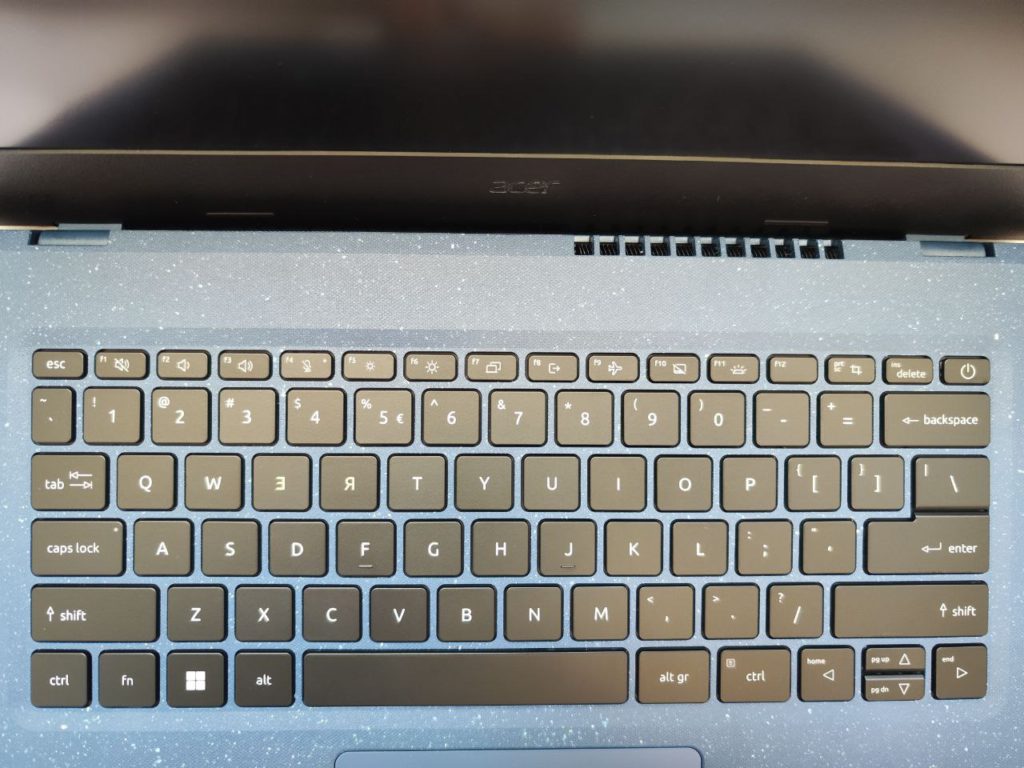 With its backlit keyboard, the Acer Aspire Vero provides a comfortable typing experience thanks to its decent key travel and tactile feedback. The keyboard is suitable for extended typing sessions, and the mirrored "R" and "E" keys serve as a nod to the laptop's recycling focus.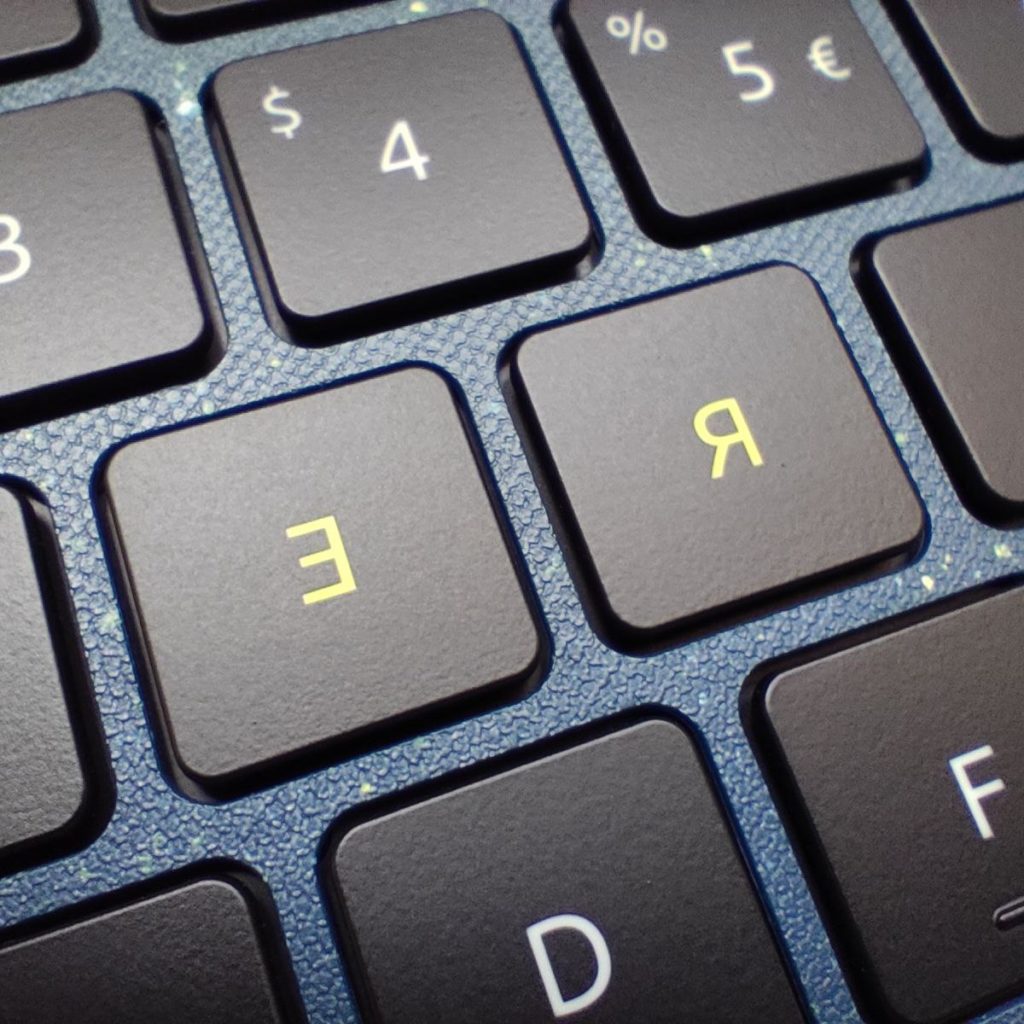 Performance modes can also be easily adjusted by pressing the Function and "F" keys simultaneously. In line with the eco-friendly theme, the keycaps on the Aspire Vero are made with 50% post-consumer recycled plastic.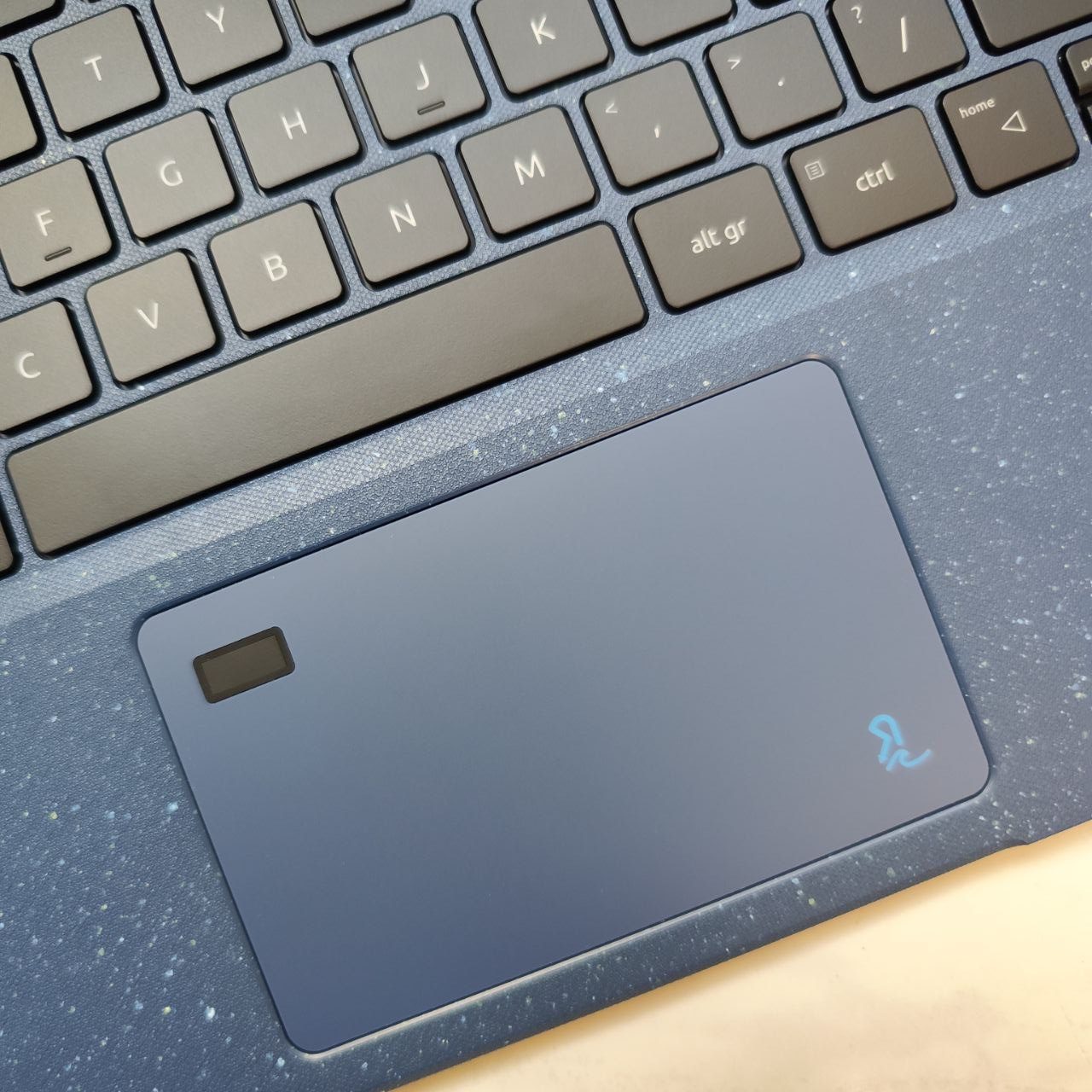 Positioned beneath the keyboard is the "OceanGlass" touchpad, which is crafted from plastic that has been retrieved from the ocean. The touchpad is exceptionally smooth and incorporates a fingerprint sensor. Remarkably, the fingerprint reader does not compromise the touch sensitivity of the touchpad.
Display
The laptop's main display features a 14-inch IPS panel that offers great viewing angles. The display offers ample brightness, with a peak brightness of approximately 300 nits. Additionally, the screen offers excellent contrast and vibrant colors without appearing oversaturated.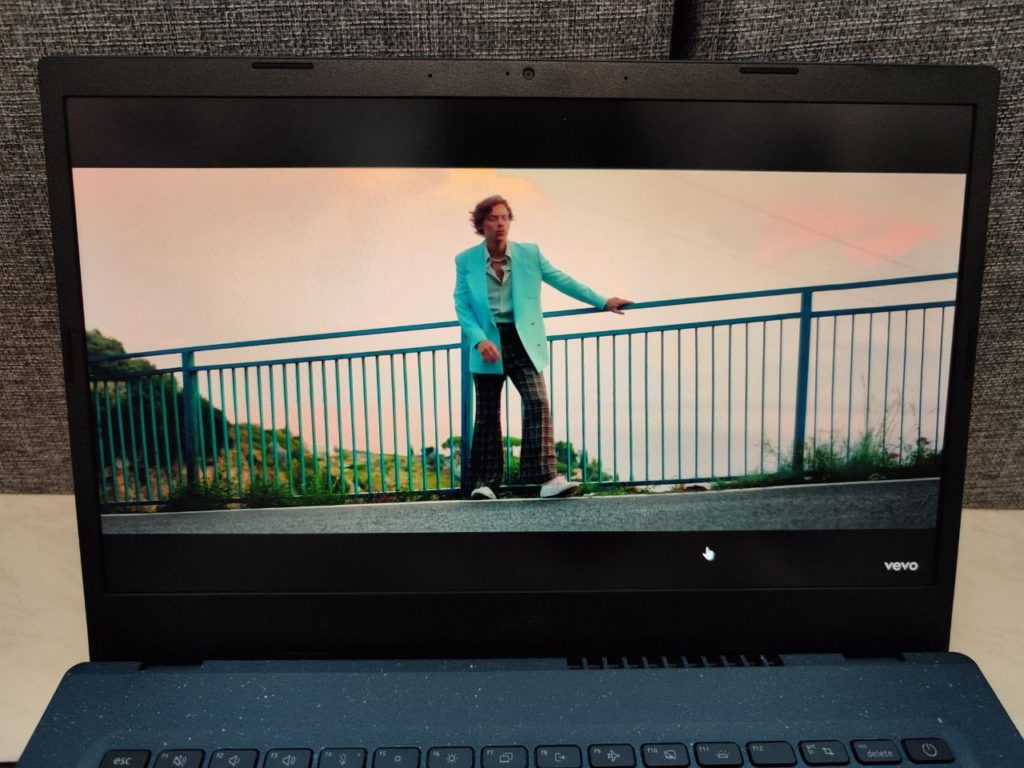 Notably, the screen offers full 100% sRGB color gamut coverage. Acer has also incorporated a feature called Acer TNR (Temporal Noise Reduction), which enhances visual quality in low-light conditions. The laptop also features a Full HD webcam located on the top screen bezel, which supports HDR recording.
Overall, for everyday use, the display met expectations and performed well. That said, the new Vero laptop retains a 60Hz refresh rate panel, which may disappoint some users. However, given the laptop's focus on environmental sustainability, the 60Hz panel may help to preserve battery life.
Performance and usage experience
The Acer Aspire Vero laptop is powered by an Intel 12th generation i7-1255U processor, which boasts 10 cores, 12 threads, and a maximum turbo speed of 4.70 GHz. The laptop also features 16GB of LPDDR4 memory and a 1TB Micron MTFDKBA1T0TFK SSD, which comes pre-installed with Windows 11 Home.
Despite its seemingly modest specs, the Acer Aspire Vero 14 AV14-51-73LM is surprisingly fast thanks to its Intel Core i7-1255U processor, which boasts two performance cores. The laptop excels at day-to-day tasks, offering impressive power for its size. During our time with the review unit, we could use the laptop fuss-free.
Acer has also included Vero Sense, an app that allows you to choose the battery mode you need to boost performance and longevity. One potential drawback of the Acer Vero, however, is that the laptop's RAM is soldered onto the motherboard, meaning that it cannot be upgraded in the future.
I/O connectivity
The updated Vero offers a variety of connectivity options, mostly located on the left side of the laptop. These include a USB 3.2 Gen 2 Type-C port, a full-size HDMI port, a USB 3.2 Type-A port, a headphone jack, and two LED indicators for battery and SSD loading status. Additionally, the USB-C port supports Thunderbolt 4 connectivity with a bandwidth of up to 40 Gbps.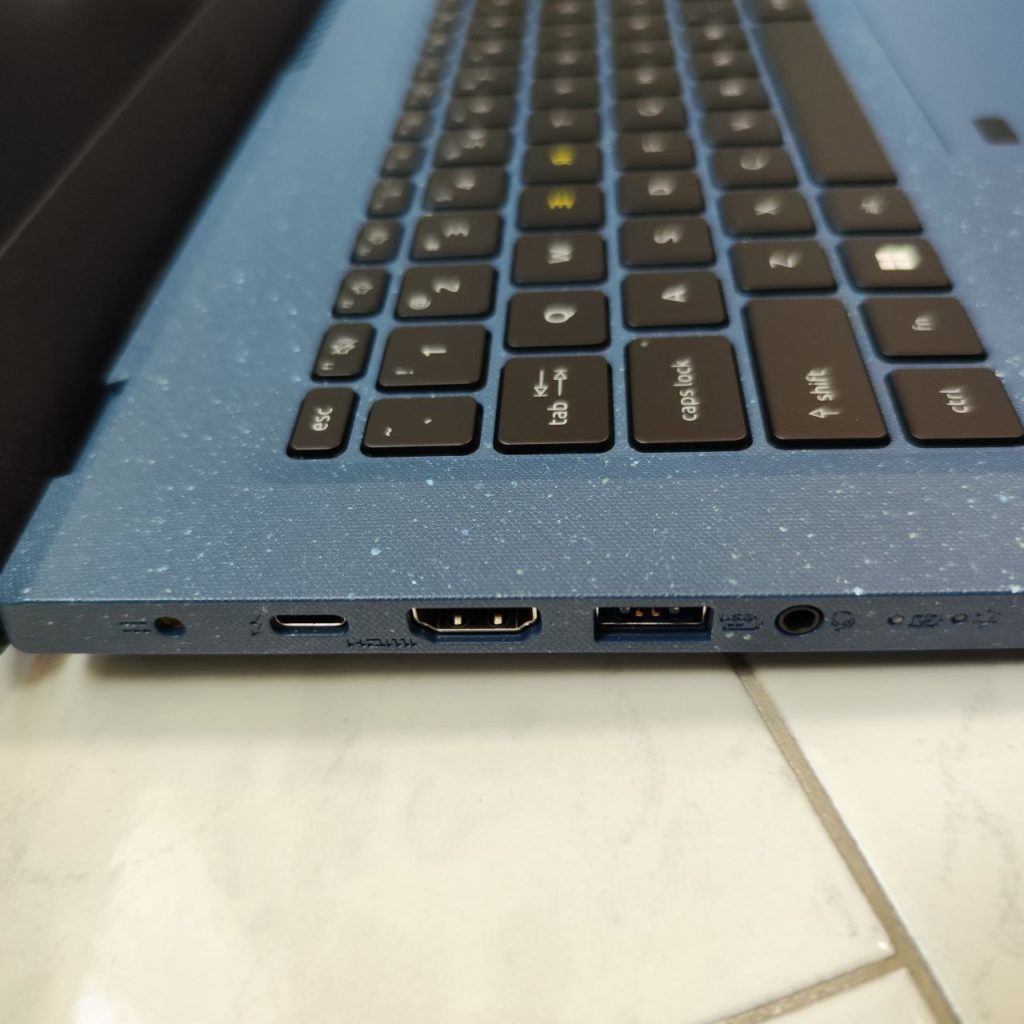 On the right side of the laptop, there is another USB 3.2 Type-A port and a Kensington lock. Although the USB-C port can be used for charging the laptop, it can also limit the use of a USB-C flash drive when the battery is low.
Battery life
Acer managed to fit a bulky 56 watt-hour battery into the Aspire Vero. As a result, the laptop was able to last more than 10 hours on our test, which is comparable to other laptops. If you use your laptop on the go often, the Aspire Vero might be worth considering.
Pricing and availability
The Acer Aspire Vero (AV14-51 and AV15-52) laptops start from SGD1,098 and are available on Acer Singapore's e-store and other online marketplaces such as Shopee and Lazada.
Verdict
We have to admit – we were initially taken aback by the Aspire Vero's use of recycled materials and unique contruction. But we were pleasantly surprised to discover that it is also a very capable laptop, on top of these bells and whistles.
Its reasonably fast Intel processor, exceptional battery life, and ample ports make it an attractive option beyond its eco-friendly features. The laptop's repairable and upgradeable feature makes a significant contribution to reducing laptop waste and preventing valuable materials from ending up in landfills.