Think of Acer and you think of laptops and notebooks. Well, not any more. Acer has launched a new household appliance brand, acerpure, with a range of air purifiers, air circulators, and vacuum cleaners.
The brand was first created during COVID-19 to provide clean air, but has since expanded to other household appliances. acerpure aims to provide quality home appliances with clean solutions to consumers.
The current lineup consists of five products, including cordless and lightweight vacuum cleaners, a 2-in-1 air purifier and air circulator, and an air circulator with precise control over airflow.
The acerpure products are available on Acer Singapore's e-store and other online marketplaces such as Shopee and Lazada, at the following recommended retail price.
| | | |
| --- | --- | --- |
| Model | What it is | Recommended Retail Price |
| acerpure clean V1 | A cordless vacuum cleaner comes with cyclonic suction technology that ensures consistent and powerful cleaning without a loss in suction. | SGD 268 |
| acerpure clean V1 Lite | Compact lightweight vacuum cleaner with portability in mind. | SGD 98 |
| acerpure cool C2 | A 2-in-1 air purifier and air circulator that cleans the air using a 4-in-1 HEPA 13 filter and then ventilates fresh air around the room. | SGD 398 |
| acerpure pro P2 | The standalone air purifier that comes with similar features as the acerpure cool C2. | SGD 298 |
| acerpure cozy F1 | A air circulator that has precise control over airflow with up to 12 different speed settings | SGD 128 |
Read on as we share the details about each product in the lineup.
acerpure clean V1: Tangle-free cleaning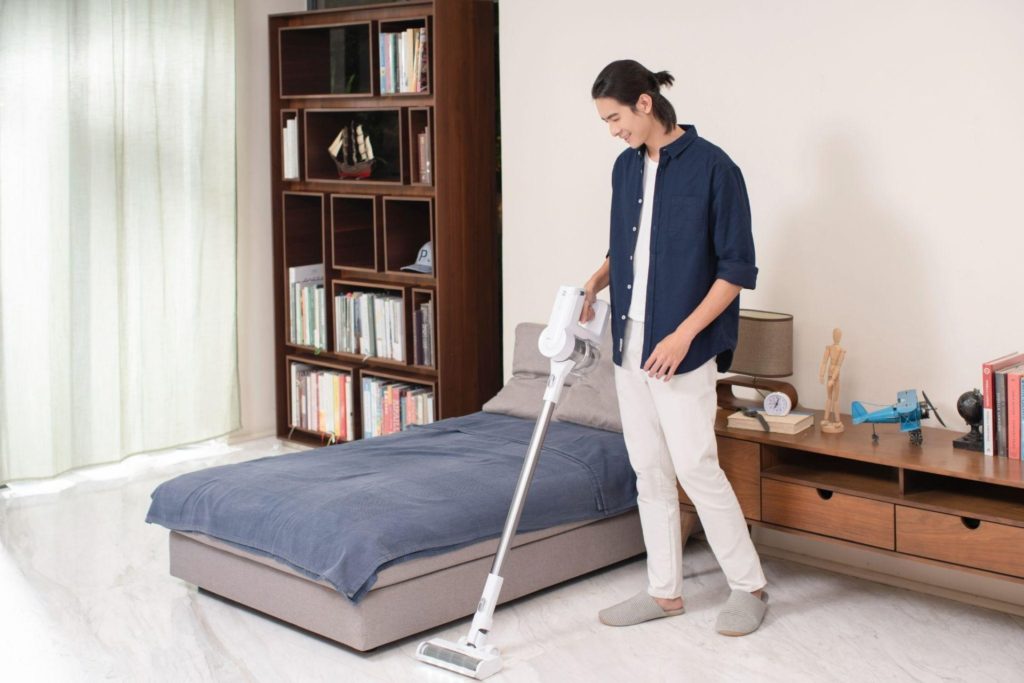 The Acerpure Clean V1 vacuum cleaner is designed for a tangle-free cleaning experience. Powered by a 2,500 mAh lithium battery, it features cyclonic suction technology that ensures strong suction power and prevents clogging. The vacuum can run continuously for up to 60 minutes and has three power modes – Turbo, Daily, and Energy Saving. With a 23,000 Pa suction power and 5-stage filtration, it can effectively capture 99.5% of particles as small as 0.3 microns for a deep clean.
At only 1.5 kg, the sleek and stylish vacuum is easy to use and comes with various attachments to clean various surfaces and hard-to-reach areas. It includes an electric mite removal brush, a 2-in-1 combination brush, a crevice nozzle, and an electric brush with hair-free technology and LED lights to illuminate the floor. The Acerpure Clean V1 offers versatility with four detachable brushes to choose from.
acerpure clean V1 lite: Small but mighty cleaner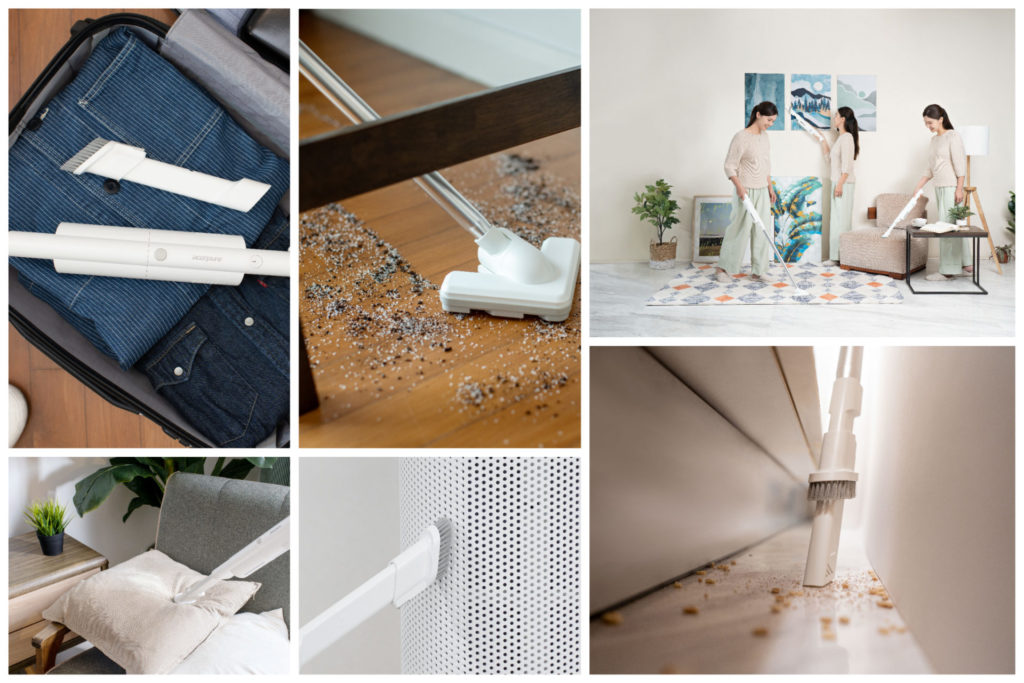 The Acerpure Clean V1 Lite is a small but powerful handheld vacuum cleaner with a 13,000 Pa vacuum suction. Its compact design makes it portable and easy to store in a car, storeroom, or luggage bag. It has a 90-degree angled brush that rotates 180 degrees, allowing for easy cleaning of hard-to-reach corners, making it a great tool for keeping homes free from dust, pet dander, cobwebs, and more.
The 550g cordless vacuum cleaner is charged via USB-C and is easy to clean with a removable dust bin and washable filters, making it convenient for busy nomads.
acerpure pro P2 and acerpure cool C2: Clean and cool air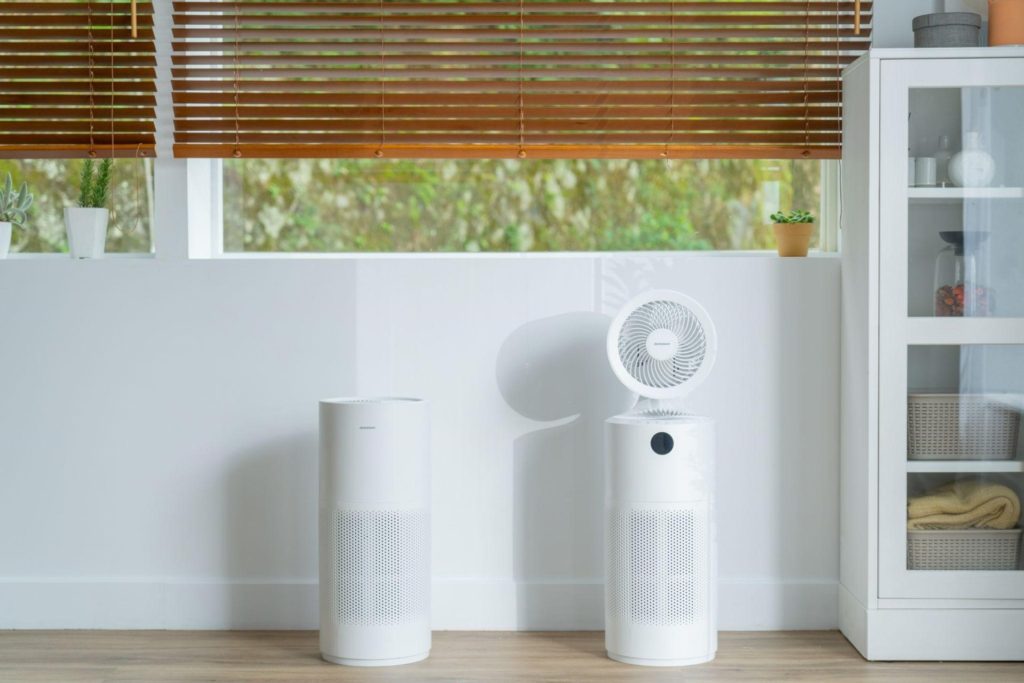 The acerpure cool C2 uses a powerful 2-in-1 air circulator and purifier that comes with a 4-in-1 HEPA 13 filter where pet and hair dander is first removed in the pre-filter before up to 99% airborne bacteria , coronavirus activity (229E) and influenza A (H1N1) are eliminated in the HEPA Plus + Filter.
Up to 99.7% of PM 1.0 particles and formaldehyde, gasses and odours in the air are then removed in the HEPA 13 main filter and activated carbon filter respectively, offering four-layer protection for everyone. With a room coverage of up to 70m2, the acerpure cool C2 easily circulates and purifies the air in living rooms. acerpure pro P2 is a standalone air purifier that comes with similar features as the acerpure cool C2 without the air circulator.
acerpure cozy F1: Be a fan of this fan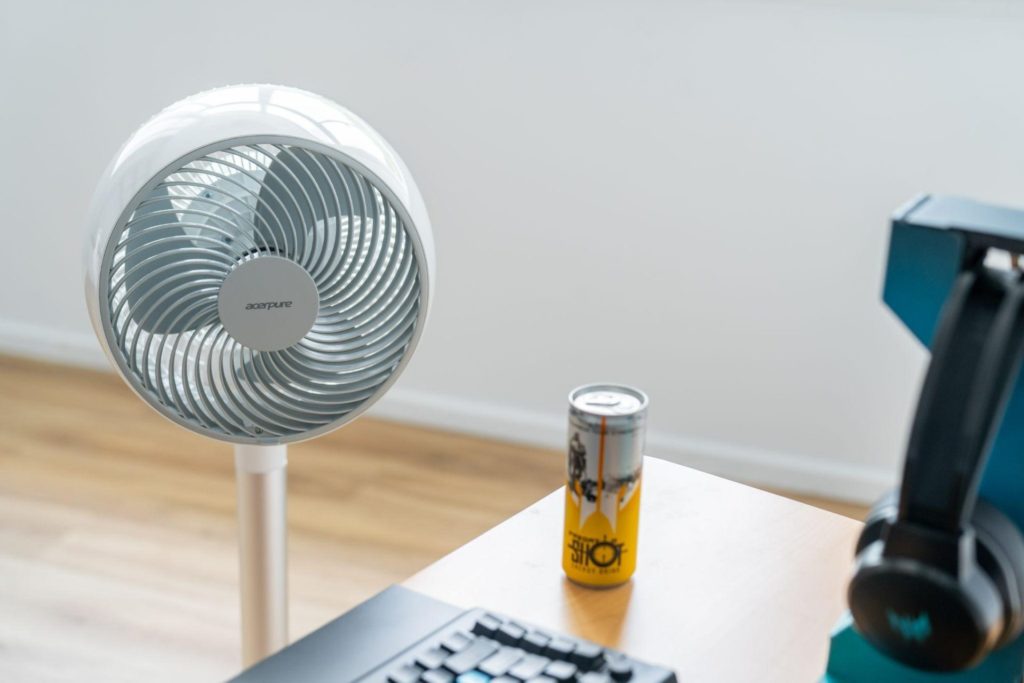 The Acerpure Cozy F1 has a sleek and minimalist design, with 12 different speed settings for easy adjustment to changing temperature conditions. With a 90° up/down and 95° left/right oscillating direction adjustment, the fan offers full control over airflow, whether you want a soft, quiet breeze or powerful airflow. The fan comes with a remote control, allowing users to adjust fan speed, swing mode, timer, and more at their fingertips.
The fan uses 3D airflow technology to provide a stronger breeze than a standard fan and to ensure that the living room is well-ventilated (up to 15 m). The turbine blade fan is powered by a DC motor that consumes just 1.18 W of minimum airflow power, delivering high-quality air circulation at low energy costs.