Squint your eyes at a bunch of the latest phones from various brands and you'll probably agree that the smartphones of today all seem to look the same. Gone are the days where consumers get excited over the look or uniqueness of a smartphone.
Do all smartphones have to look the same? Can we put some thought, personality and style into smartphone design? 
Tech company, Nothing, with the introduction of the Nothing Phone (1), ventures into the smartphone market to tackle these big questions.
After all that international buzz (200,000+ pre-order waitlist, and bids over $3,000 USD for the first 100 serialised units, seriously?), the phone is finally here in Singapore.
Pre-order starts on 5th August 2022.
Funky Glyph interface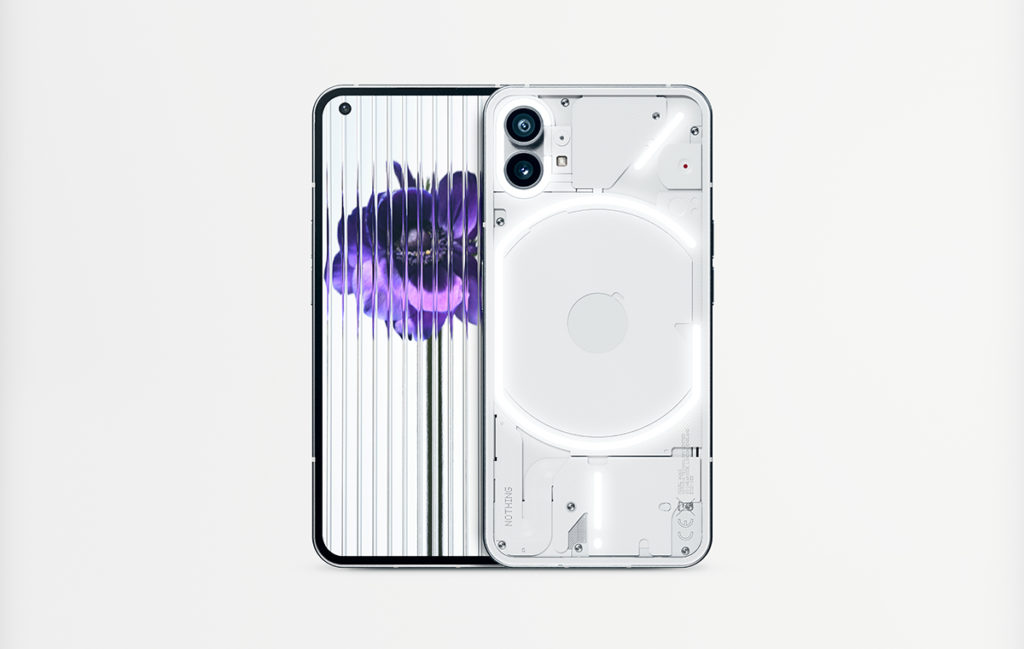 The Nothing Phone (1) has a unique Glyph interface which allows unique light patterns to light up the back of the phone. Made up of 900 LEDs, the interface lights up to indicate who's calling and signals app notifications, charging status and more. You can pair individual contacts to a ringtone, each with a unique Glyph pattern, to know which calls to pick up, and which calls to possibly ignore.
For quieter focus, the Flip to Glyph feature triggers silent, lights-only notifications by placing Phone (1) with the Glyph Interface face up.  
Raw, unfiltered design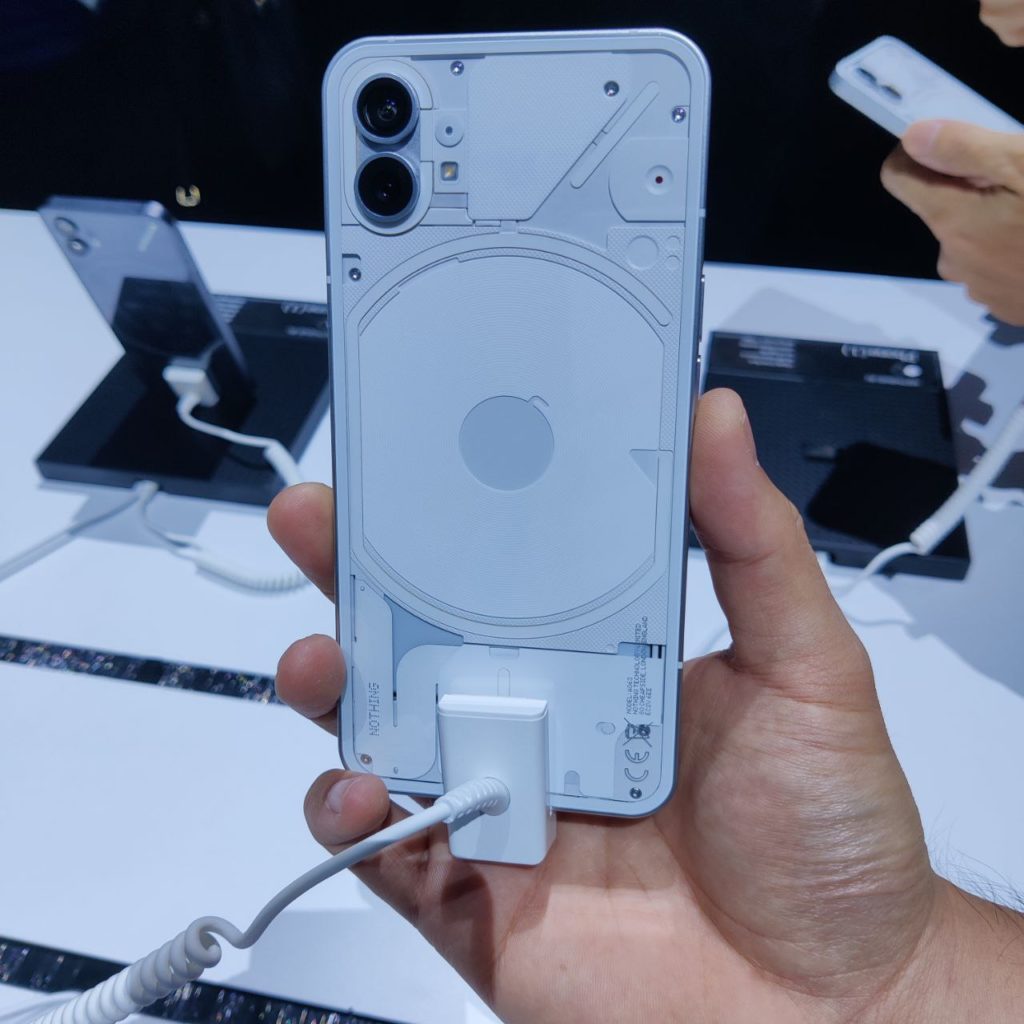 Nothing Phone (1) features a transparent back with a unique design composed of over 400 components. Its 100% recycled aluminium frame makes it light and robust, while over 50% of the phone's plastic components are made with bio-based or post-consumer recycled materials – an industry leading percentage.
Dual-side Gorilla® Glass 5 provides toughness, whilst advanced vibration motors make touch responses life-like. The symmetrical bezels and aluminium frame adds elegance, lightness and durability.
Its display is a 6.55" OLED display with HDR10+.
Nothing OS
Running Nothing OS, the phone is free from annoying bloatware that slow down the device. It is flowered with bespoke widgets, fonts, sounds and wallpapers, all designed in-house.
Within the Nothing Ecosystem are third party integrations that allow you to control third party products from Phone (1)'s Quick Settings. Its integration with Tesla enables you to unlock doors, turn on AC, see miles left and more. More third party brand integrations to be announced soon.
Smart software also learns about your favourite apps so that they load quickly. On the other hand, apps that you rarely use are frozen to save battery.
Dual cameras – less is more
With this phone, Nothing would like to dispel the myth that more camera modules = better camera quality.
The phone is armed with a flagship Sony IMX766 sensor, f/1.8 aperture, dual image stabilisation, and 10-bit colour videos, alongside intelligent features like Night Mode and Scene Detection.
Chipset
Behind Phone (1) is the powerful and reliable Qualcomm® Snapdragon™ 778G+ chipset, custom-made for Nothing to include wireless and reverse charging.
Where to get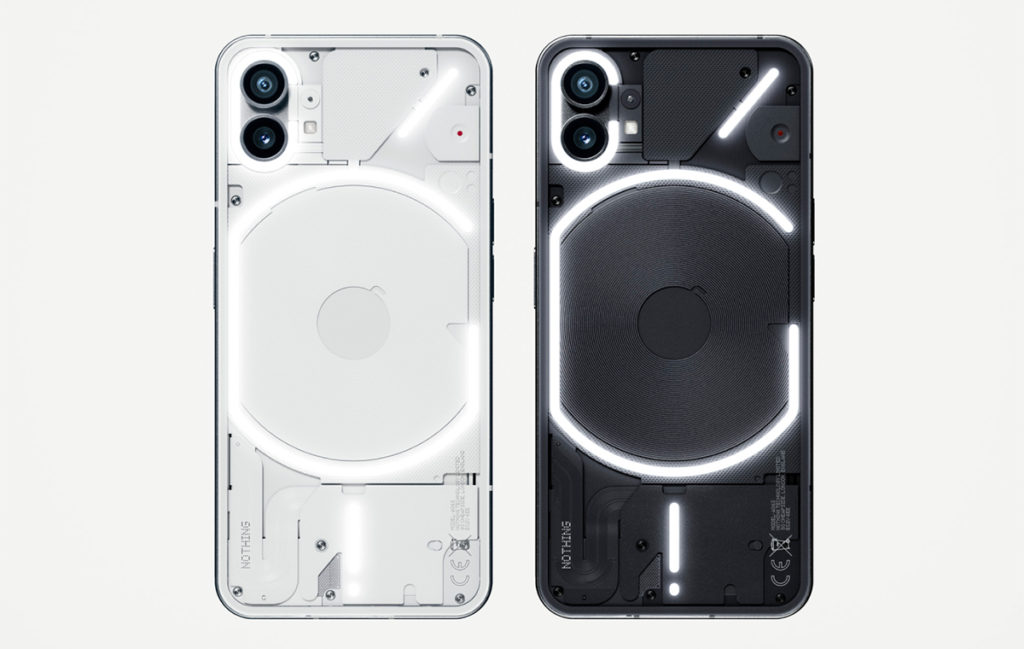 Phone (1) is available in both white and black, with three models to choose from: 8GB/128GB ($769 SGD), 8GB/256GB ($869 SGD), and the 12GB/256GB ($949 SGD). 
Pre-order for Nothing Phone (1) start on 5 Aug 2022 to 12 Aug 2022.
Open sales for Nothing Phone (1) start on 13 August 2022.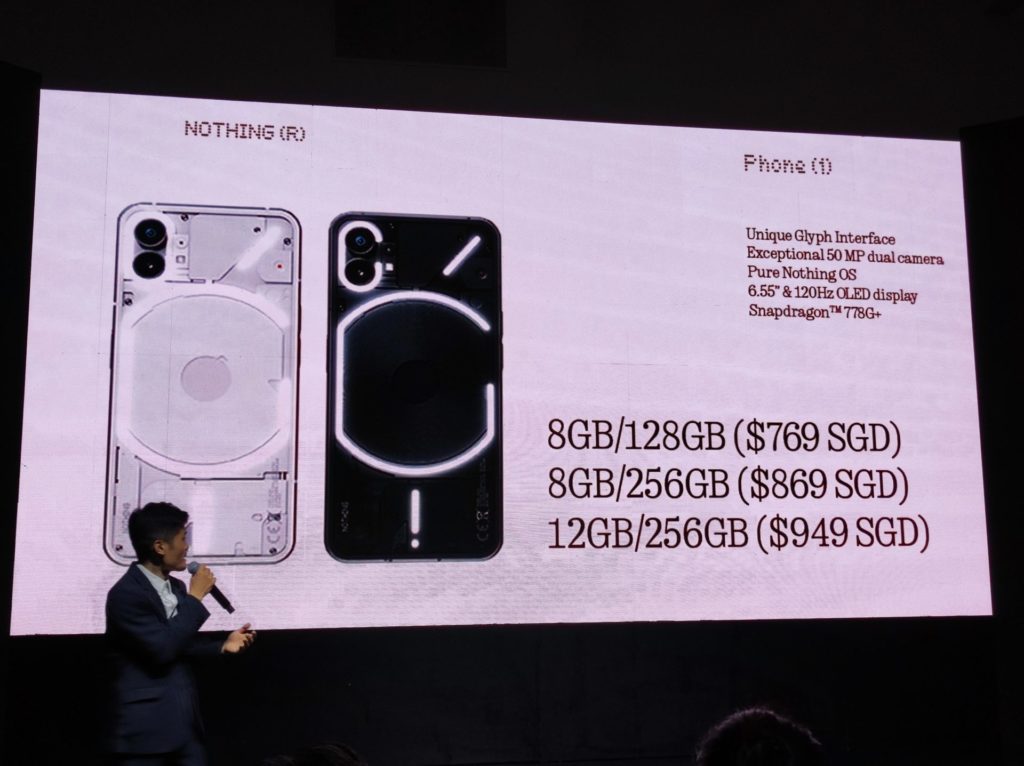 In Singapore, Phone (1) will be available from the following:
M1
Challenger
Lazada
Limited EDT
Zym
A full list of specifications and features can be found on nothing.tech. To stay updated on all the latest information, please follow Nothing on Telegram, Instagram, Discord and Twitter, or subscribe to the newsletter.