At the highly-anticipated Samsung Galaxy Unpacked Launch 2022 that was held on August 10th, the smartphone giant pushed boundaries to announce a new generation of groundbreaking devices.
From phones to watches, here's what you need to know from the Galaxy Unpacked launch that you may have missed.
Galaxy Z Fold4 5G: Multi-tasking Powerhouse with Ultimate Performance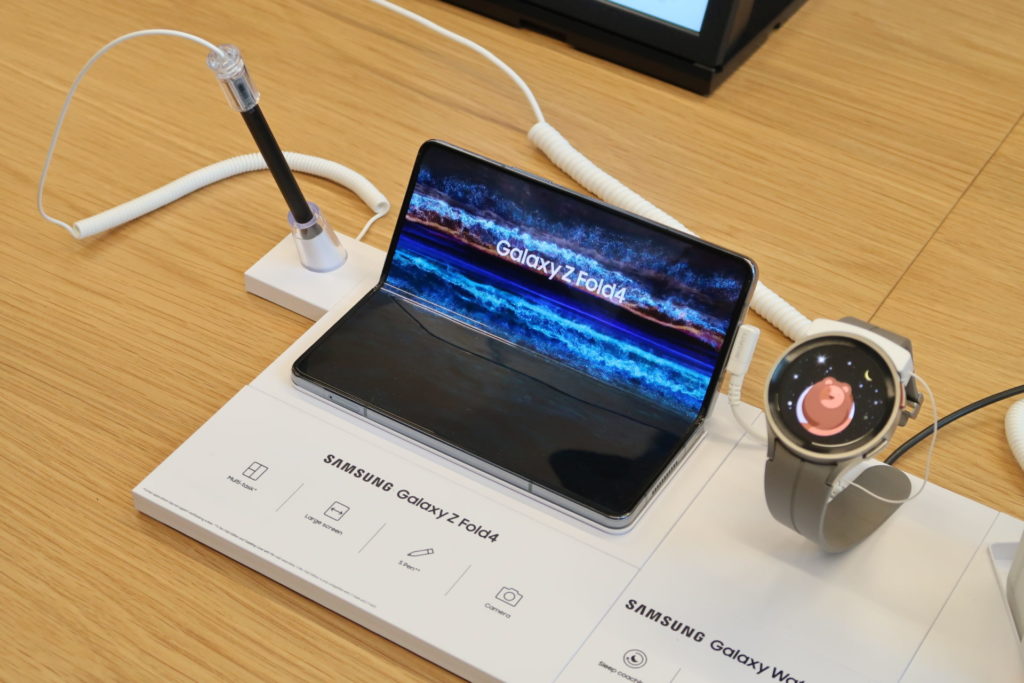 The Galaxy Z Fold4 5G features a 7.6-inch Main Screen with a brighter screen, a 120Hz adaptive refresh rate, and a less visible Under Display Camera (UDC) featuring a new scatter-type sub-pixel arrangement. In the camera department, it comes with an upgraded 50MP wide lens and 30x Space Zoom lens.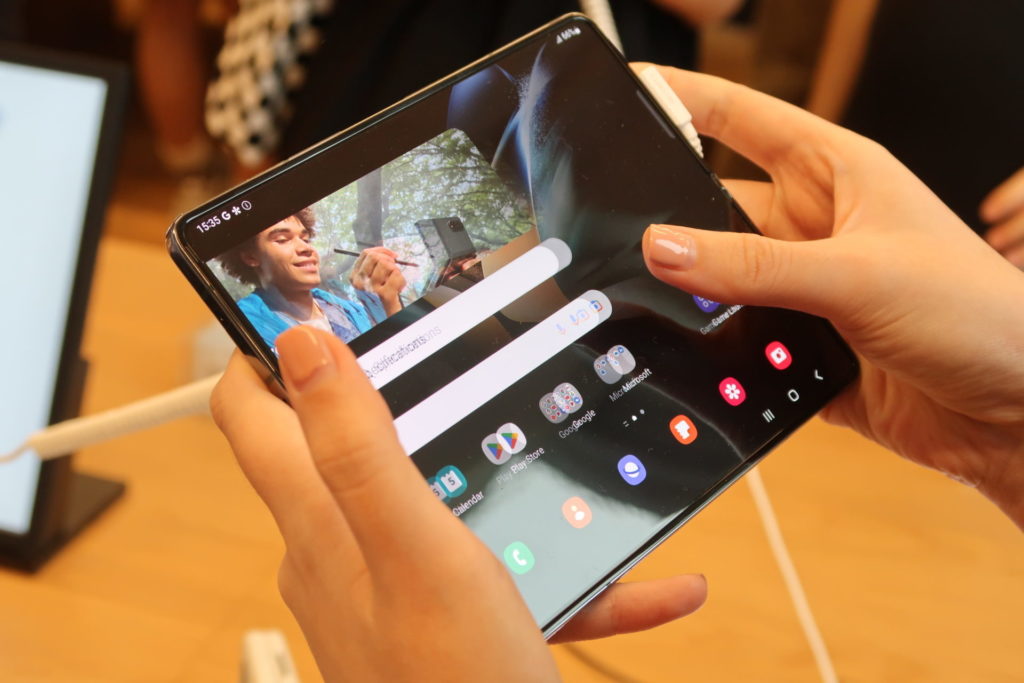 Multitasking on Z Fold4 5G is also easier than ever, so users can get more done on the move. The new Taskbar provides a layout similar to your PC, offering access to your favourite and recent apps. Multitasking is also more intuitive, thanks to new swipe gestures. Instantly switch full-screen apps to pop-up windows or split your screen in half for more ways to multitask.
With Samsung's partnerships with major brands such as Google and Microsoft, Google apps, including Chrome and Gmail now support drag-and-drop, allowing users to quickly copy and paste links, photos and more from one app to another. With Google Meet, users can now connect with more people while enjoying
virtual co-activities, including co-watching videos on YouTube or playing games together on a video call.
The phone is backed by the powerful Snapdragon® 8+ Gen 1 Mobile Platform and 5G.
Galaxy Z Flip4 5G: Ultimate Self-expression Tool
The Galaxy Z Flip4 5G features a compact clamshell design and a more refined design with a slimmer hinge, straightened edges, contrasting hazed back glass and glossy metal frames.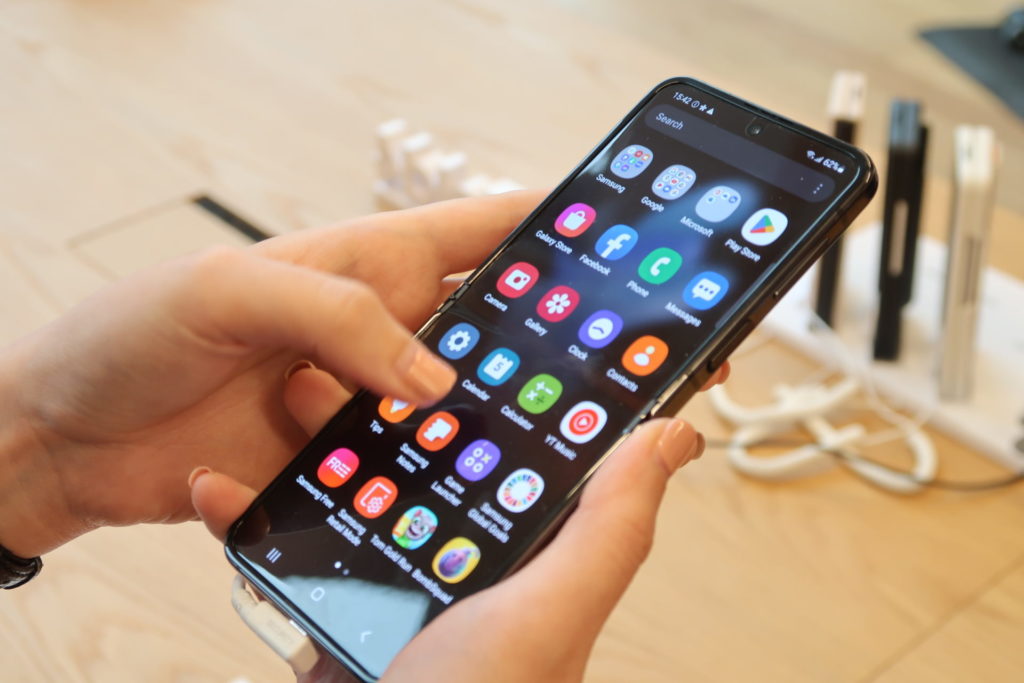 Users can fully customise the Z Flip4 inside and out, with Galaxy Themes
on both Cover and Main Screen to complement their style with custom fonts, icons and designs.
An ultimate tool for self-expression, you can use the Galaxy Z Flip4 5G to shoot hands-free video or capture full group selfies at various angles by partially folding Z Flip4 5G to activate FlexCam – a feature optimised for the most popular social platforms, including Instagram, WhatsApp and Facebook.
Galaxy Watch5 & Galaxy Watch5 Pro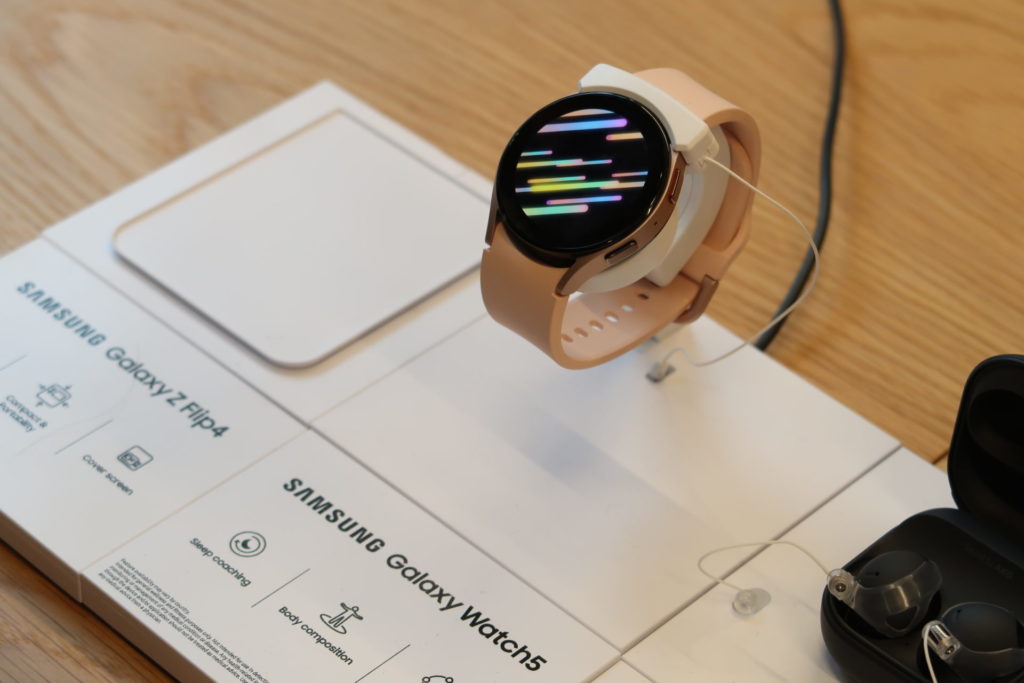 The new Galaxy Watches were launched to equip users with the tools, data and resources needed to not only understand their overall health and wellness better, but to coach them on their journey.
Galaxy Watch5 is equipped with Samsung's unique BioActive Sensor that
drives the next era of digital health monitoring. First introduced on the Galaxy Watch4 series, the BioActive Sensor uses a single unique chip that combines three powerful health sensors – Optical Heart Rate, Electrical Heart Signal and Bioelectrical Impedance Analysis – to deliver extensive readings that include heart rate,
blood oxygen level, and even stress level.
Galaxy Watch5 also offers a comprehensive end-to-end experience that goes beyond fitness activities and into the post-workout, rest, and recovery process. Features include a Body Composition measurement tool, water consumption based on sweat loss, Sleep Scores, snore detection, and more.
For outdoor junkies who need a hardy watch, the Galaxy Watch5 Pro features enhanced Sapphire Crystal that better resists any wear and tear and a durable
titanium casing that protects the display with a protruded bezel design. Galaxy Watch5 Pro also comes with an all-new D-Buckle Sport Band that offers rugged durability with a sleek and clean fit.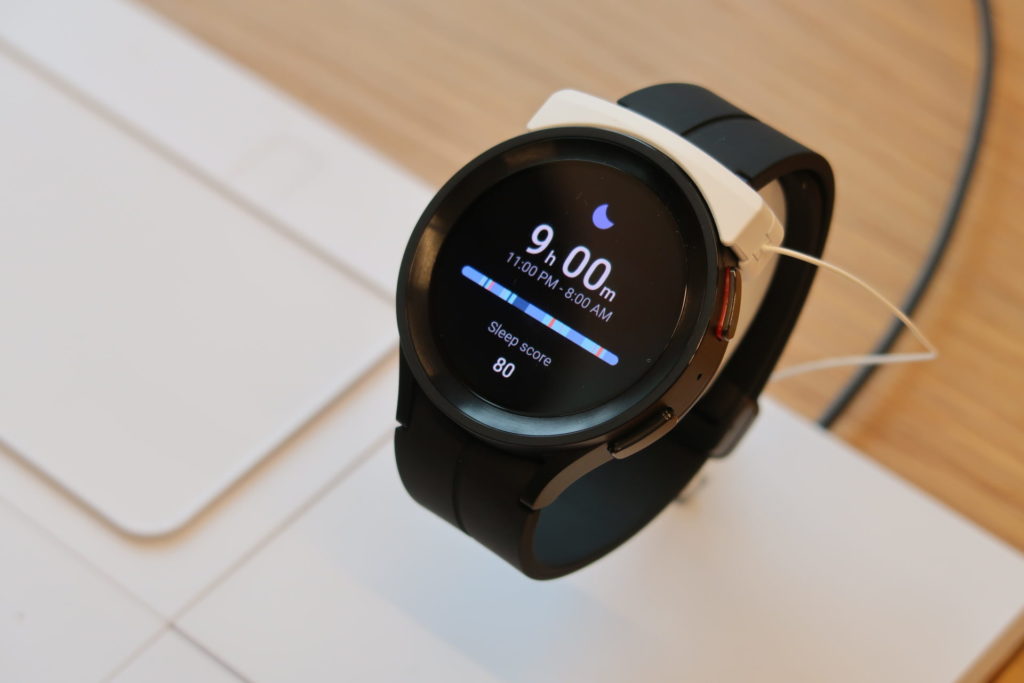 With a battery that is 60% larger than that of the Galaxy Watch4, you never have to worry about a dead watch on your wrist.
Galaxy Buds2 Pro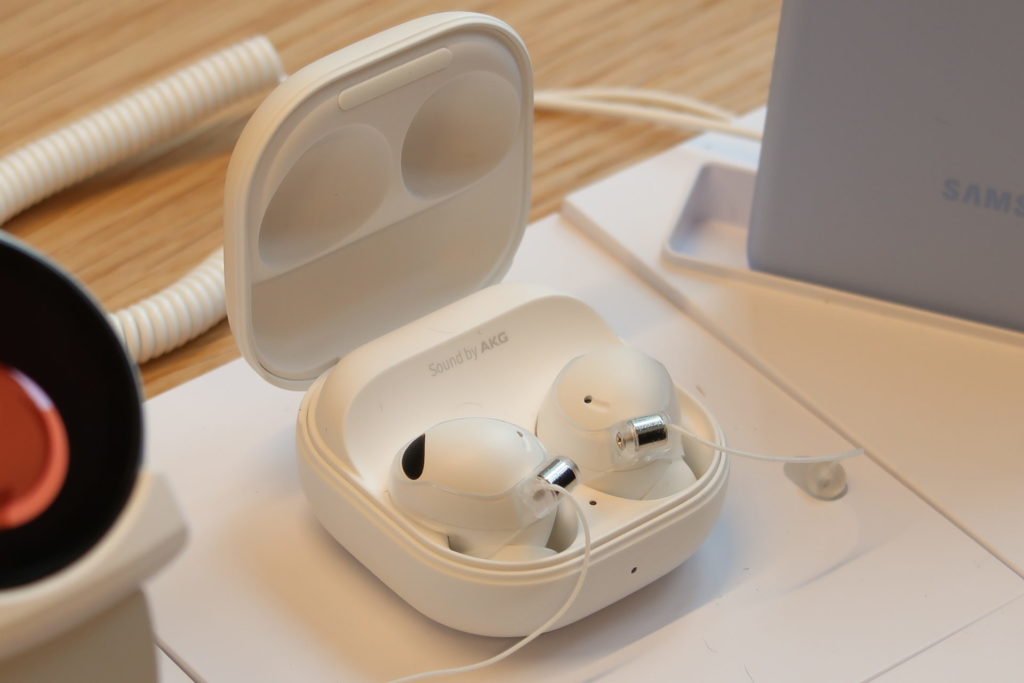 Finally, the Galaxy Buds2 Pro were introduced at the launch event. The earbuds are 15% smaller than its predecessor and is equipped with superior Hi-Fi 24bit Audio for high-dynamic range and crystal clear resolution. Additionally, with the new
Samsung seamless codec (SSC HiFi), quality music is enabled to transfer without a pause, and the new coaxial 2-way speaker makes those sounds richer than ever.
For clumsy souls out there who tend to lose their earbuds, SmartThings Find now makes locating them fast and easy whether they're inside their cradle or not.
Pricing and availability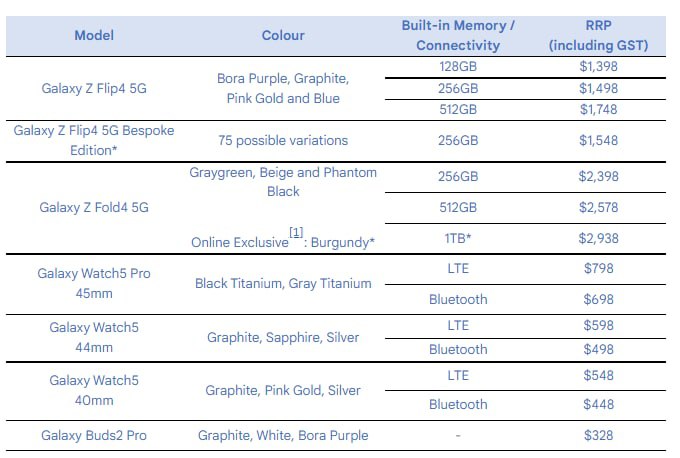 Pre-order for the Galaxy Z Series 5G, Galaxy Watch5 Series and Galaxy Buds2 Pro will commence online from 10 August 2022, Wednesday, 9pm.
Consumers who pre-order their devices will be able to collect their devices from 26 August 2022, Friday.