The Sony LinkBuds series of wireless earphones are designed to allow its users to enjoy their favourite music while keeping them in touch with people and places. Previously, we got our hands on the original Sony LinkBuds and were quite intrigued by its unique design. However, we felt that its battery life could be improved, and that its bright sound signature may not fit everyone's preference.
Thankfully, Sony has also introduced the LinkBuds S for those who prefers a pair of noise cancelling earphone for their daily use. Of course, inheriting attributes from the original Sony LinkBuds, you can also expect having features on the LinkBuds S to adapt to lifestyle and use case.
Here's what the Sony LinkBuds S is all about.
The Sony LinkBuds S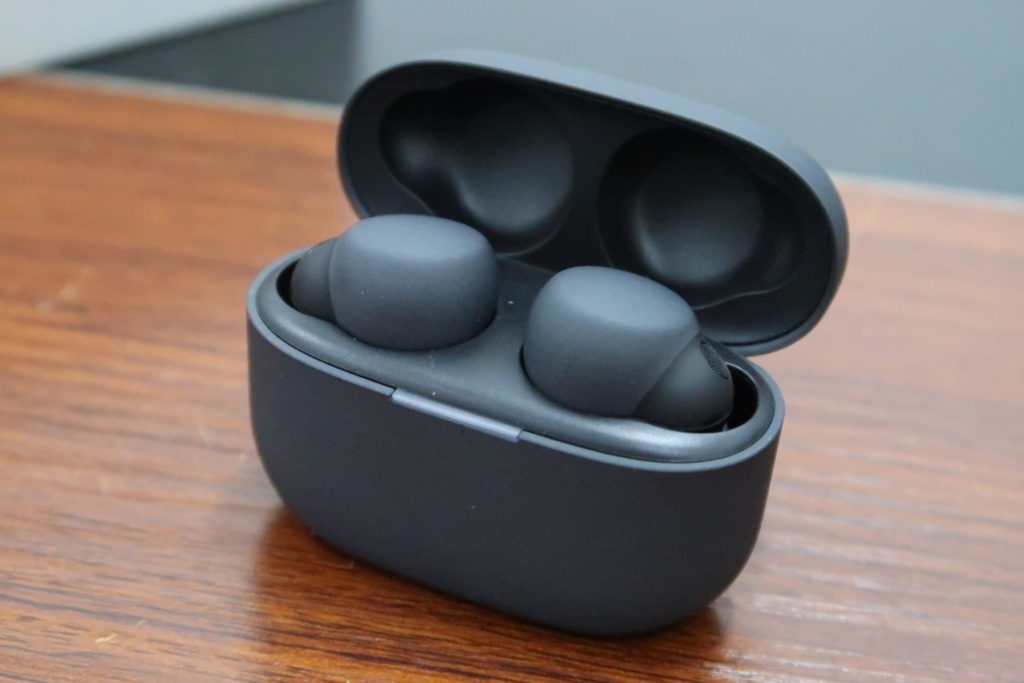 The Sony LinkBuds S is designed with a minimalist theme, giving it a rather classy and dignified look. We had the LinkBuds S in black (looks like it's in dark blue?), but it's also available in White or Ecru as well.
Like any other wireless earphone products in the market, the Sony LinkBuds S's case also acts as an external power bank for the wireless earphones. While the earphones are rated to operate for a maximum of 6 hours while playing back music continuous and with noise cancelling on, its charging case can give it an additional 14 hours. If you are concerned with charging speeds, Sony even claims that a quick 5 minute charge of the earphones can give you up to 60 minutes of play time. That's certainly an acceptable mitigation to the earphone's considerably short battery life.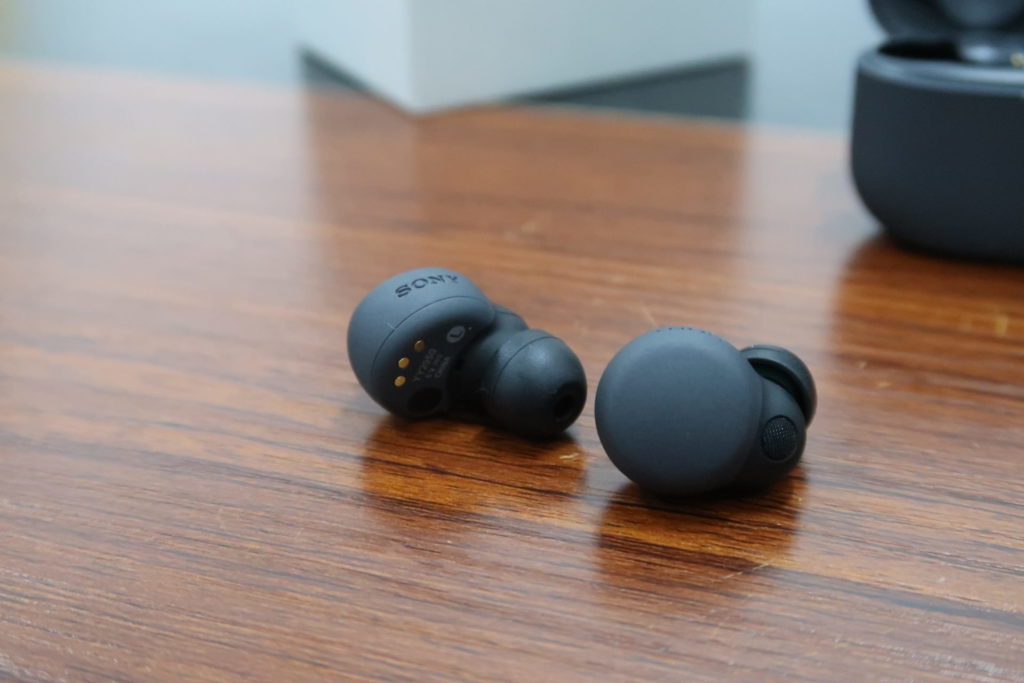 The Sony LinkBuds S can fit comfortably into your ears. They aren't too bulky like the higher end Sony WF-1000XM series, and are considered to be lightweight. This also makes the pair of earphones a great companion for your runs or exercises, as you can be certain that they won't fall out from your ears.
If you are concerned with finding the right fit for your ears, Sony has also included ear tips of various sizes in the package. If you easily switch to a set of larger or smaller ear tips to can suit your ears size. I've also got to commend Sony's effort in designing the packaging for the LinkBuds S. The box comes in multiple drawers that keeps the information booklet, charging cable and the custom ear tips. For an organization freak like me, I was quite impressed which such a design, especially when it's just for a simple product like wireless earphones.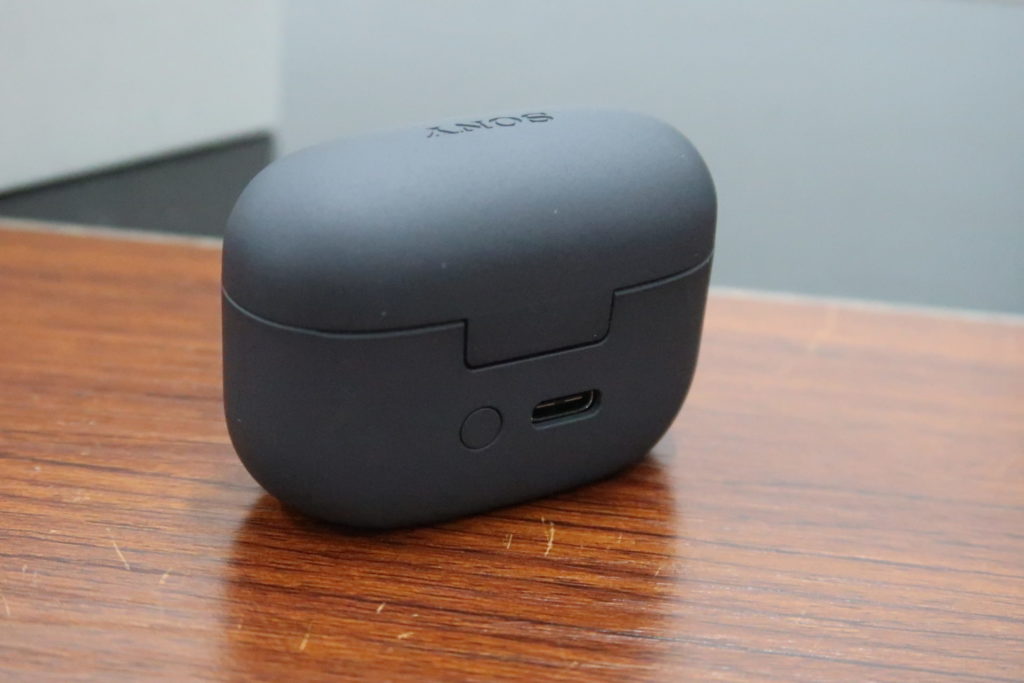 The Sony LinkBuds S can be charged with its charging case. It can be connected to a charging source via a USB Type-C cable. A button at the back side of the case is also used for pairing of the LinkBuds S to your media player or smartphone via bluetooth.
Using the Sony LinkBuds S
The Sony LinkBuds S works straight out of the box. Just like magic, it's interesting to see how my smartphone can request to pair to the LinkBuds S immediately when I first took the earphones out and place it in my ears. The pairing process was seamless, and I managed to get things running without much effort. It's all thanks to the product's support for Google's Fast Pair and Microsoft's Swift Pair feature.
The Sony LinkBuds S comes in two main modes, which helps you to adapt easily depending on environment or situation. With a single tap on the left earphone, you can toggle between noise cancelling mode or ambience mode. Of course, if you want to enjoy your music, you would probably turn on noise cancelling. If you are travelling and still would like to hear the environment you are in, you can then switch to ambience mode. This way, the integrated microphones on the earphones will then take in your environment's background sounds, filter/amplify those sounds adequately and present them to you.
Even if you are in the noise cancelling mode, you can quickly and temporarily switch over to the ambience mode by simply touching and holding the left earbud. This allows you to hear your environment, while playing the music at a very soft volume. This makes the Sony LinkBuds S an extremely versatile set of earphones that can suit you regardless of the setting you are in.
While most basic features of the Sony LinkBuds S are made available to you, there are also quite a number of marketed features that make use of the Sony Headphones Connect app to work.
For example, the LinkBuds S has a feature called "Adaptive Sound Control". This is a feature which allows the LinkBuds S to adapt to the preferred ambient sound setting depending on your location. What Sony did not mention is that the feature actually makes use of your smartphone's location information and modifies LinkBuds S's configurations accordingly via Bluetooth. This makes the LinkBuds S reliant on the smartphone for some key "smart" features, which would be unavailable to you if you were to use other devices that aren't Android or iPhone.
Furthermore, I also realised that you will need to make use of the Sony Headphones Connect app to apply various settings to the LinkBuds S for it to work to your own preference.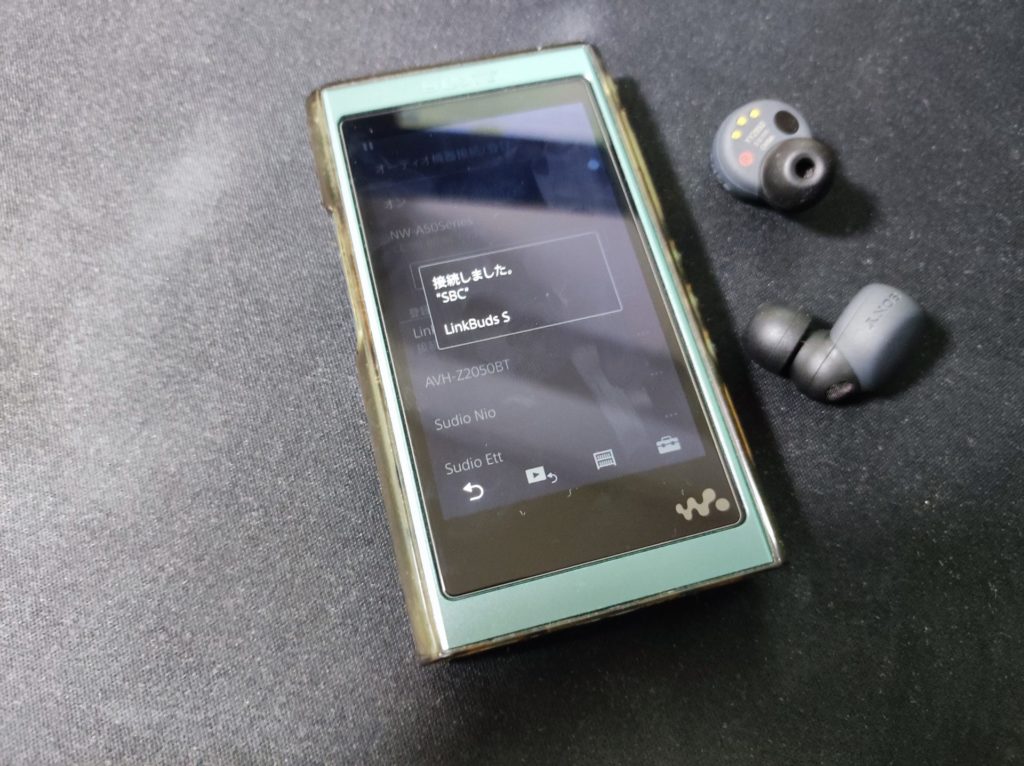 In my case, I wanted to pair the LinkBuds S to my Sony NW-A50 Walkman Portable Audio player via Bluetooth. However, I realised that the devices would only pair over the standard low bit-rate SBC Bluetooth Codec, rather than the high bit-rate LDAC codec which allows the streaming of high resolution audio. I was certain that both the LinkBuds S and NW-A50 supports LDAC. I was thinking to myself, shouldn't Sony eco-system of products work well together to provide that high quality audio to users out of the box?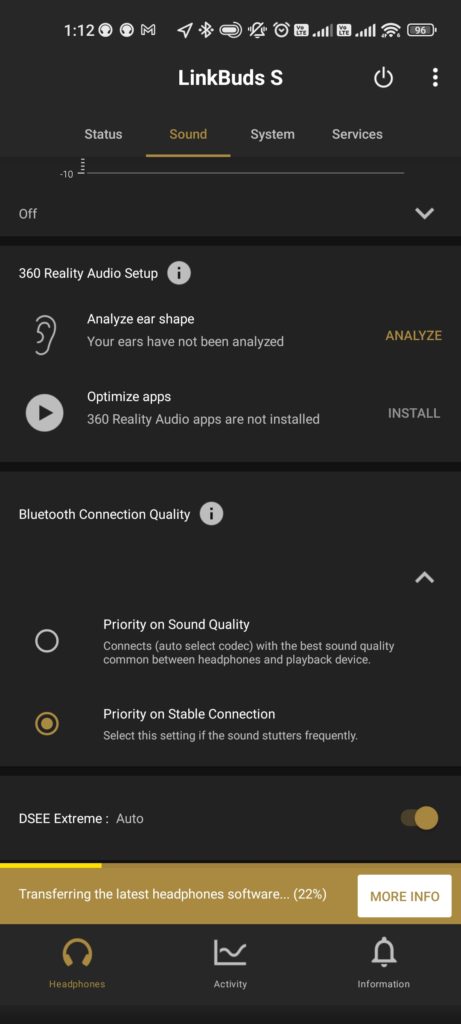 So in order to enable LDAC to stream audio, I had to make use of my smartphone and use the Headphones Connect app to turn on the "Priority on Sound Quality" setting, then synchronize this settings to the LinkBuds S. It is only this way that I can unlock the feature on LinkBuds S to support LDAC to my media player.
It just seems to me that the LinkBuds S will be crippled and lacking all the various features that are promised, such as Adaptive Sound Control and 360 Reality Audio, if you don't want to have an additional app installed on your smartphone.
Audio Quality
Generally speaking, the Sony LinkBuds S has got a warmer sound signature. There is a focus on the low and mid frequency range, where you can profoundly identity bass sound effects and vocals. However, it seems to be slightly lacking in the the high frequency range. Such a sound profile also slightly impedes it in terms of vocal clarity.
Don't get me wrong, as every listener has got their preference when it comes to music. If you are someone who prefers a warmer sound profile, the bassy sound effects coming from the LinkBuds S should be enticing to you. I've also got to say that the lows are also well presented and in good clarity without much distortion. This should give every listener a good experience with the LinkBuds S in their ears.
I've also got to say that switching from a standard SBC/AAC bluetooth streaming CODEC to LDAC did make a lot of difference. With LDAC, there was a overall improvement to the quality quality, with lesser distortion and improved clarity for all sounds that comes out from the LinkBuds S. I'd definitely prefer any high-res audio streaming CODEC support, if you are serious about appreciating music.
Conclusion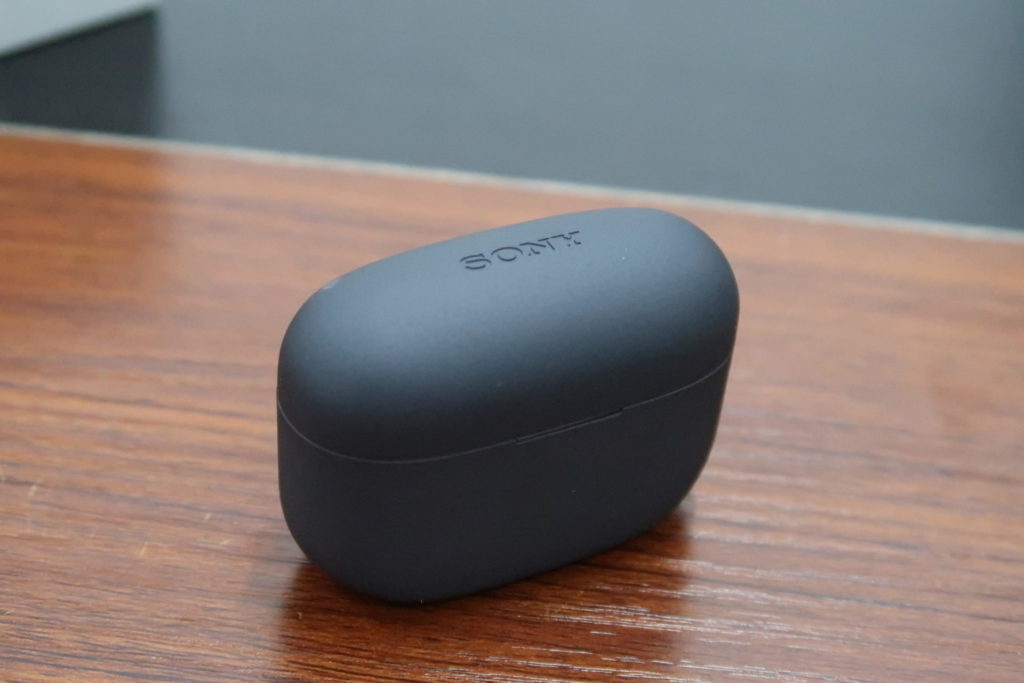 The Sony LinkBuds S is a very versatile set wireless earphones, and its versatility sets itself apart from any other products in the market. It is able to switch between various modes easily to adapt to the various day to day usage scenarios. Moreover, it's portability and decent sound quality also makes it a suitable choice as a companion to provide audio content to you.
In conclusion, the LinkBuds S would be a good choice for anyone who wants an all-rounder and reliable wireless earphones. It's adaptability makes it suitable for use everywhere and anywhere.