This article first appeared on Decathlon Data Lab – How Leading Organisations are Leveraging Big Data and Analytics, CTO Guide Asia.
"Data is the new oil." — Clive Humby
It is already common knowledge that data is king when it comes to running a successful business in the digital age. Few can argue with that.
Data is out there – but the problem arises when data is transformed into bundles and stacks of disorganized and unstructured data sets. The challenge then lies in listening to large data sets and making sense of what they are trying to tell us.
Read on to learn how Decathlon, a French sporting goods retailer leverages data to derive insights for each dimension and aspect of their business to stand out from the crowd and achieve business success.
Decathlon Data Lab
In its pursuit to leverage data, drive innovation within Singapore's sporting scene, and make sports and healthier lifestyles more accessible and convenient for Singaporeans and beyond, Decathlon launched a brand new Data Lab.
The Data Lab, a purpose-built innovation nexus, will be home to the Decathlon technology teams, key partners such as Sport Singapore, various research agencies, and schools. The lab will also be home to state-of-the-art systems and processes that help the brand achieve business success.
RFID inventory robot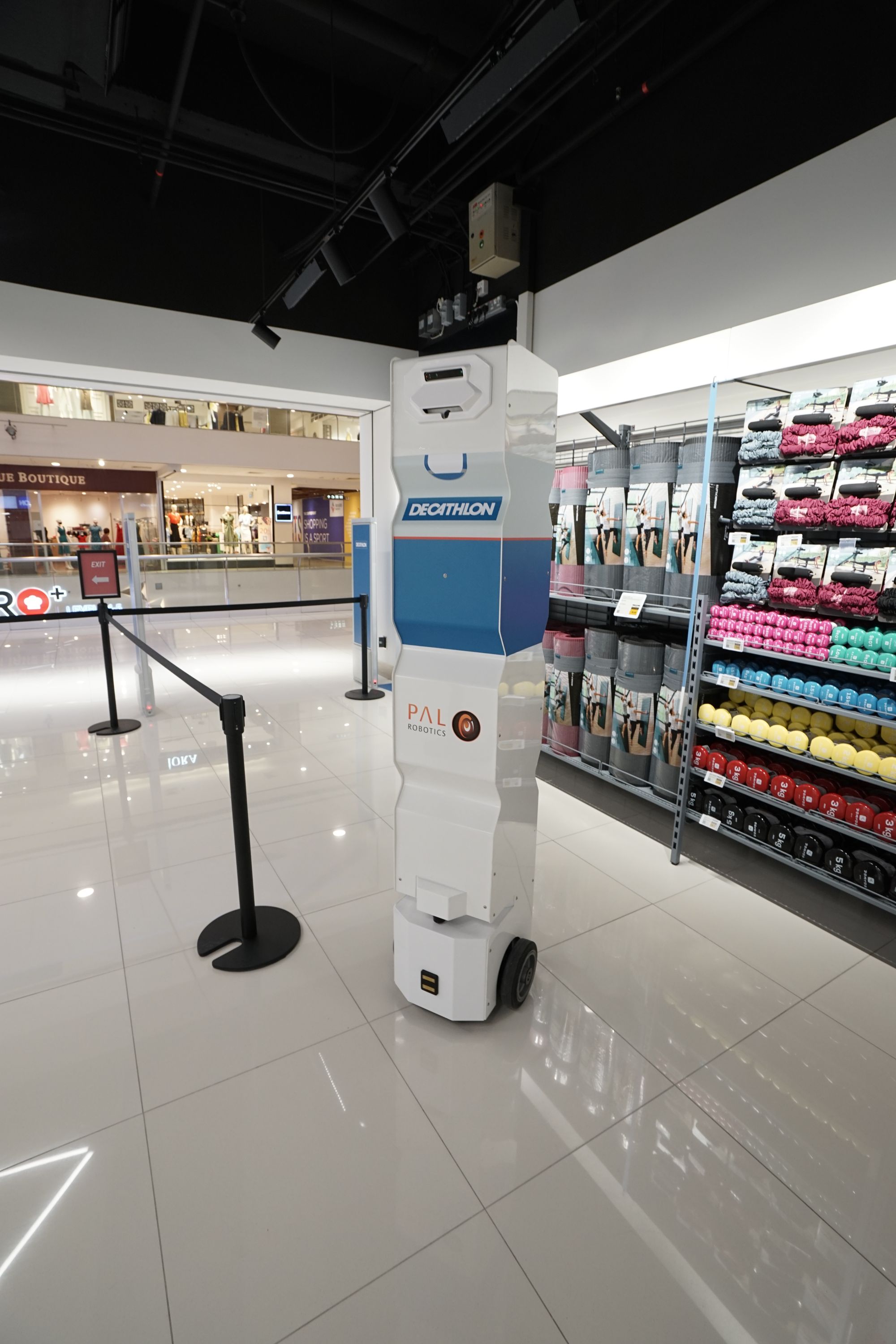 RFID is a radio frequency identification method to track goods by means of tags that are transmitted through a radio signal. RFID inventory robots have been used in over 120 Decathlon shops globally to increase productivity and track how a product is performing on its shelves. This enables data analysts to research customer behavior, devise marketing campaigns, and enhance the user experience in new ways.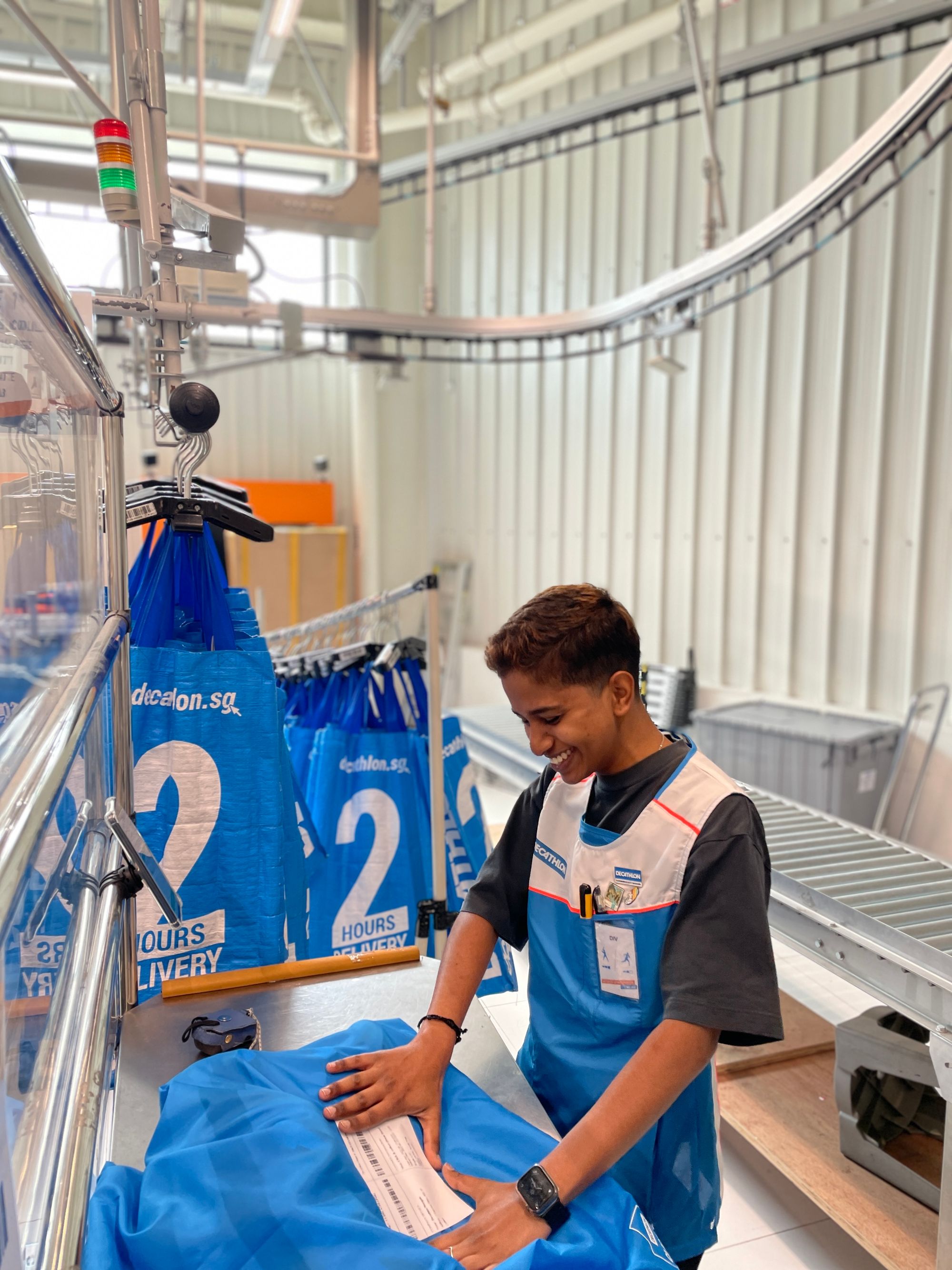 Relatedly, Decathlon also makes use of a RFID-based conveyor system that enables their 2-hour islandwide e-commerce fulfilment activities.
AI monitoring system
Decathlon collaborated with A*Star, Singapore's agency for science, technology, and research, to develop an AI solution to monitor Decathlon's retail operations in Singapore. The technology can measure which parts of the store customers frequent, how long they spend interacting with the products on the shelf, and even where they are looking.
The system can also alert staff members of customers who need assistance, whether it be a customer with a question, or a child who fell down at the store. All the collected data helps Decathlon streamline its retail offerings to match what Singapore shoppers demand.
Such data is useful in organizing and supporting athletic events in Singapore. In fact, SportSG intends to better its numerous sports education programs by harnessing and analyzing data generated by Data Lab and SportSG's Data Hub.
This would also aid in the development of athletic facilities in various areas to meet the demands of local sports and fitness activities, in turn encouraging Singaporeans to live a more active lifestyle.
Big Data and Analytics
Research conducted by Mckinsey found that organisations that use data to make business decisions are 23 times more likely to acquire customers, six times more likely to retain them, and 19 times more likely to be profitable.
That is why Decathlon isn't alone in recognising that data is king. Leading organisations across the globe have made data an integral part of their organisational vision, mission, and processes – and so should you.