With the rise of TikTok, influencer culture, and the world of podcasting, small, compact, and wireless microphone systems have become increasingly popular over the last few years. Such portable microphone systems not only prove useful to Youtubers, Vloggers, or TikTokers – they are often employed as an audio solution for professionals too. Today, we'll review the Maono WM820-A2, a dual wireless microphone system, to see if it speaks to you – pun intended. 
Maono WM820-A2: Unboxing
The Maono WM820-A2 comes packed in a sleek orange and black box. But it's what's inside that matters. In the box, you'll find: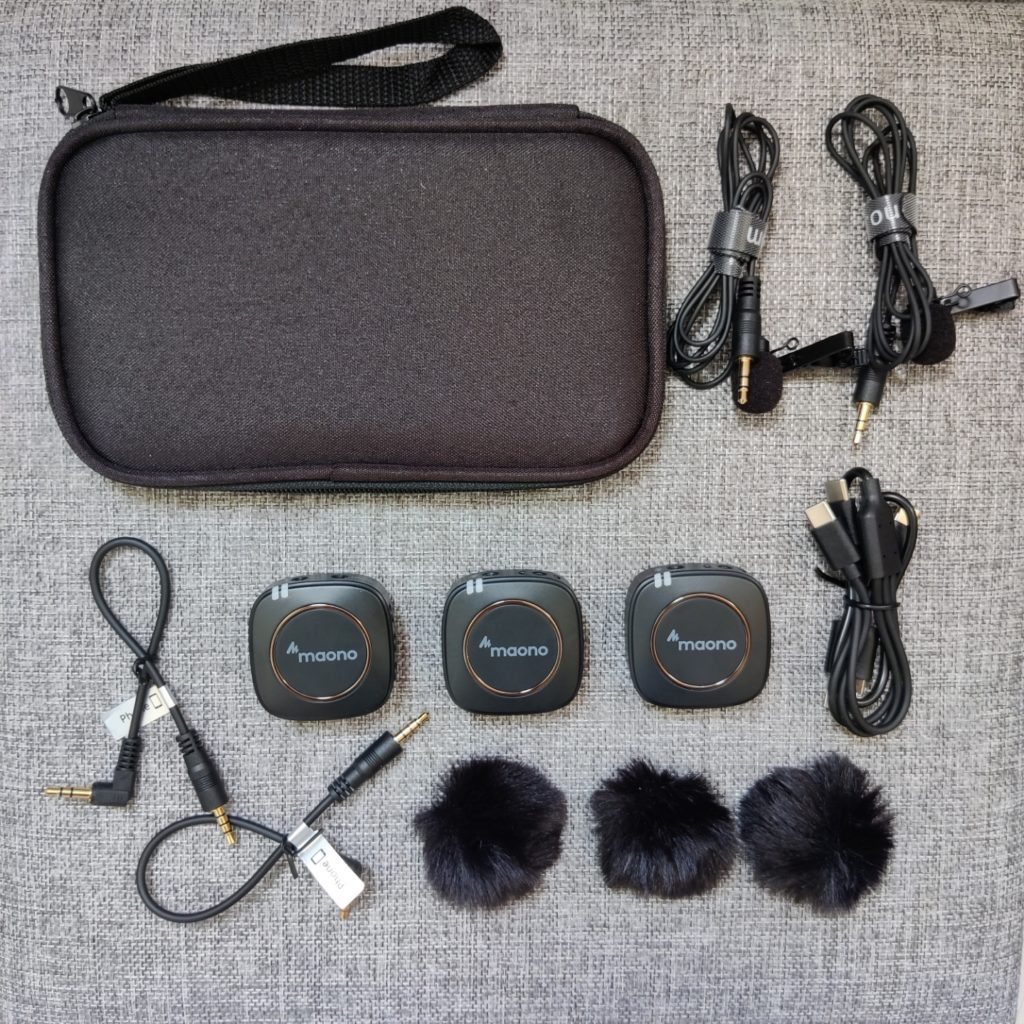 2 transmitters
1 receiver
Audio cable for camera and PC
Audio cable for phone
USB-A to USB-C 1-to-3 splitter cable
3 fur windshields
2 lavalier mics
A carrying case
There is also a manual guide for you to get to know the Maono WM820-A2.
Maono WM820-A2: Overall design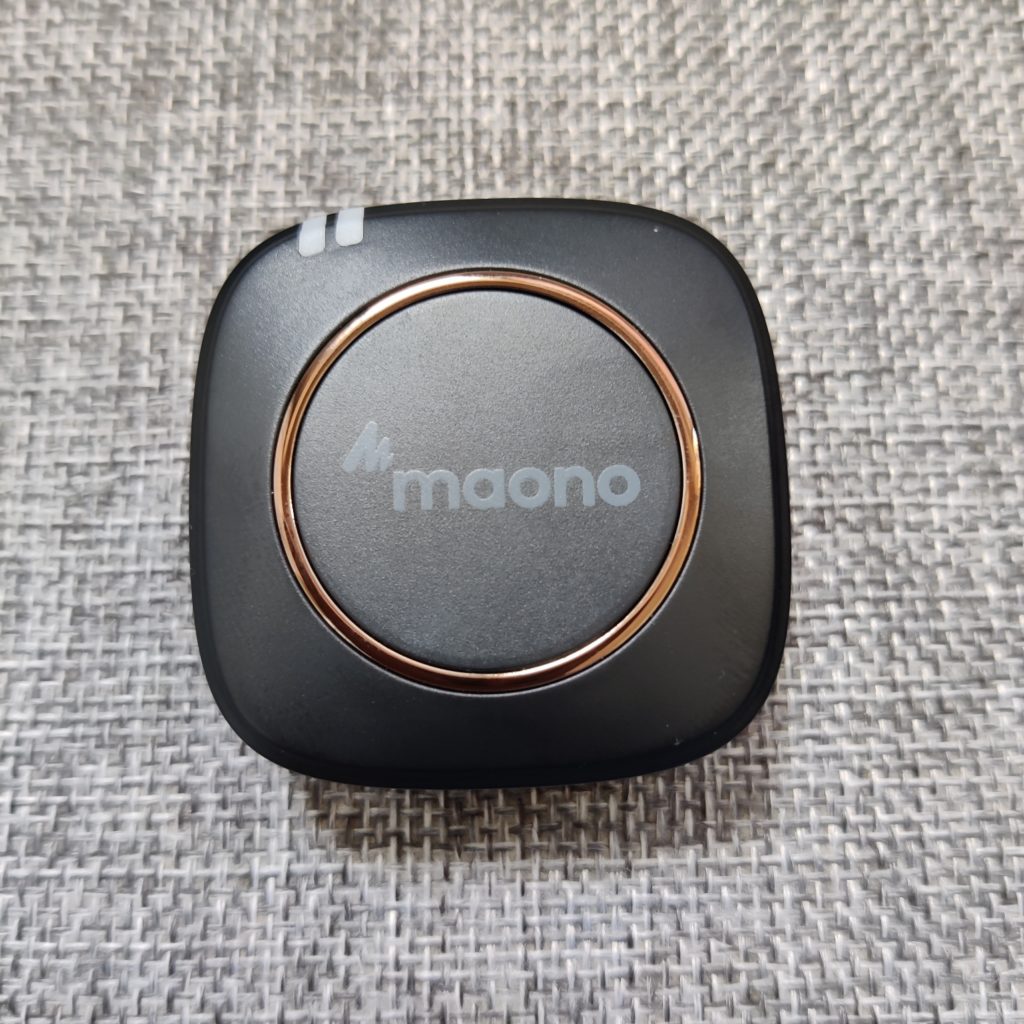 As mentioned above, you'll find 2 transmitter units and 1 receiver unit in the box. Thanks to its plastic construction, the units are extremely portable and pocketable, with each weighing about 29g.
The transmitter and the receiver look exactly the same, with faceplates that scream Maono. On closer look, however, you'll be able to see the differences.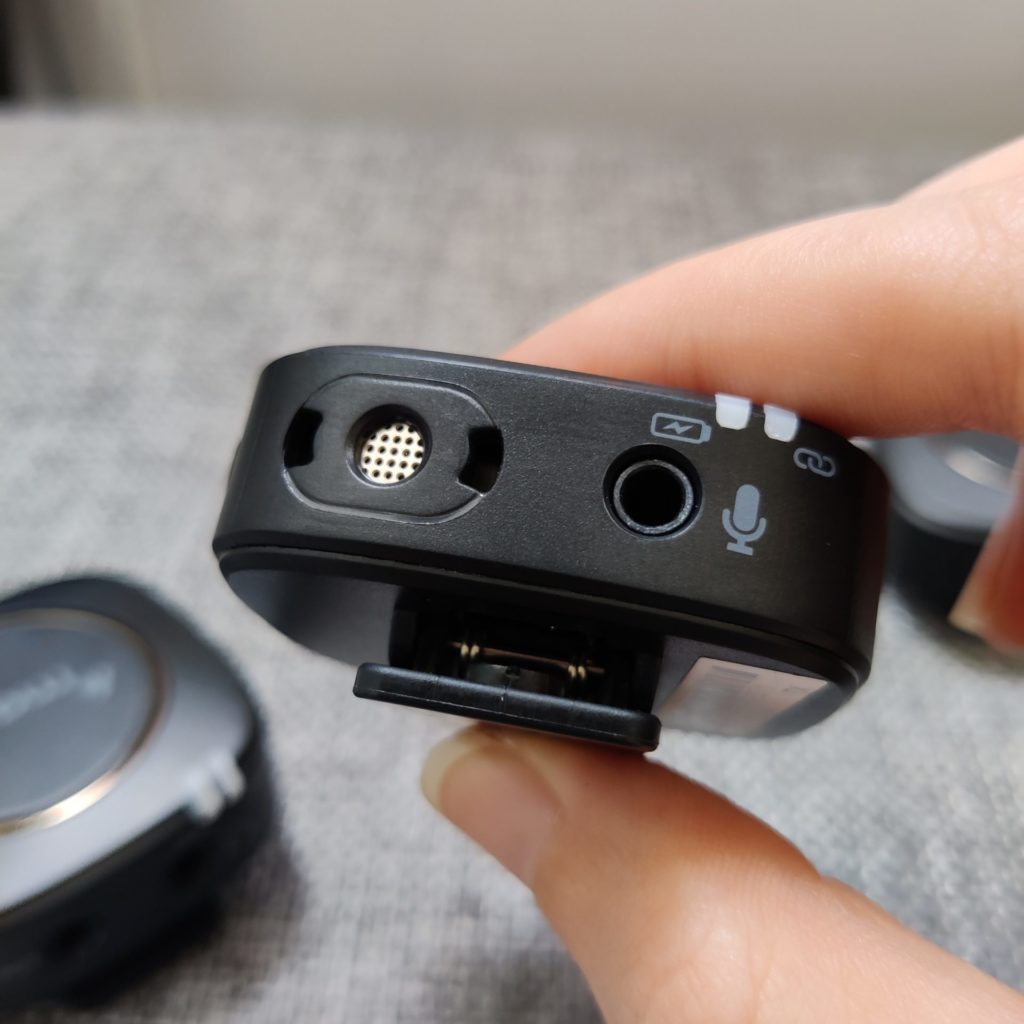 At the top, the transmitters feature a built-in microphone with a 3.5mm aux port for attaching the included lavalier microphones. The receiver sees a 3.5mm output and a headphone out.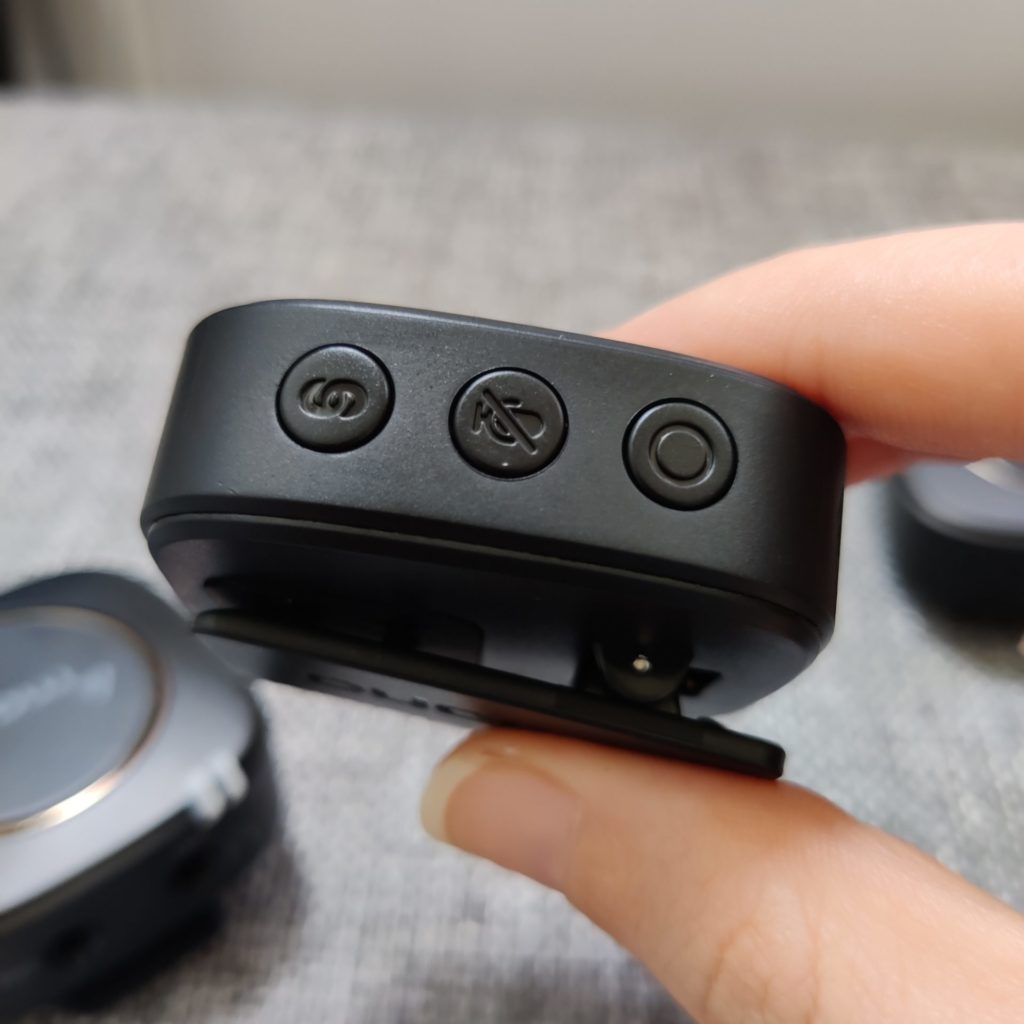 On the side of the transmitter units, you'll find a pairing button, mute button, and an on/off switch. The receiver unit also features 3 buttons, but they are for turning the device on/off and volume controls. On both the receiver and the transmitter, buttons are tactile and feel good to press.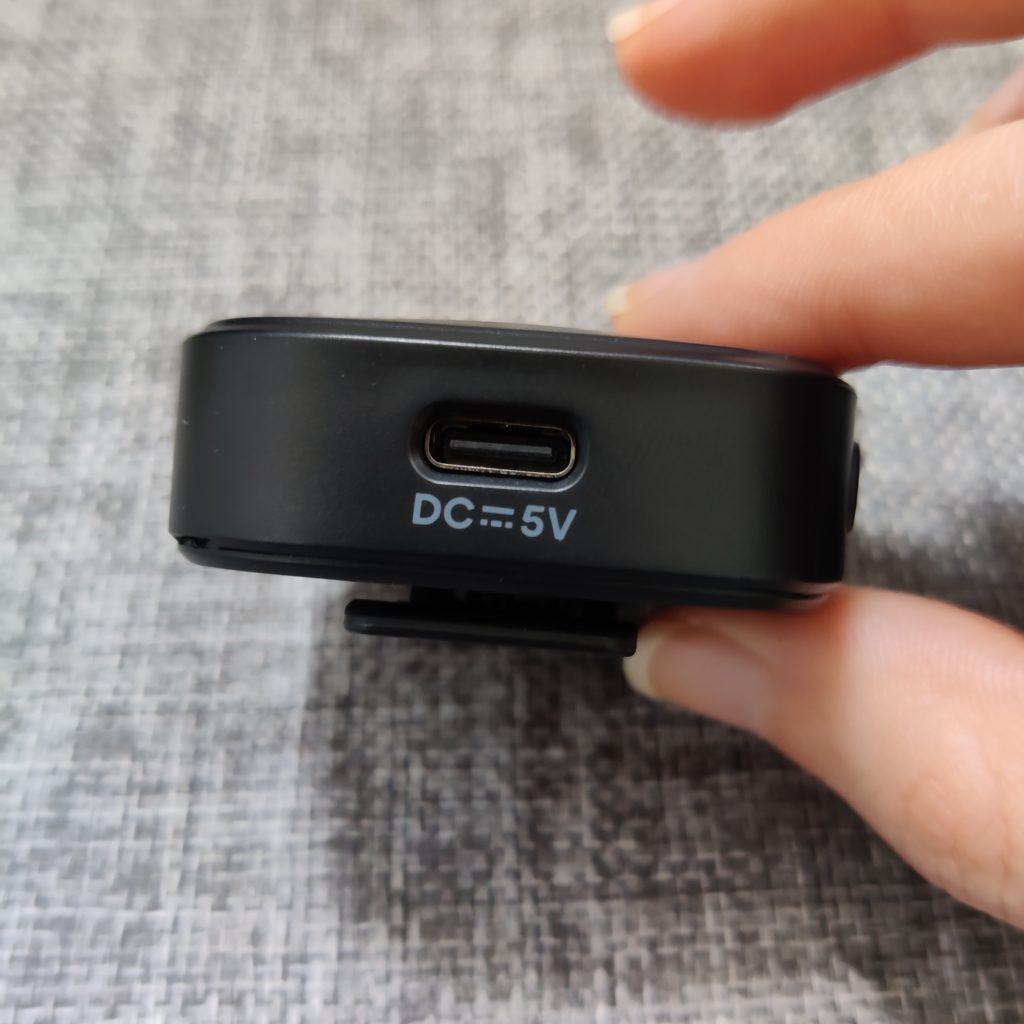 A USB-C input for charging is found at the bottom of all the units. Each unit is also equipped with a clip on the back for you to attach them to your clothing conveniently. 
Maono WM820-A2: User experience
The Maono WM820-A2 is really easy to set up. Turn on your receiver and at least one of the transmitters to begin. You're ready to pair after you've connected any external microphones you want to use. Then, simply press and hold the pairing buttons on the transmitter and receiver at the same time to pair them. The two will be linked in a matter of seconds, and you'll be recording. You only have to pair the devices once, and you're all set. 
Using the Maono WM820-A2 after setting it up is fairly easy as well, thanks to its simple controls and design. Furthermore, because they're light, the units will not drag your clothes down annoyingly, which we appreciate. The carrying case provided makes it easy to bring all the separate pieces around too.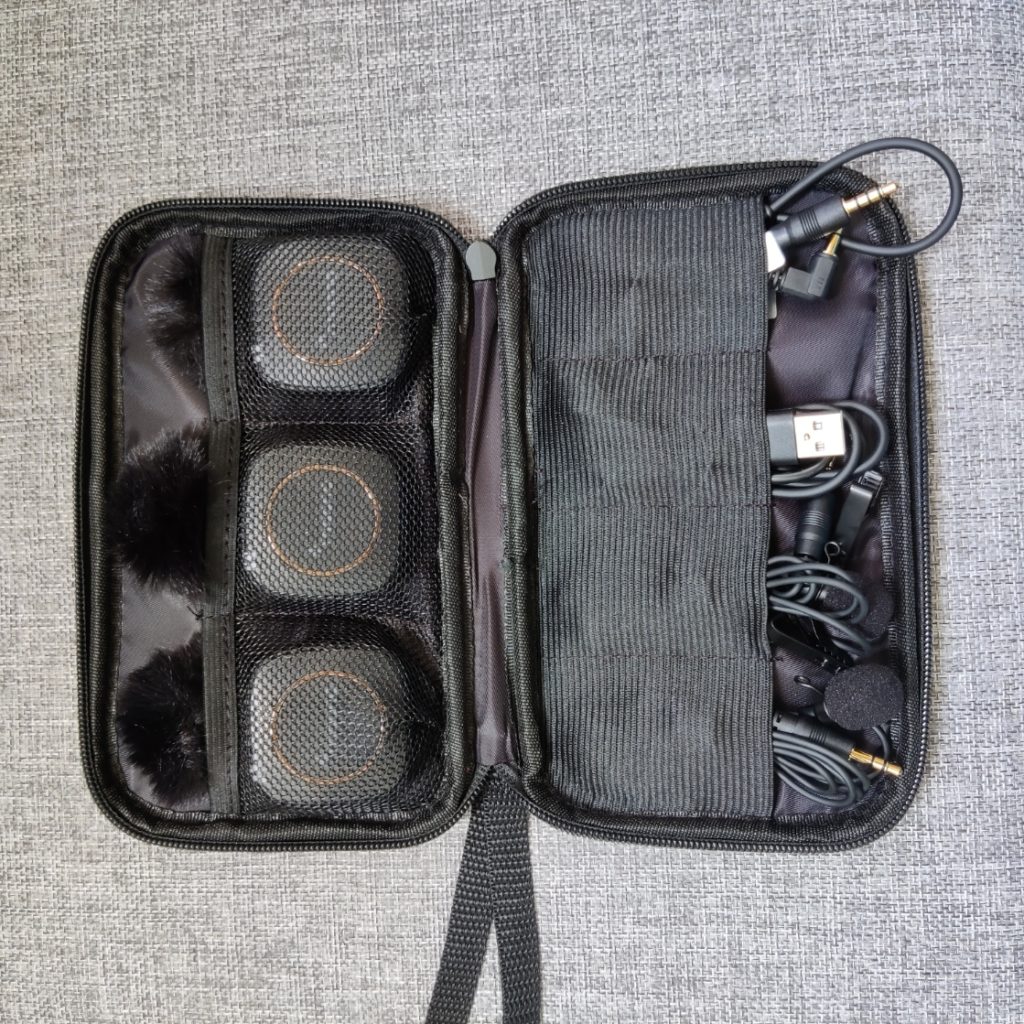 That said, however, there were a few misses when it came to user experience. For one, we wished for there to be screens on the units so that will be able to have access to key information such as battery level or input levels. On a similar note, it would be great if Maono were to connect the microphone system to a mobile app for greater functionality. We're not asking for much – a basic app that allows users to check the battery life, monitor levels, make changes will suffice. 
Maono WM820-A2: Audio quality and performance
The Maono WM820-A2 utilizes a 2.4 GHz frequency band. The built-in omnidirectional condenser capsule on the transmitter units is not too bad. Voices sound crisp and clear, and it is definitely good enough if you need the sound to be good, but not omg-impressive-blow-your-socks-off great. 
Because the mic is omnidirectional, you can speak freely without having to be conscious about moving your head around too much. In other words, you don't have to awkwardly speak towards where you clipped the mic. Furthermore, with a range of up to 50 m you'll have plenty of freedom to move about as you create. 
The microphone uses SADP adaptive noise reduction technology. We did notice, however, that the built-in mic picks up quite a bit of noise from the clothing that you wear. This is particularly noticeable if you wear clothes that tend to rub against each other. But this issue could be easily resolved by switching the mic out to a lavalier mic and then putting on one of the wind protectors. The protectors don't just work against wind, they block out these noises too.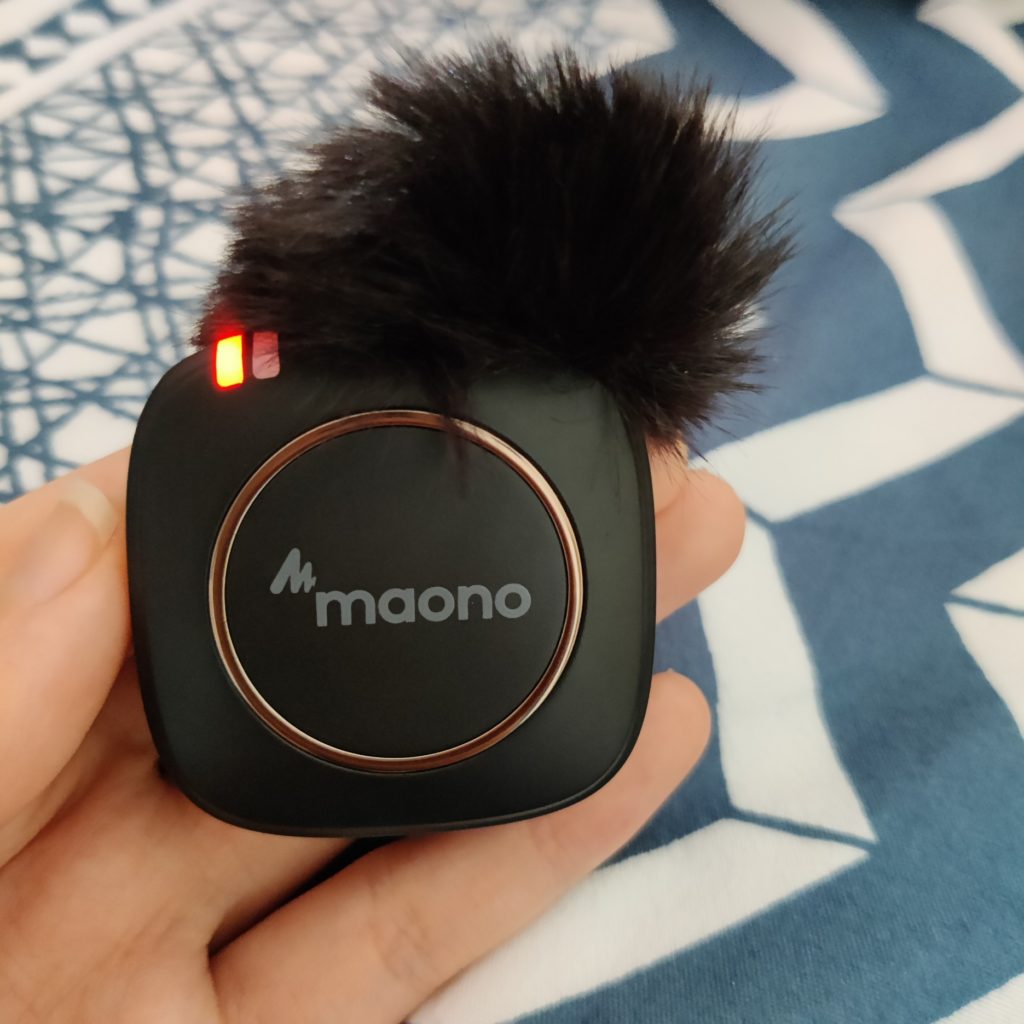 Check out the clips below to listen to how the Maono WM820-A2 picks up the sound of an audio clip as compared to a regular phone mic. It's pretty clear that sounds on the Maono are louder, and clearer with less noise and interference. Keep in mind, though, that many factors can drive audio quality up or down. 
Phone mic
With Maono W820-A2
Maono WM820-A2: Battery life
The WM820-A2 comes shipped with internal lithium-ion polymer batteries which Maono claims can offer up to 6 hours of battery life. On our test, Maono's claims are for the most part accurate. 6 hours is an okay amount of time, but if you're intending to use the system to record for an extended period of time on a single charge, the Maono WM820-A2 might not be for you. 
We particularly like that Maono provides you with a USB-A to USB-C 1-to-three cable for you to charge all the units at once. 
Maono WM820-A2: Pricing and availability
The Maono WM820-A2 is available here at $149.99 USD. 
Maono WM820-A2: The verdict
The Maono WM820-A2 isn't a fancy microphone system. It does away with features like a mobile app or design elements like an LED screen – all of which drive up the prices of microphone systems. Instead, at $149.99 USD, the Maono WM820-A2 is competitively-priced and is one of the most affordable portable microphone systems. With a simple-to-use interface and a bunch of accessories included in the package, this is a great choice for creators or professionals looking for a fuss-free microphone system with adequate audio quality. 
To learn more about Maono and its range of products, click here.