WhatsApp is an incredibly popular instant messaging platform with over 2 billion active users all around the world. If you're one of WhatsApp's 2 billion users, you'll know that when you want to send a WhatsApp message to a new contact, you must first add them as a contact and then wait for the messaging app to sync the changes before you can begin conversing. WhatsApp frequently takes its own time updating its in-app contacts list, which might take several minutes or even hours.
Not so instant, after all.
Not only that – it is pretty annoying that you have to save a person's contact even if you just need to send one WhatsApp message to an individual and never have to speak to him/her for the rest of your life. Because then you'll have to go to your contacts list and delete them off after you're done communicating with them.
That all just sounds like too much work.
Well, we have good news for you: there are some ways you could start chatting up an acquaintance without having first saved their number. Here are a few ways:
Use WhatsApp's "wa.me" custom shortcut links
WhatApp's "wa.me" links allow you to message others after a single click. These links are typically used by brands and e-commerce platforms on their websites, but you can easily customize them for your personal use.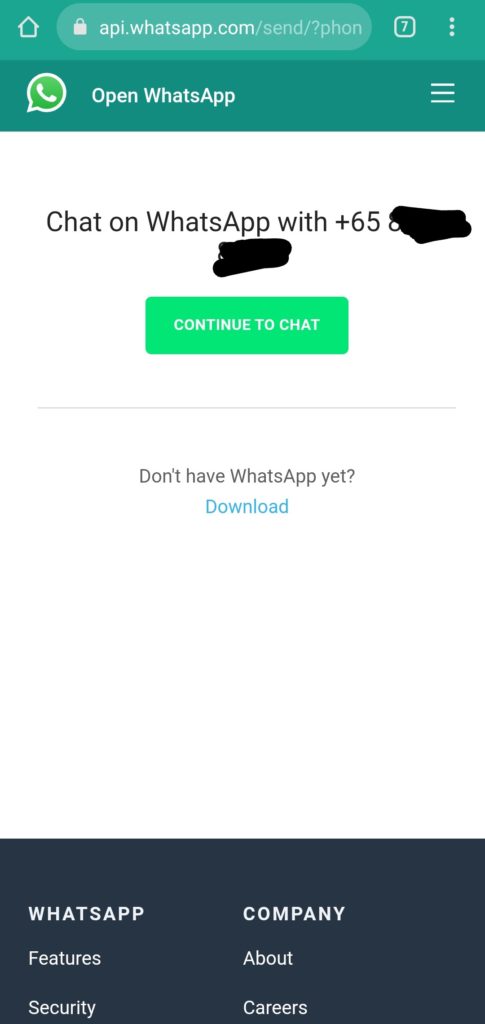 Here's how you can do it on both Android and iOS devices:
Open a browser on your desktop or phone.
Type: https://wa.me/cccxxxxxxxxxx in the address bar.
Replace "ccc" with the country code of the recipient and "xxxxxxxxxx" with their phone number (you do not have to add "+" in front of the country code).
Click enter. WhatsApp will ask you to press the Continue to chat button, which will direct you to the WhatsApp app installed on your phone or computer.
A chat window will open, where you can start messaging your acquaintance, if he/she is also on WhatsApp.
Use third-party websites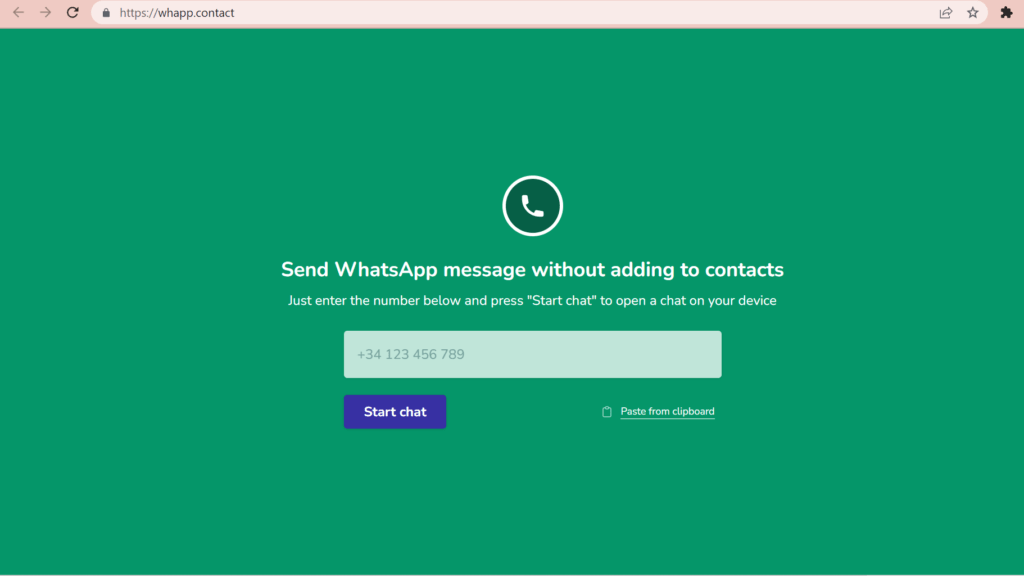 While the "wa.me" link solution is pretty straightforward, some people may still find it a hassle to tweak URLs. If that sounds like you, third-party websites like whapp.contact can do the work for you. Be sure to key in the country code.
Use third-party applications
If you find yourself frequently having to chat up acquaintances, there are third-party apps you could download on the app store that allow you to message someone without saving their number.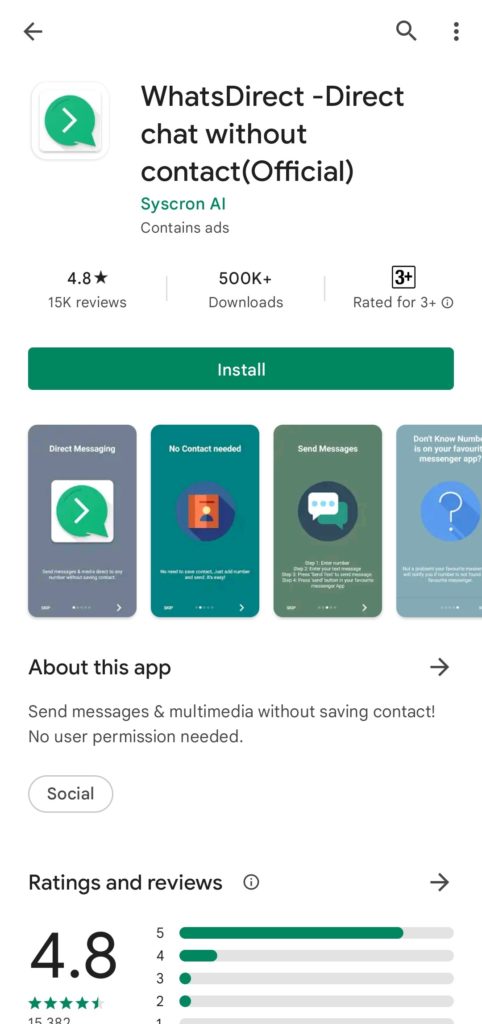 WhatsDirect and Click to Chat are two apps that automate the process – you just need to enter the phone number to start chatting. Take a look at the screenshots below to see how the apps work. Both apps are also entirely free and free of ads. They don't ask for any device permissions either.
Putting the "instant" back in instant messaging
Sometimes, having to save a contact before being able to message them gets so annoying that we put off talking to the person altogether. With these 3 simple workarounds, you can avoid having to do that. Choose using a simple link, using a third-party website, or downloading a dedicated app to help you do so!